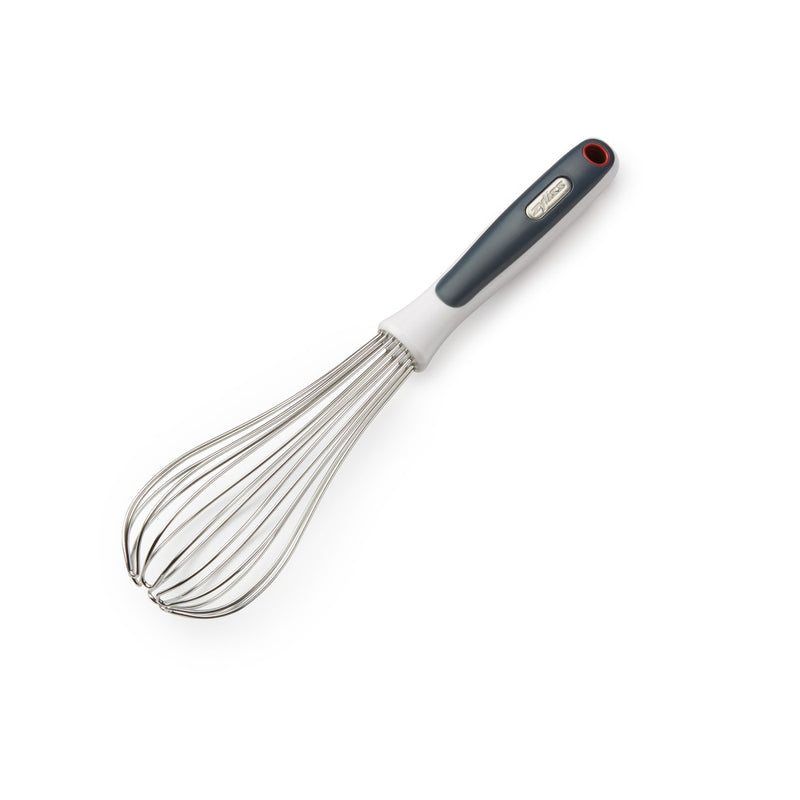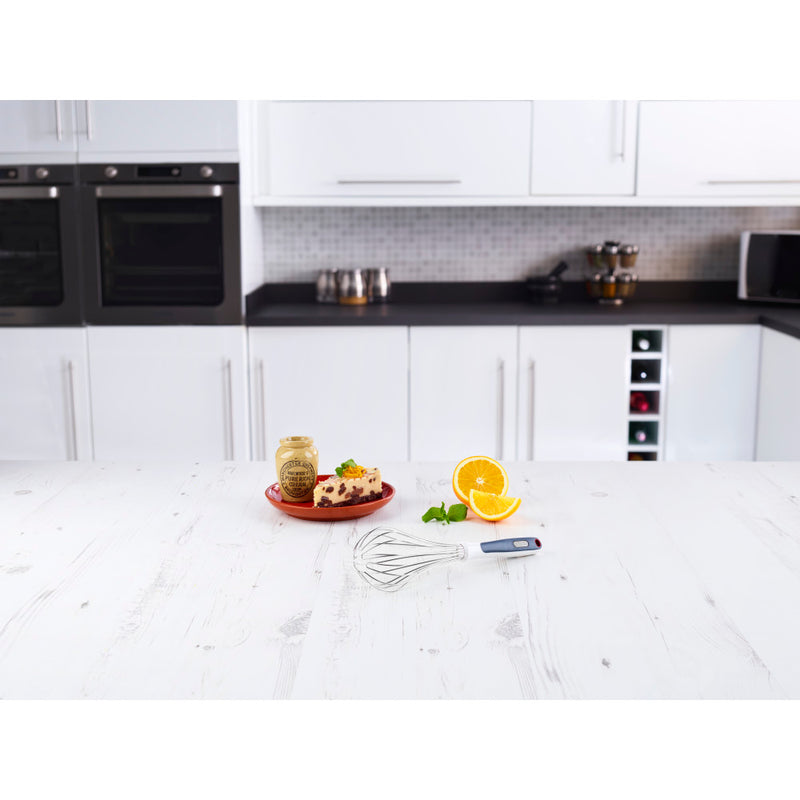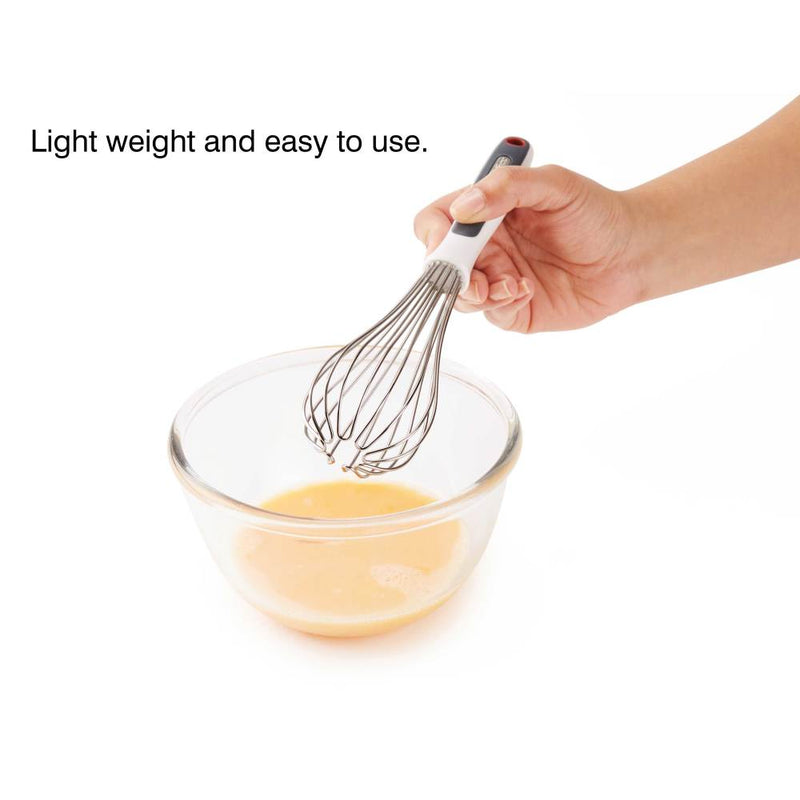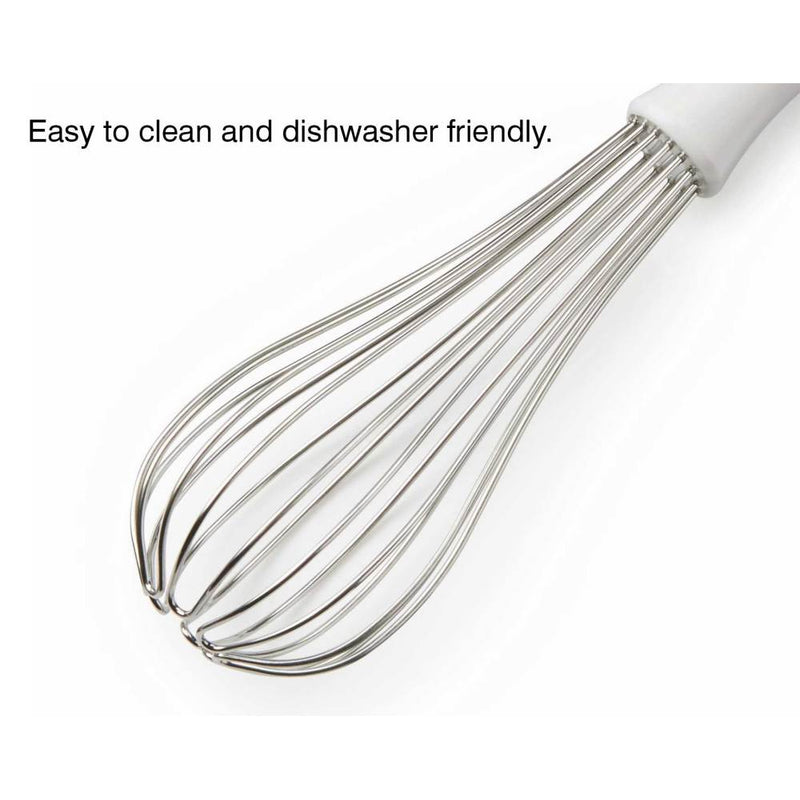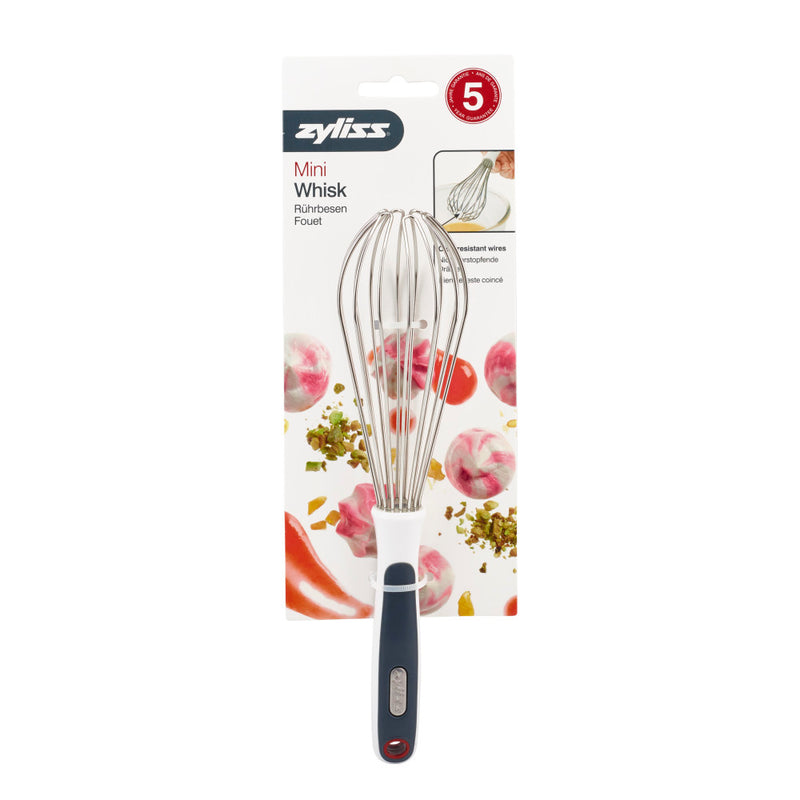 Zyliss® Mini Whisk
Regular price $12 Unit price / per
The Zyliss Mini Whisk is perfect for whipping up smaller portions of food. Are you looking to get the family involved in cooking? The mini whisk is a great introduction to get kids hooked on cooking. The small design of the mini whisk makes it a favorite for mixing eggs, preparing sauces and any other number of kitchen prep work. The actual whisk is made of high quality stainless steel that features both nonstick and rust resistant properties. Comfort and ease of use receive a nice boost with the addition of an ergonomic handle. A hanging loop has been included for convenient storage. Perfect for beginners and masters alike, the Zyliss Mini Whisk has earned a place in kitchens around the world.
Focusing on functionality, durability, design, cleanliness and safety, Zyliss has relied upon a heritage of excellence that began in Switzerland over 60 years ago. Building on this time-held tradition, the company has advanced to produce and distribute kitchen equipment that is world-renowned. Zyliss has pioneered the design of more than 200 kitchen essentials, with quality and engineering that cannot be duplicated.
Details:
High quality stainless steel whisk
Nonstick and rust resistant
Open tip design breaks up ingredients faster and is easier to clean
Small design is great for mixing eggs, preparing sauces, toppings, icing sugar mixture, fresh cream and melted chocolate
Ergonomic handle is both comfortable and easy to use
Hanging loop has been included for convenient storage
5 Year Zyliss Guarantee - Dishwasher Safe
Dimensions (W x H x L): 1.97 x 8.66 x 1.97 in.
Weight: 0.13 lbs.