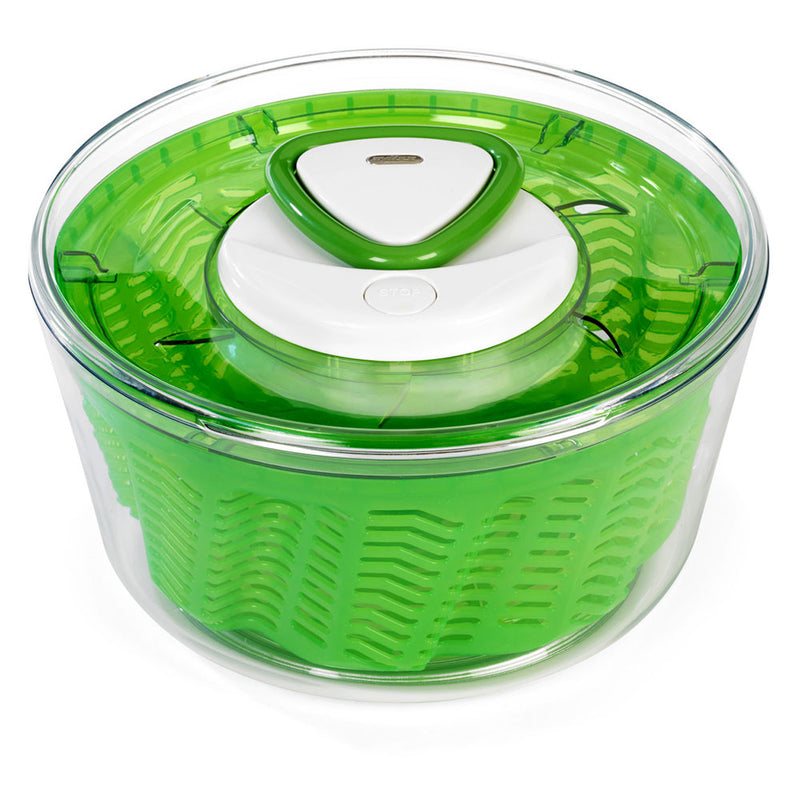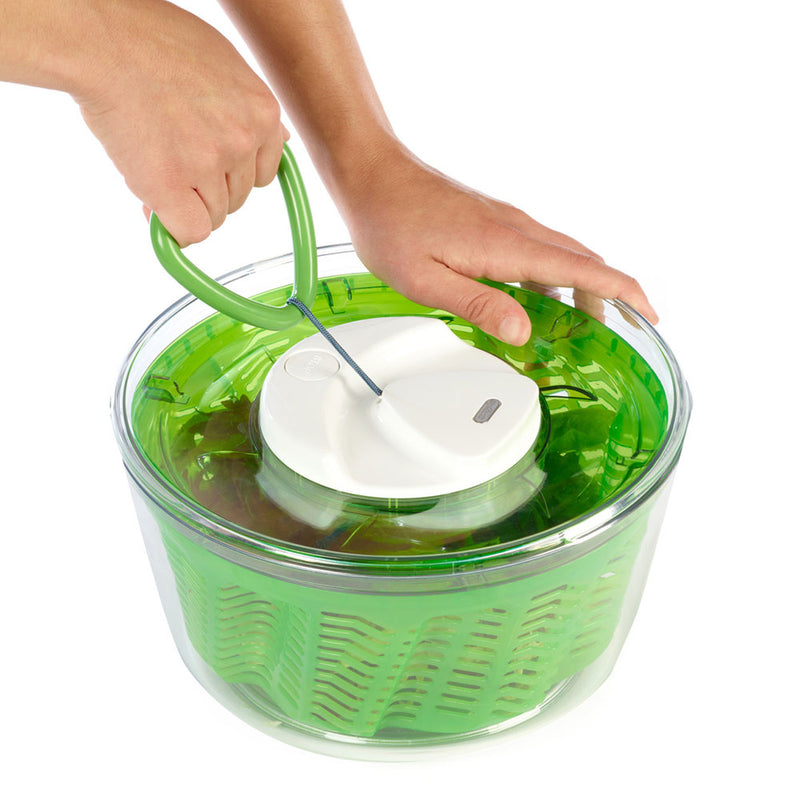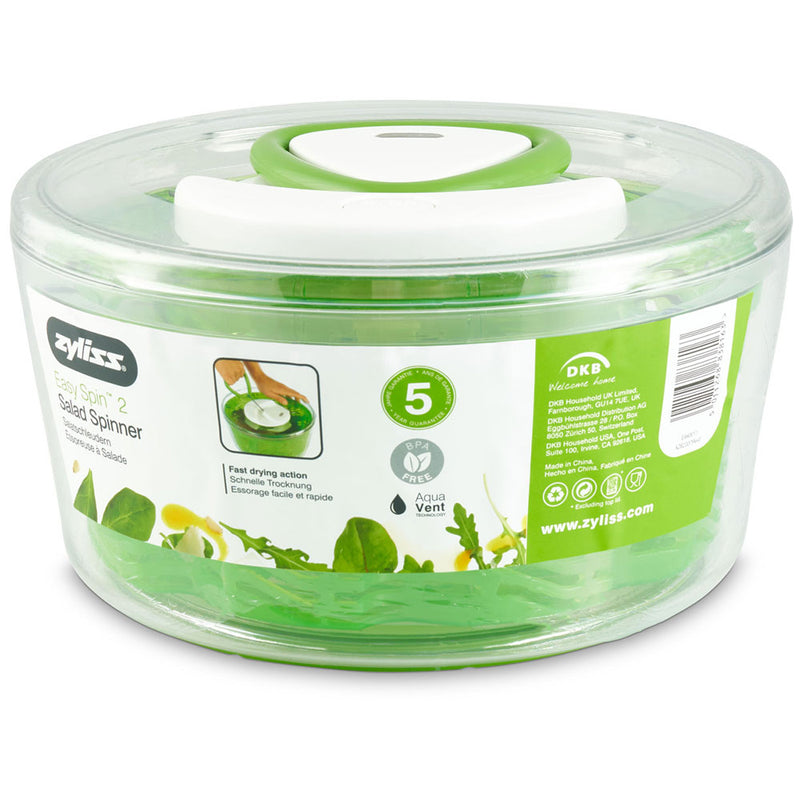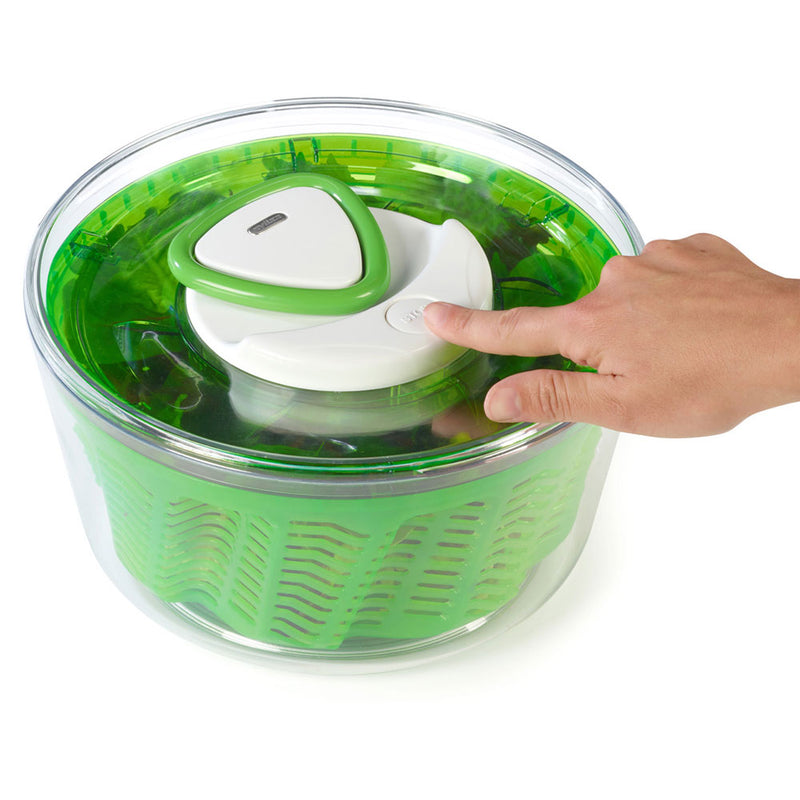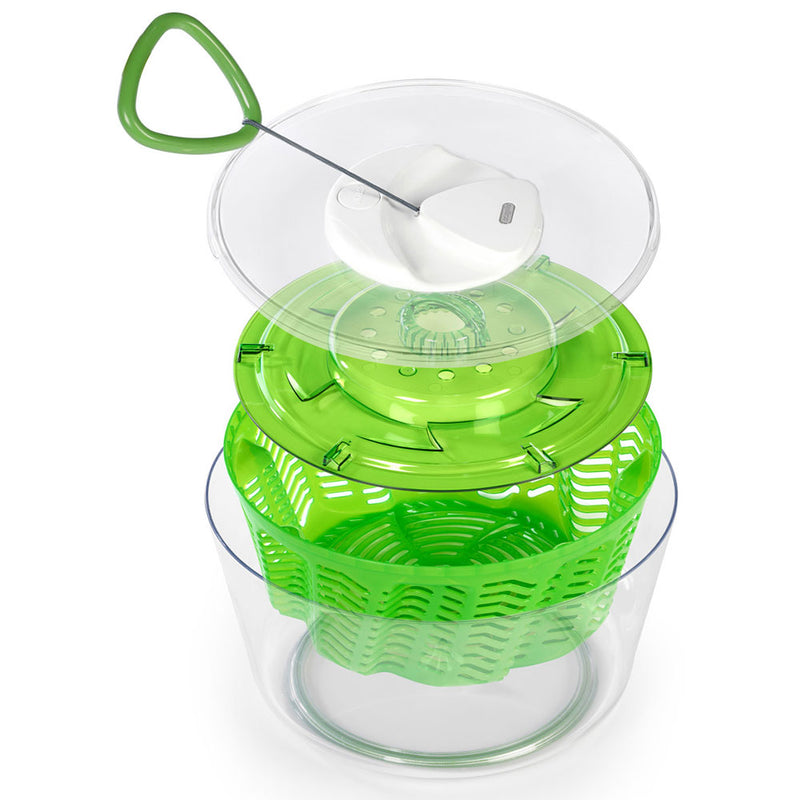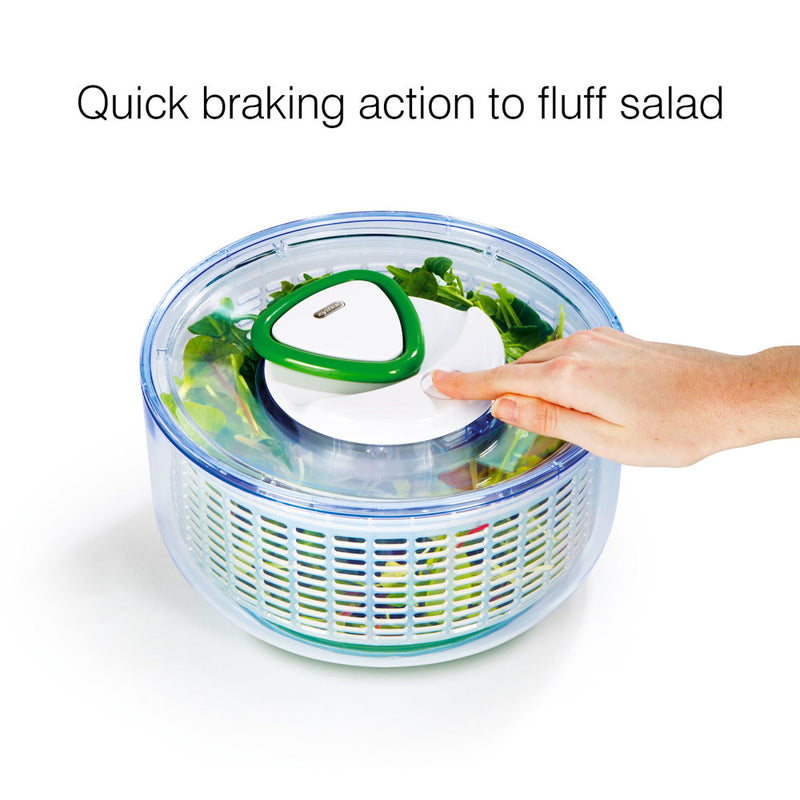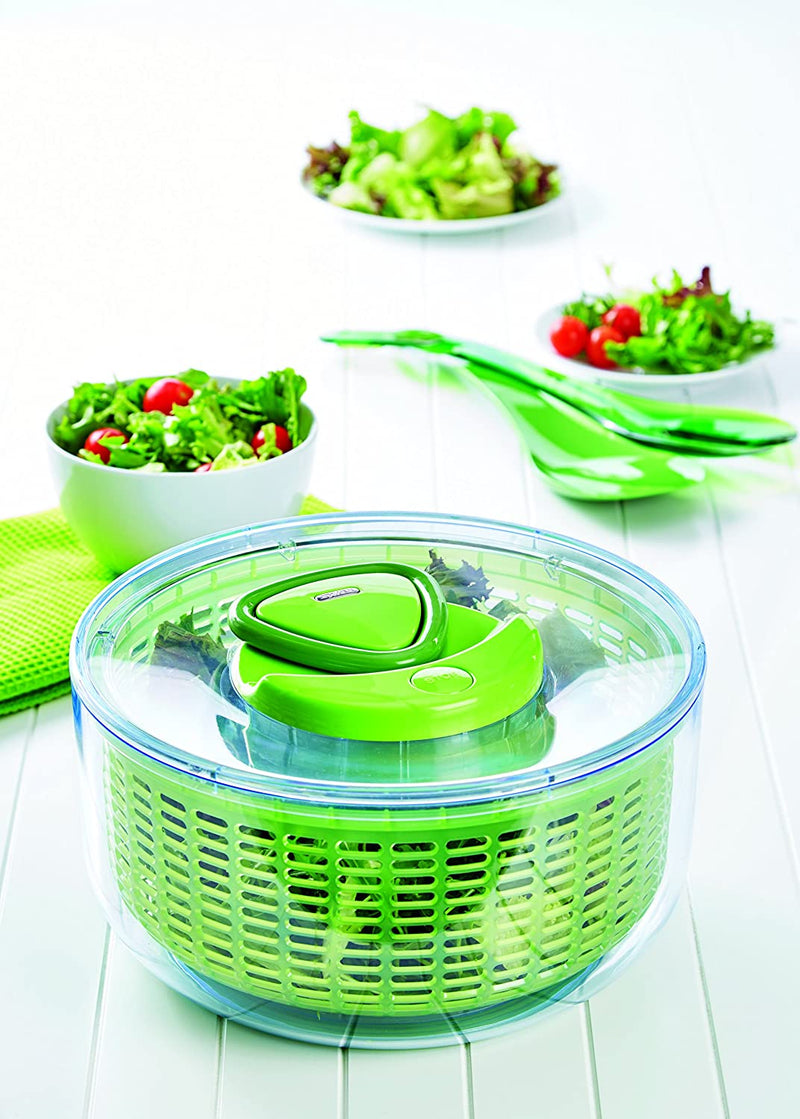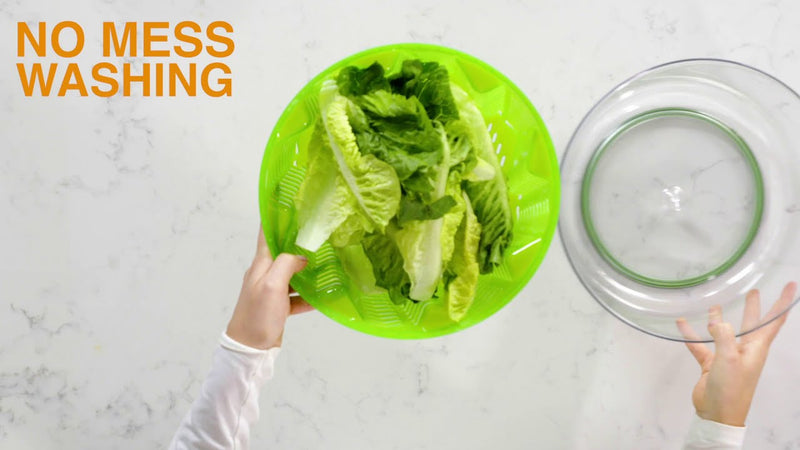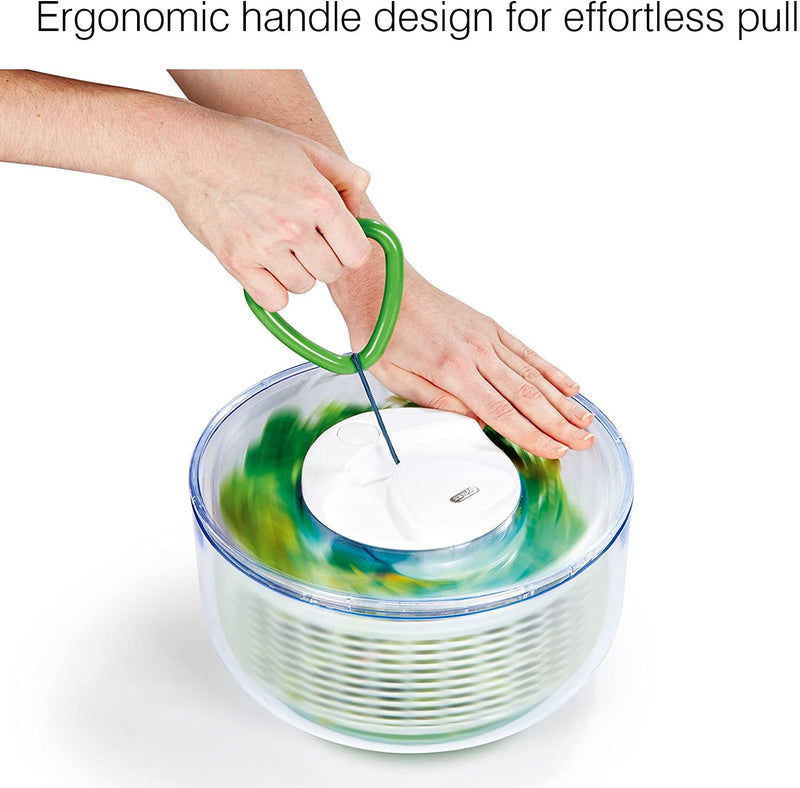 Zyliss® Easy Spin 2 Large Green Dry Salad Spinner
Regular price $38 Unit price / per
Upgraded Model of a Classic 
The updated version of the Zyliss Easy Spin Salad Spinner features an improved ergonomic handle that allows for effortless pulling.  
Remove Water in Seconds
It's one pull to gourmet salad that's as easy as 1-2-3. Smooth operation and a consistent, fast movement effectively dry and fluff greens.
Comfortable to Use
The Zyliss Easy Spin 2 AquaVent Salad Spinner works by the use of a newly designed ergonomic handle which pulls to activate the basket to spin. With just one full pull, the basket spins incredibly fast with minimal effort.
One Press Brake Button
You can allow your salad to spin freely until it stops or use the brake button to stop the spin when it's convenient for you. Braking also fluffs your salad so your salads come out looking fresh and ready to dress.
From Prep to Serve in Seconds
The Zyliss Easy Spin 2 AquaVent Salad Spinner makes the process of creating salads effortless allowing you to go from prep to serve in just a couple steps. Once you're done removing the water from your lettuce, simply pour your lettuce into the serving bowl and mix with any additional ingredients of your choice.
AquaVent Drying System
The use of a patented AquaVent Drying System removes up to 25% more water than conventional salad spinners.
Store Your Leftovers
When you're finished serving, simply place the pump lid on top of your serving bowl, using the lock button to lock in the freshness, and store in your refrigerator.
Easy Clean Up
Zyliss has designed the Easy Spin 2 Salad Spinner for ease of use from top to bottom. With this in mind, the Easy Spin 2 Salad Spinner also has a dishwasher safe bowl. Simply rinse the top of the spinner lid under water separately and place the salad spinner bowl in the dishwasher.
5 Year Warranty
From the beginning, Zyliss has built products with quality in mind. This is why we also guarantee the Easy Spin 2 AquaVent Salad Spinner for 5 years. Your satisfaction is important to us.
PRODUCT DETAILS
Care Instructions: Dishwasher Safe
Warranty: 5 Years
Dimensions (W x H x L): 10.24 x 5.51 x 10.24 in.
Weight: 1.98 lbs.