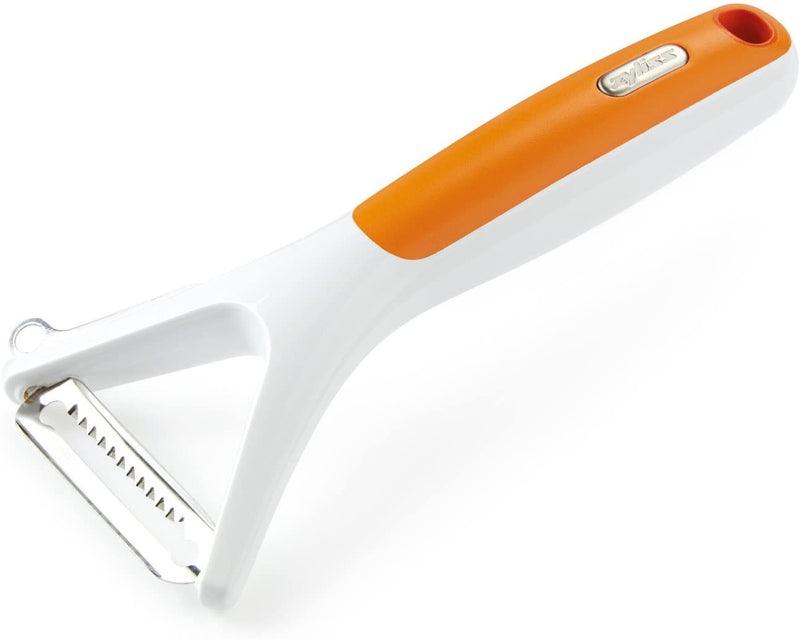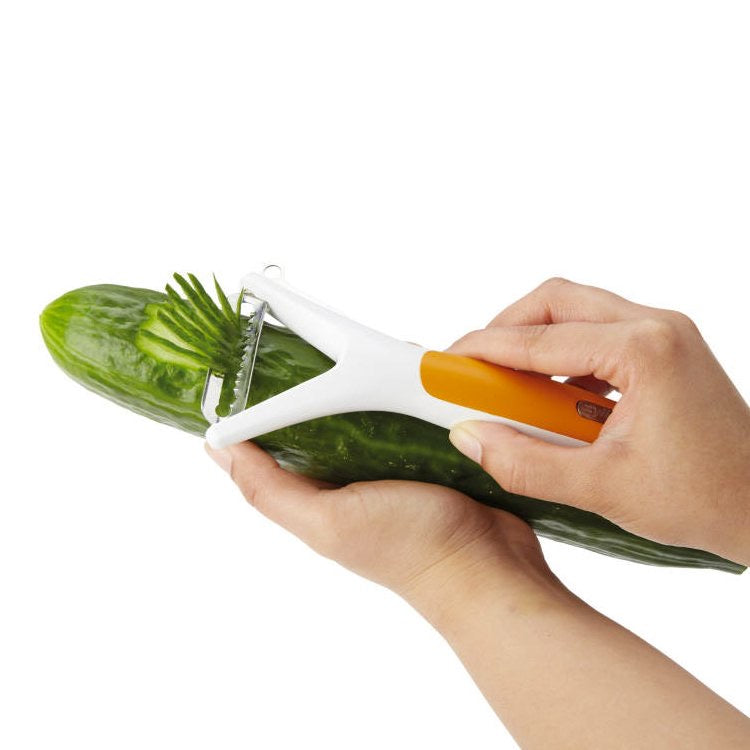 Zyliss Julienne Peeler
Regular price $11 Unit price / per
The Zyliss Julienne Peeler creates ultra-thin, professional julienne strips of fruits and vegetables. The peeler allows this to be achieved quickly and easily in the comfort of your own kitchen. Easily peel julienne strips of carrots, zucchini, potatoes, apples and much more. The extra sharp stainless steel swivel blade with julienne teeth slices twice to achieve for chef like results. A hanging loop has been included for convenient storage. Overall ease of use has been addressed with the addition of an ergonomic handle that fits comfortably in the palm of your hand.
Focusing on functionality, durability, design, cleanliness and safety, Zyliss has relied upon a heritage of excellence that began in Switzerland over 60 years ago. Building on this time-held tradition, the company has advanced to produce and distribute kitchen equipment that is world-renowned. Zyliss has pioneered the design of more than 200 kitchen essentials, with quality and engineering that cannot be duplicated.
The Zyliss Guarantee ensures that all products remain free from defects in material and workmanship for 5 years on manual appliances.
PRODUCT DETAILS
Care Instructions: Dishwasher Safe
Warranty: 5 Years
Dimensions (W x H x L): 1.18 x 7.09 x 0.98 in.
Weight: 0.17 lbs.