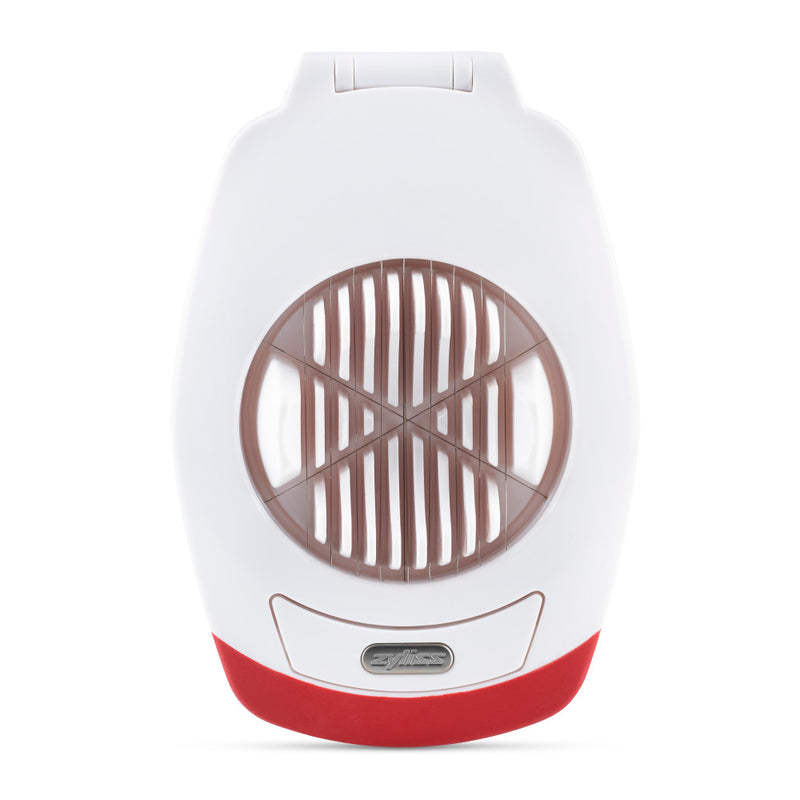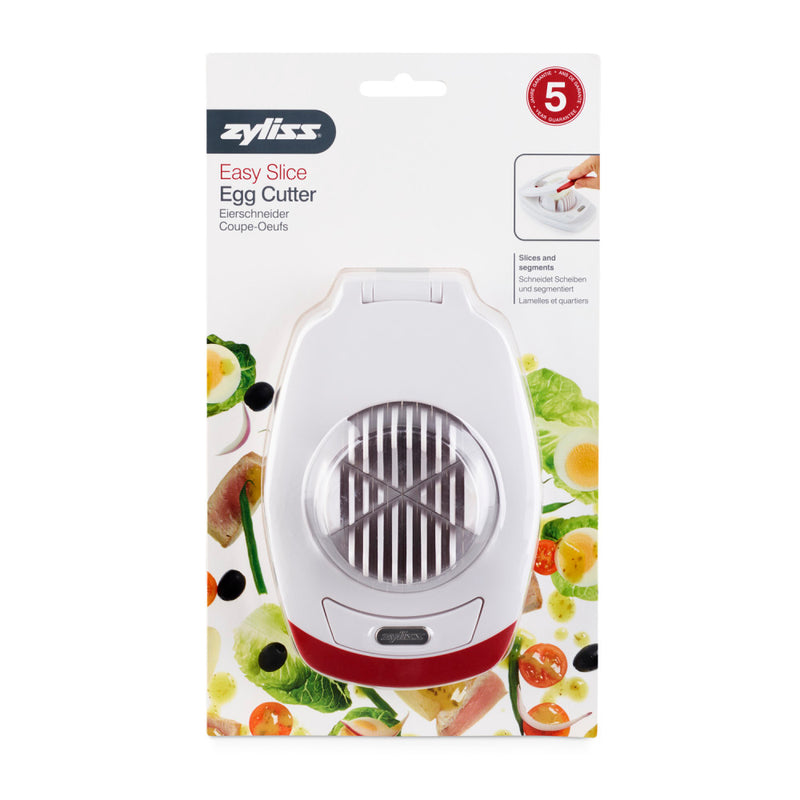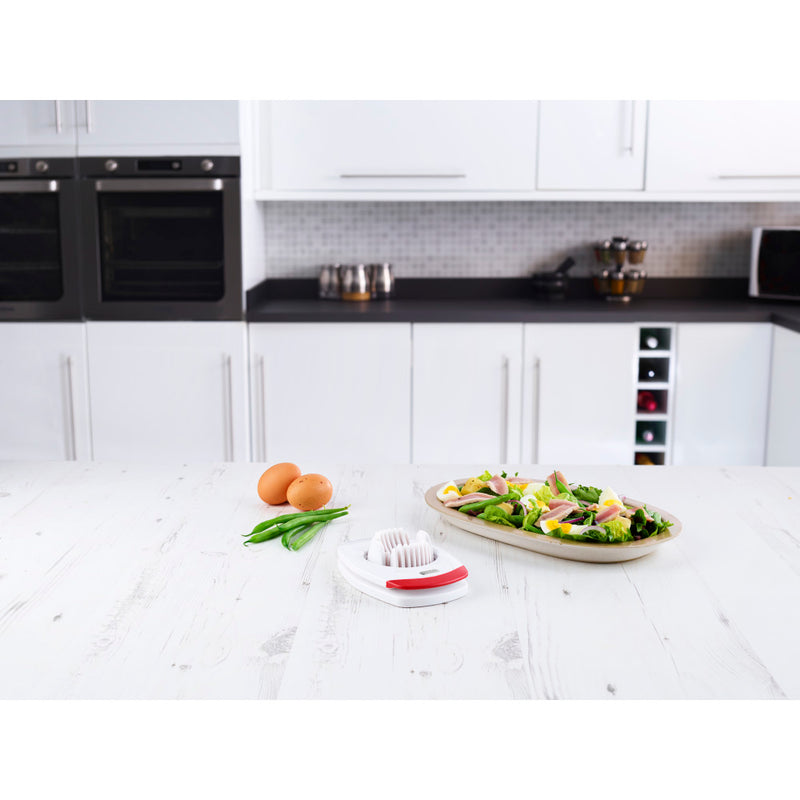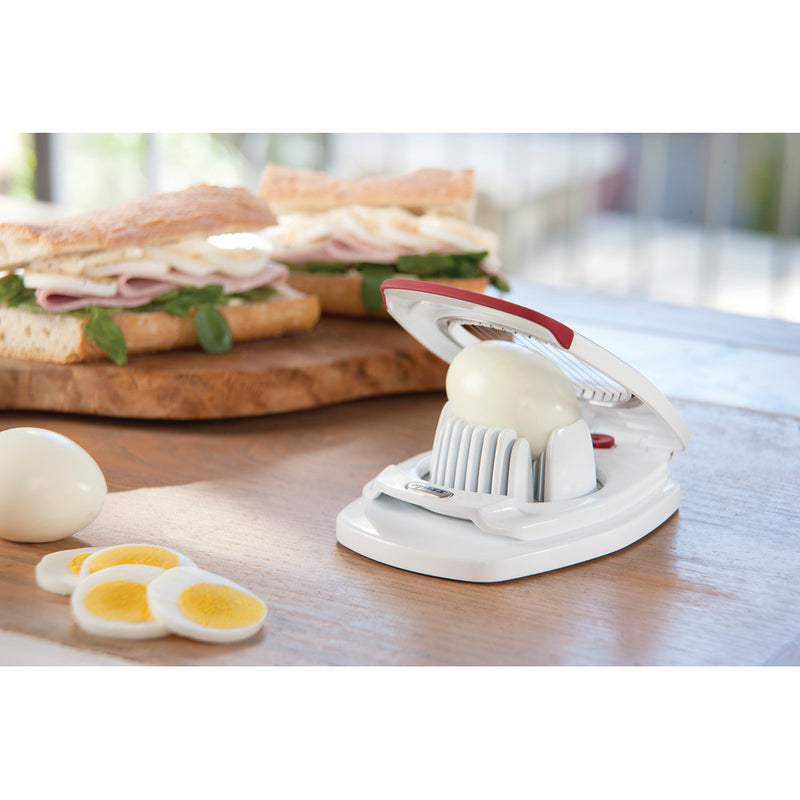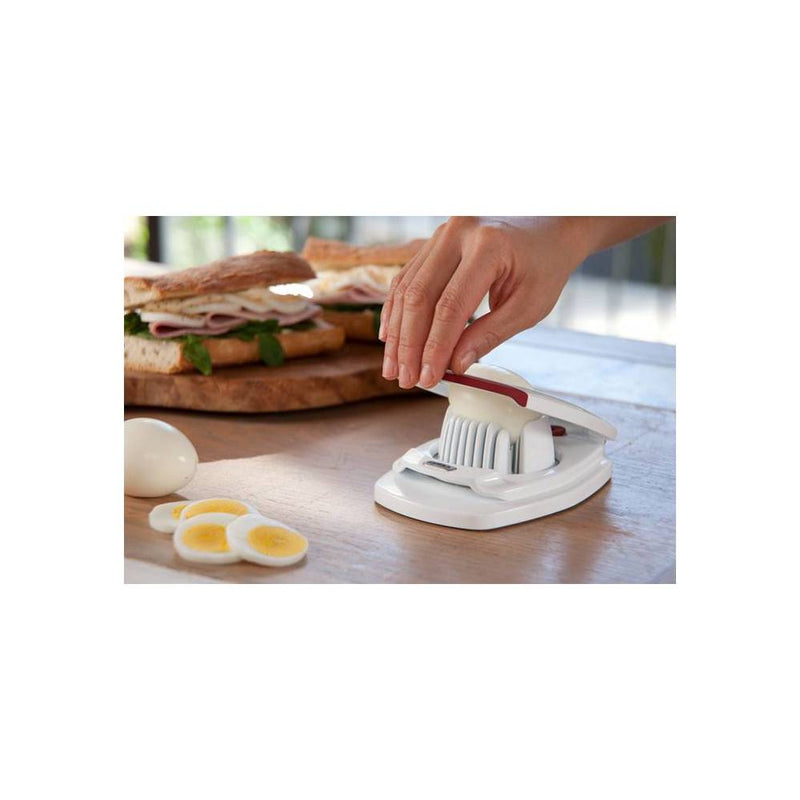 Zyliss® Egg Cutter
Regular price $18 Unit price / per
The multi-purpose Zyliss Egg Cutter allows eggs to be safely hardboiled and then sliced or weighed cleanly. Before hard boiling, use the integrated shell-piercing tool to vent a small hole in the egg to prevent the eggshell from cracking while boiling. When eggs are hardboiled and ready to be sliced or wedged, use the stainless steel cutting wires. Made from long lasting, high impact plastic and stainless steel, the Egg Cutter comes with two overlay cutting options: one for slicing and one for wedges. A non-slip base has been added to enhance stability.
Focusing on functionality, durability, design, cleanliness and safety, Zyliss has relied upon a heritage of excellence that began in Switzerland over 60 years ago. Building on this time-held tradition, the company has advanced to produce and distribute kitchen equipment that is world-renowned. Zyliss has pioneered the design of more than 200 kitchen essentials, with quality and engineering that cannot be duplicated.
Details: 
Made of long lasting abs plastic and stainless steel
Multi-purpose cutting tool allows eggs to be both sliced and wedged cleanly and quickly
Integrated shell piercing tool for hard boiled eggs to prevent eggs from cracking during boiling
Non slip base for stability when in use
5 Year Zyliss Guarantee - Dishwasher Safe
Dimensions (W x H x L): 4.13 x 1.89 x 6.18 in.
Weight: 0.35 lbs.