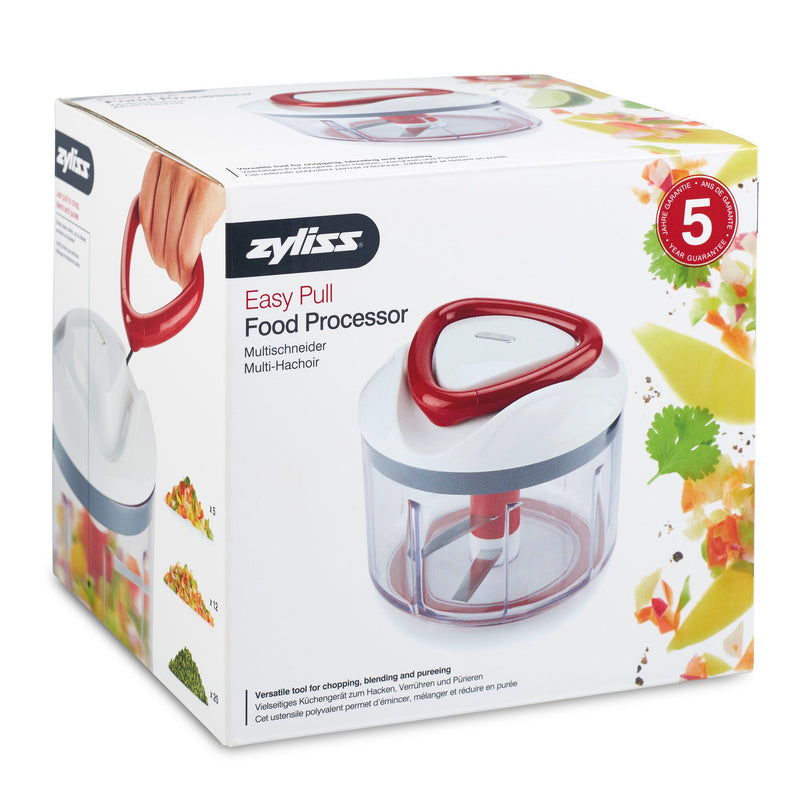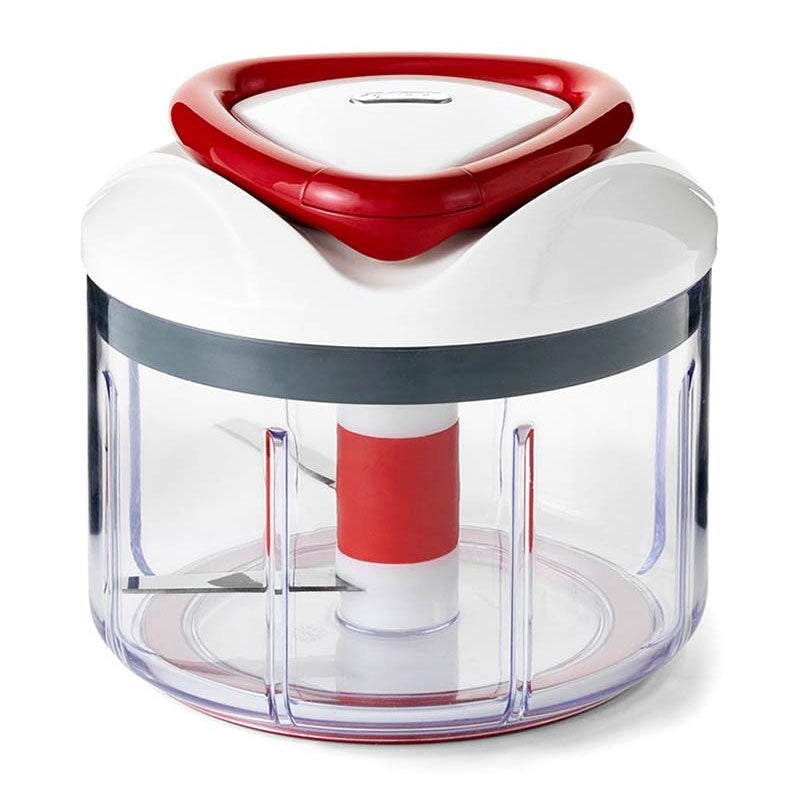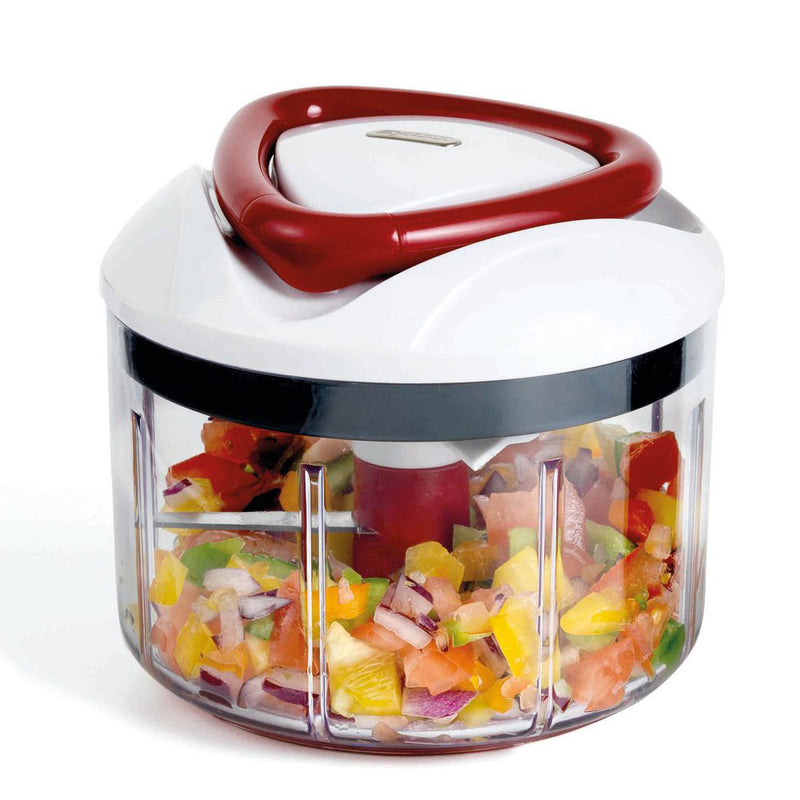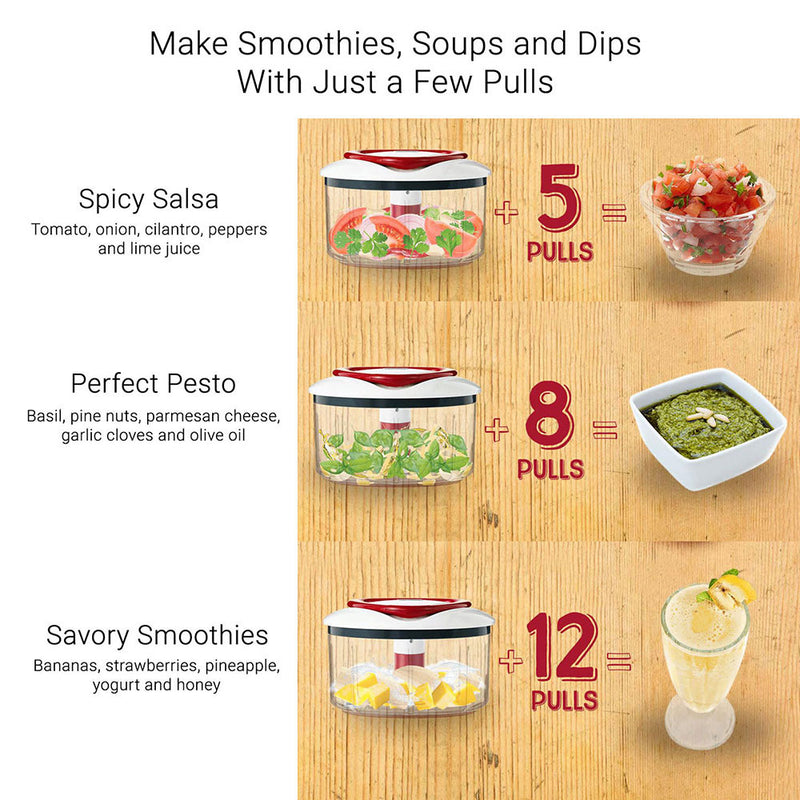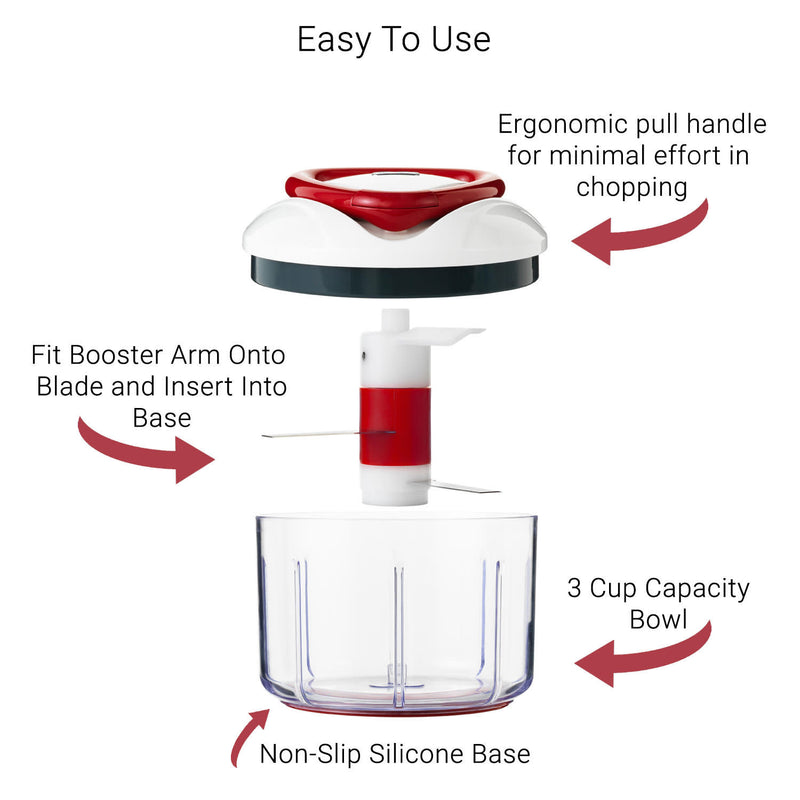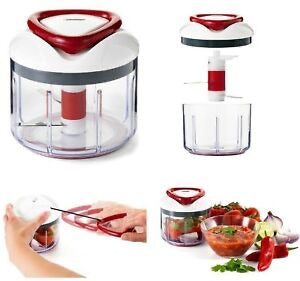 Zyliss® Easy Pull Food Processor
Regular price $42 Unit price / per
The Zyliss Easy Pull Food Processor is a versatile tool for chopping, preparing, blending and pureeing ingredients. The Easy Pull can be used to make sauces, smoothies, bread crumbs, dips, salads and even ice cream! The Easy Pull is incredibly easy to use. Simply place one hand firmly on the bowl while pulling up and away with the handle. The 2 ft. cord will naturally draw back (*Do not over pull). Food is processed via dual acid etched blades that rotate in opposite directions. This allows all ingredients to be finely chopped. The addition of booster arms on the top and bottom will keep food from sticking, while creating even cuts. A collapsible handle has been included for convenient storage.
Focusing on functionality, durability, design, cleanliness and safety, Zyliss has relied upon a heritage of excellence that began in Switzerland over 60 years ago. Building on this time-held tradition, the company has advanced to produce and distribute kitchen equipment that is world-renowned. Zyliss has pioneered the design of more than 200 kitchen essentials, with quality and engineering that cannot be duplicated.
The Zyliss Guarantee ensures that all products remain free from defects in material and workmanship for 5 years on manual appliances.
PRODUCT DETAILS
Care Instructions: Dishwasher Safe
Warranty: 5 Years
Dimensions (W x H x L): 5.5 x 5.5 x 5.2 in.
Weight: 0.84 lbs.
High-grade serrated stainless steel blade creates perfectly uniform slices and julienne strips quickly and easily
Slide lever allows for easy adjustment of slicing thickness
Julienne blade ready for use with the push of a button
Wide slicing surface accommodates larger produce
Angled ergonomic handle and non-slip feet for ease of use
Food holder protects hands when slicing
See-through slicing bed provides visiblity of sliced produce
5 Year Zyliss Guarantee - Dishwasher Safe