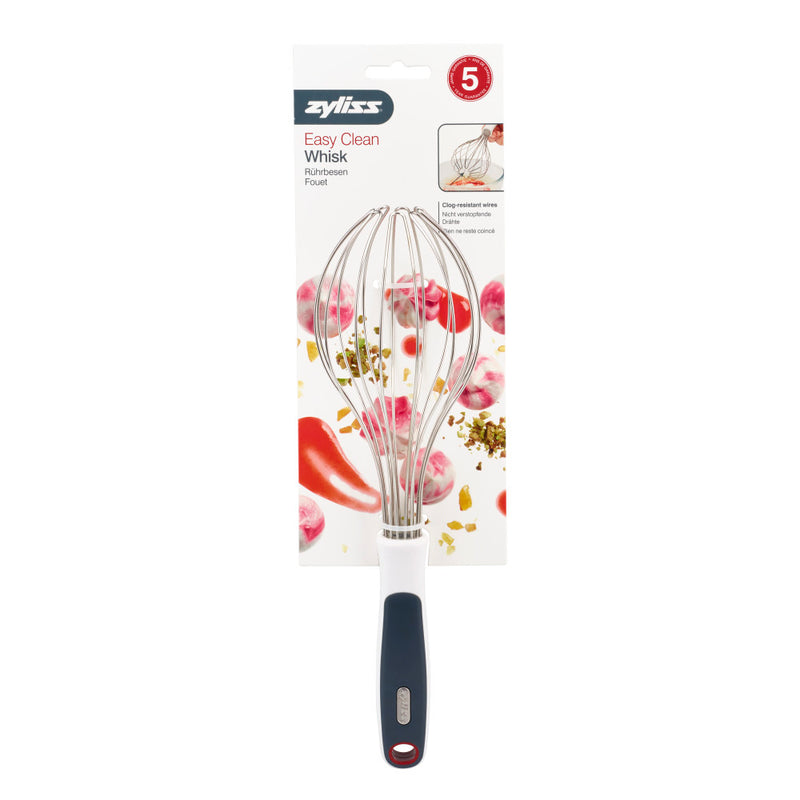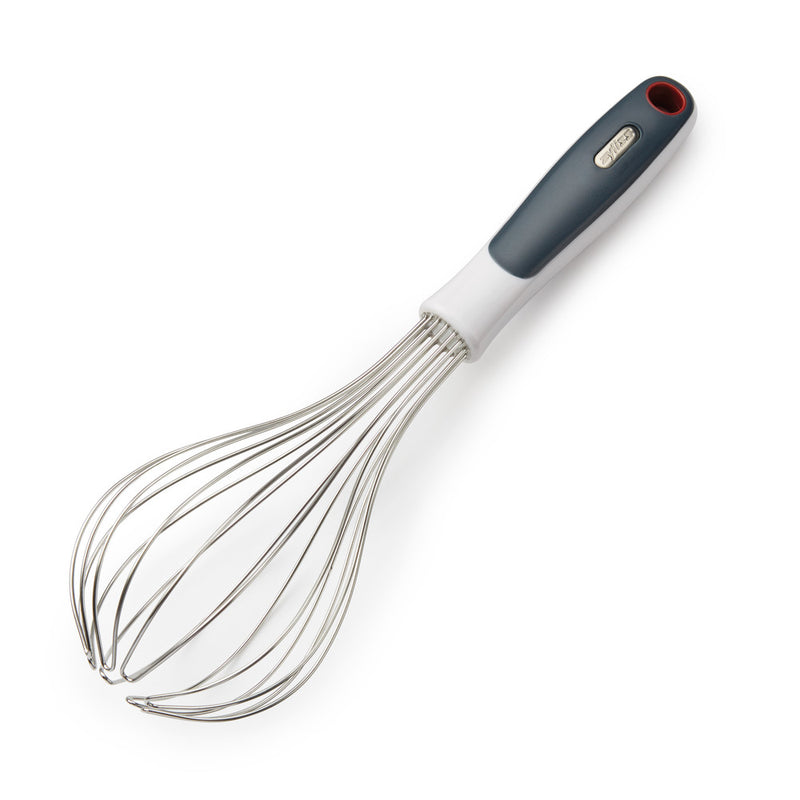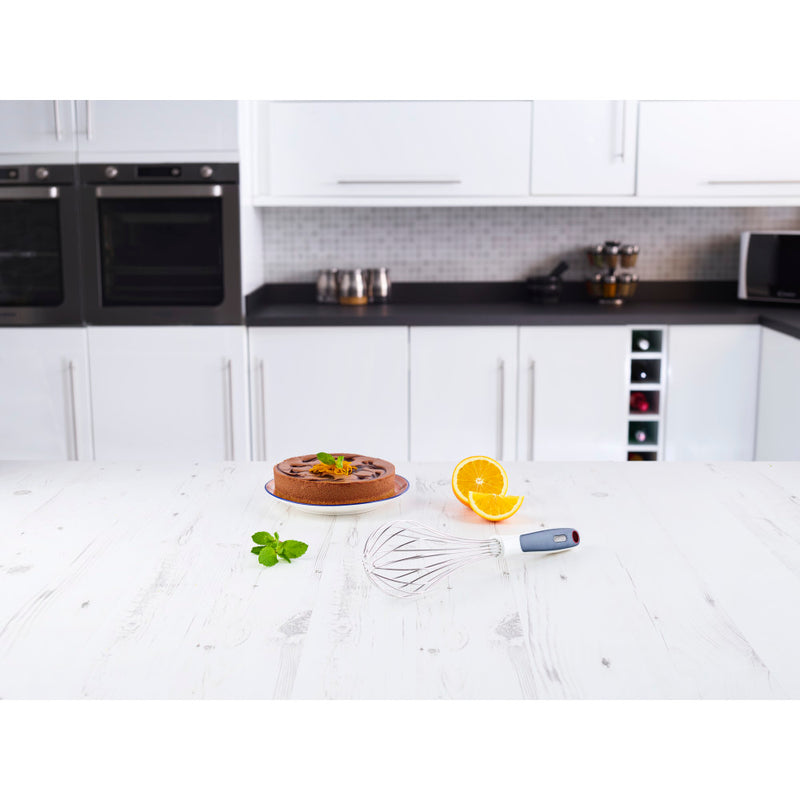 Zyliss® Easy Clean Whisk
Regular price $15 Unit price / per
The Zyliss Easy Clean Whisk is a multipurpose kitchen tool that can handle beating, mixing, stirring and aerating ingredients. No task is too big or difficult with this 11 in. balloon shaped whisk. Designed to prevent clogging, the Easy Clean Whisk is great for beating eggs or combining ingredients for a cake mix. The options are only as limited as your imagination! Overall comfort and stability receive a nice boost as this whisk utilizes an ergonomic handle. A hanging loop has been included for convenient storage.
Focusing on functionality, durability, design, cleanliness and safety, Zyliss has relied upon a heritage of excellence that began in Switzerland over 60 years ago. Building on this time-held tradition, the company has advanced to produce and distribute kitchen equipment that is world-renowned. Zyliss has pioneered the design of more than 200 kitchen essentials, with quality and engineering that cannot be duplicated.
Details: 
Strong and durable handle keeps whisk in bowls and kitchen counters clean
Combines liquid and dry ingredients like eggs and flour effortlessly
Large 11 in. balloon size for whisking big portions
Stainless steel wires do not cross at tip for minimal clogging and easy cleaning
Hanging loop has been included for convenient storage
5 Year Zyliss Guarantee - Dishwasher Safe
Dimensions (W x H x L): 2.95 x 11.02 x 2.95 in.
Weight: 0.22 lbs.