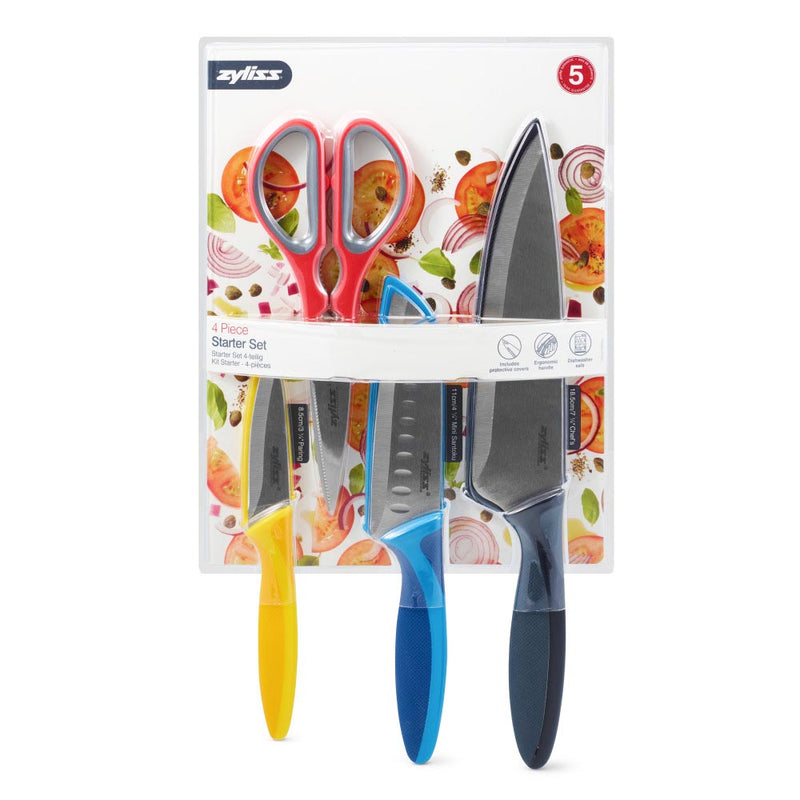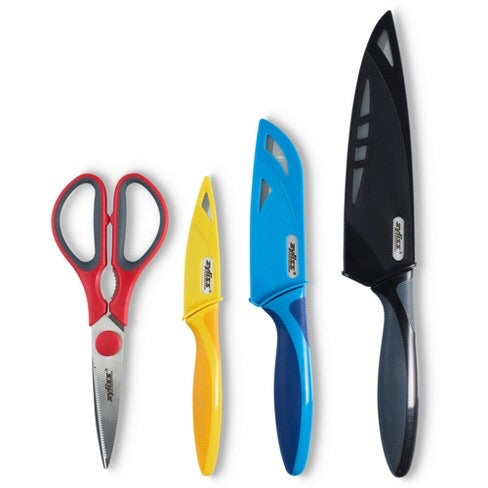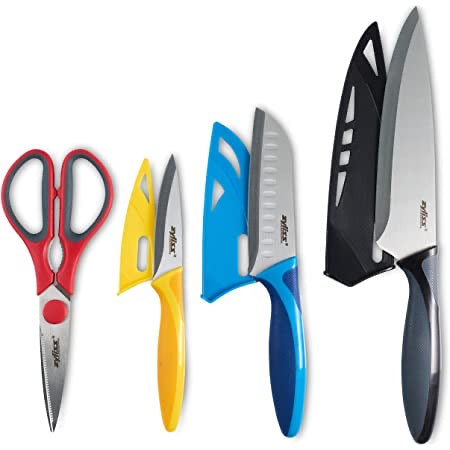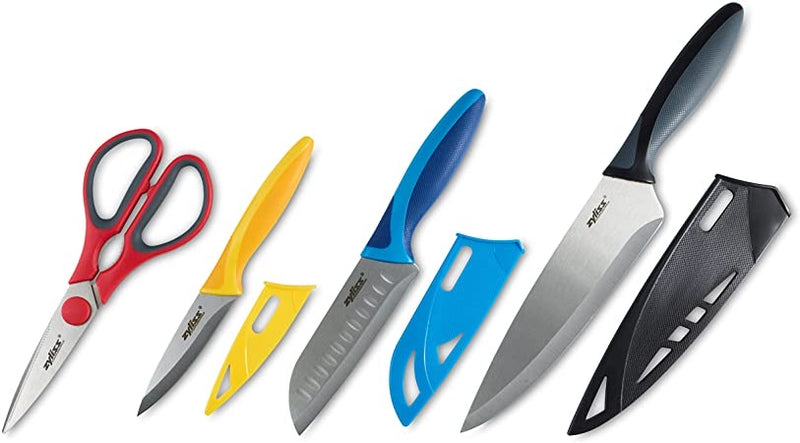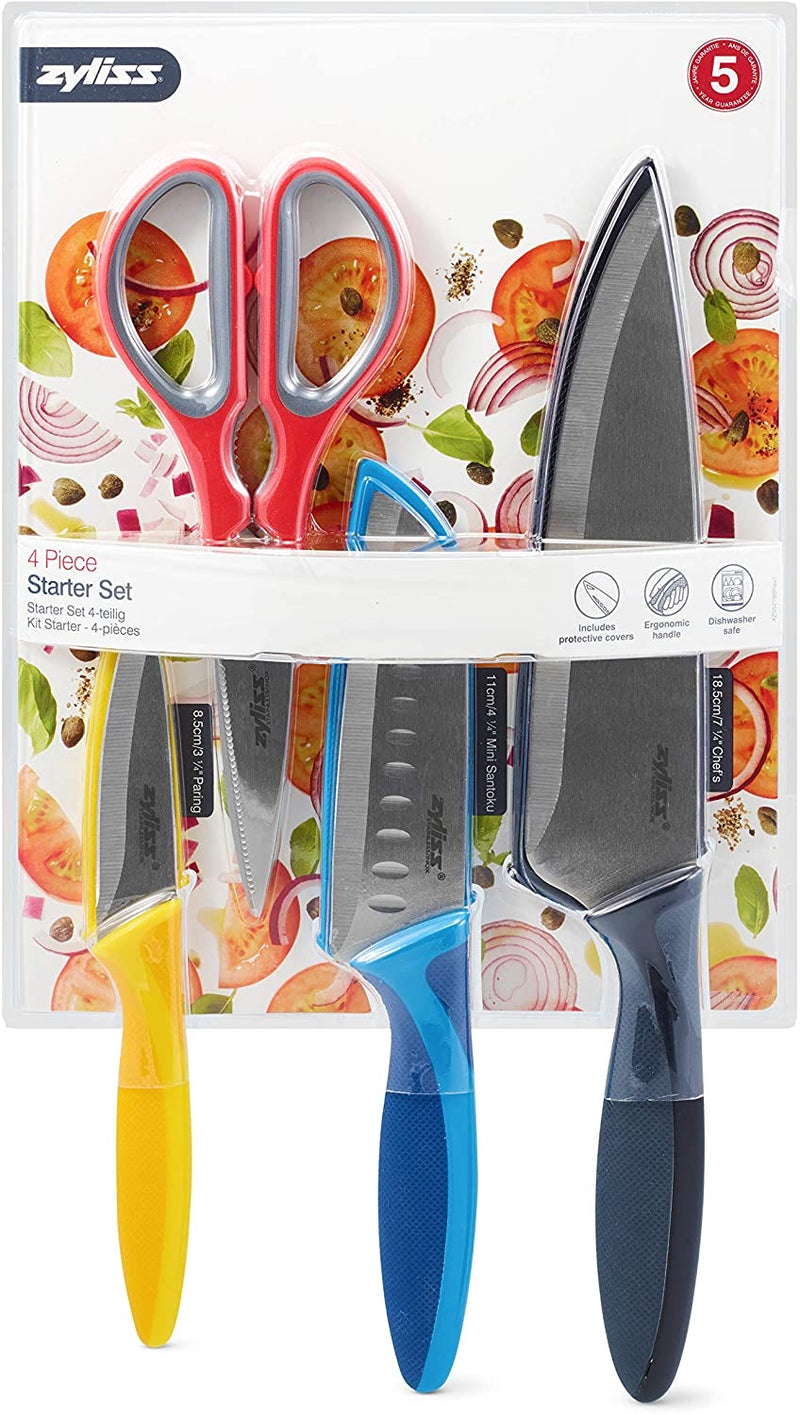 Zyliss® 4 Piece Starter Set
Regular price $32 Unit price / per
The Zyliss 4-Piece Starter Knife Set is an excellent selection for the beginning or experienced chef. Zyliss Knives are coated in high carbon stainless steel that accentuates sharp edges and prolonged use. The inclusion of ergonomic handles and soft-touch rubber grips reduce hand fatigue while allowing for precision cutting. A natural addition for kitchens, RVs, boats, picnics and camping trips, the knives in this set include a protective sleeve that will keep them sharp and safe for travel.
Focusing on functionality, durability, design, cleanliness and safety, Zyliss has relied upon a heritage of excellence that began in Switzerland over sixty years ago. Building on this time-held tradition, the brand has advanced to produce and distribute kitchen equipment that is world-renowned. Zyliss has pioneered the design of more than 200 kitchen essentials, with quality and engineering that cannot be duplicated.
The Zyliss Guarantee ensures that all products remain free from defects in material and workmanship for 5 years on manual appliances.
PRODUCT DETAILS
Care Instructions: Dishwasher Safe
Warranty: 5 Years
Dimensions (W x H x L): 1.77 x 13.78 x 0.59 in.
Weight: 0.88 lbs.
Set Includes: (one) 3.25 in. Paring Knife, (one) 5 in. Mini Santoku Knife, (one) 7.25 in. Chef's Knife and (one) pair of Kitchen Scissors
High carbon stainless steel blades retain super sharp edges for long lasting use
Safety blade guards protect knives for travel and storage
Ergonomic handle with soft touch rubber grip, reduces hand fatigue and allows for precision and control
Zyliss 5 Year Guarantee, Dishwasher Safe - Hand wash Recommended