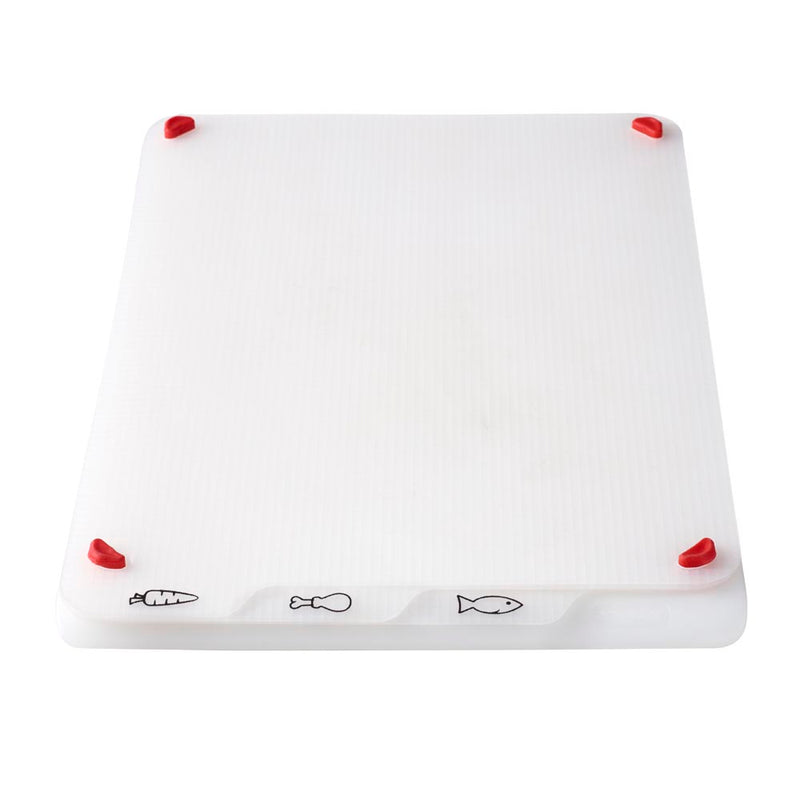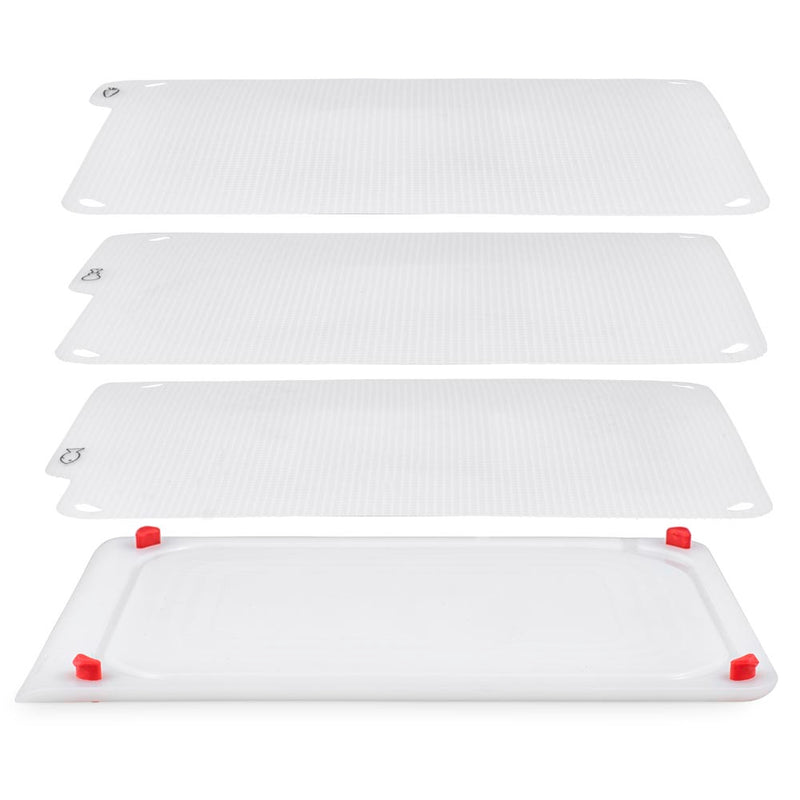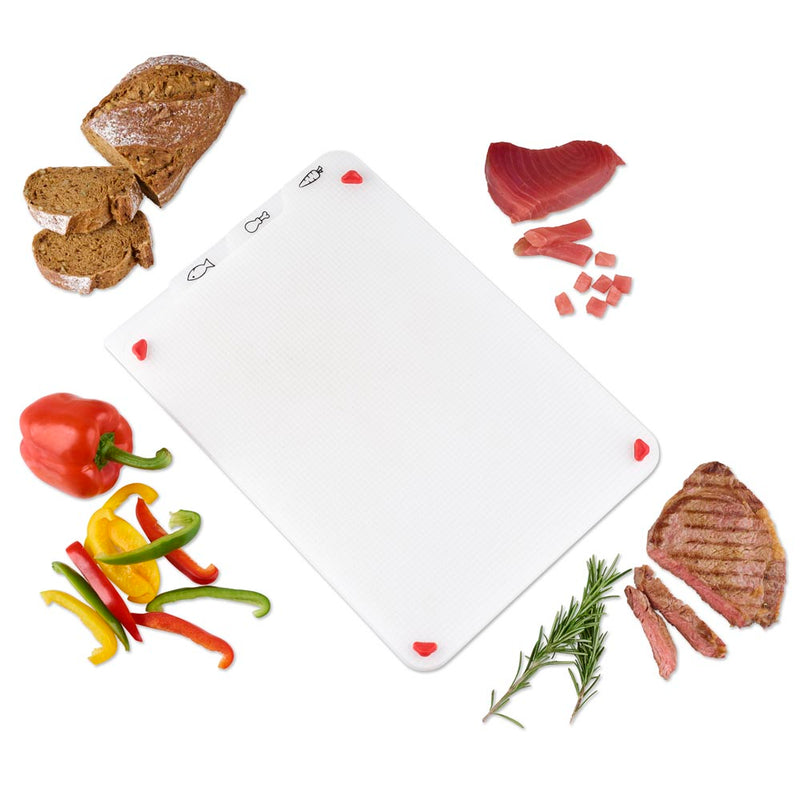 Zyliss® 4-in-1 Surface Chopping and Cutting Board
Regular price $28 Unit price / per
The Zyliss 4-in-1 Surface Chopping & Cutting Board features 4 flexible surfaces that can cater to all of your food cutting needs. Have a recipe in mind that includes different ingredients or stages of prep? No problem. Four surfaces offer tremendous freedom in getting a little creative when prepping your next dish. You'll be able to shuffle between raw meat, fish and vegetables (all marked) without fear of cross contaminating prep stages. You'll also have the option to keep all of the mats connected to the base board or spread out across your work surface. When you're finished prepping, simply pop the base board and the mats into your dishwasher.
Focusing on functionality, durability, design, cleanliness and safety, Zyliss has relied upon a heritage of excellence that began in Switzerland over sixty years ago. Building on this time-held tradition, the brand has advanced to produce and distribute kitchen equipment that is world-renowned. Zyliss has pioneered the design of more than 200 kitchen essentials, with quality and engineering that cannot be duplicated.
Details: 
Main board features an integrated juice channel that retains liquids while keeping your work surface clean and tidy
3 flexible mats included - Each mat is marked with a specific food type (meat, fish and vegetables). This allows for easy identification while avoiding food contamination
All mats included in this set can neatly be nested together for convenient and compact storage
Mat surfaces are textured to keep foods stable, ensuring precise cuts every time
5 Year Zyliss Guarantee, Dishwasher Safe
Dimensions (W x H x L): 10.04 x .79 x 14.7 in.
Weight: 2.61 lbs.