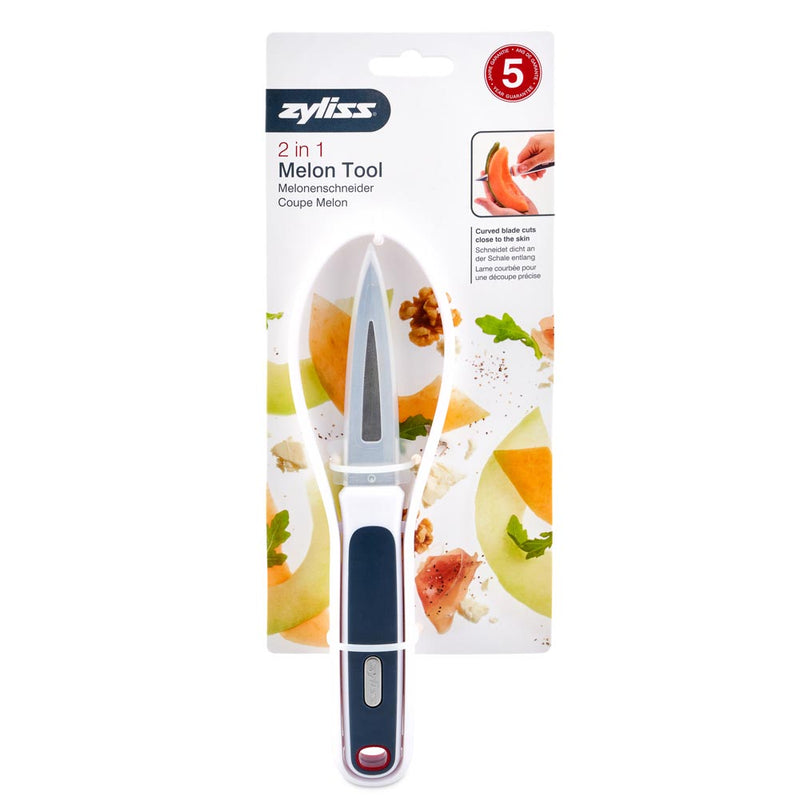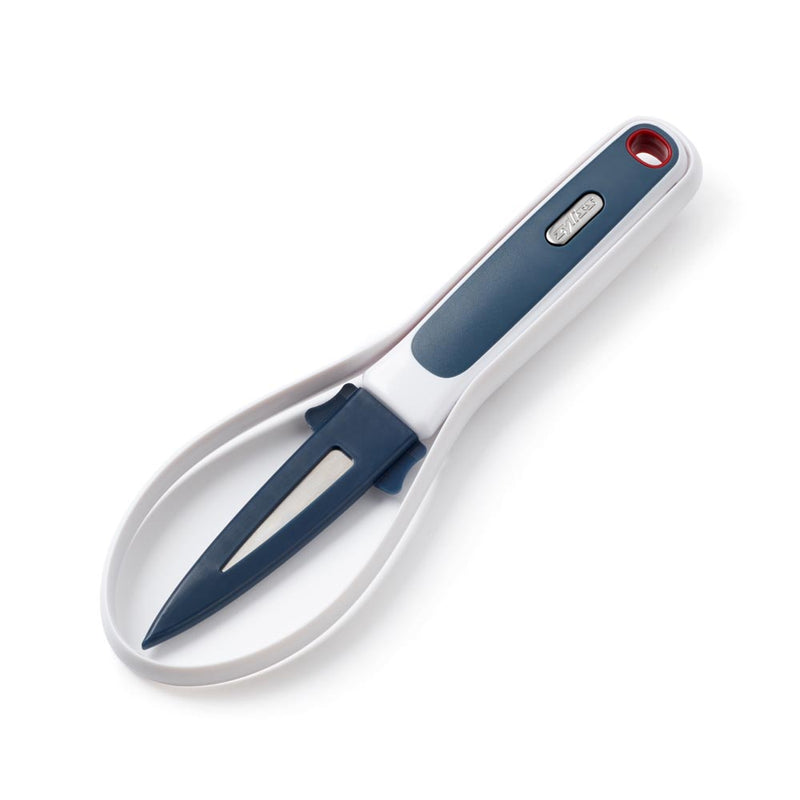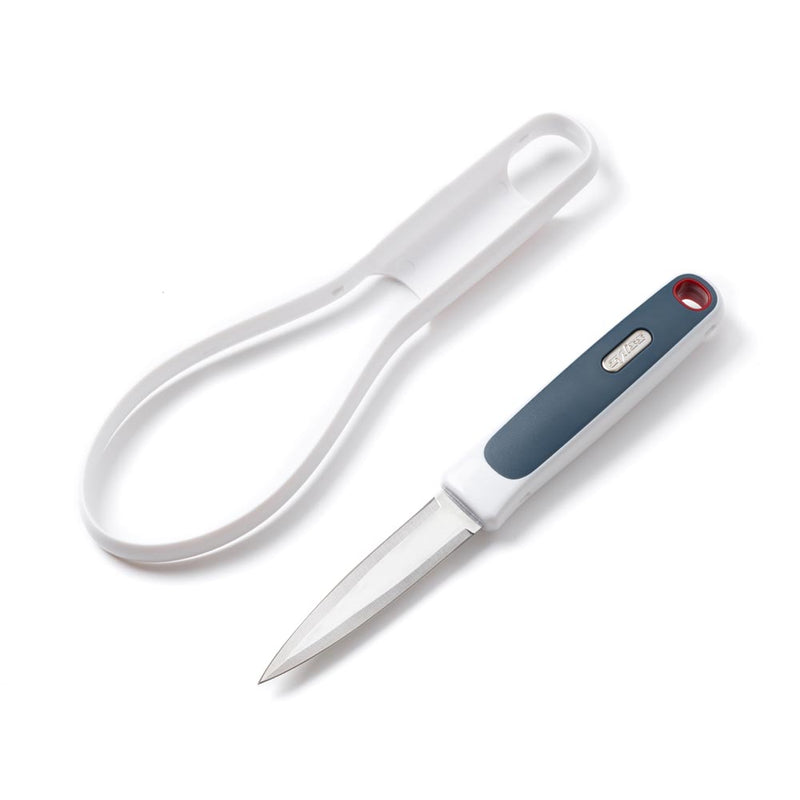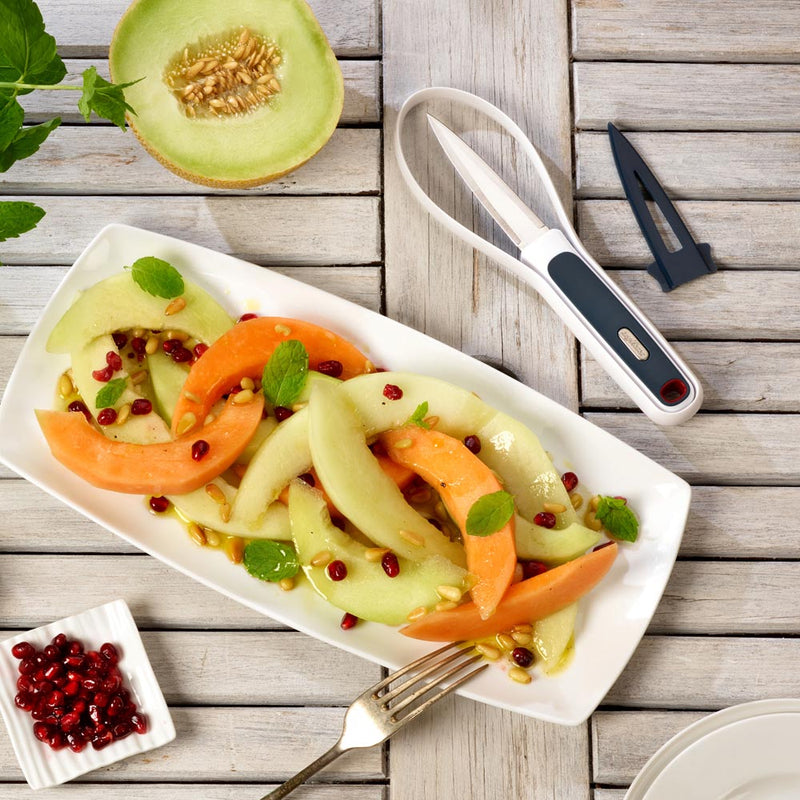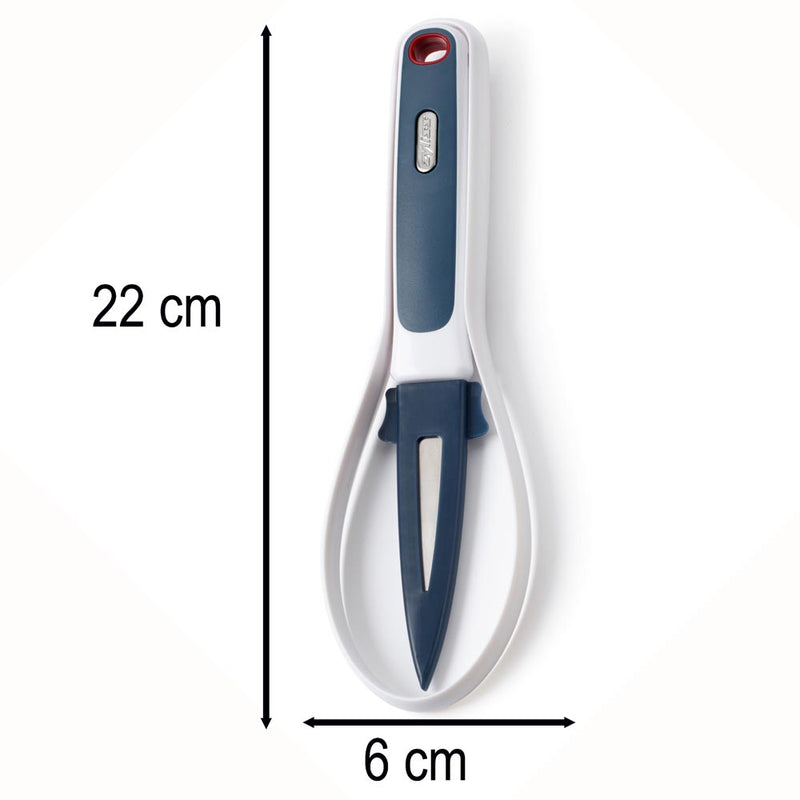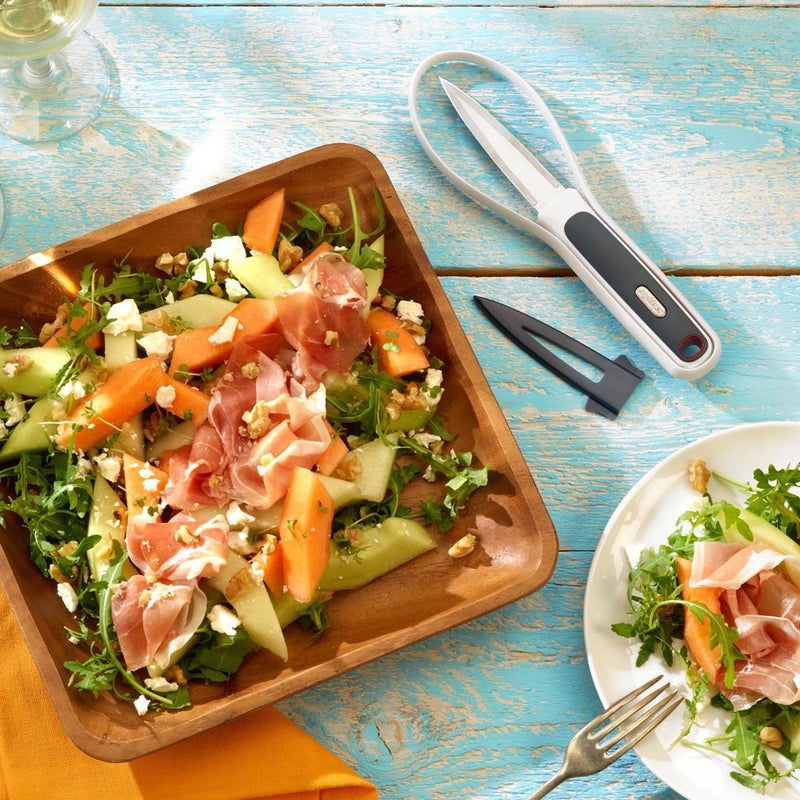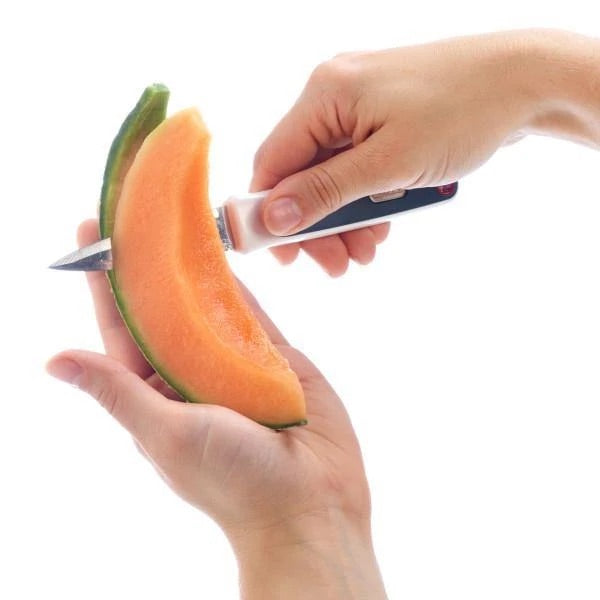 Zyliss 2 in 1 Melon & De-Seeder Tool
Regular price $12 Unit price / per
The Zyliss 2 in 1 Melon Tool has been designed for easy, mess free preparation. This kitchen tool includes a double sided, curved blade that easily cuts into the skin of a melon. The blade follows the contours of a melon to easily separate the flesh from its skin. The scoop offers a mess free solution to easily separating seeds from the melon's flesh while minimizing waste. This compact tool conveniently nests together while taking up little room when not being used. A hanging loop has been included for convenient storage. The Zyliss 2 in 1 Melon Tool is a versatile fruit tool that deserves a home in every kitchen.  
Focusing on functionality, durability, design, cleanliness and safety, Zyliss has relied upon a heritage of excellence that began in Switzerland over 60 years ago. Building on this time-held tradition, the company has advanced to produce and distribute kitchen equipment that is world-renowned. Zyliss has pioneered the design of more than 200 kitchen essentials, with quality and engineering that cannot be duplicated.
The Zyliss Guarantee ensures that all products remain free from defects in material and workmanship for 5 years on manual appliances.
PRODUCT DETAILS
Care Instructions: Dishwasher Safe
Warranty: 5 Years
Dimensions (W x H x L): 4.92 x 3.15 x 12.99 in.
Weight: .79 lbs.
De-seed, remove skin and cut a variety of melons with one simple compact tool
Double sided curved blade follows the contours of the melon, cutting close to the skin of the fruit with minimal waste
Scoop function quickly and easily separates seeds from the flesh
Includes a protective blade cover and neatly nests for safe storage 
5 Year Zyliss Guarantee - Dishwasher Safe