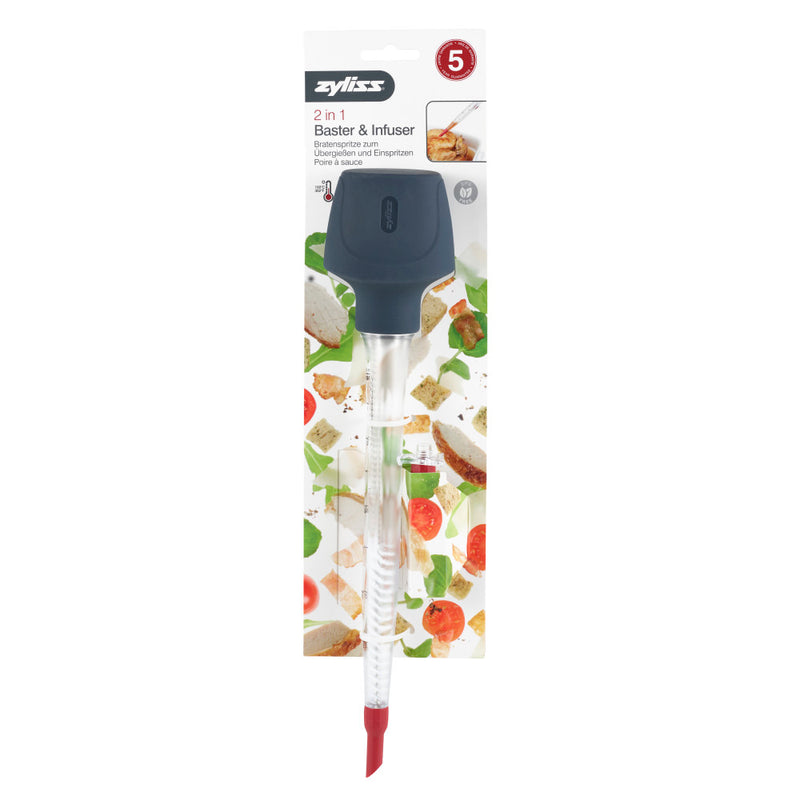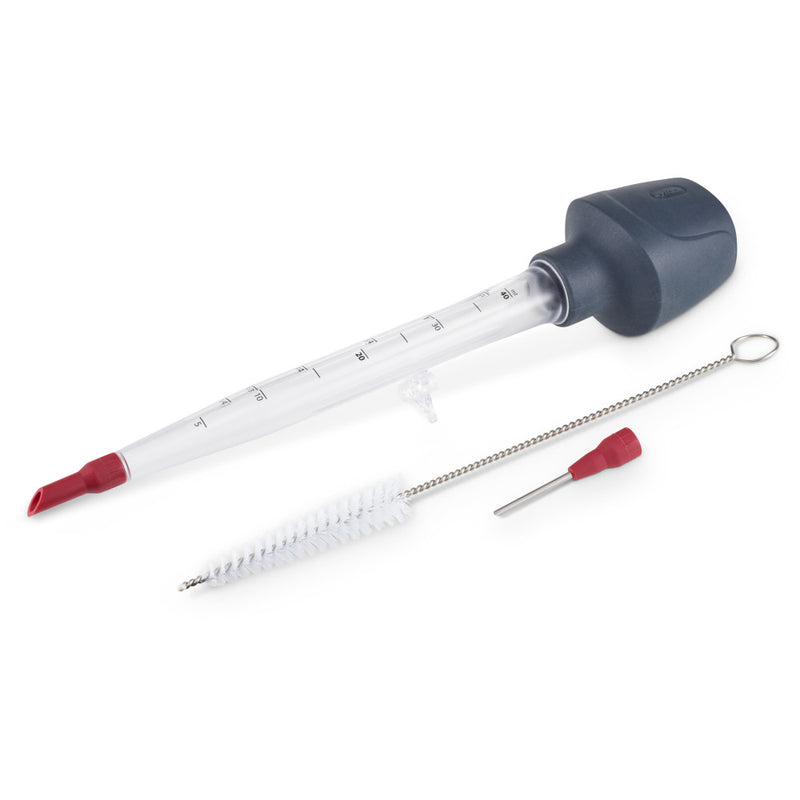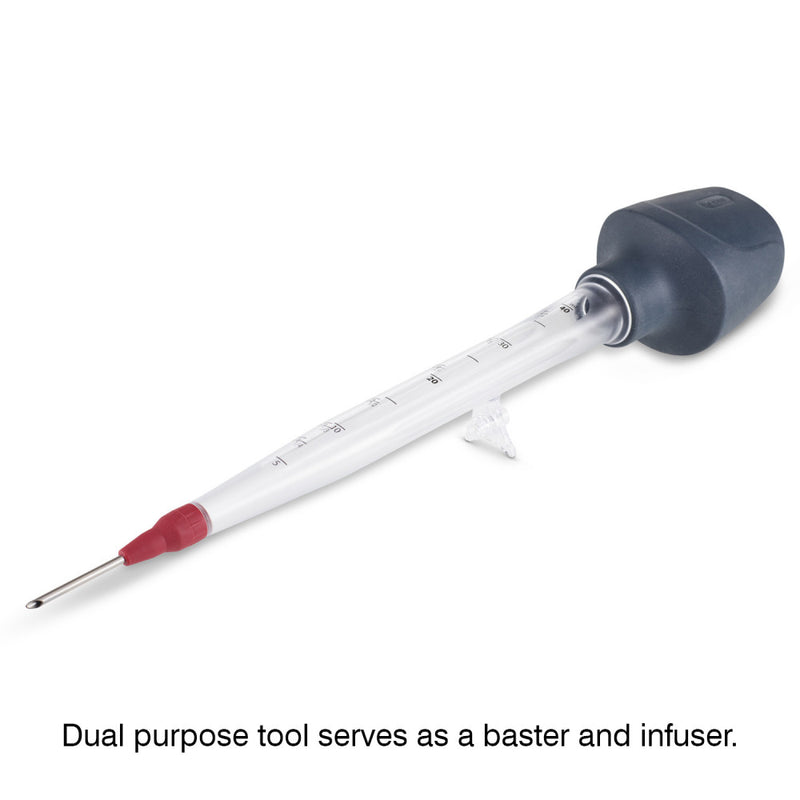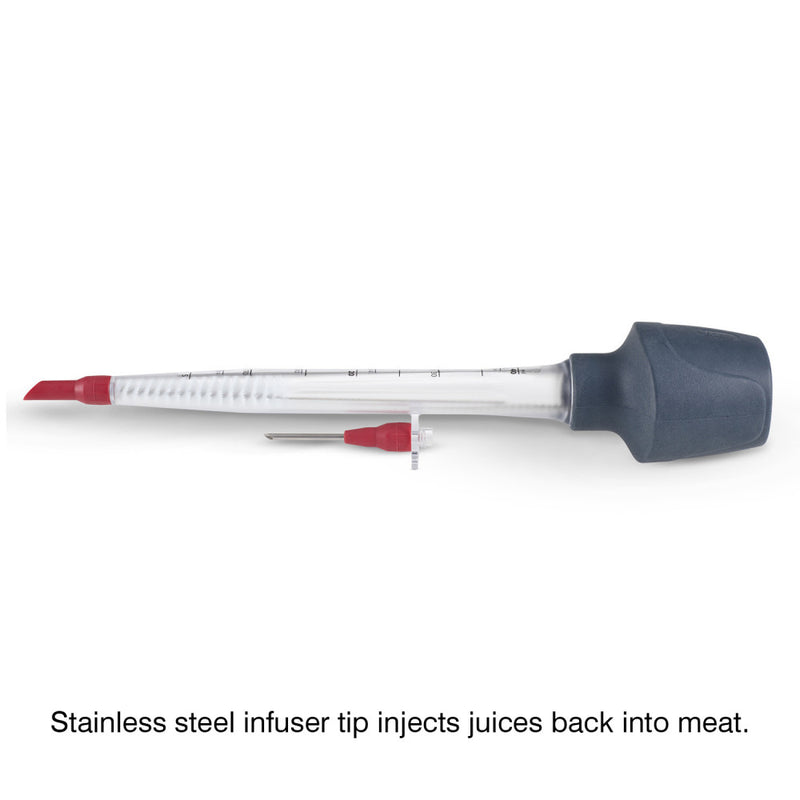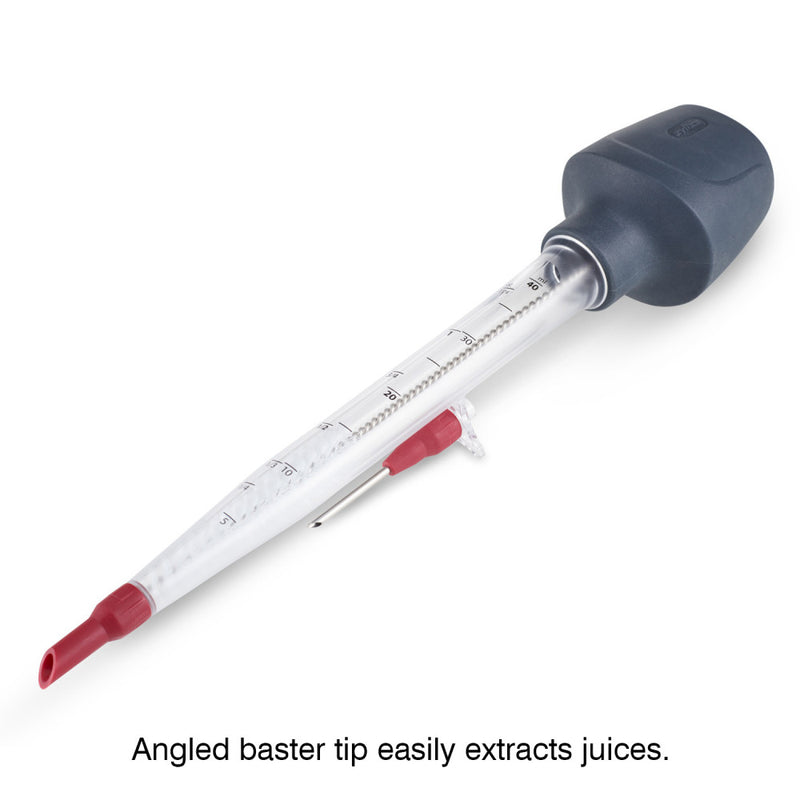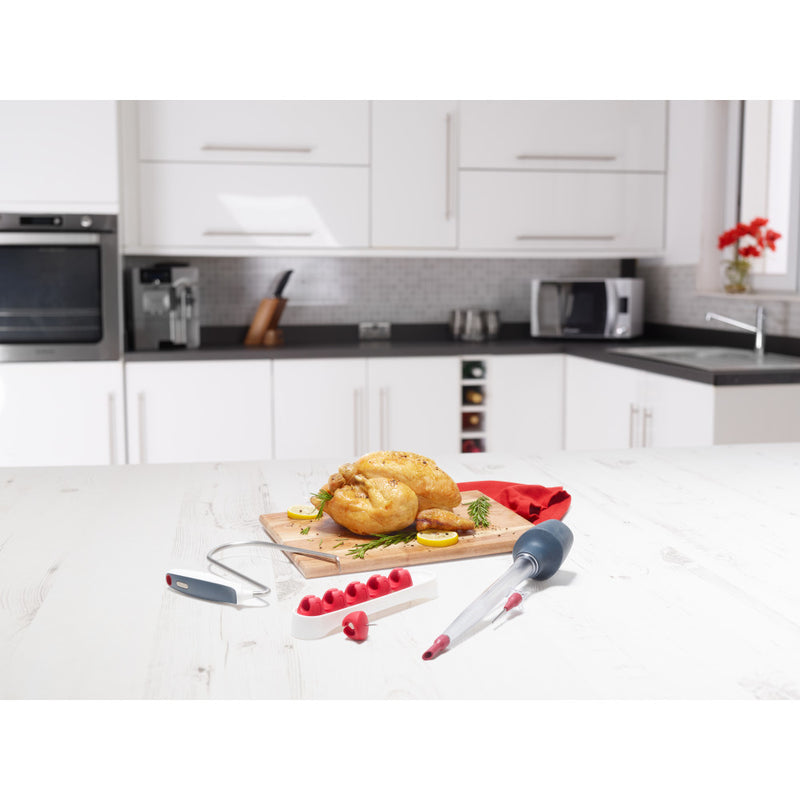 Zyliss 2 in 1 Baster & Infuser
Regular price $17 Unit price / per
The Zyliss 2-in-1 Baster and Infuser is part of the new Roasting Collection of tools and equipment made to simplify and enhance the traditional roast dinner. This dual-purpose tool allows you to baste and infuse your cooking of succulent roasts. The heat resistant angled baster tip easily draws up and disperses cooking juices from the pan to your meat, while the injecting tip allows you to marinade or inject the juices directly into meat. The body incorporates an up-stand to raise the tip away from the work surface and the baster bulb has been designed with a flat head to avoid drips and mess in between uses. Easy to read measurement markings add another level of convenience when being used. The Zyliss 2-1 Baster and Infuser includes a cleaning brush which fits the tube perfectly for thorough cleaning.
Focusing on functionality, durability, design, cleanliness and safety, Zyliss has relied upon a heritage of excellence that began in Switzerland over 60 years ago. Building on this time-held tradition, the company has advanced to produce and distribute kitchen equipment that is world-renowned. Zyliss has pioneered the design of more than 200 kitchen essentials, with quality and engineering that cannot be duplicated.
The Zyliss Guarantee ensures that all products remain free from defects in material and workmanship for 5 years on manual appliances.
PRODUCT DETAILS
Care Instructions: Dishwasher Safe
Warranty: 5 Years
Dimensions (W x H x L): 2.76 x 12.99 x 2.76 in.
Weight: 0.26 lbs.
Includes two interchangeable tips for basting and infusing
Heat resistant angled tip easily extracts juices
Stainless steel infuser is perfect for injecting marinades into meat
Easy to read measurement markings on body
Injector tip screws on to foot - Cleaning brush included
5 Year Zyliss Guarantee - Dishwasher Safe, Hand Wash Recommended