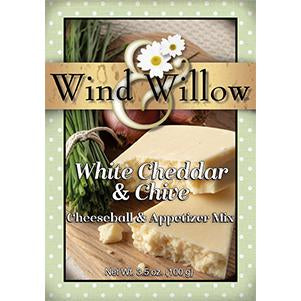 Wind and Willow White Cheddar & Chive Cheeseball & Appetizer Mix
Regular price $7 Unit price / per
White Cheddar & Chive is delicious and versatile; a perfect centerpiece for any spring gathering.  Hearty enough for football game faire.  It also makes a great filling for finger sandwiches for garden parties or afternoon tea!
Additions:
8 oz. cream cheese
4 Tbsp Butter (optional)
Directions:
Combine mix with cream cheese and butter (optional). Serve on toasted baguette sliced and sprinkle on topping or make into a ball and sprinkle the topping all over the cheeseball.