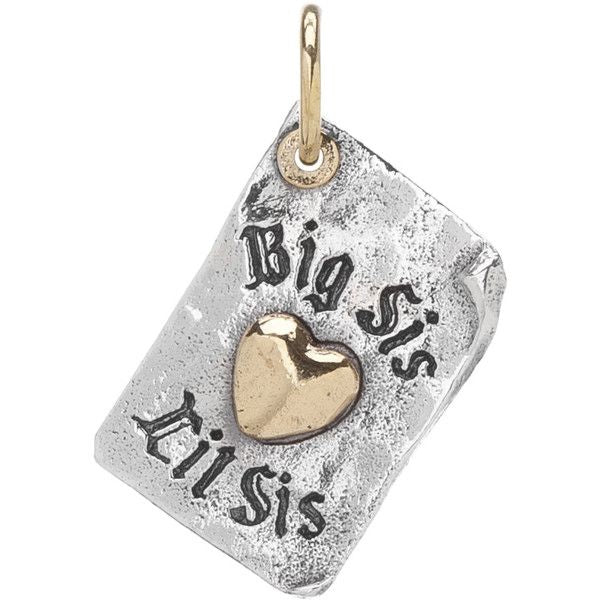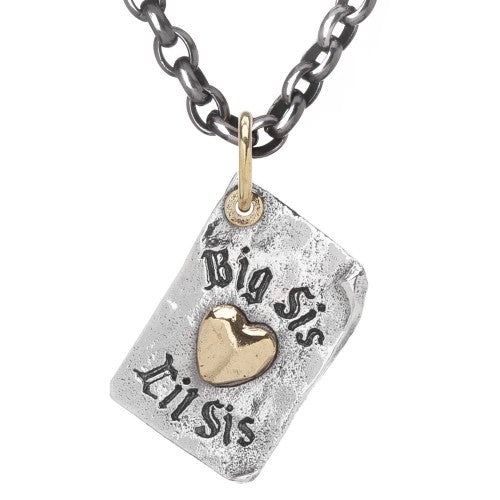 Waxing Poetic Sorority Charm - "Big Sis Lil Sis"
Regular price $53 Unit price / per
Sisters of another sort - we celebrate you ( and we'll help keep your secrets)…

7/8 inch Sterling Silver Charm
Celebrate one of the strongest bonds you're ever lucky enough to have.
True and entirely portable proof that you belong to a sisterhood greater than yourself.
Celebrate sisterhood with this memorable pendant. The Big Sis, Lil Sis charm is the perfect gift for sisters. Crafted from sterling silver and brass, it looks great by itself or alongside a tiny light charm on a baby ball chain.