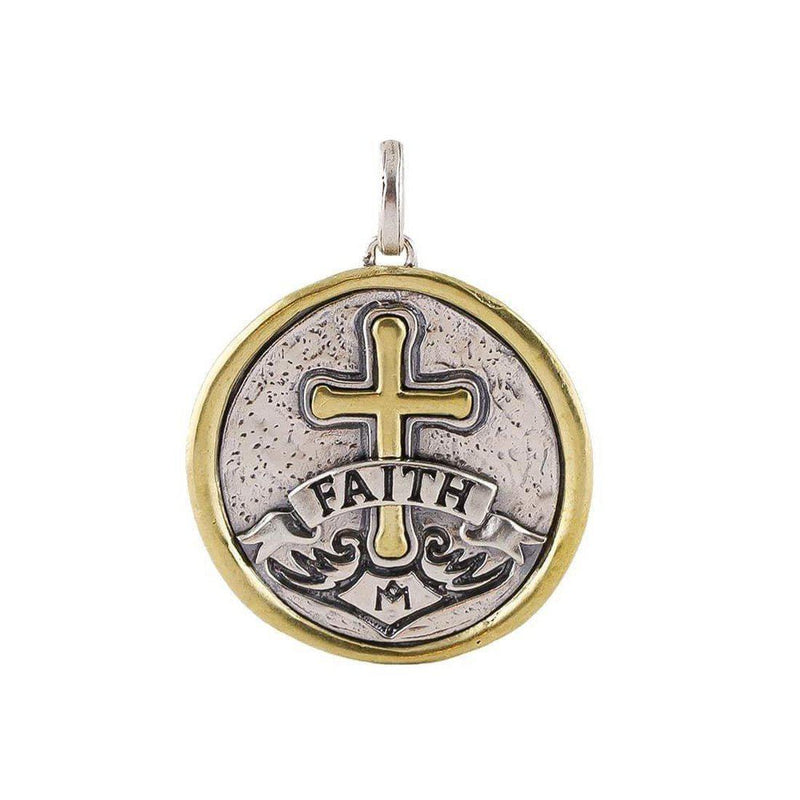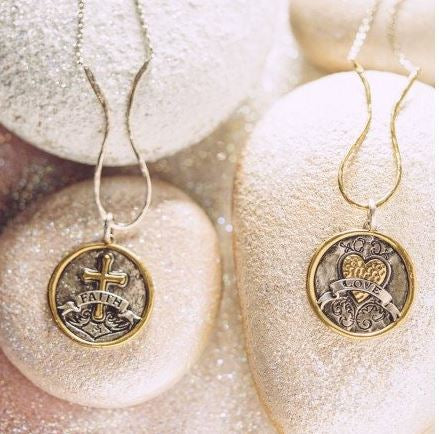 Waxing Poetic Revolution Medallion Faith Pendant
Regular price $110 now $98 Unit price / per
Revolution Love Medallion Custom Collection by Waxing Poetic

For those who trust Faith... Bold, beautiful and bright. Revolution Medallions are designed for those whose faith lights them up, for those whom love isn 't just a word, but a mandate, a code of being. These sterling silver pendants celebrate two of our greatest gifts —the capacity to believe in something bigger and the capacity to love and be changed by it.

Sterling Silver & Brass
1-9/25"
Sterling Silver
Brass
Size 1-9/25 inches