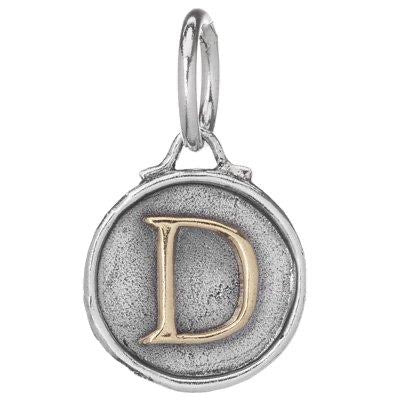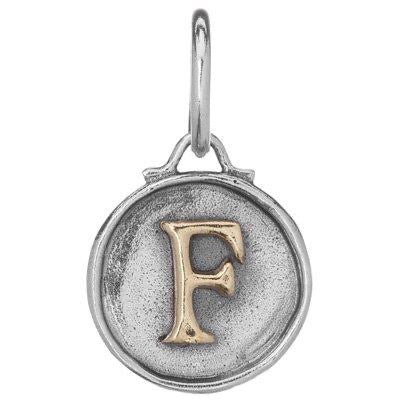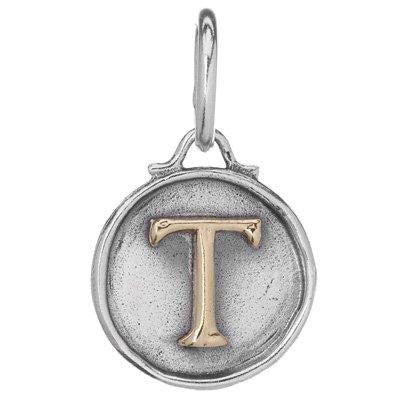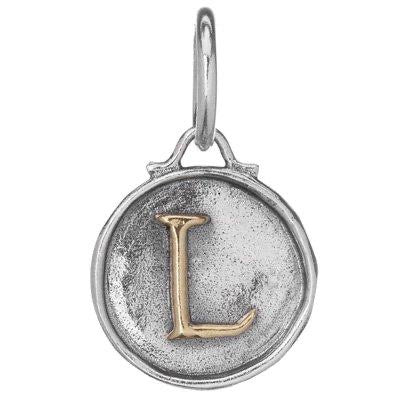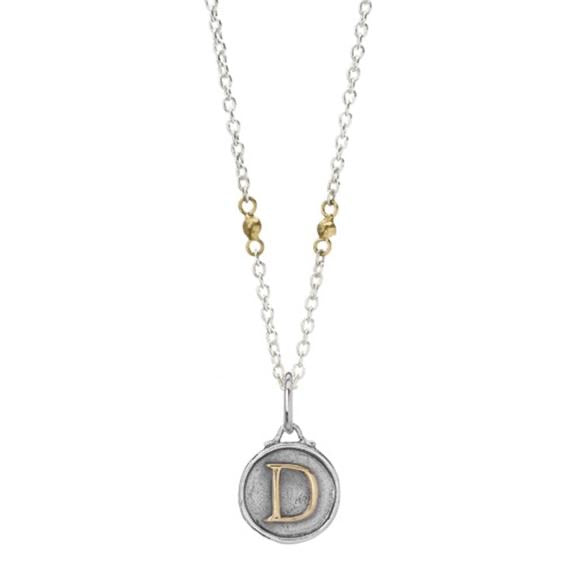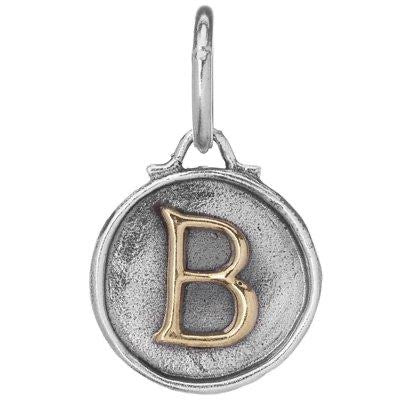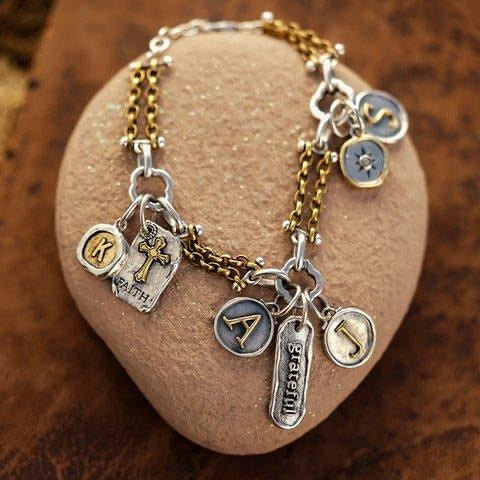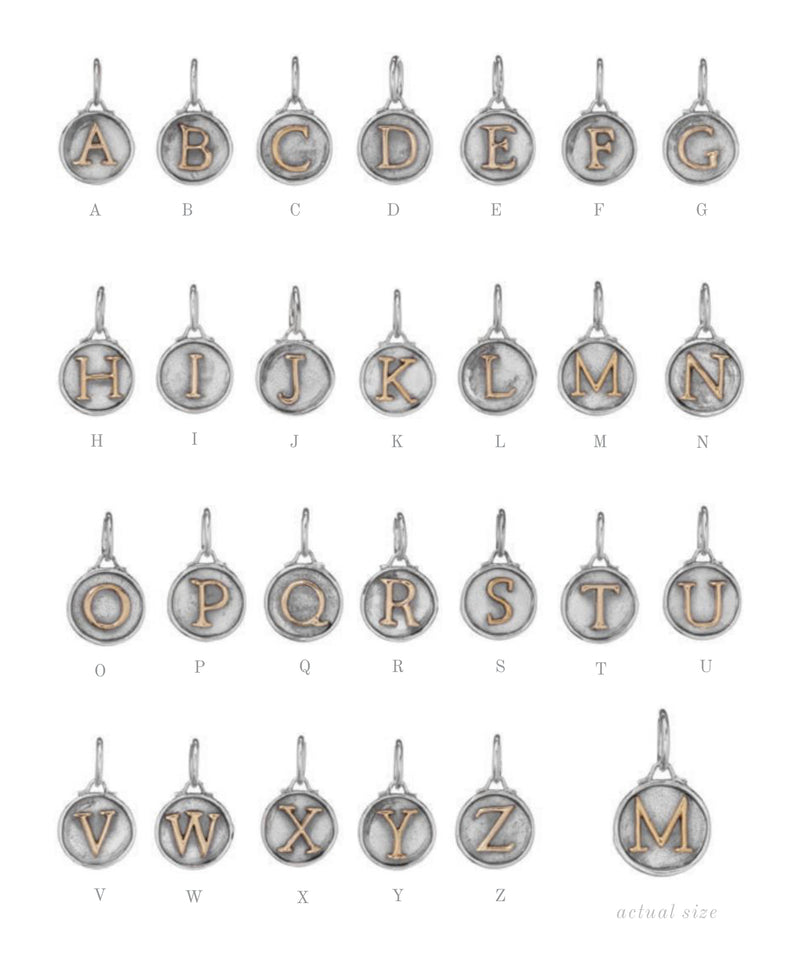 Waxing Poetic Chancery Insignia - Initial Charms
Regular price $44 Unit price / per
Simple and strong, the body of this sterling silver seal has a contemporary impression with a thin waxy rolled edge, highlighting a grounded serif style brass initial.
Charm is 1/2 inch in diameter. Sterling Silver and brass.
Whether it's a gift for a family member or a beloved friend, a Waxing Poetic insignia charm is a delightful way to let a person know that they're special. While we're often taught to care for other people, self-love is just as vital. Our beautifully designed sterling silver and brass initial charms are smart and sophisticated, whether you choose a more understated design or something more ornate and decorative.