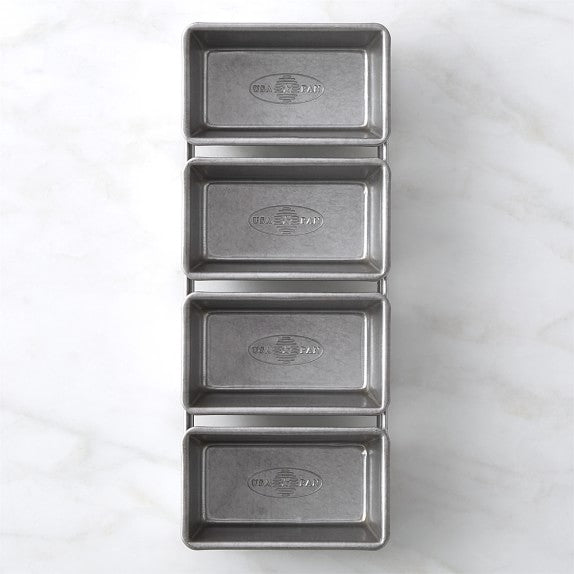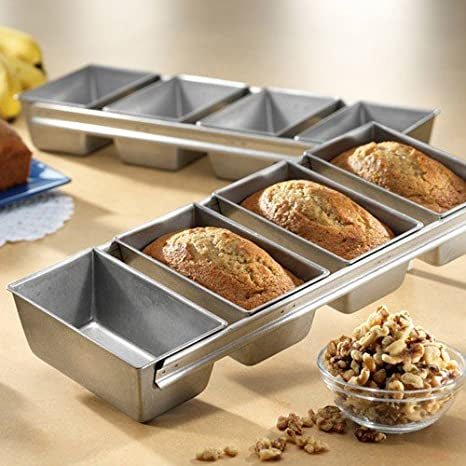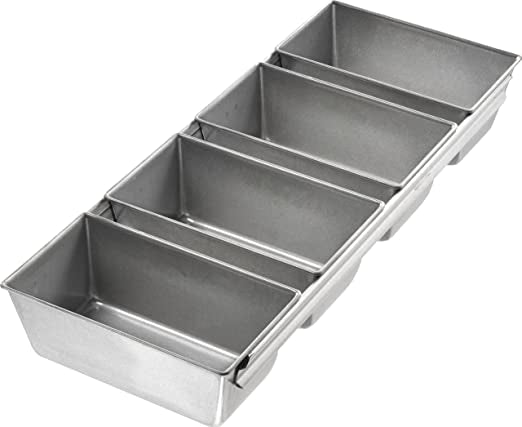 USA PAN® Strapped Set of 4 Mini Loaf Pan
Regular price $33 Unit price / per
The USA PAN® Strapped Set of 4 Mini Loaf Pan has individual pans that provide home bakers with an easy way to bake delicious mini cakes or mini-yeast breads. The set of 4 mini loaf pans comes strapped together, removing the need to handle each individual pan separately.
Perfect for saving on oven and counter space, bake four perfectly-sized loaves of your favorite types of bread from apple, banana, and pear all the way to zucchini bread. Simply slide the single pan into the oven, remove with one oven mitt when finished, and enjoy! USA PAN®'s professional grade bakeware helps everyday home bakers produce professional grade baked goods.
Strong and durable pans that are versatile for any recipe
Easy clean up with our non-stick coating: FDA approved for safe contact with food
Limited Lifetime Warranty for the life of your use
Same rust proof design used in professional bakeries
Pan made in USA from globally sourced materials
Do not exceed 450°F (230°C). Our bakeware conducts heat efficiently, which may require you to reduce the time and temperature as necessary. Hand wash bakeware in warm water with mild dishwashing soap using a sponge, rinse and dry thoroughly. Do not place in dishwasher. Follow recipe instructions, greasing and flouring as directed. Cooking spray is not recommended. Use only silicone, nylon or wooden utensils. Do not use sharp metal utensils.