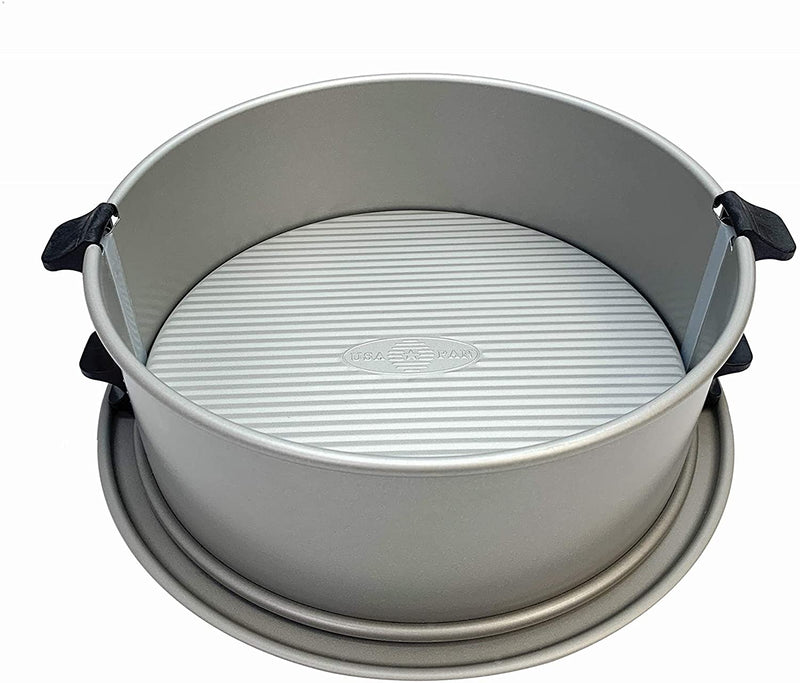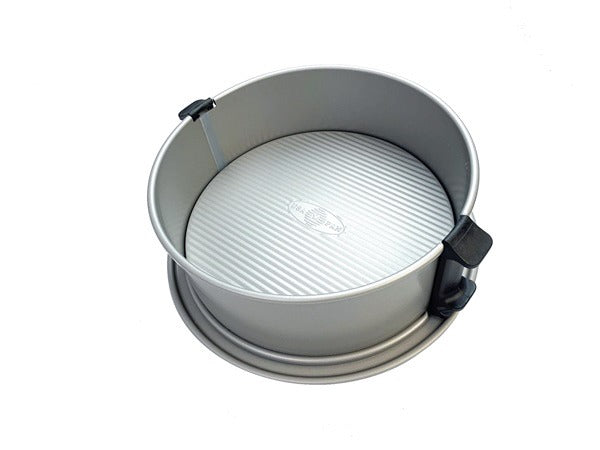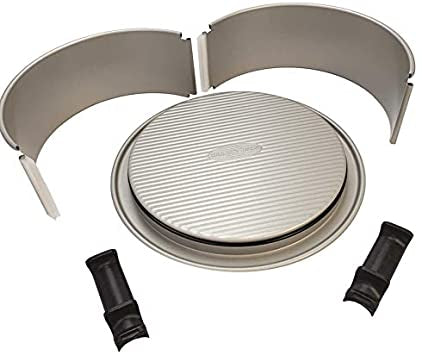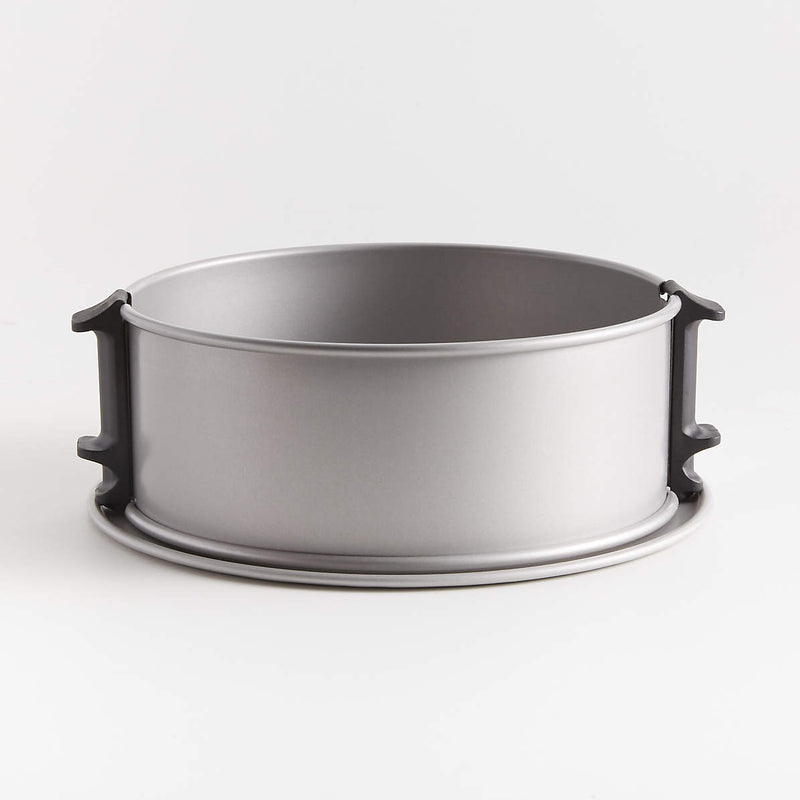 USA PAN® 9" Leakproof Springform Pan
Regular price $42 Unit price / per
The USA PAN® leakproof Springform Pan provides home bakers with an easy way to make delicious cheesecakes, streusel coffee cakes, and other mousse cakes that require a delicate touch when baking! More than just a pan to make the perfect homemade New York cheesecake, the USA PAN® leakproof Springform Pan is versatile bakeware that has a clear, non-stick coating and removable sides that clamp around the base. Enjoy quick and easy release of your delicate creation without the messy clean-up.
Specially engineered for a leakproof baking
Strong and durable pans that are versatile for any recipe
Easy clean up with a non-stick coating
Limited Lifetime Warranty for the life of your use
Same rust proof design used in professional bakeries
Unique, ridged texture, for added pan strength
Pan made in USA from globally sourced materials
Features of USA Bakeware include:
Each pan is constructed of aluminized steel.
The metal thickness is selected to allow even heat distribution and maximum service life.
Steel wires in the rim of most pans provide additional strength and resist warping.
Each pan is coated with AMERICOAT Plus, a proprietary silicone coating that nearly all North American bakers prefer over dark non-stick coating. It is a clear, non-stick, environmentally friendly coating that is specifically formulated for superior baking and does not contain any PTFE's or PFOA's.
USA Pans have a corrugated, or fluted, design which maximizes pan strength and prevents warping or denting and minimizes surface contact with the baked goods which gives you a more evenly baked product that is easily released.
Do not exceed 450°F (230°C). Our bakeware conducts heat efficiently, which may require you to reduce the time and temperature as necessary. Hand wash bakeware in warm water with mild dishwashing soap using a sponge, rinse and dry thoroughly. Do not place in dishwasher. Follow recipe instructions, greasing and flouring as directed. Cooking spray is not recommended. Use only silicone, nylon or wooden utensils. Do not use sharp metal utensils.