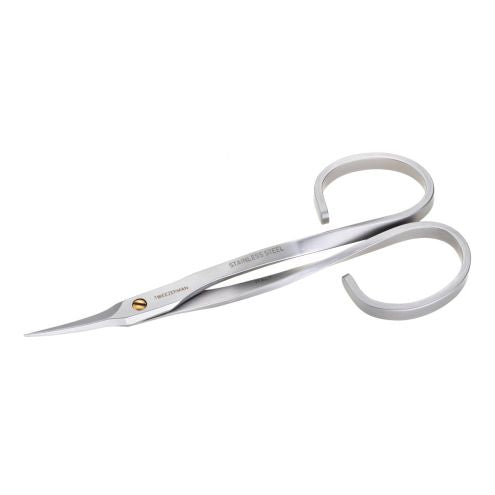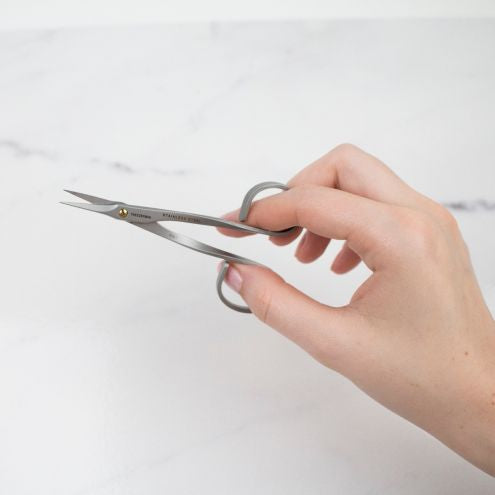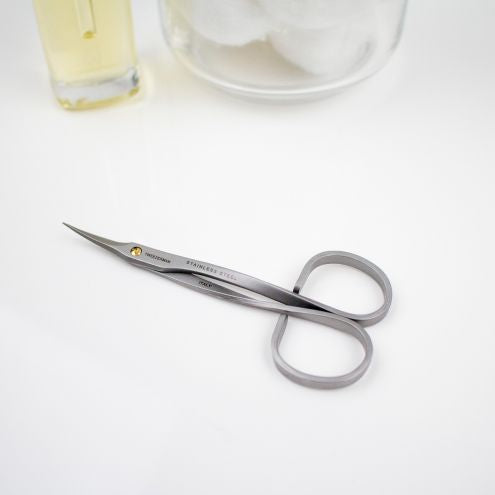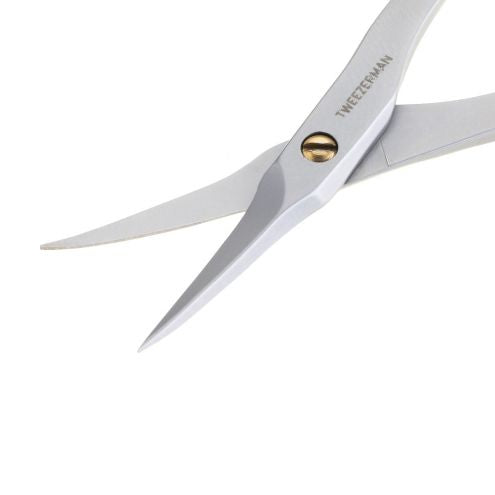 Tweezerman Stainless Steel Cuticle Scissors
Regular price $22 Unit price / per
Expertly crafted for a professional quality manicure at home. Stainless Steel Cuticle Scissors offer sharp pointed tips to accurately trim hangnails and cuticles.
KEY BENEFITS
Specially designed, these scissors have ergonomic handles for comfort and control 
Precision pointed tips cut cuticles with ease
Stainless steel body is durable, long-lasting and easy to clean
TOOL CARE
Clean blades after each use. Wipe clean with alcohol wipe. If the scissors stick, put a drop of oil in the joint and work back and forth to loosen.



TOOL TIPS
Start by pushing back the cuticle, then use the stainless steel cuticle scissors to trim excess, dead skin. 
When trimming cuticles or cutting hangnails, never cut live skin. Use caution as points are very sharp.