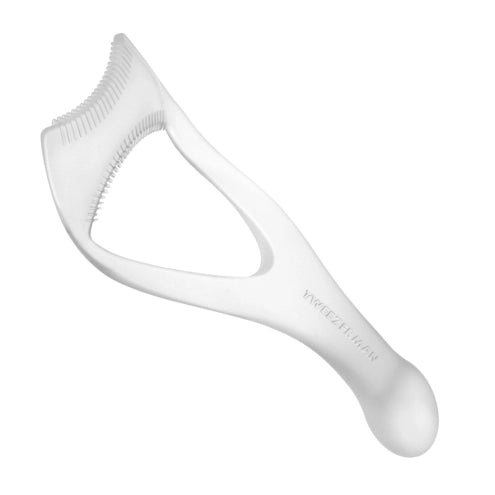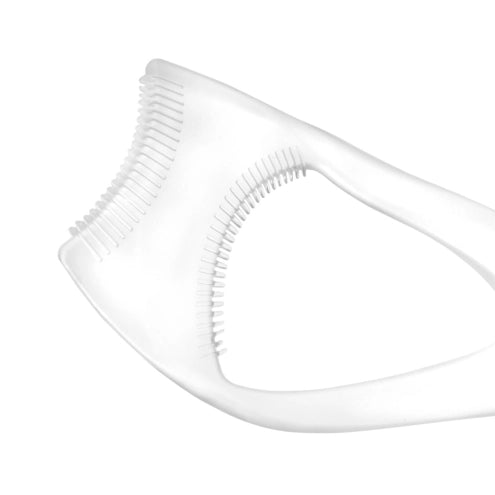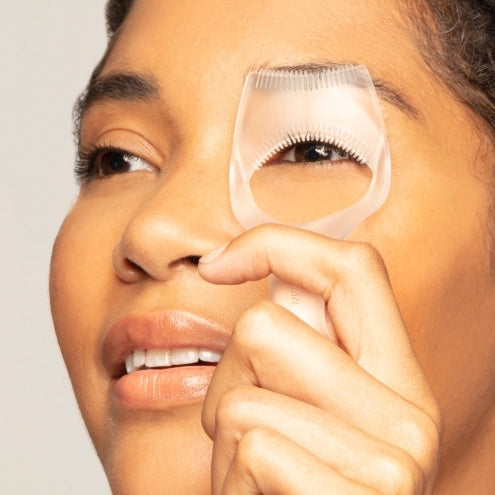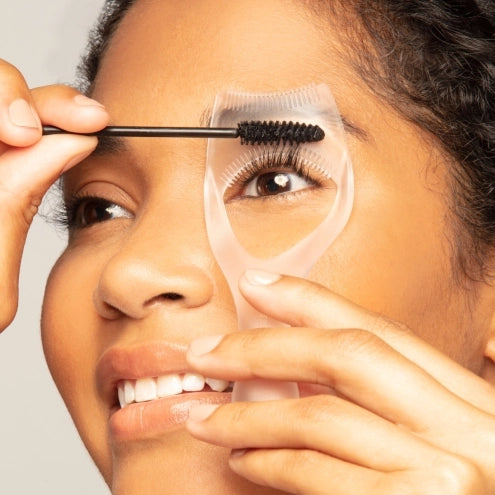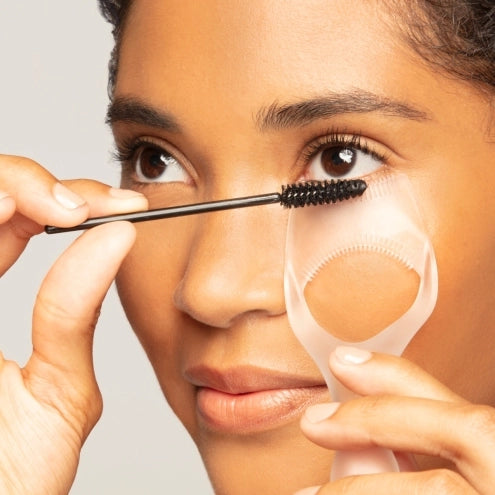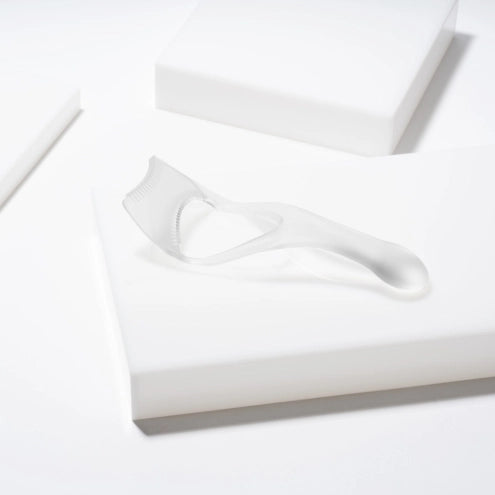 Tweezerman Lash Guard & Comb
Regular price $13 Unit price / per
The Lash Guard & Comb enhances lash definition and mascara application. Precisely guides mascara application to prevent smudges and removes excess mascara for defined, separated, clump-free lashes.
KEY BENEFITS
Lash guide perfectly lays against top and bottom lash lines to protect against smudges during mascara application
Designed with built-in comb to safely remove excess mascara, separating lashes for flawless definition
Ergonomic handle designed for maximum comfort and control
Transparent body design for increased visibility during use
TOOL CARE
Wipe clean with makeup remover or alcohol in between uses.


TOOL TIPS
Position your eye aligned with the tool opening. Apply mascara to top lashes by holding the top edge of the opening against the top eye lid and lash line. Position the bottom edge of opening aligned against lower lash line to apply mascara to lower lashes
Apply mascara starting at base of lashes near guide edge and moving upward and out to end of lashes
Using the comb edges on the top of the tool, glide the comb teeth through lashes while mascara is still wet to remove excess mascara
Wipe clean to remove any excess mascara on guide