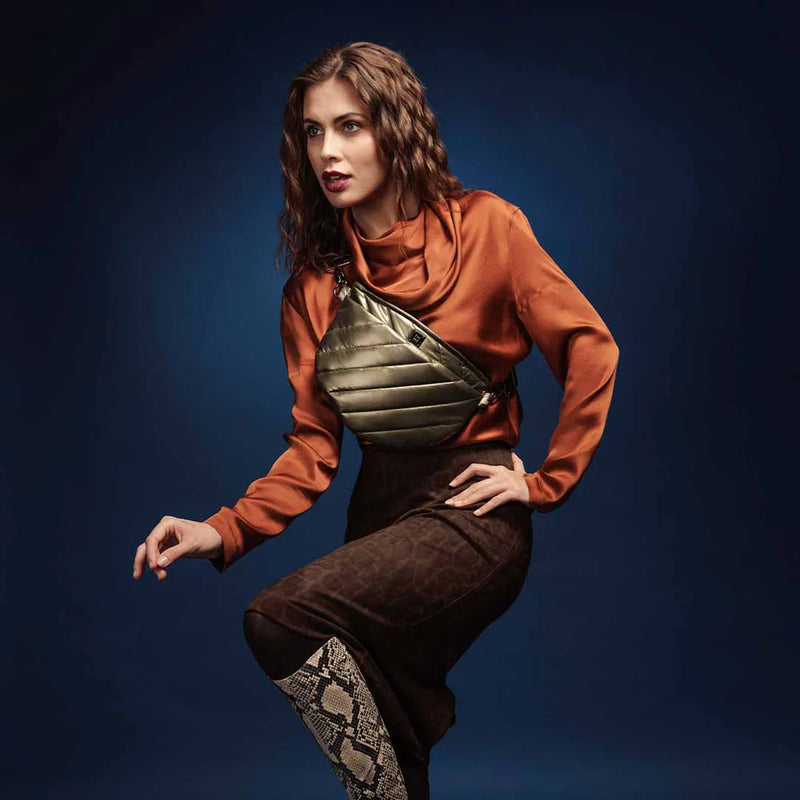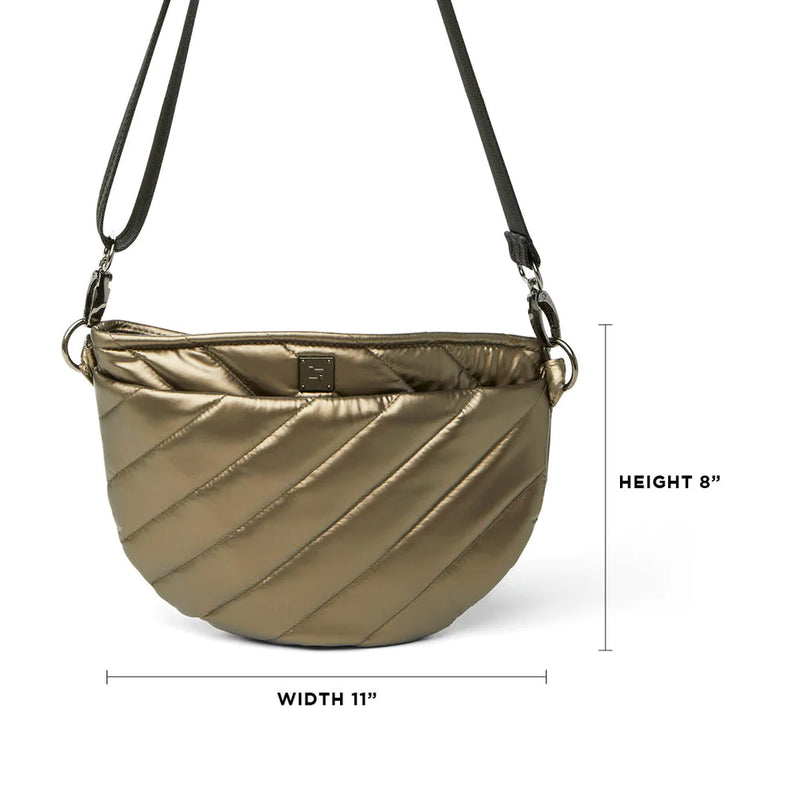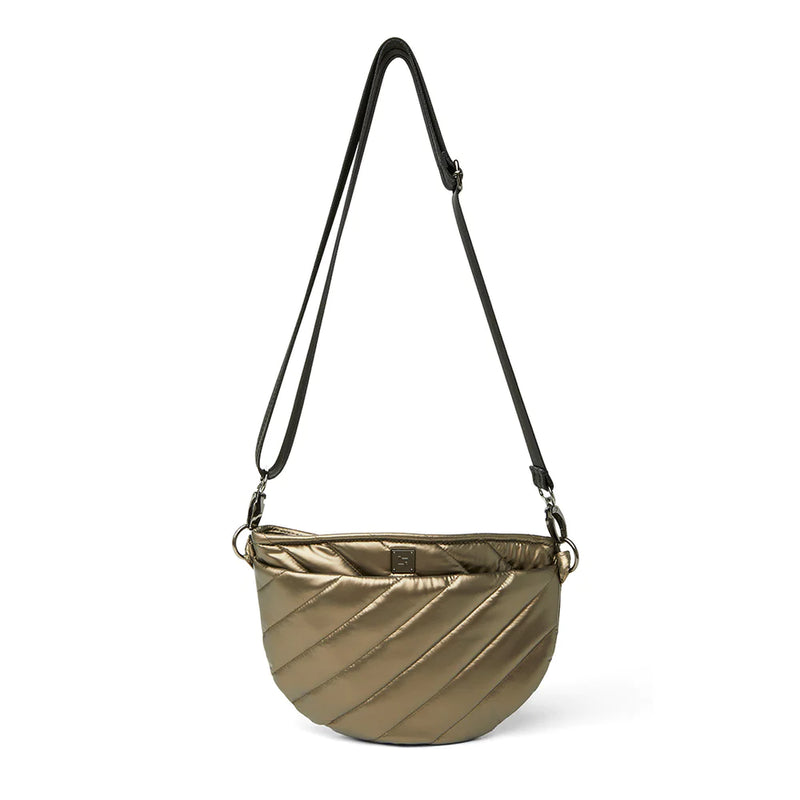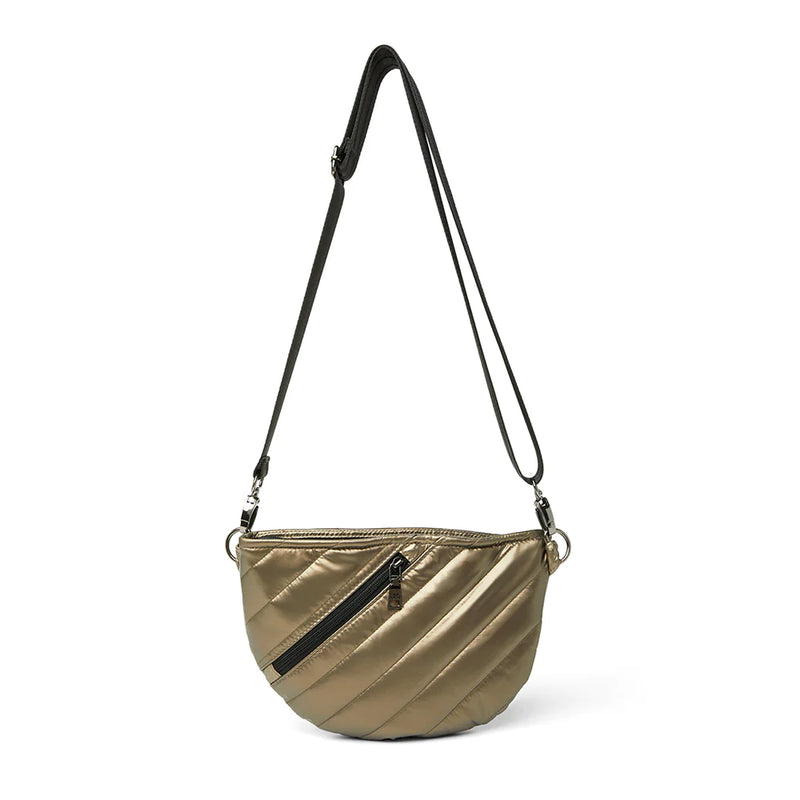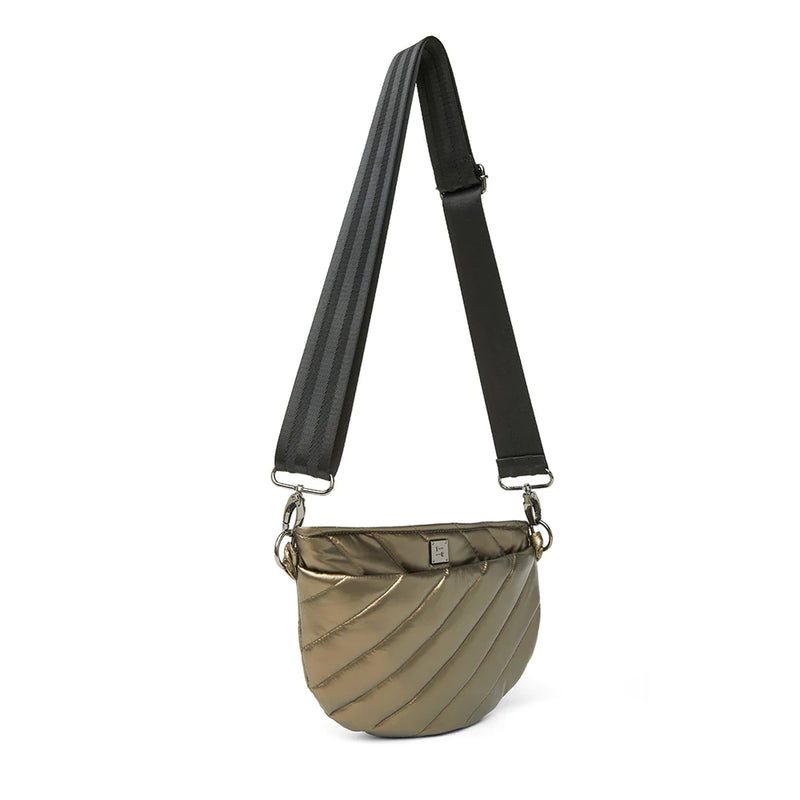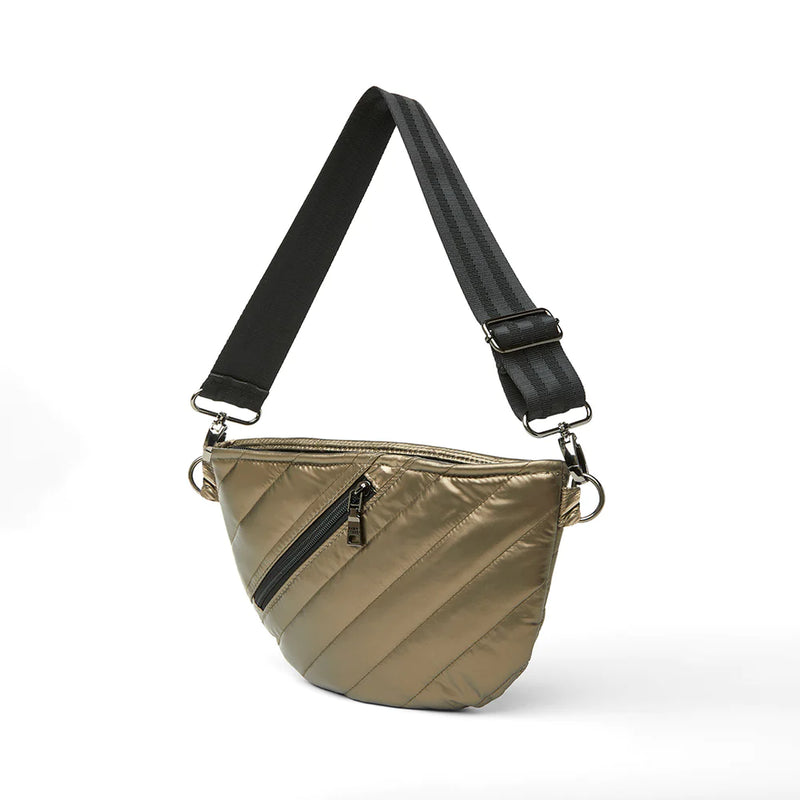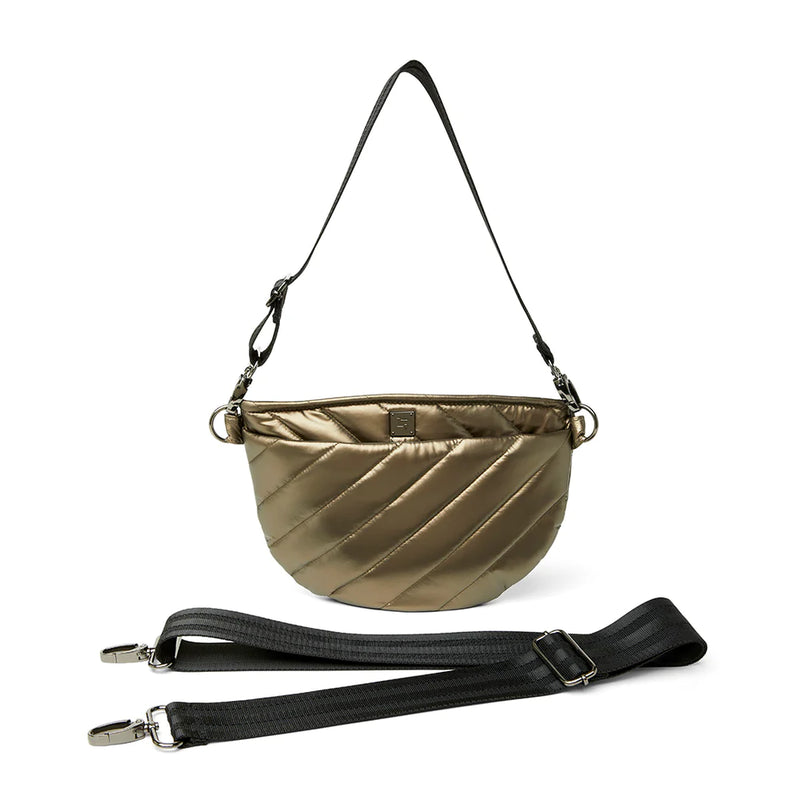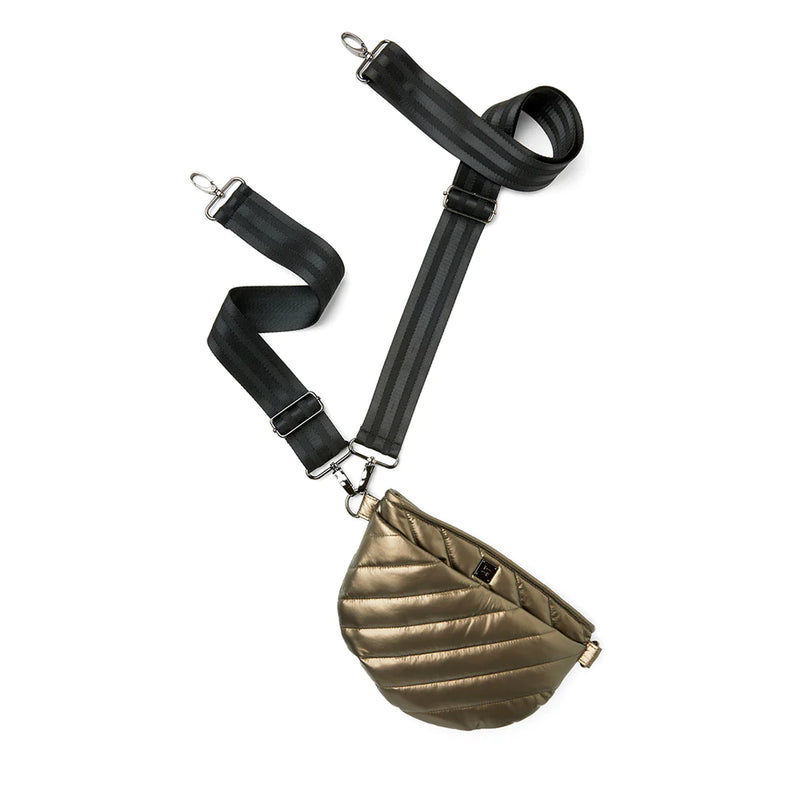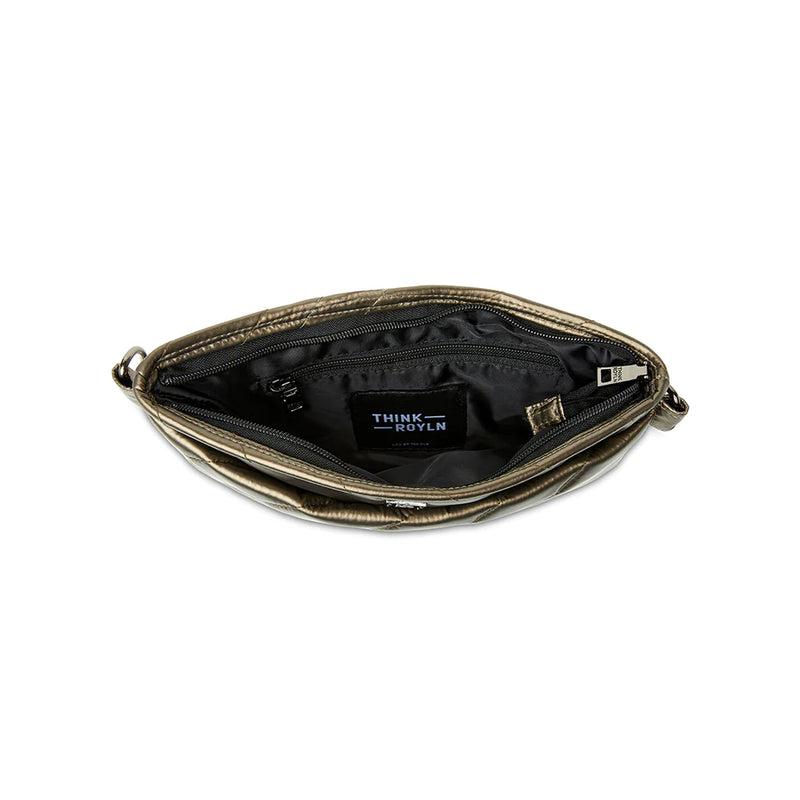 THINK ROYLN FREEBIRD - Pearl Pyrite
Regular price $118 Unit price / per
We are beyond obsessed with this semi-circle slim convertible waist/crossbody bag!!! For everyday and all-day this is the bag you need for daytime, evening, traveling and beyond.  Note the details: shape, diagonal quilting, slip pocket and the edgeness of a zipper on the angle.  Wear this beauty your way with 2 strap options, from waist and hip bag to a crossbody at any length..or take all the straps off for the perfect clutch.  Catch your Freebird now and fly into style...
Bag exterior: 100% polyester
Bag interior: 100% polyester
Lightweight quilted polyfill
Top zipper closure with gusset
Outside pockets include: front slip pocket, back zipper pocket on the angle
Inside pockets include: back zipper pocket
2 Adjustable and detachable crossbody straps


Height: 8"
Width: 11"


2 Adjustable and detachable crossbody straps for multiple styling options:

Long crossbody strap
At the shortest length measures:

30.75" with clips
27" without clips

At the longest length measures:
54.75" with clips
51" without clips

Short crossbody strap
At the shortest length measures:
15.5" with clips
" 11.75" without clips

At the longest length measures:
25.5" with clips
22" without clips