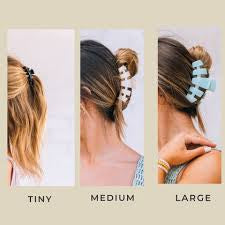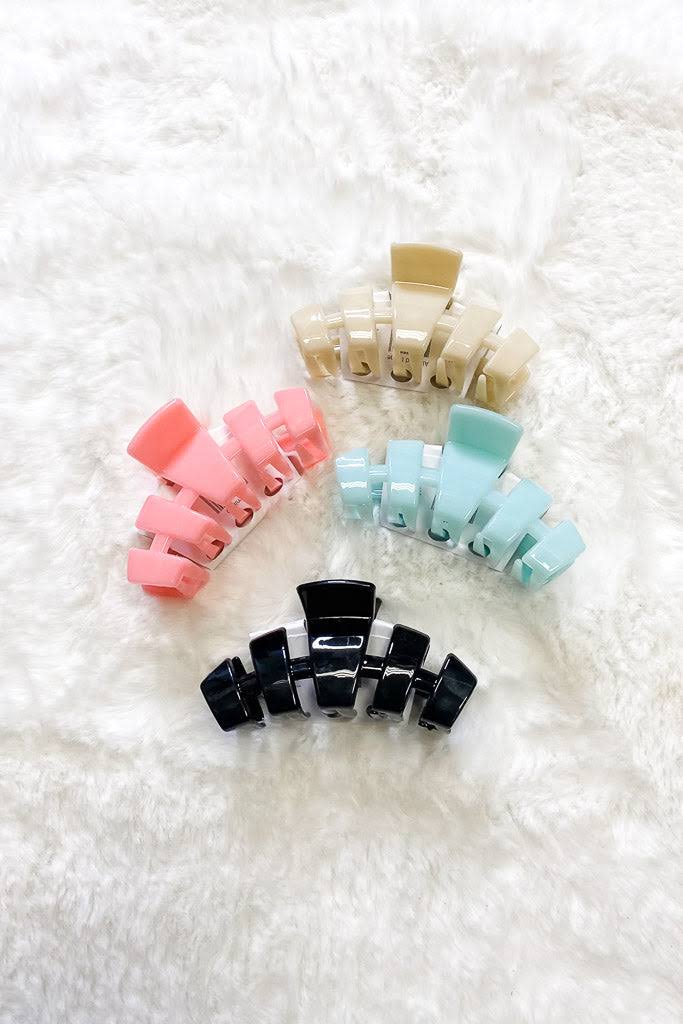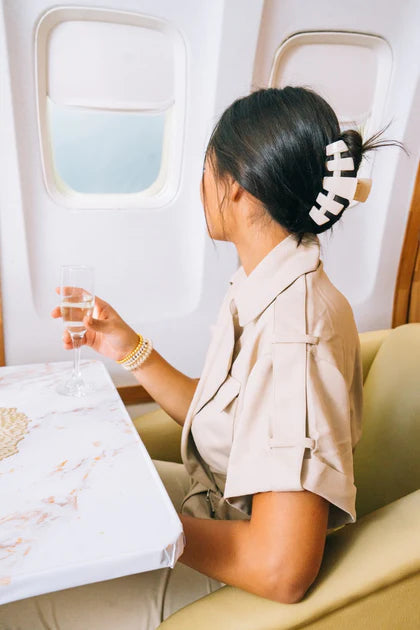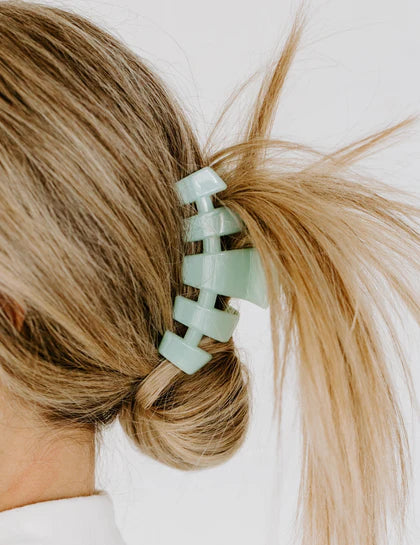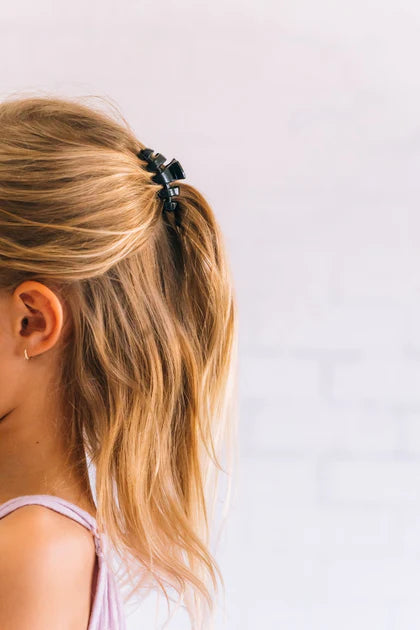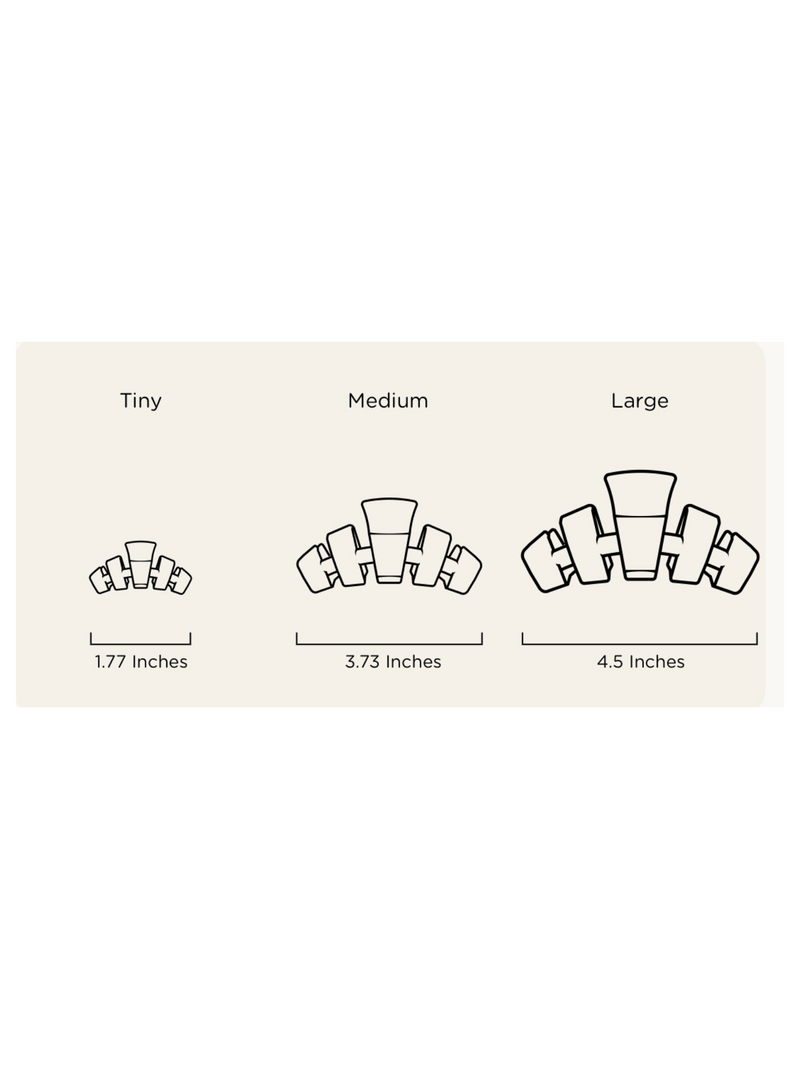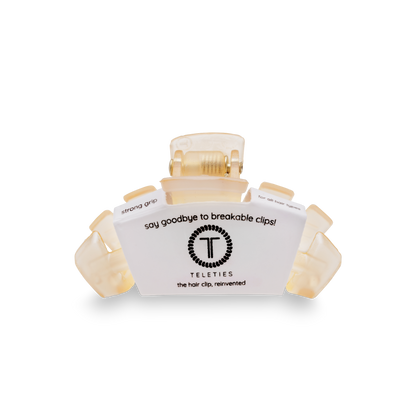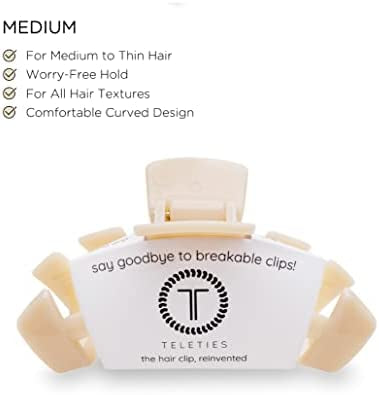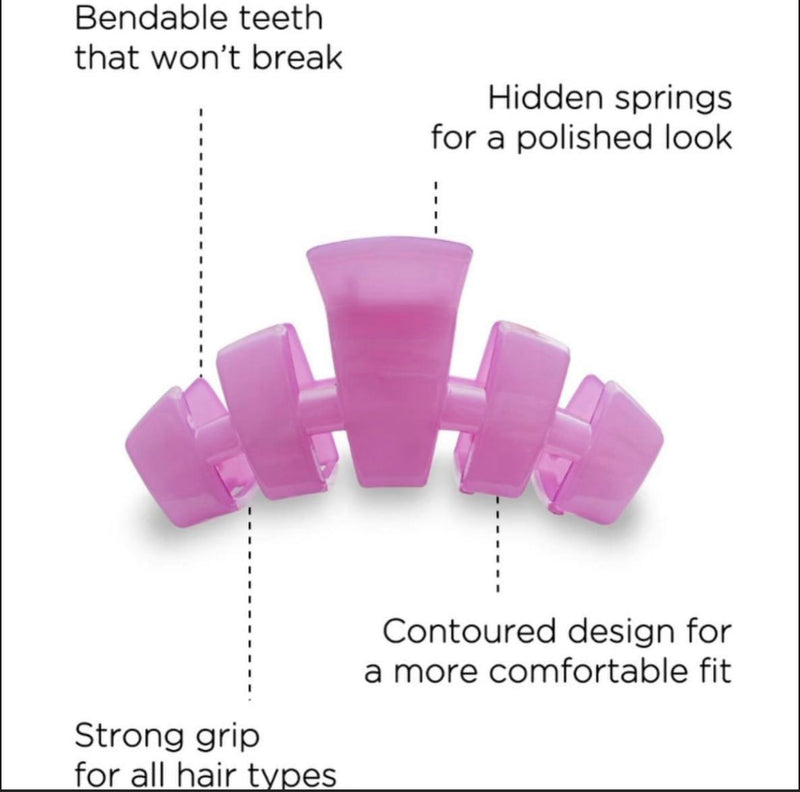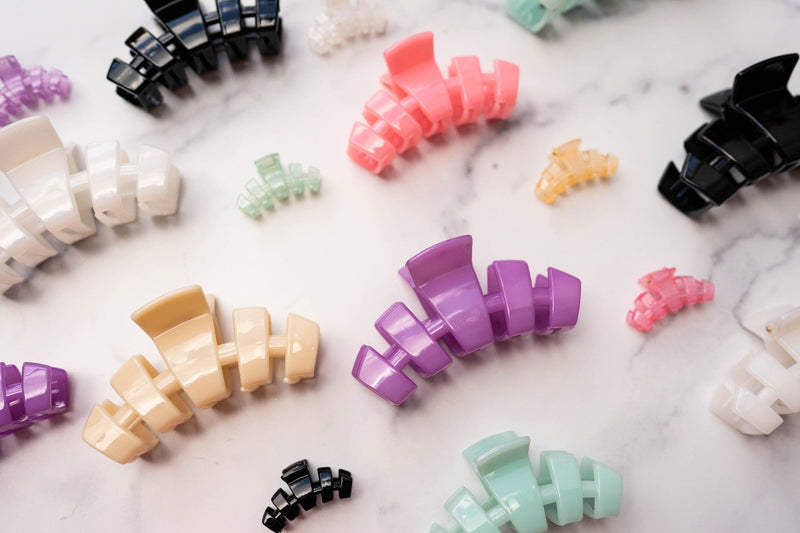 TELETIES - Almond Beige Hair Clip - Assorted Sizes
Regular price $8.99 Unit price / per
Say goodbye to breakable clips! We have perfected the hair tie and now have re-invented the clip. Each hair clip has bendable teeth that take back to shape, they work on all hair types and have a strong hold. Hold your hair and enhance your style with the new TELETIES Clip! 
Ready for a hair clip that is comfy to wear, doesn't slip, snag or snap, and is perfect for all hair types?  Then TELETIES hair clips are for you!
Each hair clip is made from a bendable and custom formulated nylon material safe for all hair types, and kids to adults. The colors and patterns are stylish and because they're TELETIES, you know these hair clips are built to last without snapping or breaking on thick or long hair.
And selecting the best hair clip for your hair is easy. 
If you have thin or short hair, or simply want to style a braid, go with the small hair clips. Have medium length or thick hair, claw clips in the medium size are right for you. And if you have thick, long and wavy hair, the large hair clips are about to become your new favorite hair accessories.
Large clips are great for thick hair. 
The large clip is 4.5 inches long.
Medium clips are great for thick to medium thickness of hair. 
The medium clip is 3.73 inches long.
Tiny clips are great for little kids, super thin hair, and half-up hairstyles. 
The tiny clip is 1.77 inches long.