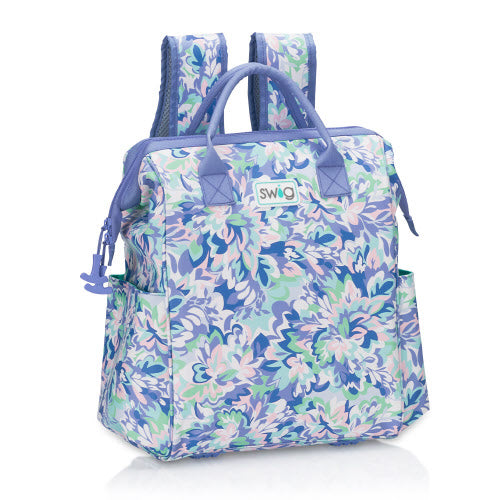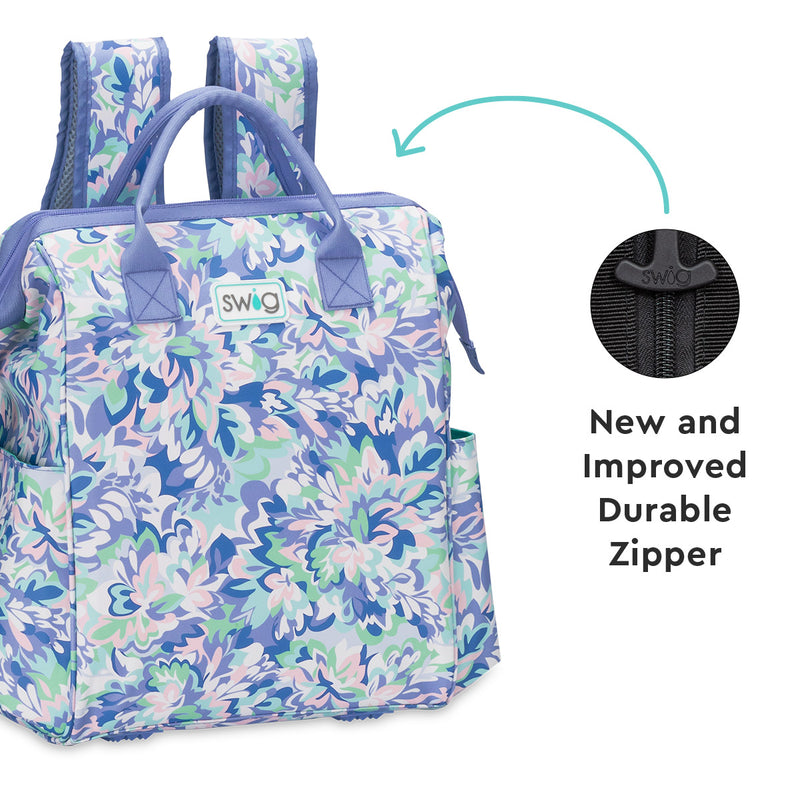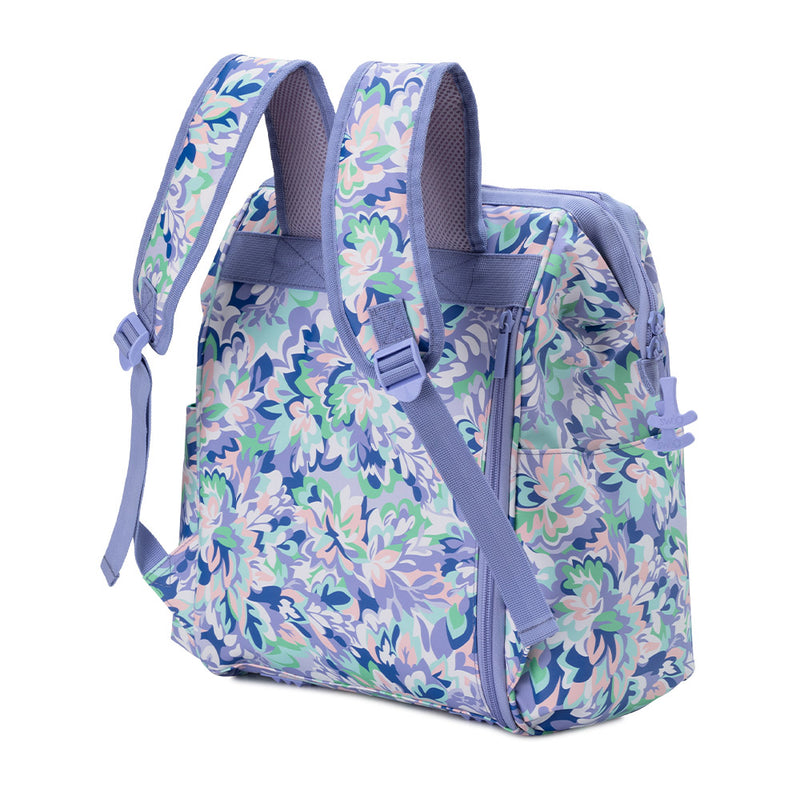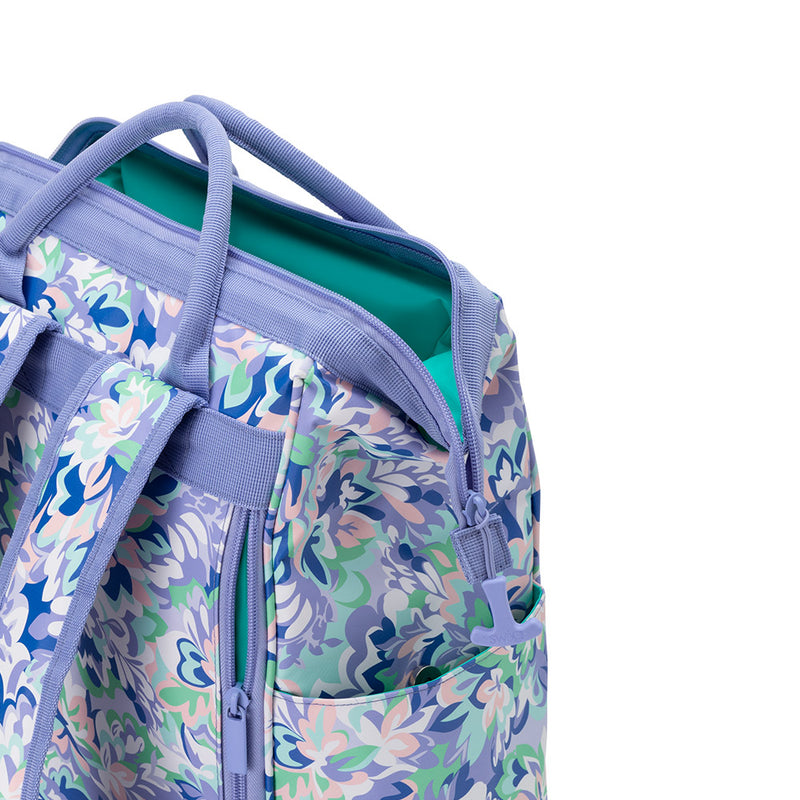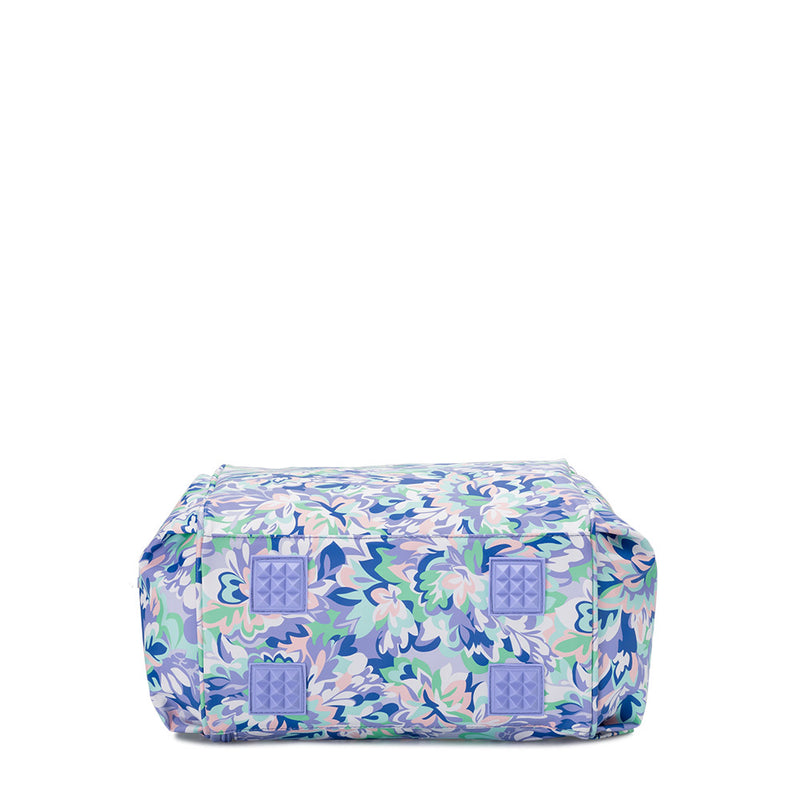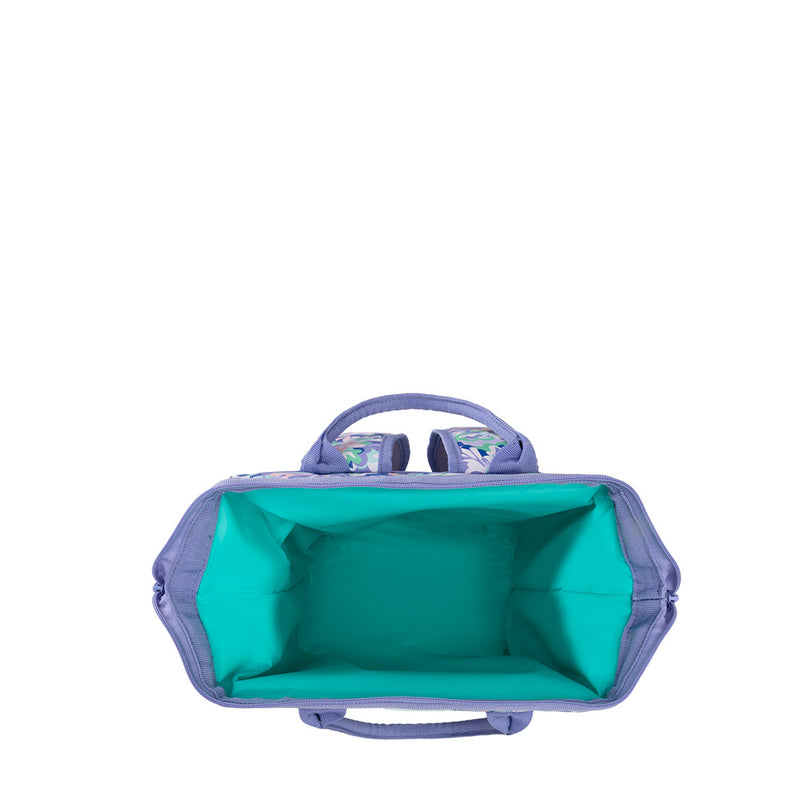 Swig Life Morning Glory Packi Backpack Cooler
Regular price $125 now $100 Unit price / per
Keep cooler and carry on! 🧊 Enjoy a bouquet of soft lavender, mint, and blush tones.
The Packi Backpack Cooler can be thrown over a shoulder to bring the party wherever. Bonus: two Swigs can fit into the side pockets!

Throw Swig Life's Packi Backpack Cooler over your shoulder to keep you moving! Just add ice to keep 4 gallons (16 liters) of your favorite drinks and snacks cold for hours. The unique, wireframe, zip-top construction allows the cooler to remain fully opened while being filled and used. It features two, Swig-sized side pockets with magnetic snaps, as well as a secure, waterproof zipper pocket that is perfect for storing your phone, keys, and other valuables. The extra-thick, closed-cell foam lining provides two times the insulation capability, without extra weight or bulk. Best of all, the colorfully durable exterior fabric easily wipes clean and is waterproof.
Swig Life's Tri Cool technology features triple-layer construction for maximum insulation:
Extra-thick closed-cell foam insulation provides twice the temperature retention of other foam liners and the base is constructed with an additional layer of insulation where cold is most likely to escape
Heavy-duty, yet lightweight, exterior PVC-coated polyester shell provides a superior temperature barrier that is waterproof, wipes clean, and is puncture-resistant
AquaSeal heat welded seams ensure a leakproof lining*, while the BPA-free food safe lining allows for worry-free use and is easy to wipe clean
New and improved zipper! More durable, and now with dual zipper pulls for easier opening and closing
Lightweight and condensation-free
Wireframe design opens fully to allow for wide access
Top handles are great for grab & go lifting, 4" drop
Adjustable padded shoulder straps for comfort
Magnetic closures on easy-access side pockets, which comfortably fit Swig Life 20oz Bottles
Secure back zippered pocket is perfect for storing valuables
Magnetic closures on easy-access side pockets, which comfortably fit Swig Life 20oz Bottles
Reinforced nylon webbing straps and sturdy polypropylene hardware
*This item does not feature a waterproof zipper. It may leak liquid contents when turned over, only the lining is considered leakproof.
Dimensions:
11.5" W x 6.5" D x 15.5" H
Weighs 1.8lbs when empty
Capacity:
4 gallons (16 liters)
Holds 16-24 bottles and cans plus ice
Holds 4-6 wine bottles plus ice
Interior height is wine bottle friendly


Wipe surface spills and clean the interior using a damp sponge. Do not use detergents or cleaning solutions containing bleach. Sharp objects may damage the liner. Hang to dry.
When using your Packi:
To maintain optimal temperature, put ice in last and do not drain the water when the ice melts
Performs best with zipper closed and stored out of the sun
Pre-chill food and drinks before you pack