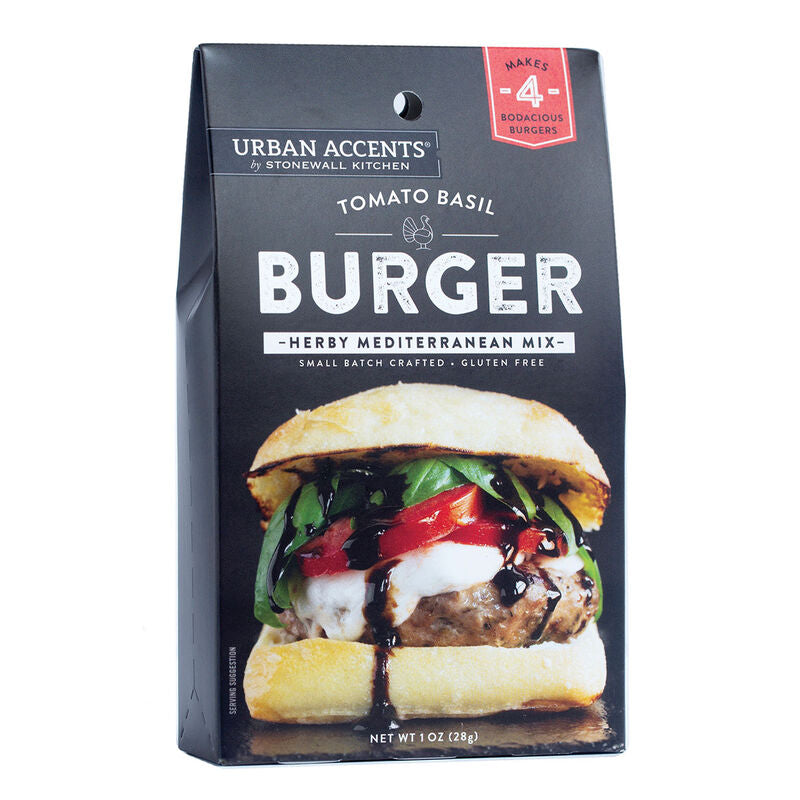 Stonewall Kitchen - Urban Accents Tomato Basil Burger Seasoning Mix
Regular price $6 Unit price / per
Caprese crazy! This herby Mediterranean blend gives your burger a fresh, vibrant flavor with spices like basil, garlic, chili pepper, and citrus! This blend pairs deliciously with ground turkey and topped with basil, mozzarella, and tomatoes.

Details for Tomato Basil Burger Seasoning Mix
Contains- Soy


Nutritional Info for Tomato Basil Burger Seasoning Mix
Ingredients
Salt, Basil, Spices, Garlic, Onion, Orange Peel, Tomato, Chili Pepper, Yeast Extract, Parsley, And Less Than 2% Soybean Oil Added As Processing Aid.
Gluten Status
Non-Gluten Ingredients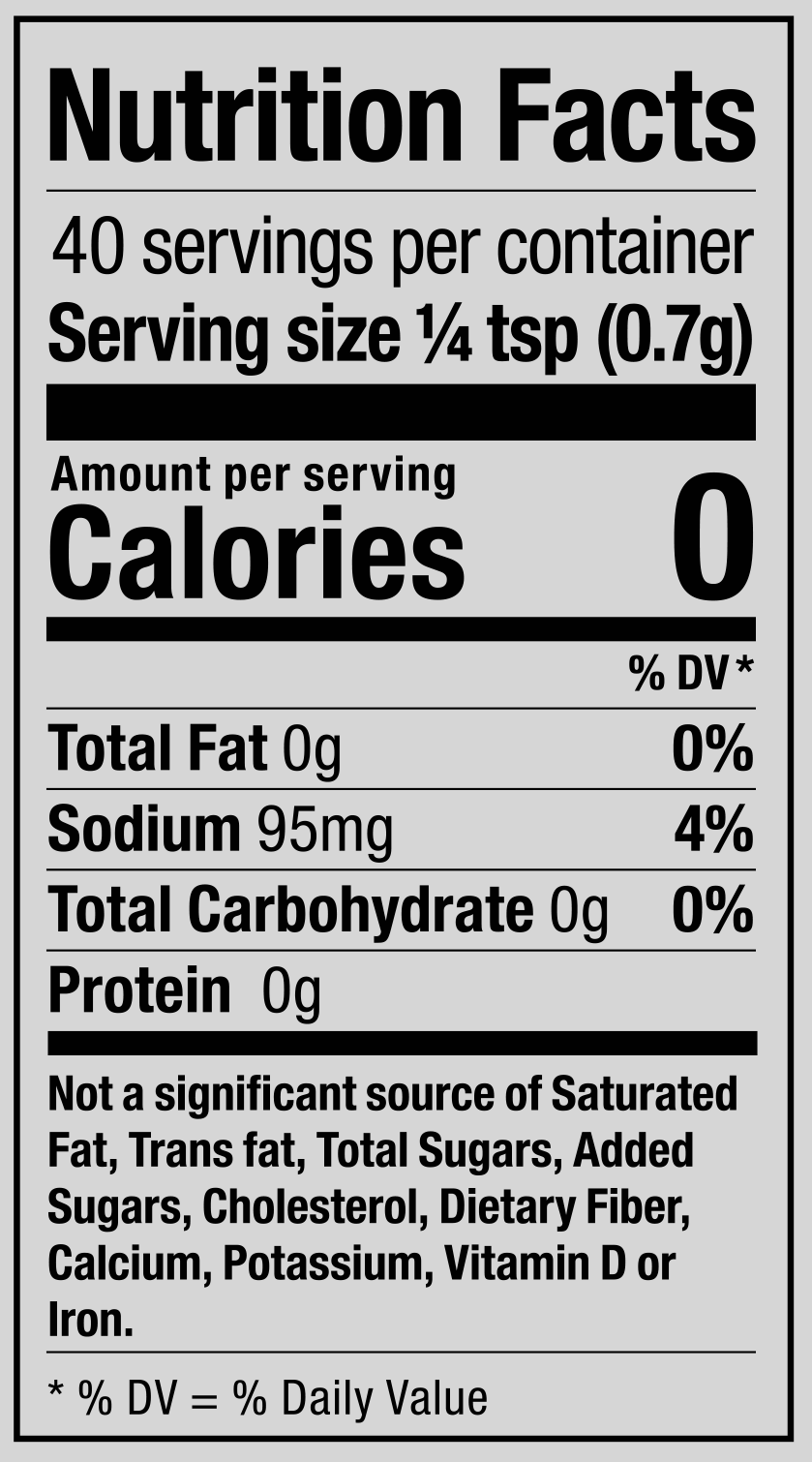 The nutritional information presented above may differ slightly from that seen on purchased products. When discrepancies occur, information on the product label(s) is considered the most accurate.