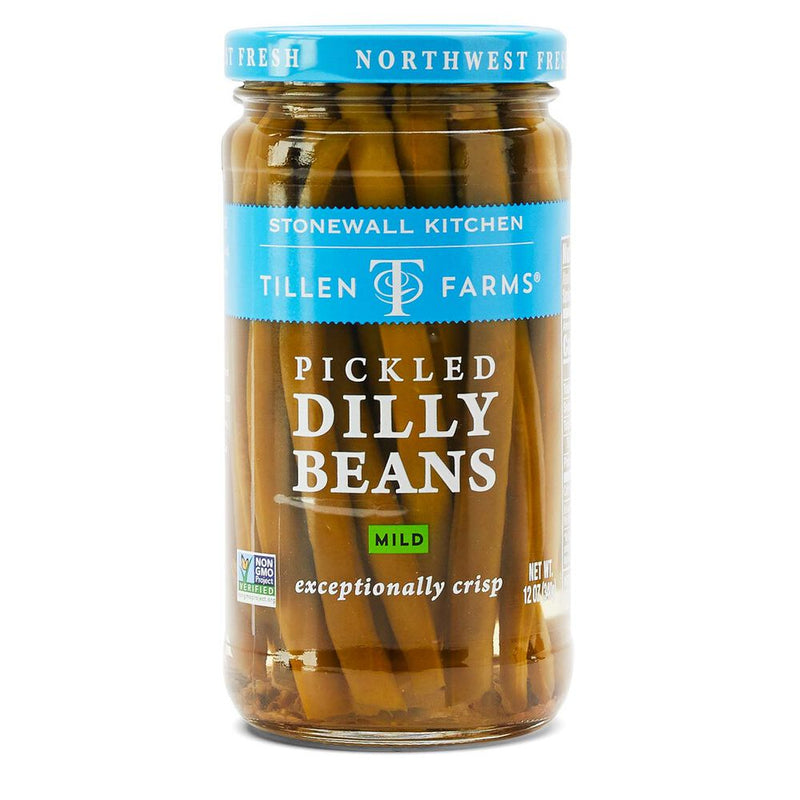 Stonewall Kitchen - Tillen Farms Dilly Beans 12 oz
Regular price $11 Unit price / per
Getting their name from the dill seasoning used in the brine, these pickled green beans are as fun to eat as they are to say. We have high standards for the beans we use, accepting only the straightest to be cleaned, trimmed, blanched and hand-packed in jars. Crunchy and delightfully sour, these beans are perfect for providing a satisfying zing to all kinds of salads.
---
Tillen Farms sets the bar high for how cocktails should taste. From crisp pickled veggies to American-grown cherries to sassy syrups, these garnishes and add-ins celebrate produce that's picked at the peak of ripeness for year-round enjoyment. Perfect for mixing and mingling with your favorite drinks and dishes, these exceptionally delicious products are the start to all sorts of spirited fun!
Non-GMO and free from any artificial preservatives
Contains none of the eight most common allergens
Also try our Spicy Dilly Beans!
Details for Mild Dilly Beans
Made in the USA (processed in Washington's Yakima Valley)
Product Care
Refrigerate after opening and serve cold for best results.
Nutritional Info for Mild Dilly Beans
Ingredients
Green Beans, Water, Vinegar, Salt, Sugar, Garlic, Dill
Gluten Status
Non-Gluten Ingredients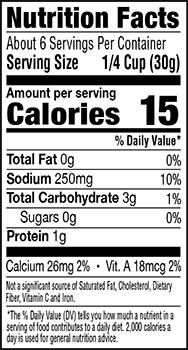 The nutritional information presented above may differ slightly from that seen on purchased products. When discrepancies occur, information on the product label(s) is considered the most accurate.