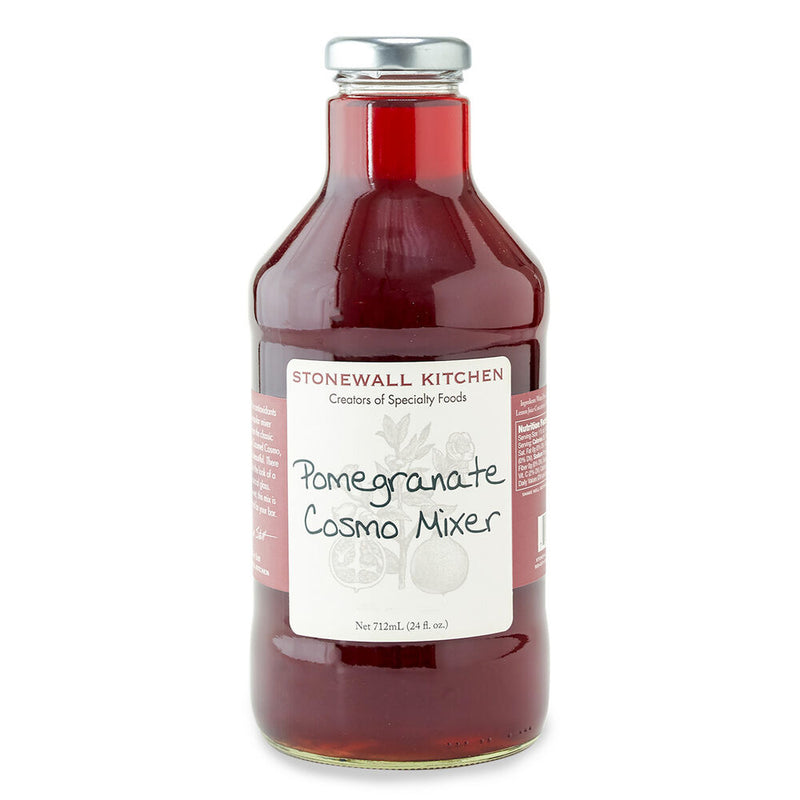 Stonewall Kitchen Pomegranate Cosmo Mixer
Regular price $12 Unit price / per
The purplish-red color of this cocktail is reason enough to stir one up for your pool-side guests. Our alluring Pomegranate Cosmo Mixer contains pomegranate juice which is high in antioxidants and delicious in a pomegranate martini or Cozumel cosmo. Refreshing and not too sweet, a wet-bar essential.
Details for Pomegranate Cosmo Mixer
Nutritional Info for Pomegranate Cosmo Mixer
Ingredients
Water, Pure Cane Sugar, Pomegranate Juice Concentrate, Lemon Juice Concentrate, Vegetable Juice Concentrates (color), Citric Acid
Gluten Status
Non-Gluten Ingredients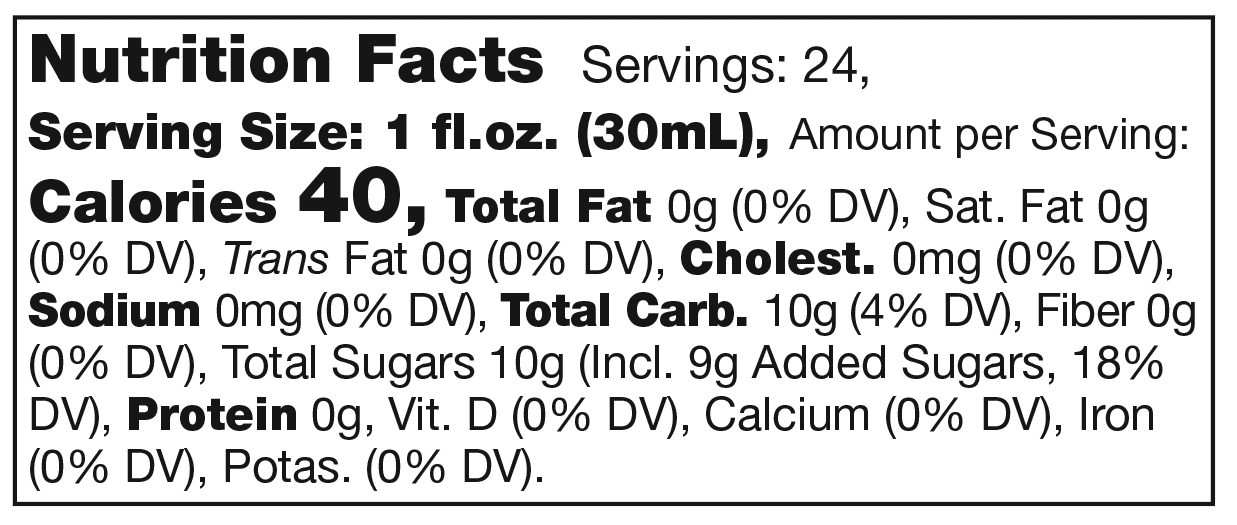 The nutritional information presented above may differ slightly from that seen on purchased products. When discrepancies occur, information on the product label(s) is considered the most accurate.