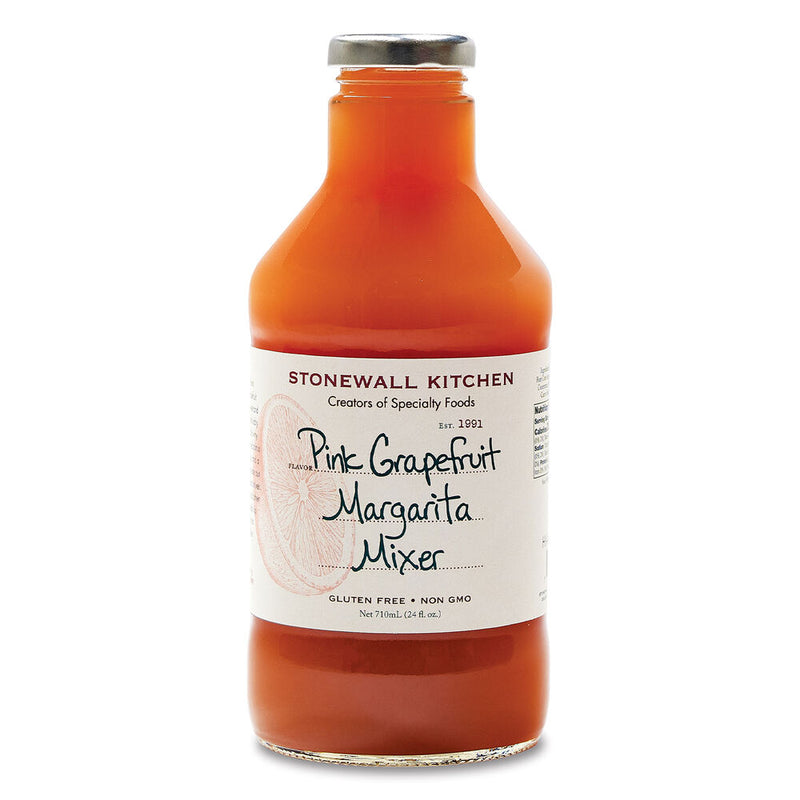 Stonewall Kitchen Pink Grapefruit Margarita Mixer
Regular price $12 Unit price / per
Vibrantly colored and oh-so juicy, pink grapefruit perfectly balances sweet and sour notes for an undeniably refreshing flavor. That's why we've paired it with limes, oranges and a sprinkling of sugar to create our tantalizingly tart grapefruit margarita mixer. Delicious with tequila and other fine spirits, it's the ideal sip for Taco Tuesdays and summer soirées alike.
Details for Pink Grapefruit Margarita Mixer
Nutritional Info for Pink Grapefruit Margarita Mixer
Ingredients
Water, Pink Grapefruit Concentrate, Pure Cane Sugar, Lime Juice, Brown Sugar, Orange Juice Concentrate, Natural Flavor, Salt, Ascorbic Acid, Black Carrot (black carrot juice concentrate, citric acid)
Gluten Status
Non-Gluten Ingredients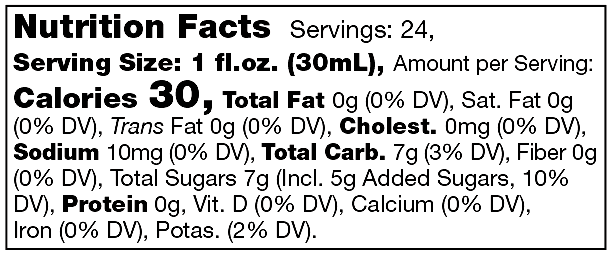 The nutritional information presented above may differ slightly from that seen on purchased products. When discrepancies occur, information on the product label(s) is considered the most accurate.