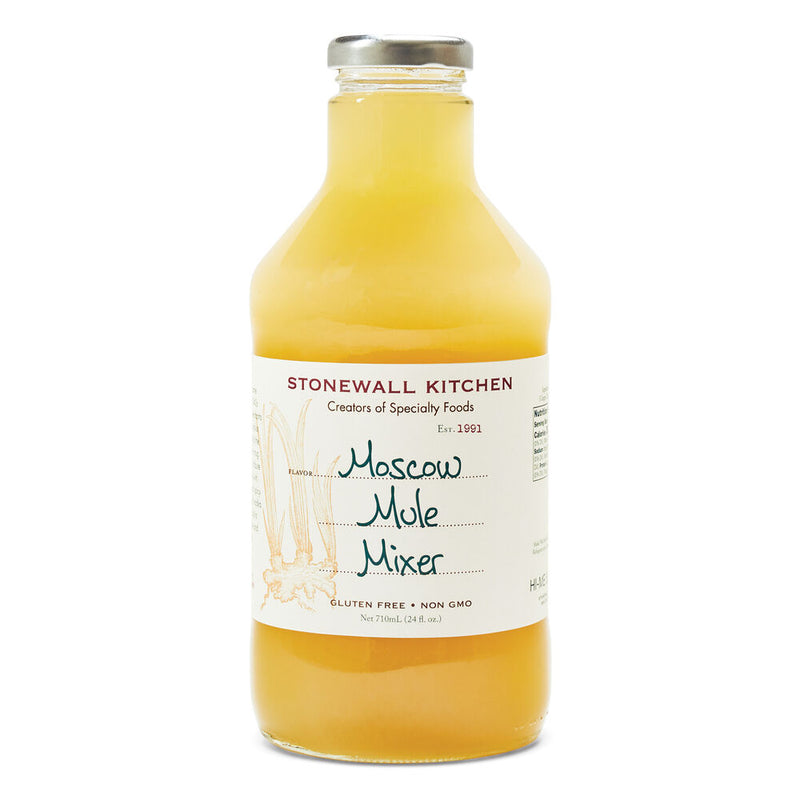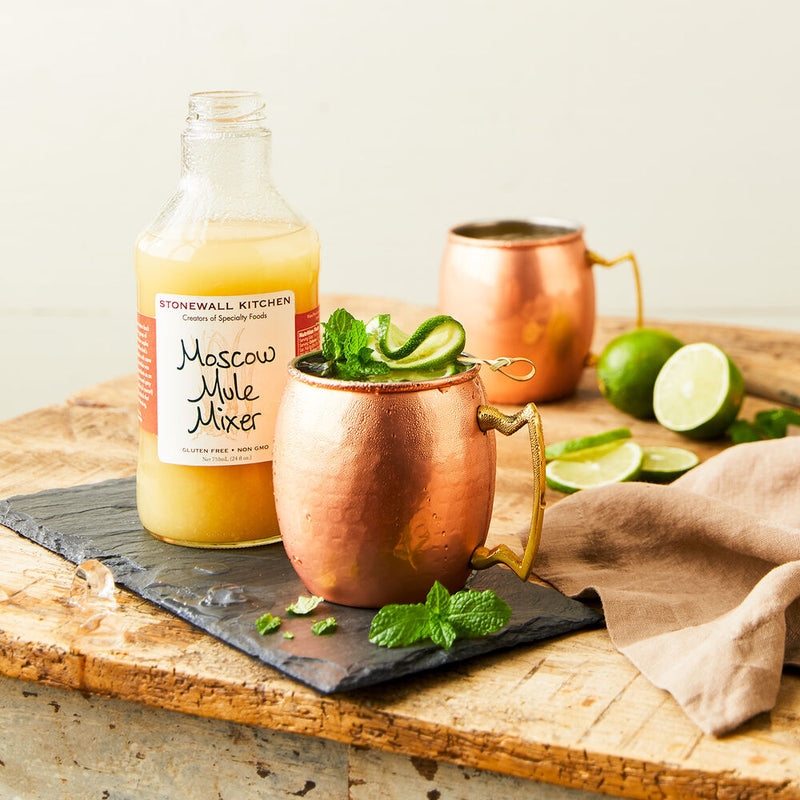 Stonewall Kitchen Moscow Mule Mixer 24oz
Regular price $12 Unit price / per
Refreshing citrus and fiery ginger make the Moscow Mule a year-round favorite that's both satisfying on summer nights and warming on winter days. Popularly served in a copper cup with a wedge of lime, these attractive drinks are tangy, spicy and the perfect vehicle for vodka or a spirit of your choosing. Our version can also be blended with lemonade, iced tea or ginger ale for a non-alcoholic option that all can enjoy.
A citrusy, gingery drink mixer
Label includes recipes for two cocktails and one mocktail
Details for Moscow Mule Mixer
Product Care
Shake well before using. Refrigerate after opening.
Nutritional Info for Moscow Mule Mixer
Ingredients
Water, Pure Cane Sugar, Ginger (ginger, citric acid), Lemon Juice, Natural Flavor
Gluten Status
Non-Gluten Ingredients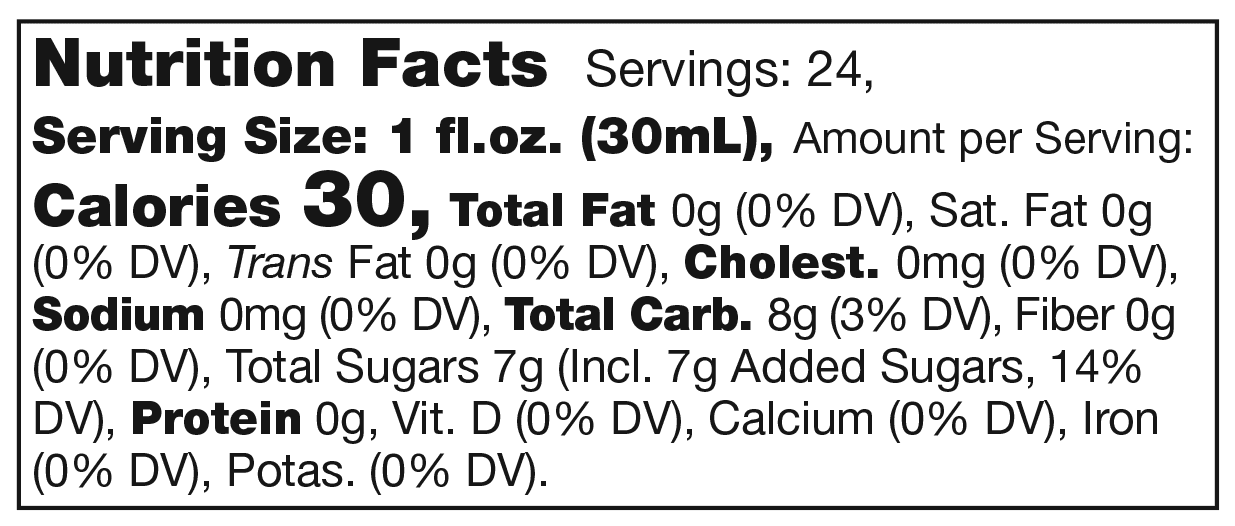 The nutritional information presented above may differ slightly from that seen on purchased products. When discrepancies occur, information on the product label(s) is considered the most accurate.