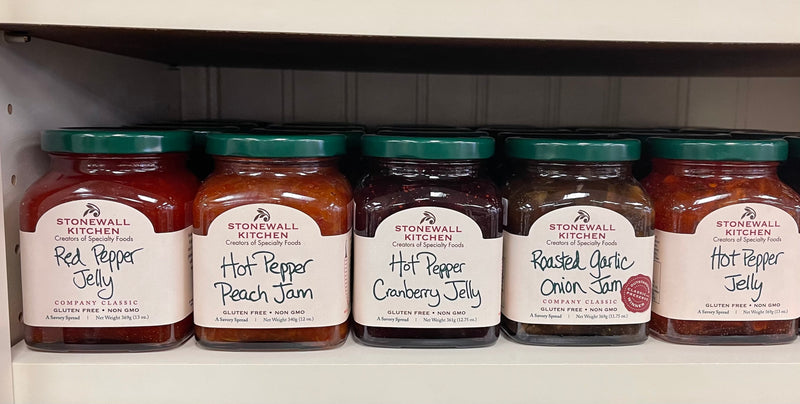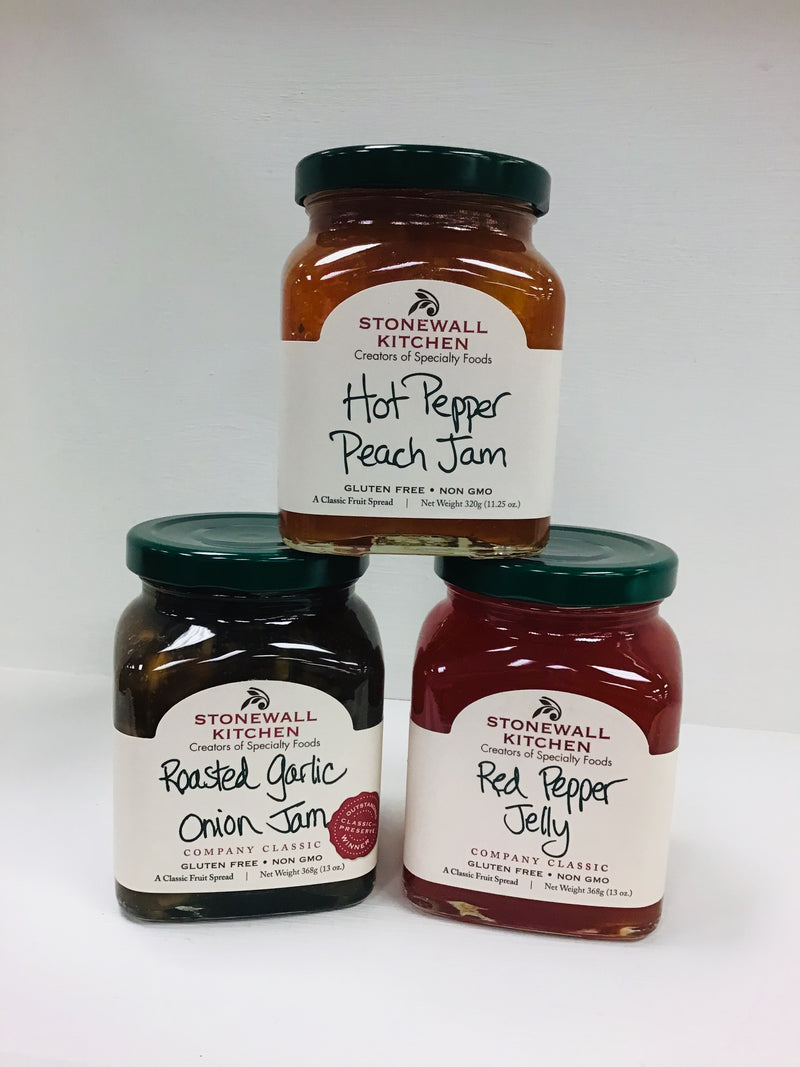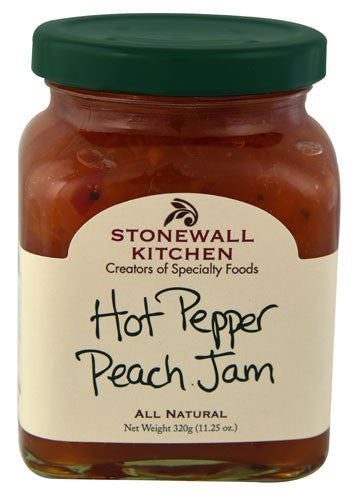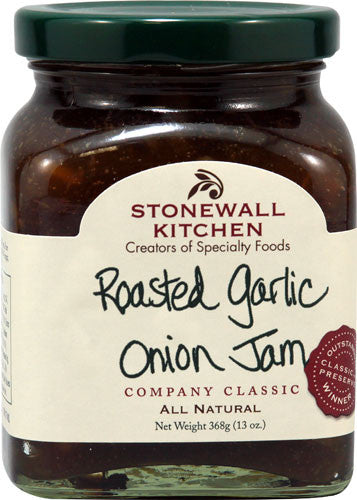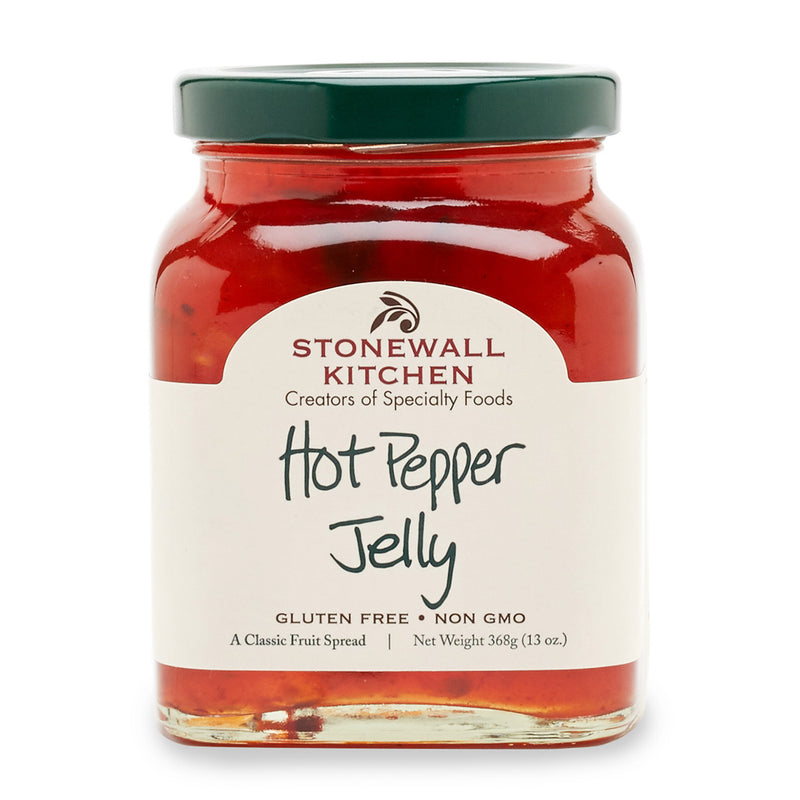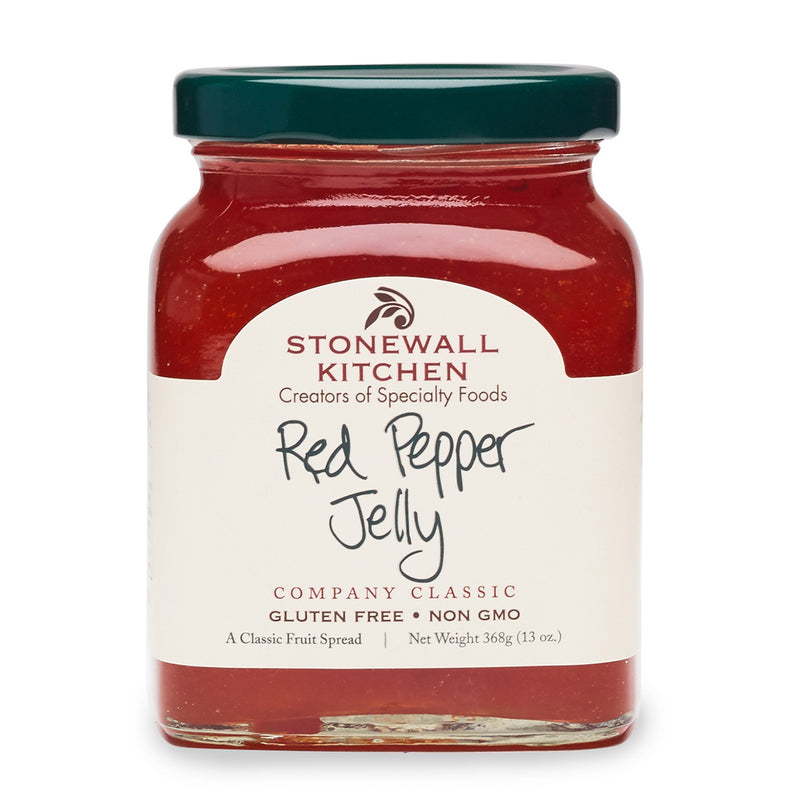 Stonewall Kitchen Jam-Savory (Assorted)
Regular price $9 Unit price / per
Stonewall Kitchen Savory Jams are essential pantry items for a quick no nonsense appetizer. Each of these delicious jams have a bold, unique flavor and are perfect on a variety of dishes! 11.25 oz. 
Roasted Garlic Onion Jam - Onions and jam? You may not know what you're missing! Our Roasted Garlic Onion Jam is a delicious combination of slow-roasted garlic, sweet onions and balsamic vinegar that delivers a savory balance and a harmony of flavors. It's great for glazing vegetables or combining with cream cheese on flavorful toasted focaccia bread. Invite the neighbors over.
Winner of the Outstanding Classic Preserve Award
Hot Pepper Peach Jam - This Hot Pepper Peach Jam is a twist on our traditional pepper jellies. We started with juicy peaches and added hot peppery spices to create a mellow jam that ends in a bite of spice. This jam tastes great as an appetizer when combined with cheese, it is also great on cornbread and when used for cooking sauces.
Hot Pepper Jelly - Another one of our essential pantry items for a quick no nonsense appetizer. Hot peppers add a kick of heat for a sweet and savory combination in our robust Hot Pepper Jelly. Also adds great flavor to Asian dishes, pan sauces and stir fry.
Red Pepper Jelly - Our top-selling Red Pepper Jelly is the perfect blend of bright flavorful sweet red peppers, sugar, and a dash of cayenne pepper. Need a quick, delicious snack? Drop a dollop of our Red Pepper Jelly on top of cream cheese on a cracker and watch them disappear!
 Hot Pepper Cranberry Jelly- We're turning up the heat on classic cranberry jelly by adding spicy jalapeños and a dash of cayenne for a spread that's sweet, tart and fiery. Perfect for pairing with crackers and cheese or a juicy turkey burger, it's the hot new condiment you'll soon be slathering on everything.