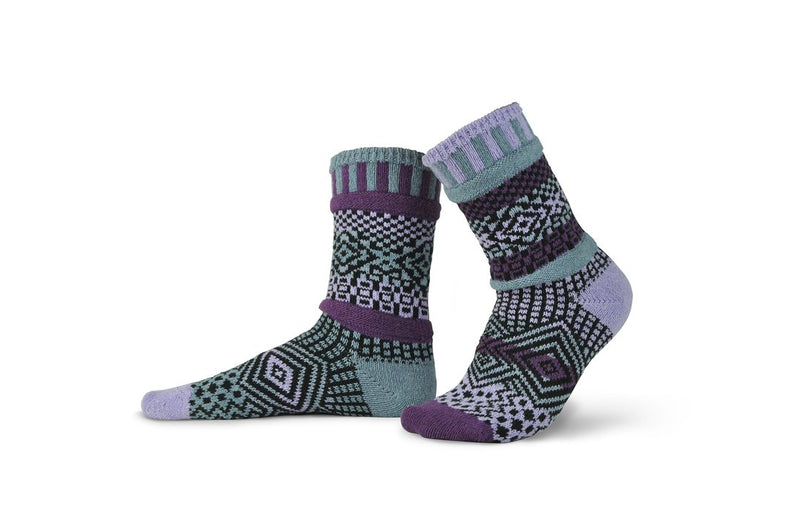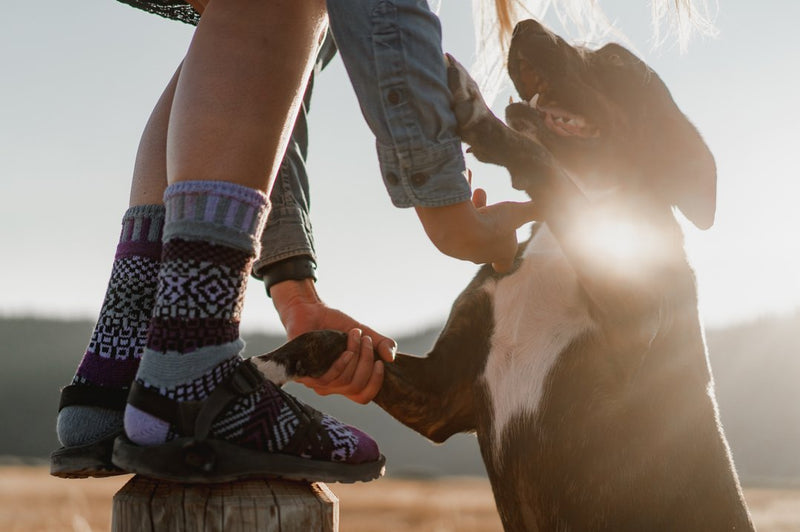 Solmate Socks - Wisteria Crew Cotton Socks
Regular price $20 Unit price / per
Life is too short for matching socks, especially when you can wear these fun and beautiful Solmate Socks!  
Mismatched with love and made from recycled cotton fibers!
Nothing does mystical magic like our Wisteria Crew Socks. Filled with deep, soothing colors, these socks are guaranteed to elevate any outfit. Colors in this sock: lavender, light gray, purple, black.
All Solmate socks are machine washable and dryable. We recommend washing in cold or warm water. Socks will shrink a little in their first washing; however, they are knit on the larger size to accommodate this and do stretch out once worn again.
All Solmate Socks are proudly crafted with care in the USA from recycled fibers at a family-owned mill in Hickory, North Carolina.
Life's too short for matching socks!
Made in the U.S.
Size Guide
Small:
Medium:
Large:
Women 10 - 12 / Men 9 - 11
XL:
1% lycra, 15% Nylon, 62% Recycled Cotton, 22% Recycled Polyester