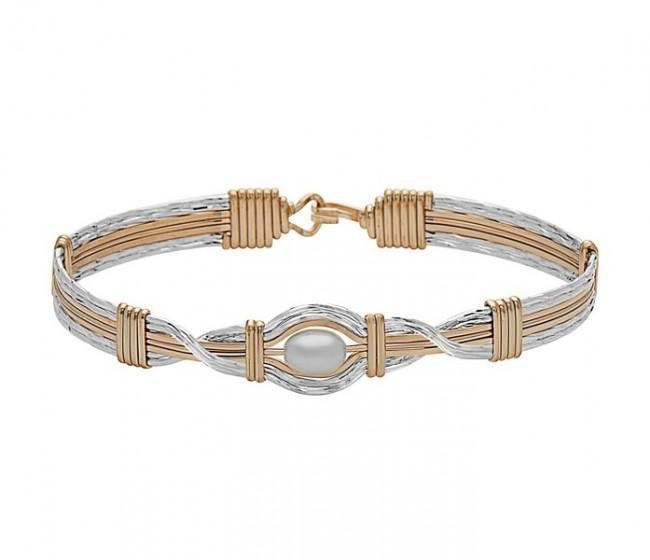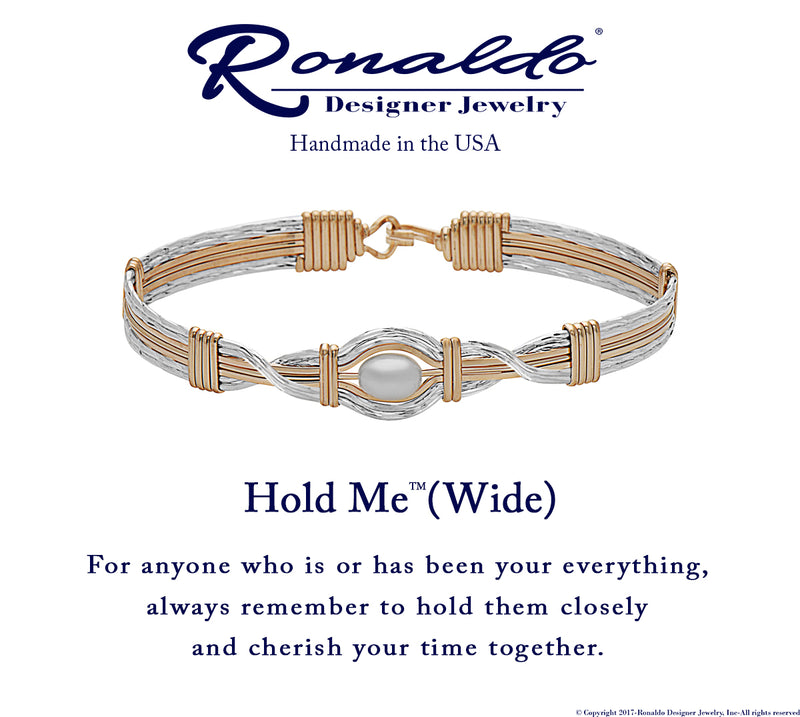 Ronaldo Jewelry Hold Me™ Wide Bracelet
Regular price $119 Unit price / per
Inspirational Story Behind The Hold Me™ Bracelet
When Ronaldo was very young he would always crawl over to his mother and ask her to pick him. She loved holding him and showing him the world. 
Over 50 years later, Ronaldo's mother was dying, and he spent the greater part of her last 70 days with her in the hospital where the doctors told her 10 different times that she would not live another day – she proved them wrong each time.
On the day his mother died she was sitting up in her bed by herself and said, "Hold Me, Ronnie." Ronaldo laid in the hospital bed holding his mother for over a half an hour and laid her down to rest, this was the last thing she said to him before she was promoted to heaven. 
As Ronaldo spent so many days sitting with his mom, he made relationships with many of the hospice workers and concluded early on that they were not given the thanks or the pay that they deserved for all they provide to their patients and their families. He made the decision to donate sale proceeds from this bracelet, created in memory of his mother, to hospice care.
"For anyone who is or has been your everything, always remember to hold them closely and cherish your time together."
Part of the proceeds will benefit hospice care around the US.
Materials: Outer Silver with Inner 14K Gold Artist Wire with 14K Gold Wire Wraps and  Freshwater Pearl. 
*Made in the USA*