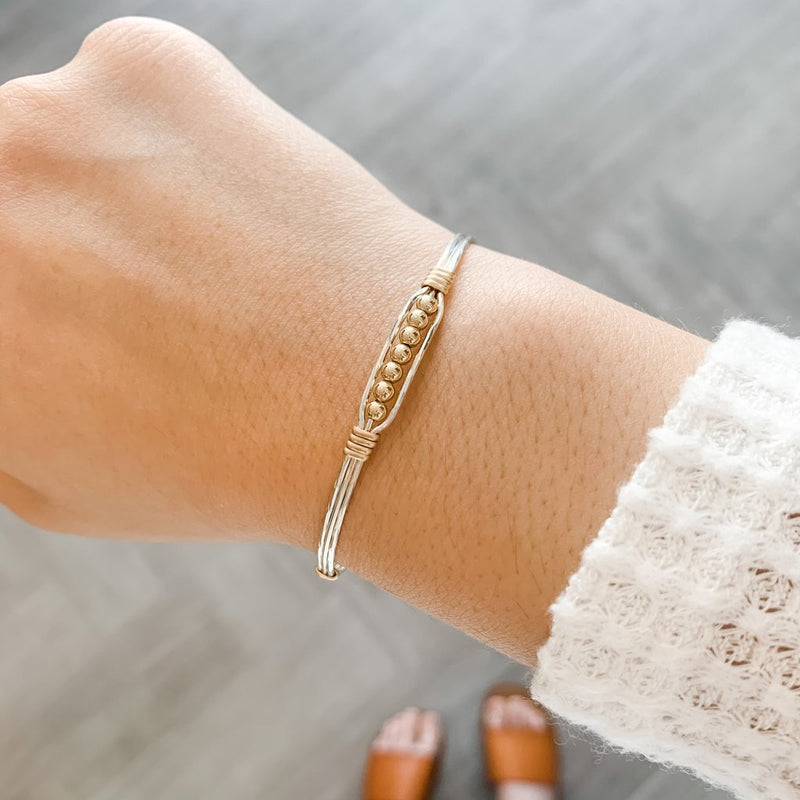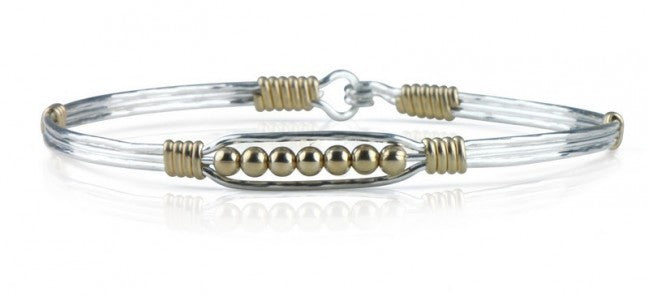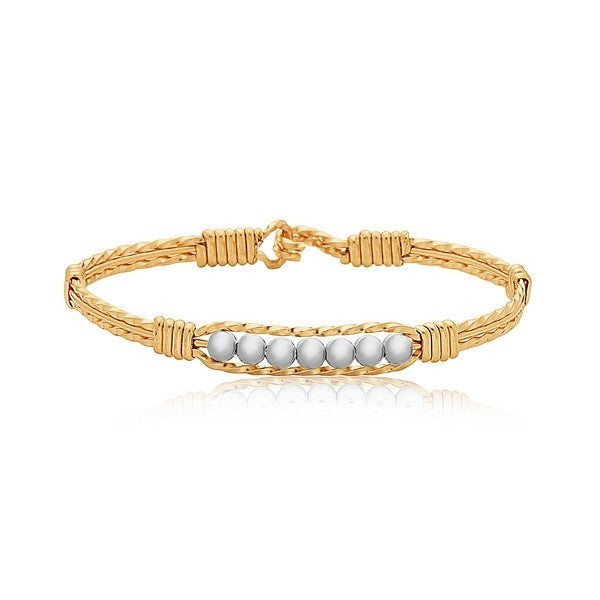 Ronaldo Jewelry Power of Prayer™ Bracelet
Regular price $101 Unit price / per
The Power of Prayer Bracelet® was originally designed by Ronaldo as a fund raiser for a needy parishioner of his father's church, named Sharron Rainbow.  Sharron had developed brain cancer and was given very little time to live.   Ronaldo's father, Hobert, asked him to design and build enough so that the small rural congregation could sell to raise the $7,000.00 needed by Sharon to pay towards a surgical procedure, for which Sharron's insurance would not pay because they felt it was experimental surgery.
Ronaldo designed, built and promoted the beautiful bracelet which has inspired so many people.  The congregation of this small rural church in Southern Indiana of about 35 people went out and raised $7,000.00 needed for Sharron's surgery by selling the Power of Prayer Bracelet® to their friends, neighbors and family.  As a result Sharron lived for well over a year beyond what her doctors indicated she would have without her surgery.
The Power of Prayer Bracelet® is our company's all-time best seller.  This bracelet has seven beads, one for each day of the week.  When you wake up wearing it, the Power of Prayer Bracelet® will remind you to say a prayer for that day, and then again, by looking at it before going to bed at night, it will remind you to say a short prayer to thank God for the blessings of that day.  After your first week of following this routine, you will be finding yourself thanking God for the blessings you have received and less about worrying about what you don't have.
The Power of Prayer is undeniable and we all need more prayer in our lives.
Materials: Silver with 14K Gold Artist Wire Wraps & Gold Filled Beads 
SIZING INFORMATION  To determine your wrist size, take a cloth measuring tape and measure your wrist. Add 1/2 inch to that measurement.                                       
*Made in the USA*