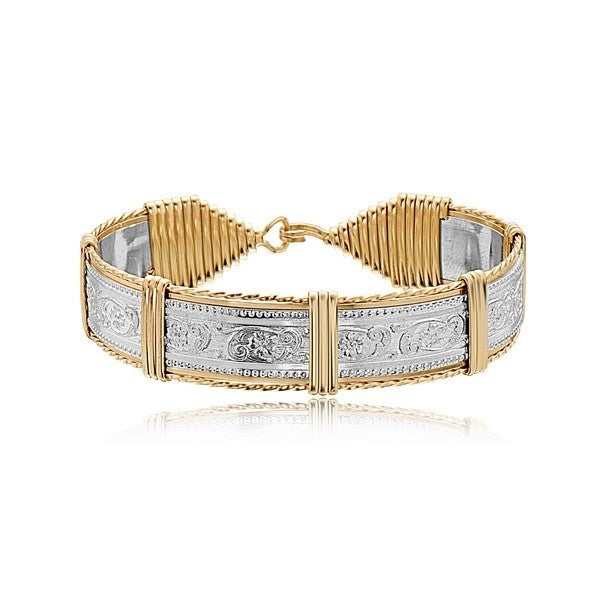 Ronaldo Jewelry The Elizabeth™ Bracelet
Regular price $262 Unit price / per
The Elizabeth Bracelet is created from beautiful Sterling Silver. It has exquisite deep cut etching, surrounded by 2 strands of flat 14K Gold artist wire, and is finished by a single diamond cut wire. This design is from Ronaldo's Limited Edition Series Bracelets.

The name Elizabeth has quite a famous history, being the name of several queens. It also means "God's promise" and was the name of John the Baptist's mother.
Materials: 14K Gold Artist Wire and Sterling Silver
SIZING INFORMATION  To determine your wrist size, take a cloth measuring tape and measure your wrist. Add 1/2 inch to that measurement.   
*Made in the USA*