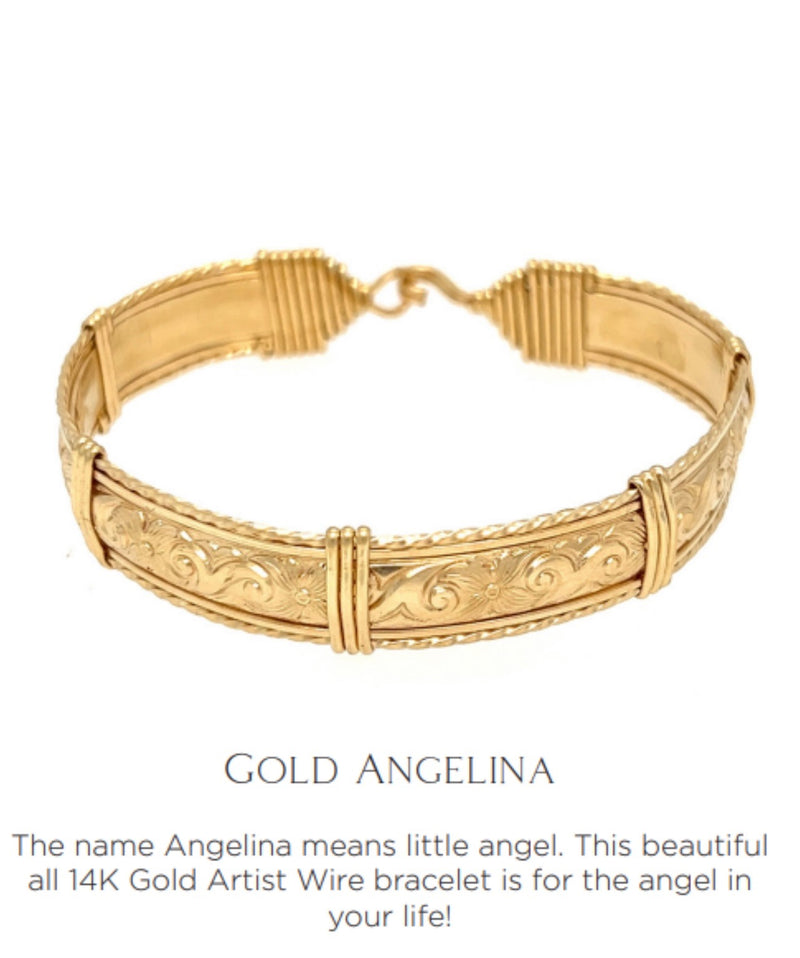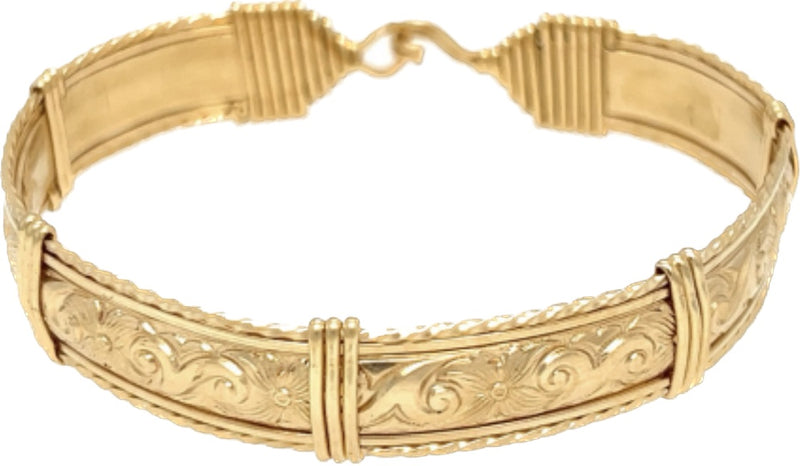 Ronaldo Jewelry Angelina™ Bracelet - Gold
Regular price $315 Unit price / per
More than 15 years ago, Ronaldo's youngest daughter, Kristen Angela, became very ill and it was touch and go with her for a few days.  Ronaldo felt helpless as he watched his daughter laying there almost motionless and he feared that God might take her at any time.  As Ronaldo's family gathered to pray and encourage each other, Kristen's strength began to return.  About a month after she returned home from the hospital, Ronaldo was thinking about her battle and, inspired by her courage and fighting spirit, he created the Angelina Bracelet©.  He wanted to make this one really special and he searched outside of the box to come up with its design.
The Angelina Bracelet© was one of the first bracelets created by Ronaldo which used a stamped silver bar as its central feature.  He selected this unique silver bar pattern for the Angelina Bracelet© after looking through many other types of stamped silver bars because he was impressed with the intricate scroll work in that particular pattern and felt that this beautiful design would perfectly reflect Krtisten's courage and spirit.
This new Gold Angelina Bracelet is made with all 14K Gold Artist Wire, Wraps and bar. Such a beautiful addition to the Ronaldo Jewelry Collection. 
The name Angelina means "little angel". This beautiful sterling silver bar bracelet is for the angel in your life. 
The Angelina Bracelet© has been our bestselling bar bracelet ever since.  Now you know the rest of the story.
*Made in the USA*