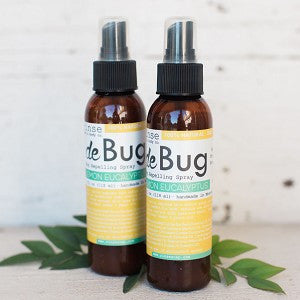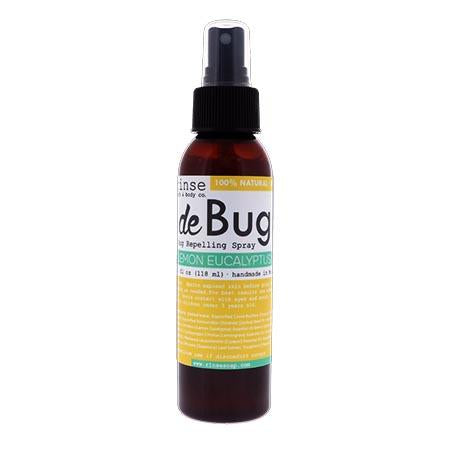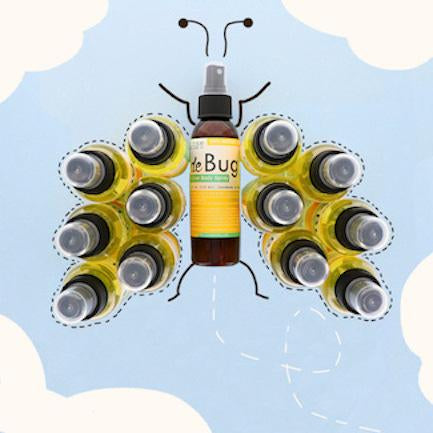 Rinse Bath & Body - Lemon Eucalyptus deBug Spray
Regular price $11 Unit price / per
Pests beware the deBug spray helps to keep them away to save your outdoor day.  The deBug spray is great to use on it's own as a natural bug deterrent or in conjunction with our deBug Oil.

The deBug collection was formulated for a strong fight against the pests of the outdoors including mosquitoes, flies, fleas, ticks, spiders & even ants.

Although the deBug Spray can be used solo - for the best results use the deBug Spray as a booster throughout your time in the outdoors & the deBug Oil as a base before you venture out.  Heading to the soccer field to catch a quick game after work, deBug Spray will have you covered.

Made with a blend of:
Distilled Water, Saponified Cocos Bucifera (Coconut) Oil, Saponified Olea Europaea (Olive) Oil, Saponified Simmondsia Chinensis (Jojoba) Seed Oil, Hamamelis Virginiana (Witch Hazel), Eucalyptus Citriodora (Lemon Eucalyptus) Essential Oil Blend, Cedrus Atlantica (Cedarwood) Essential Oil, Cymbopogon Citratus (Lemongrass) Essential Oil, Rosmarinus Officinalis (Rosemary) Essential Oil, Melaleuca Leucadendra (Cajeput) Essential Oil, Aloe Barbadensis (Aloe) Leaf Juice, Rosmarinus Officinalis (Rosemary) Leaf Extract, Tocopherol (Vitamin E).

tip: Spritz on it's own or as a refresher when using deBug Oil.  Spot test on any fabrics before general spritzing.