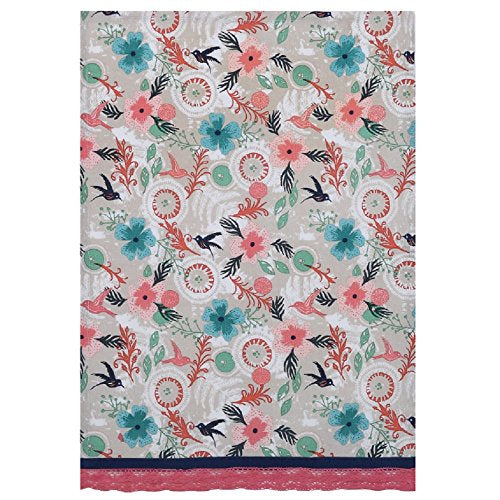 Peking Handicraft - Sarah Watts Hummingbirds Kitchen Towel
Regular price $14 Unit price / per
Peking Handicraft Hummingbirds Pattern Kitchen Hand Towel 18x25
For a kitchen with personality and interest and for one that stays on-trend, look to investing in a fresh, new kitchen towel. Besides helping you clean small spills around the kitchen, our Hummingbirds Pattern Kitchen Towel will bring style and lively color to one of your most utilized home spaces.
Measures 18 inches wide and 25 inches long
Made from 100% cotton
About this item 100Percent cotton Beautiful Hummingbird design Perfect for any kitchen.
Decorate your kitchen with the beautiful and simple Hummingbirds
pattern kitchen hand towel 18x25" from Peking Handicraft. Peking
Handicraft is a global manufacturer that specializes in home
textiles, decorative accessories and gift items. Their variety of
products consists of renowned designer collections as well as
exciting designs from their in-house design studio. Both are
trend right and of exceptional quality and value.
Model # (MPN)04SWA63AC
Product ID84739196
Size/WeightW 18" / H 25" / 1 lb.
Materials100% Cotton