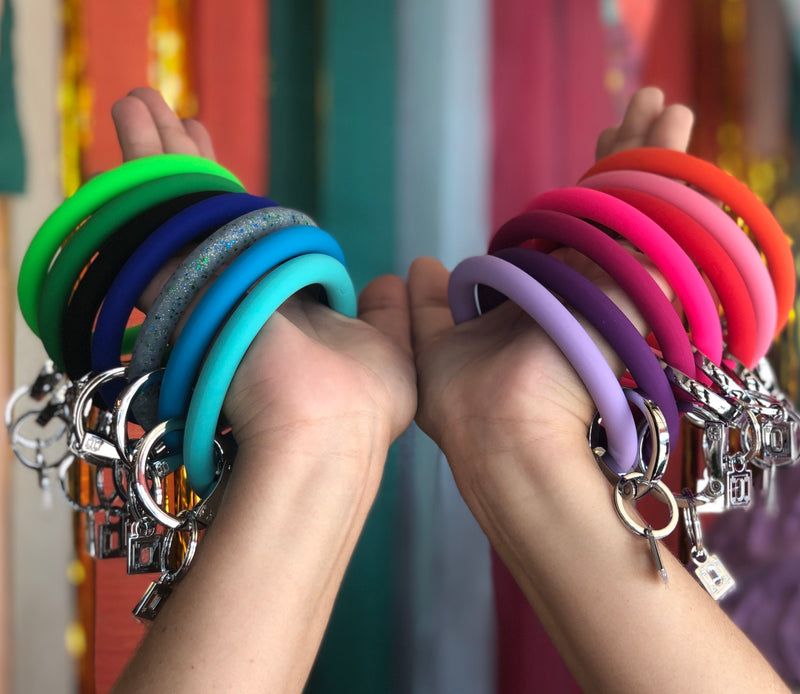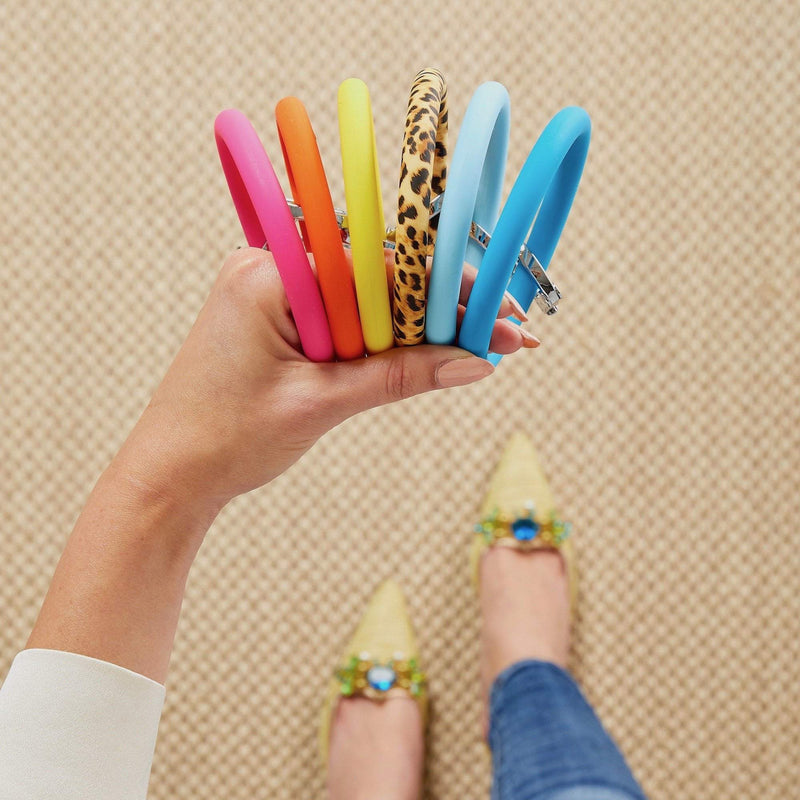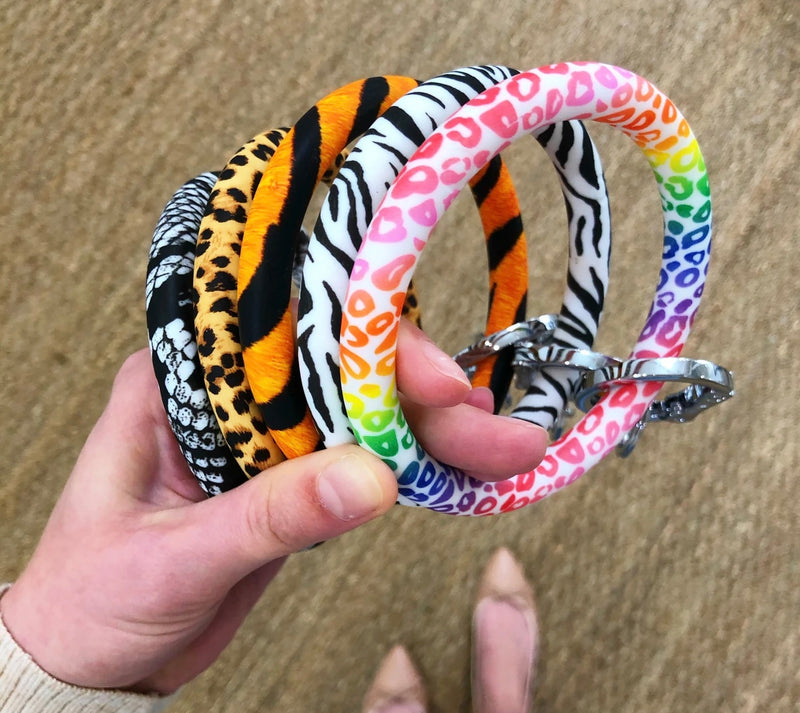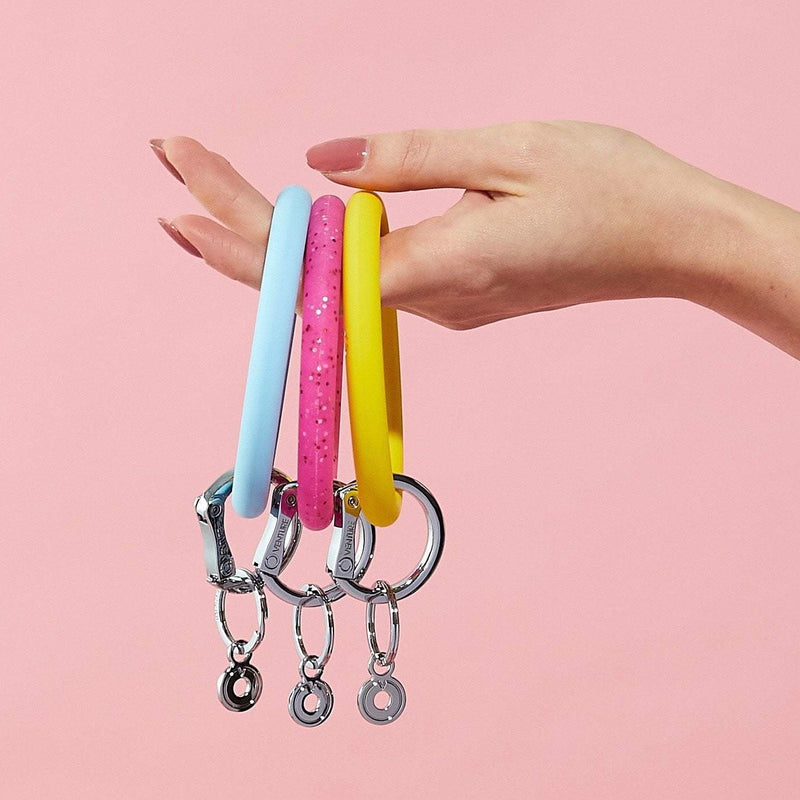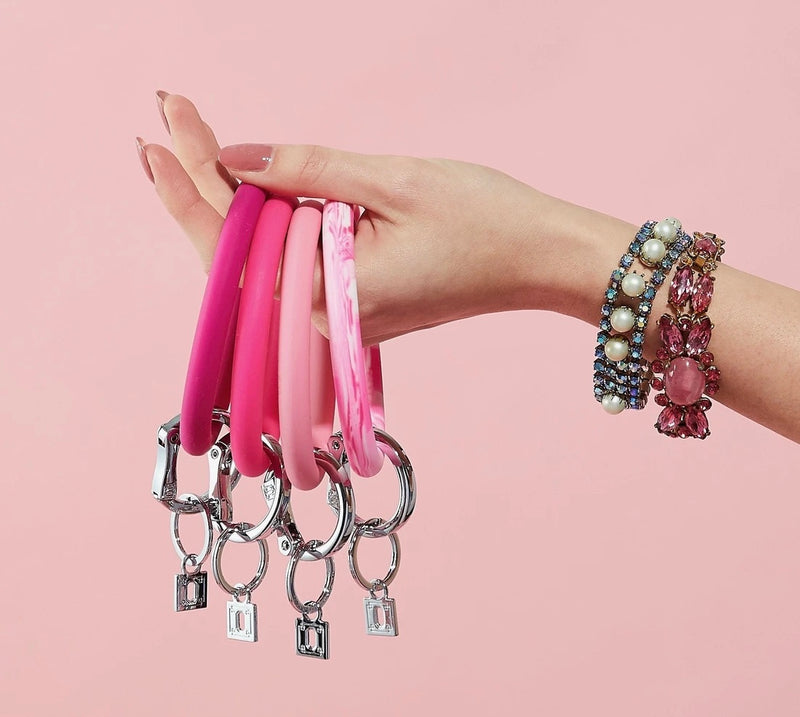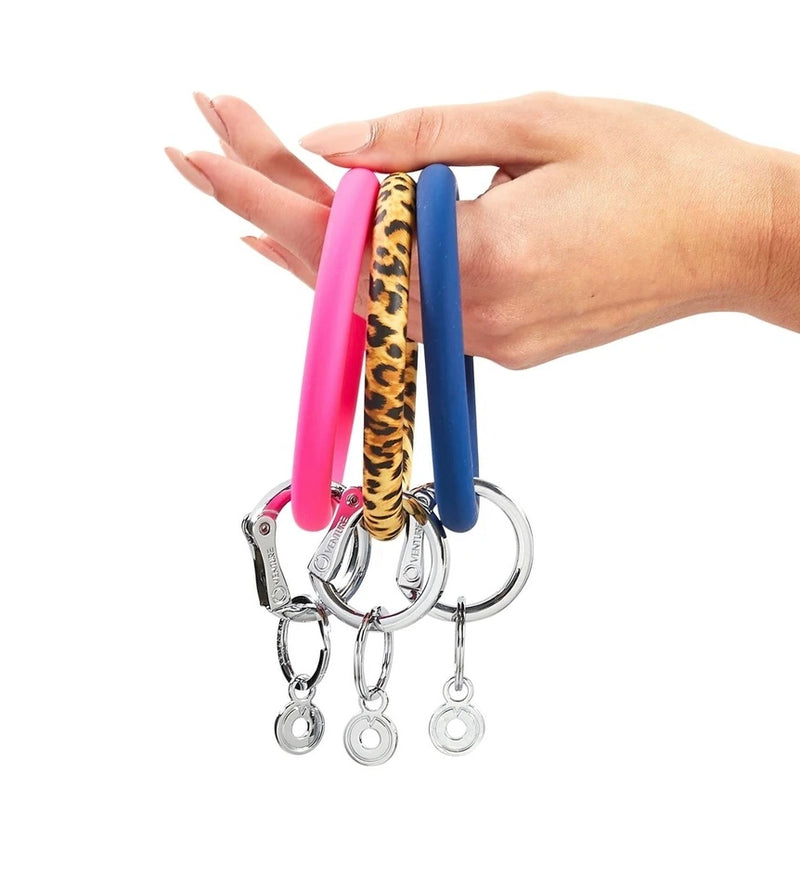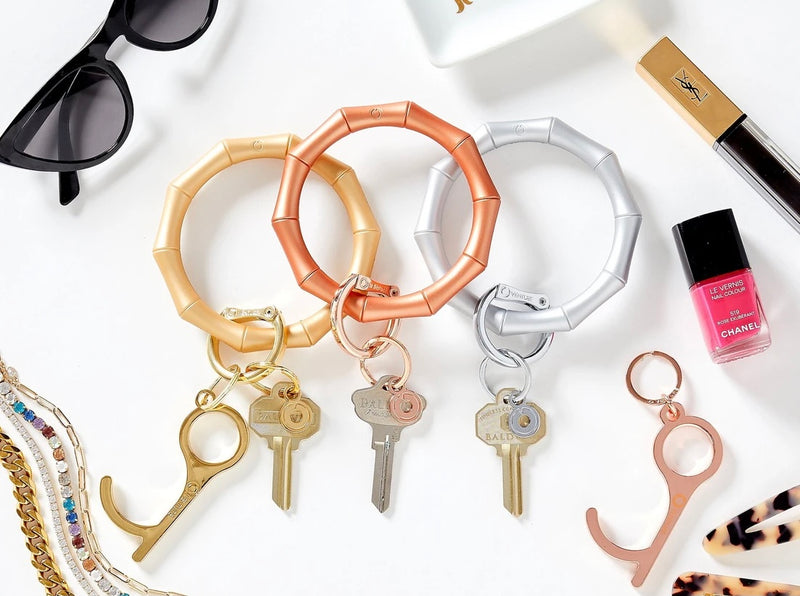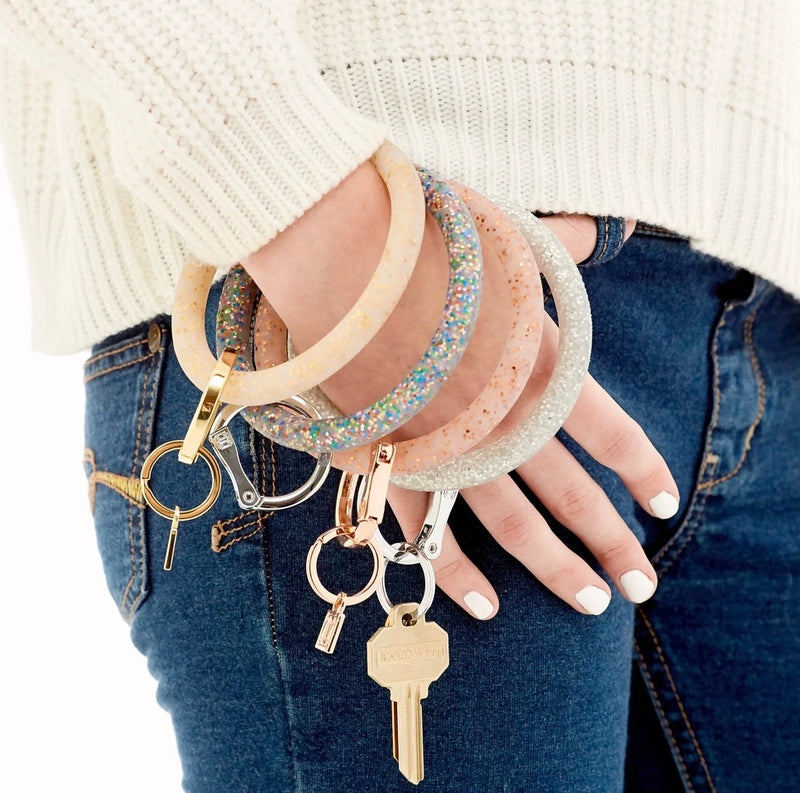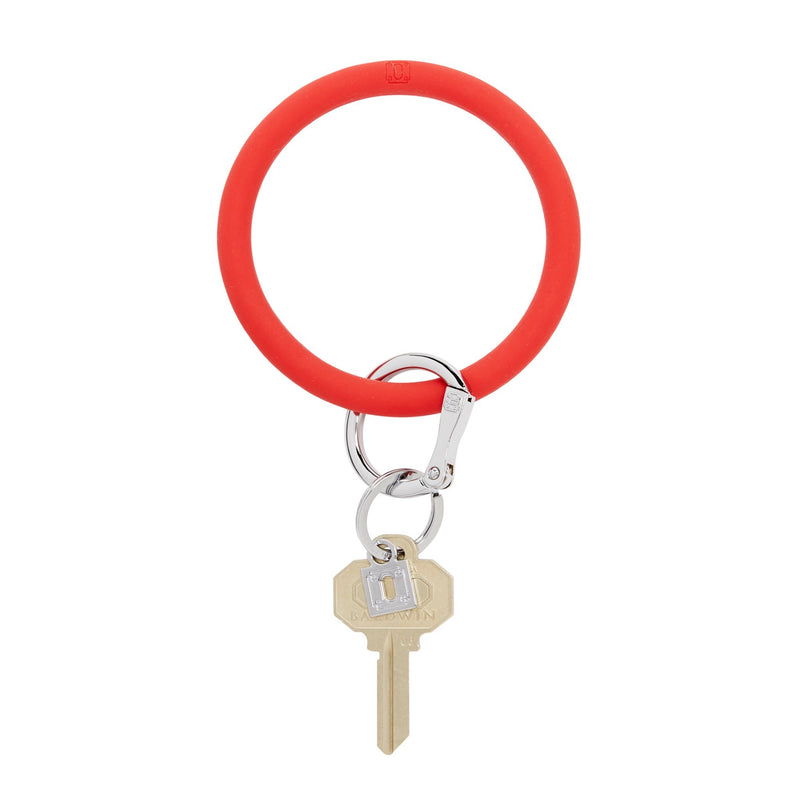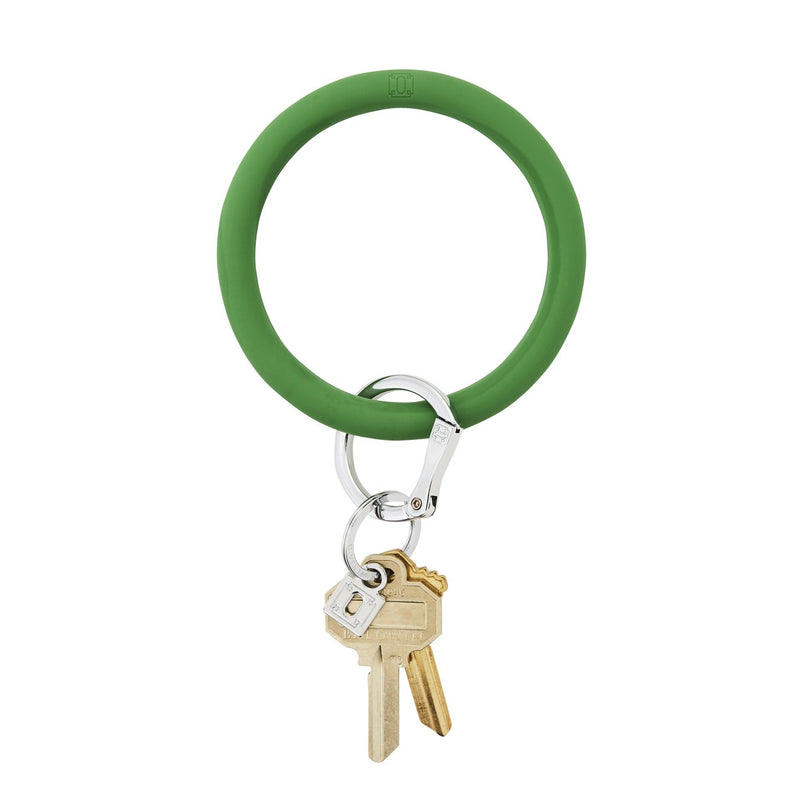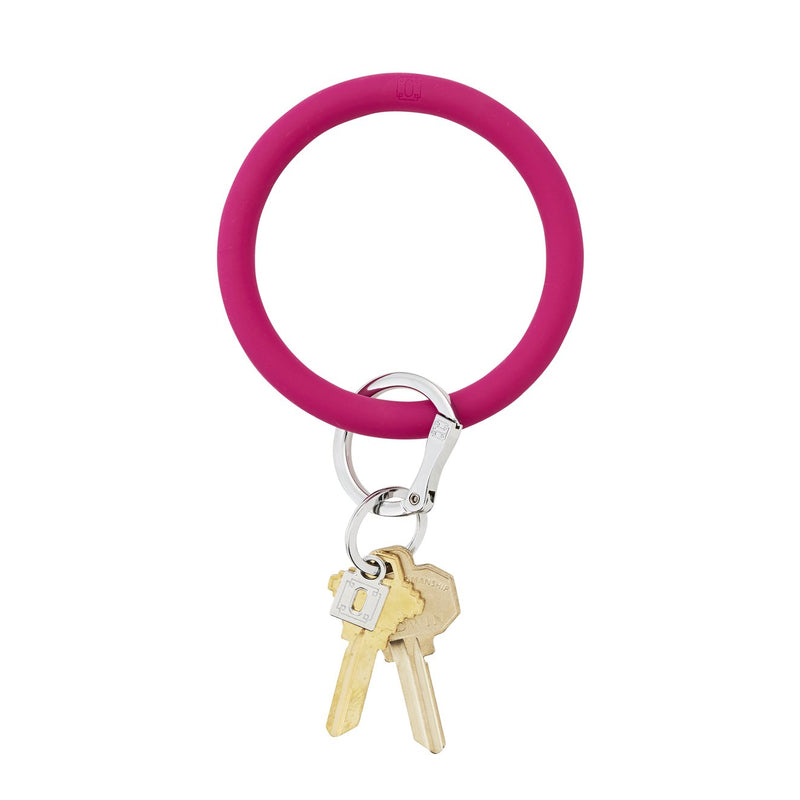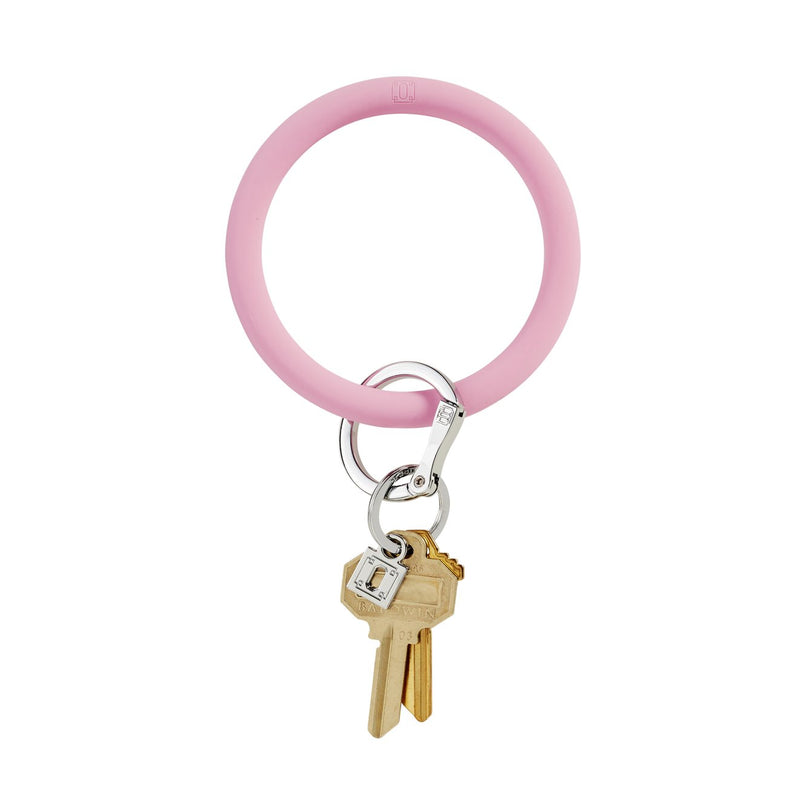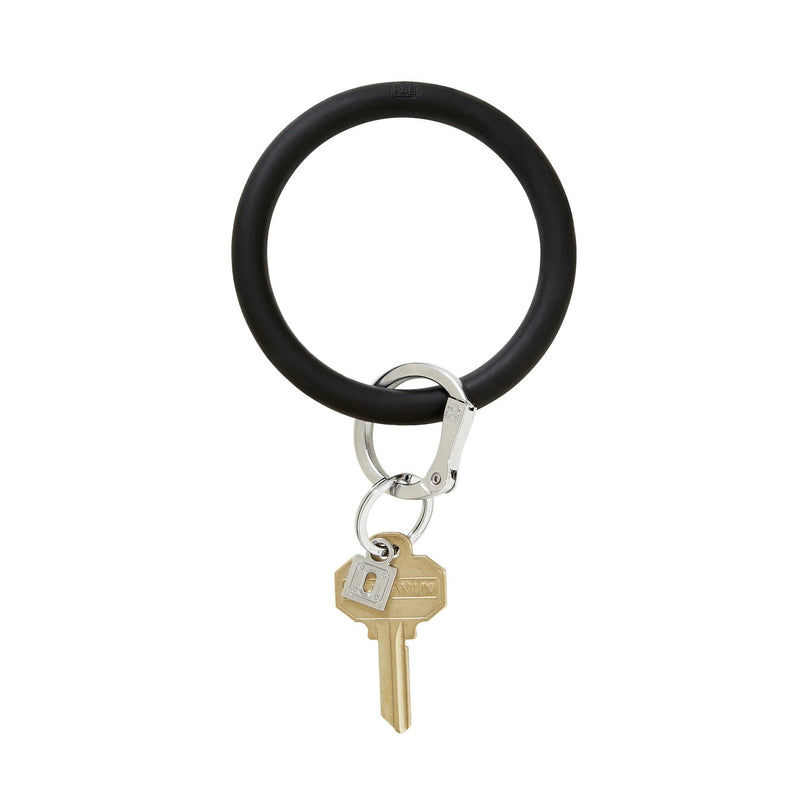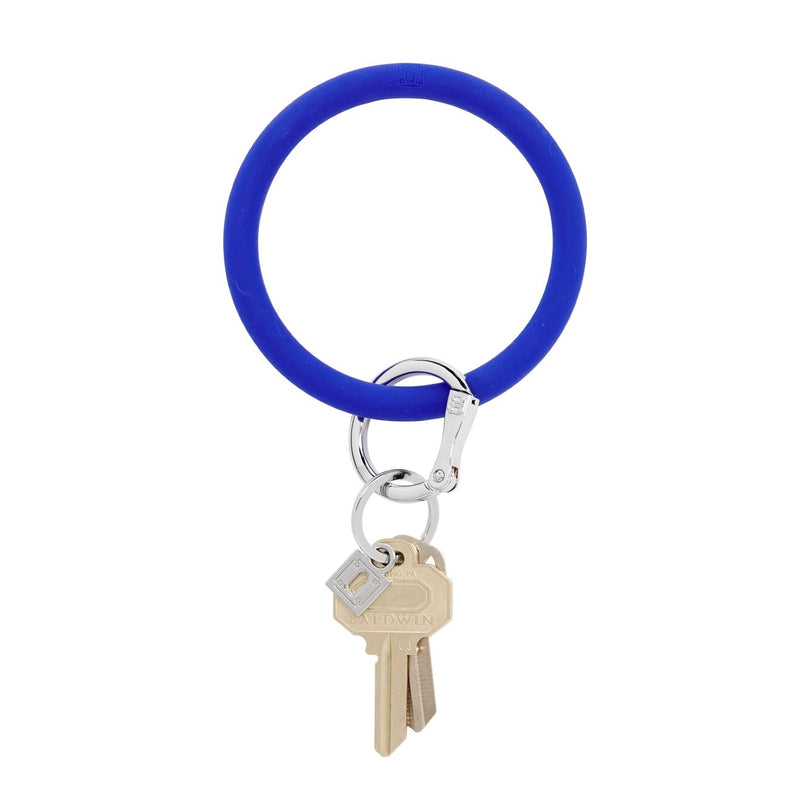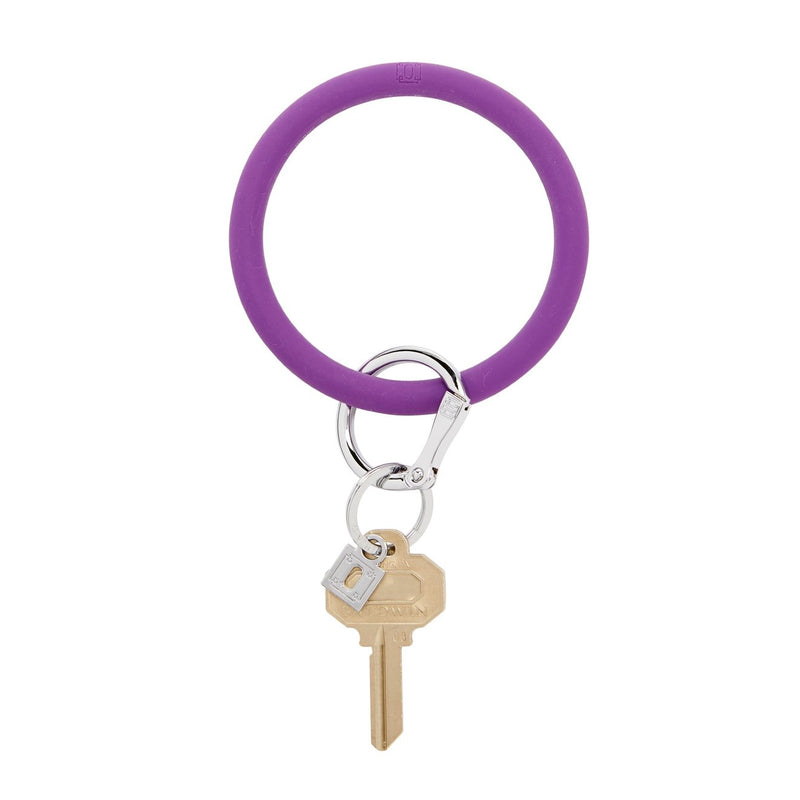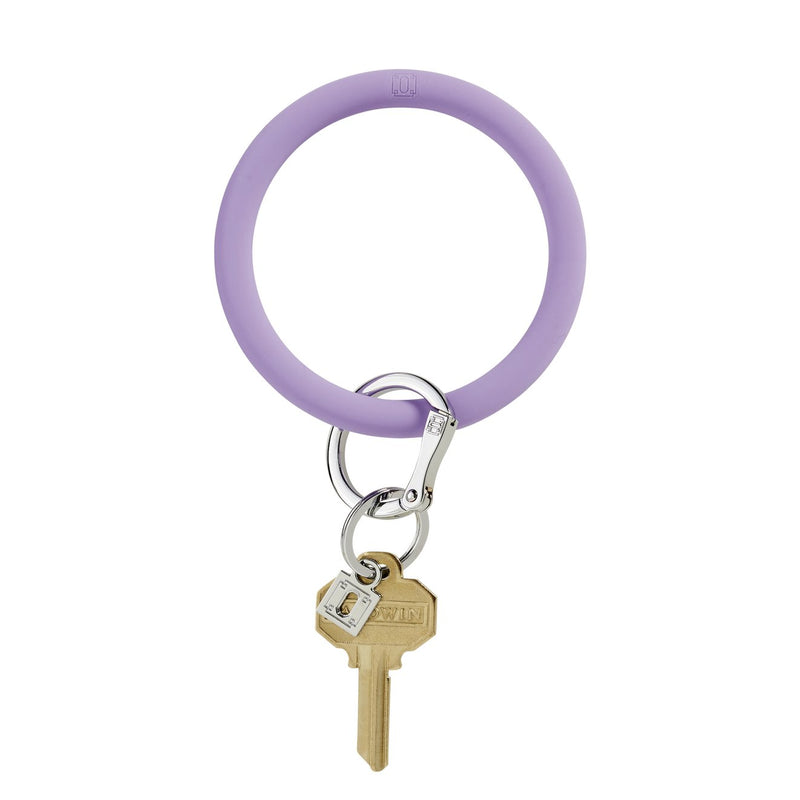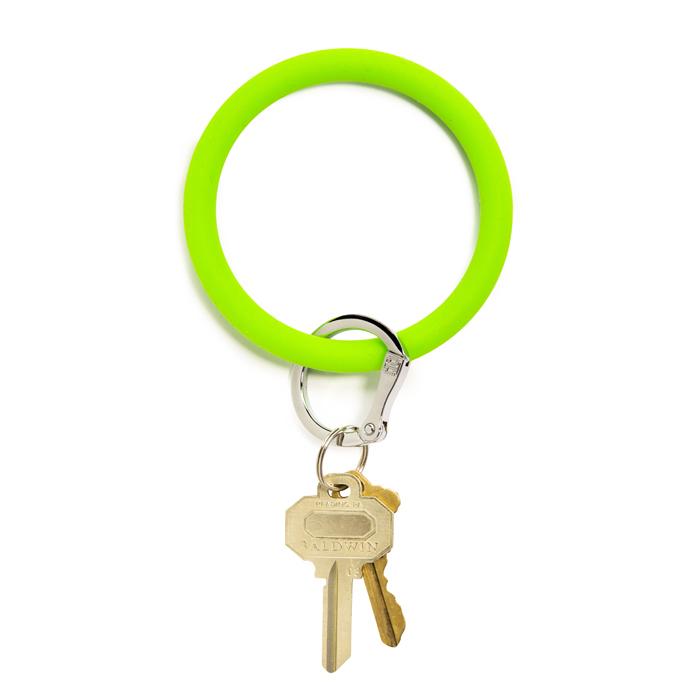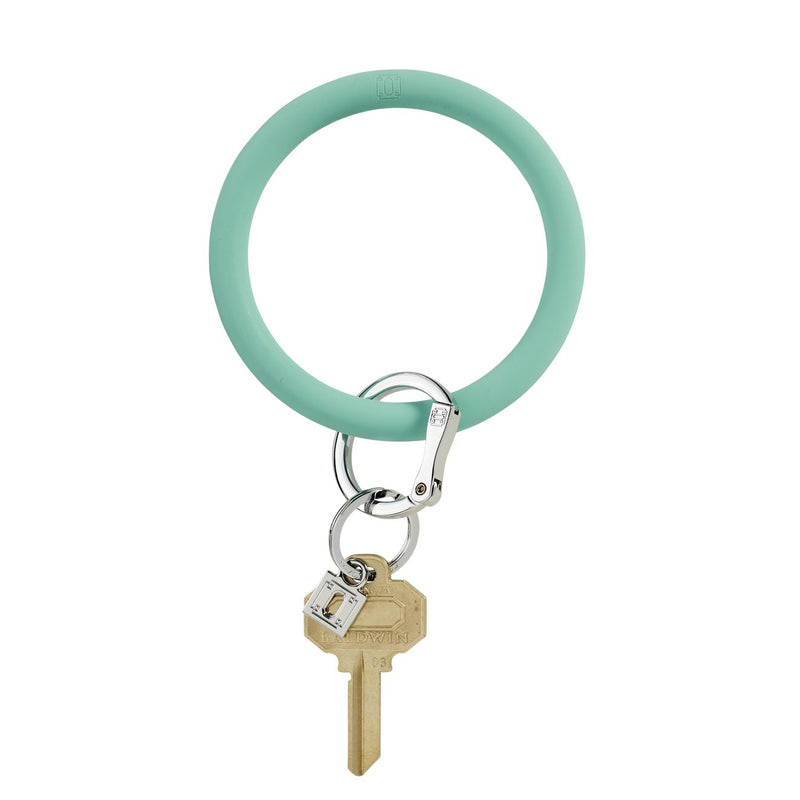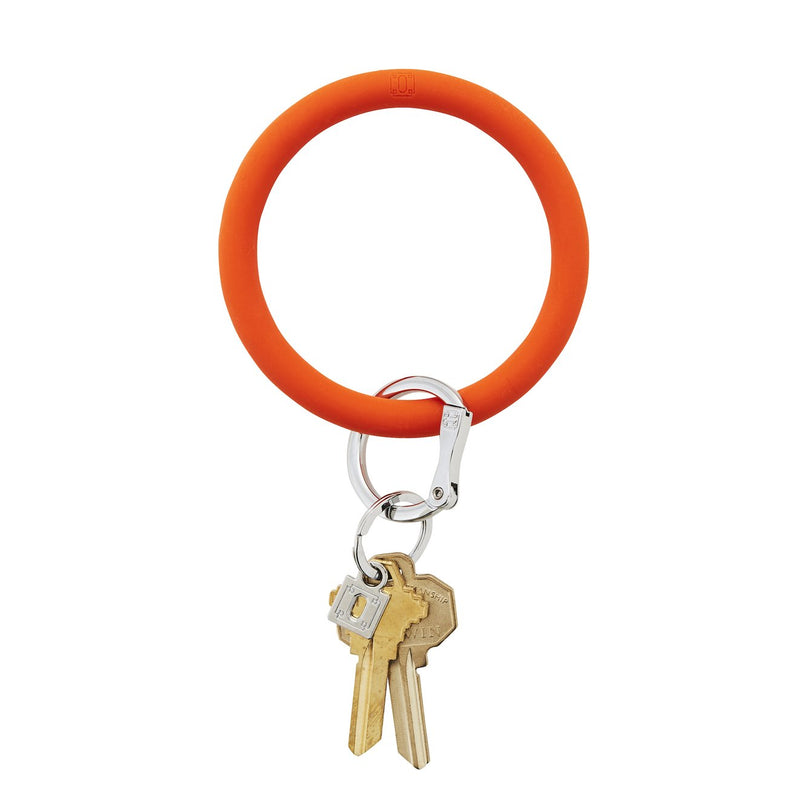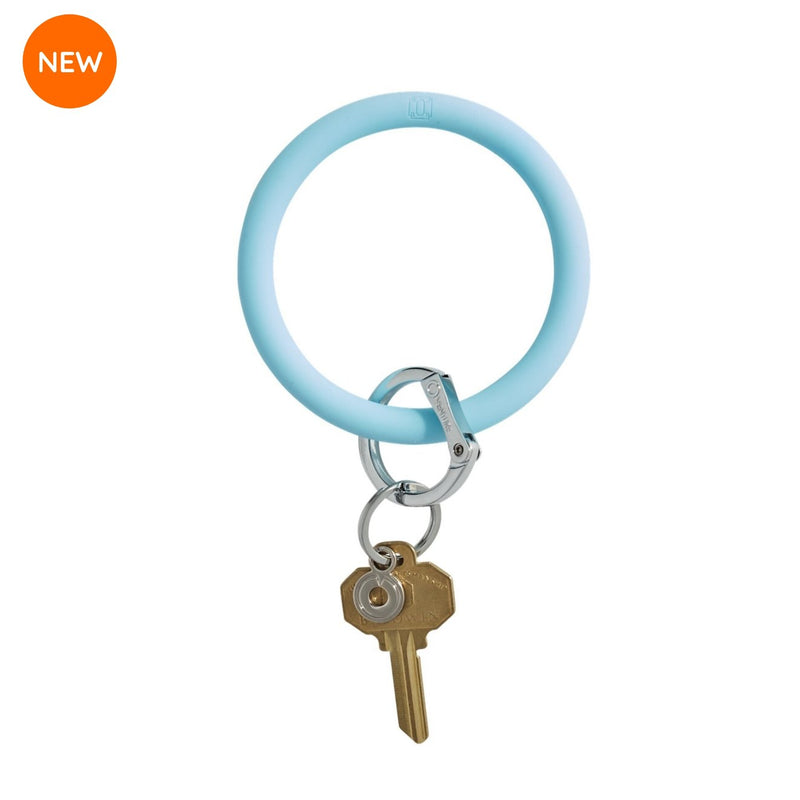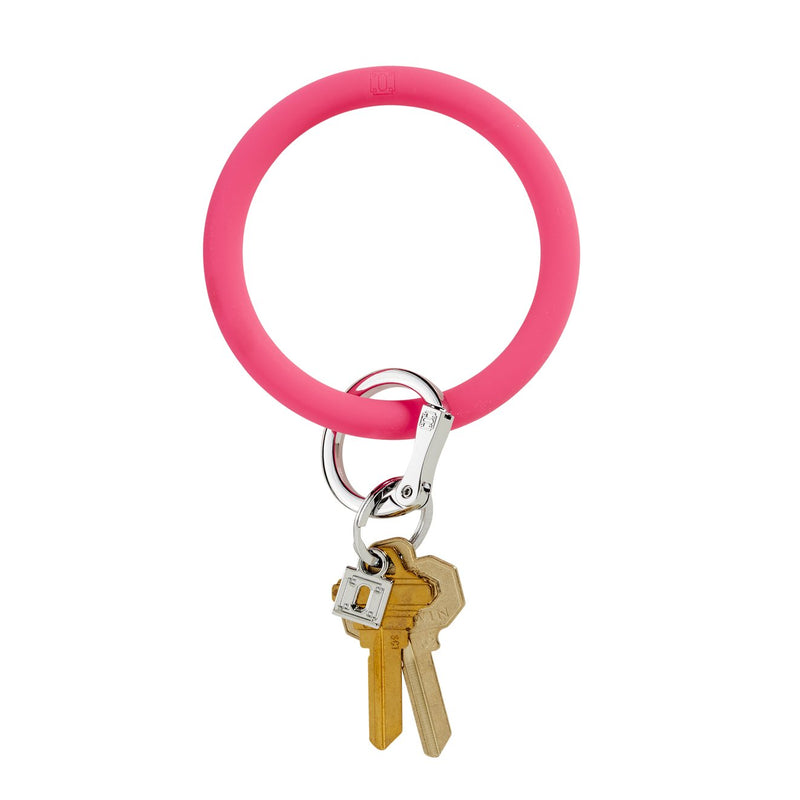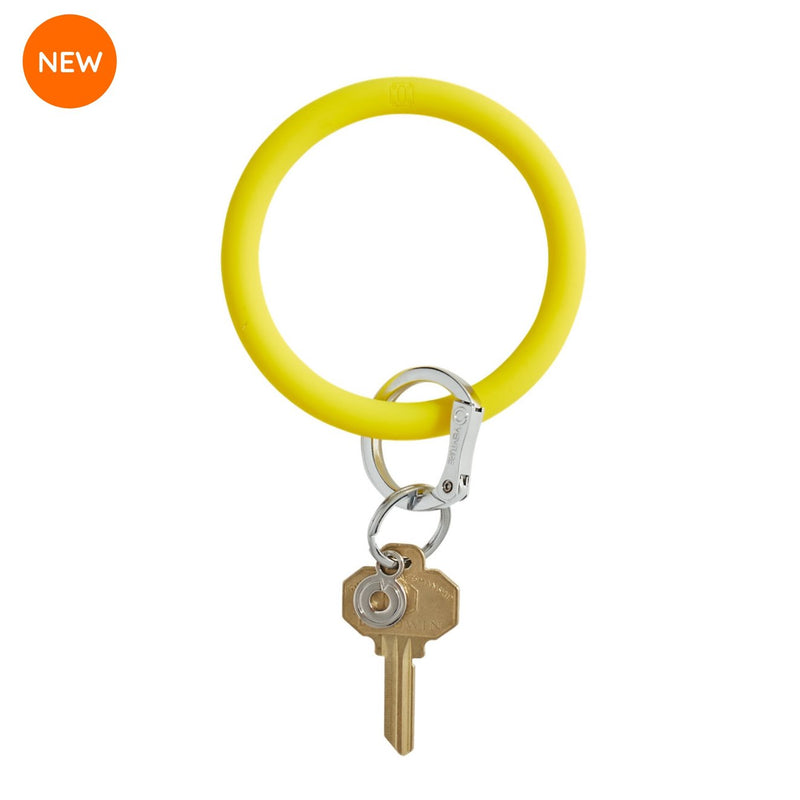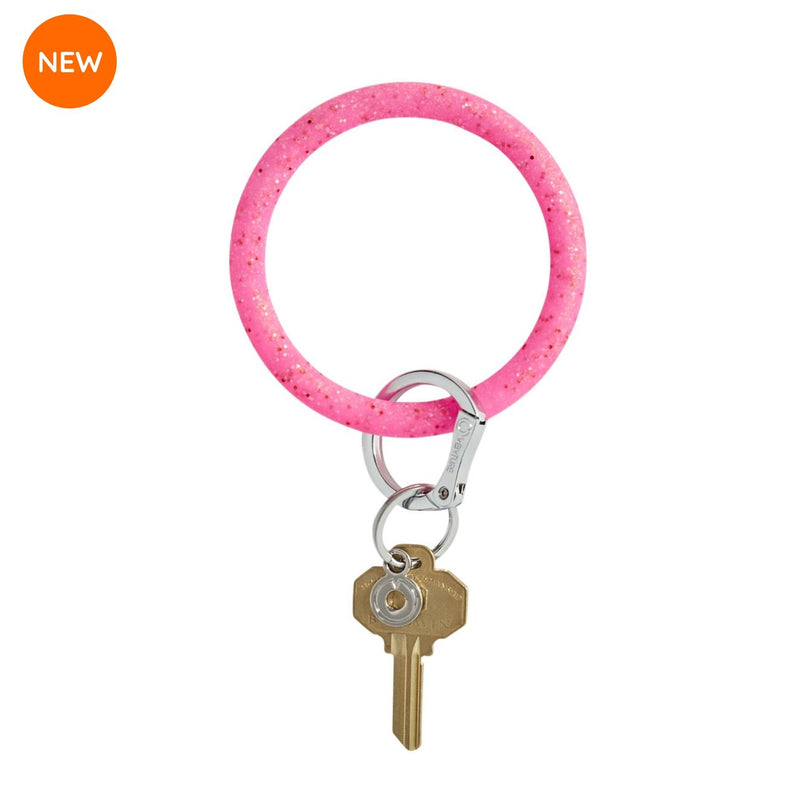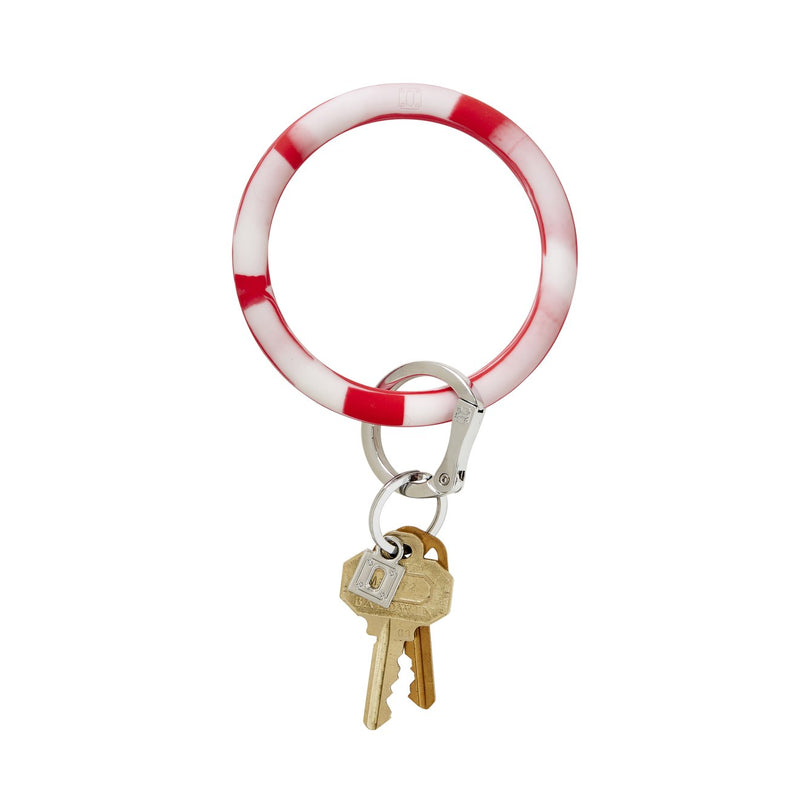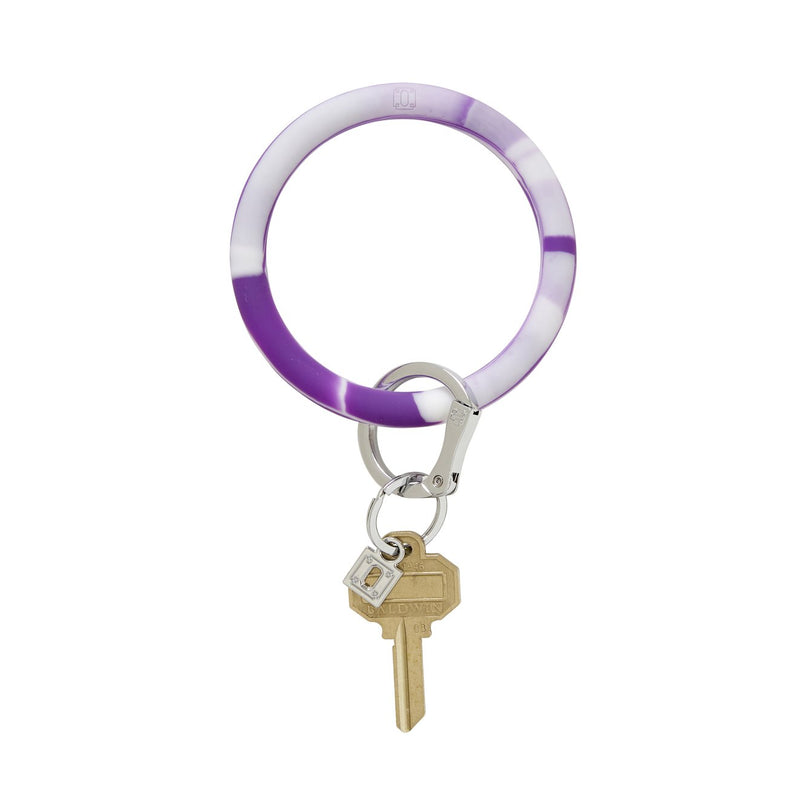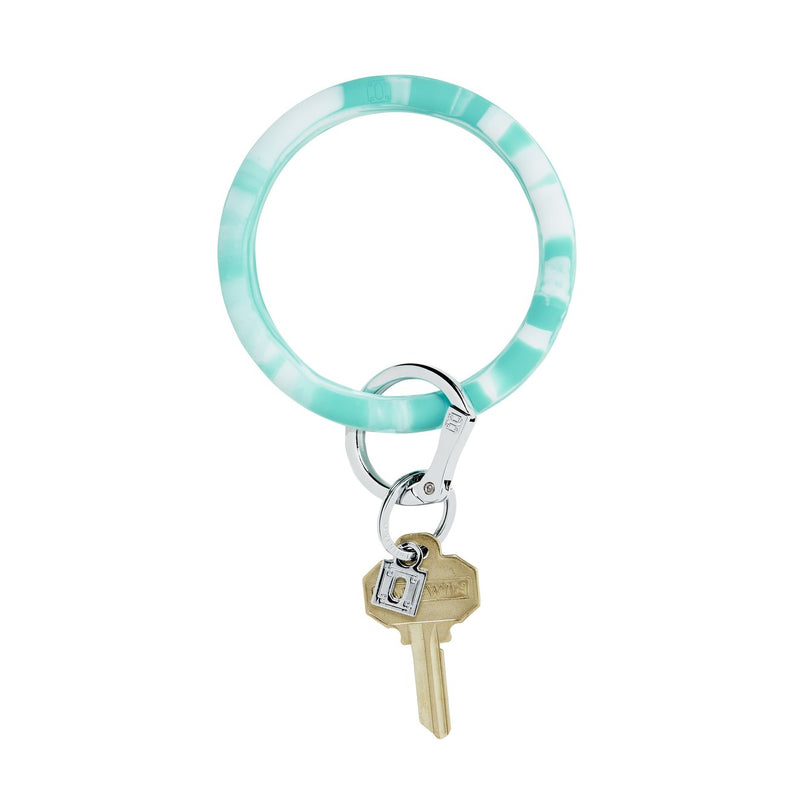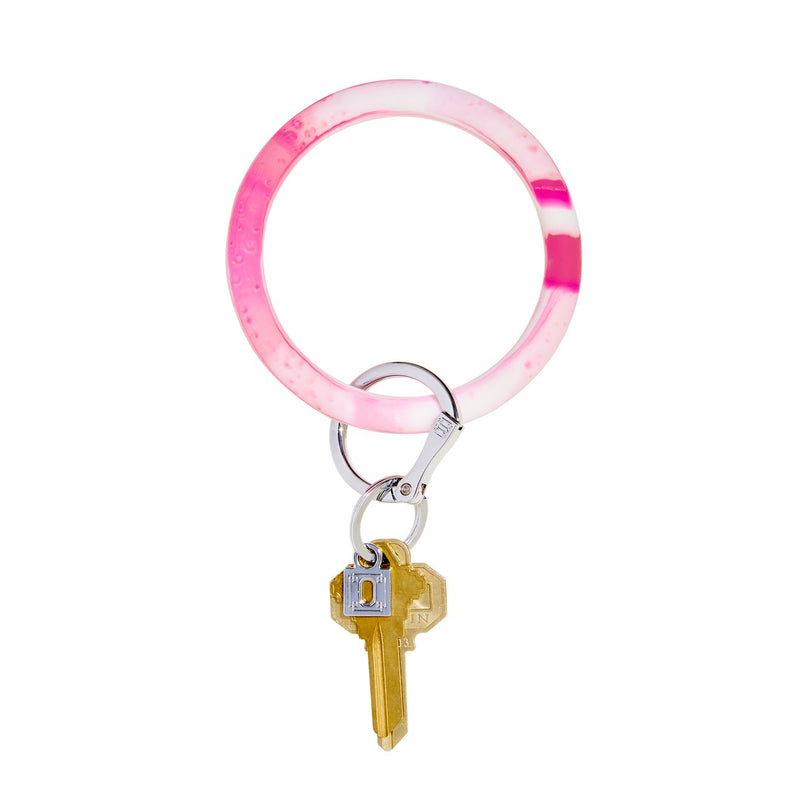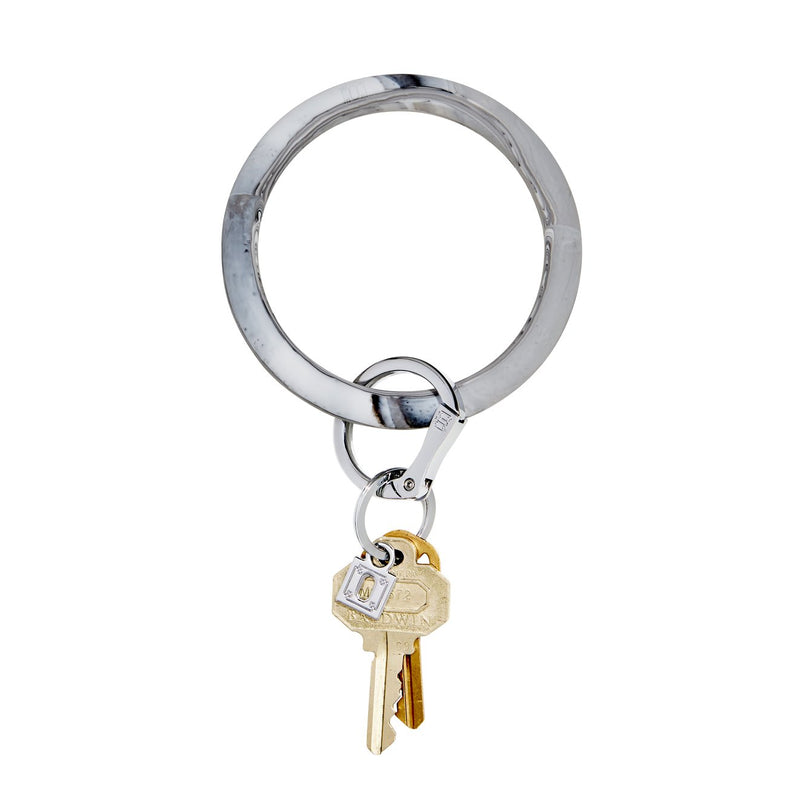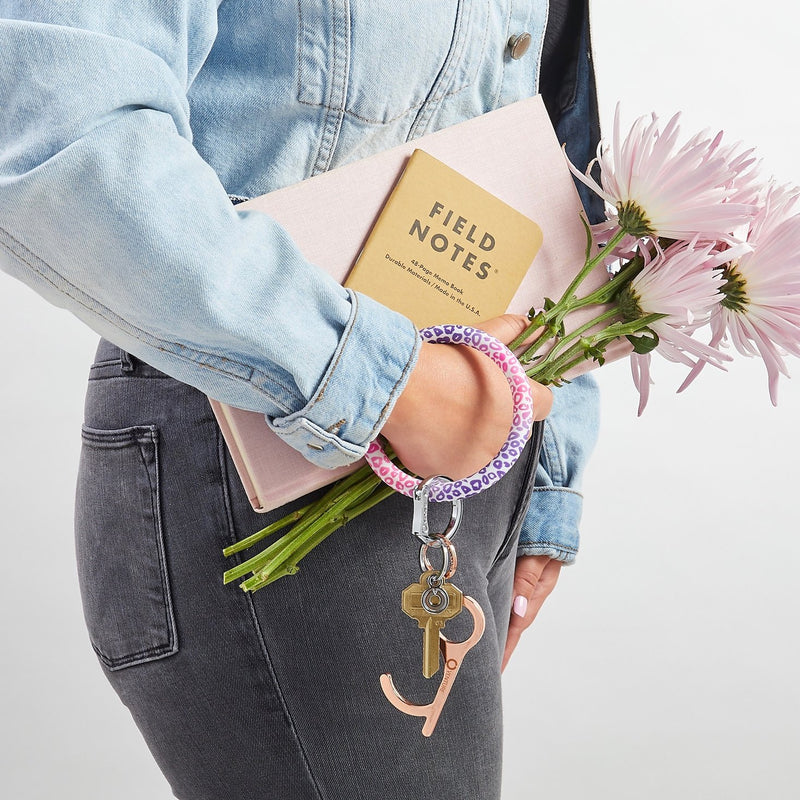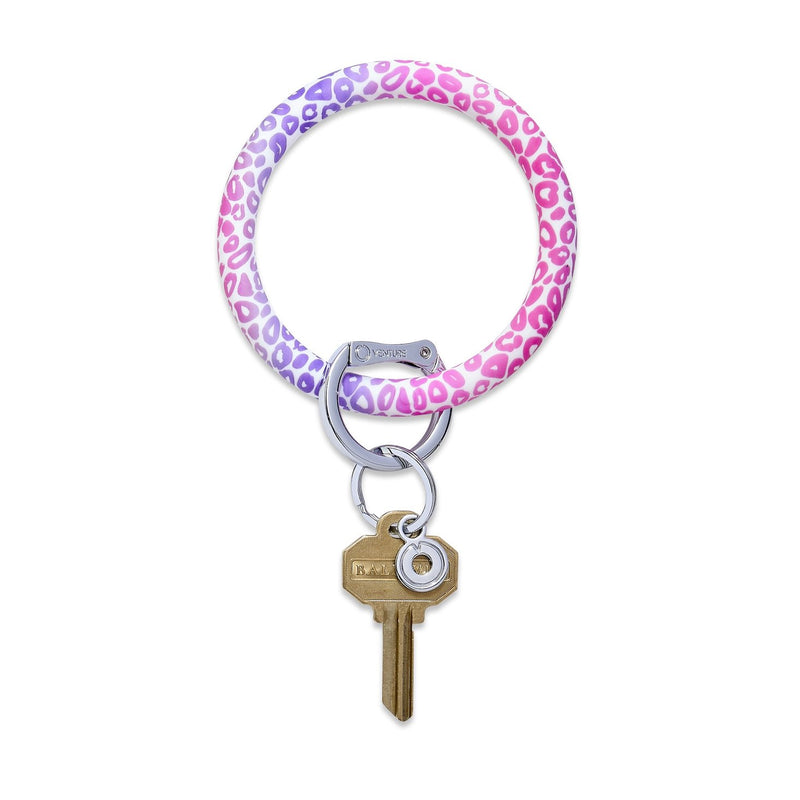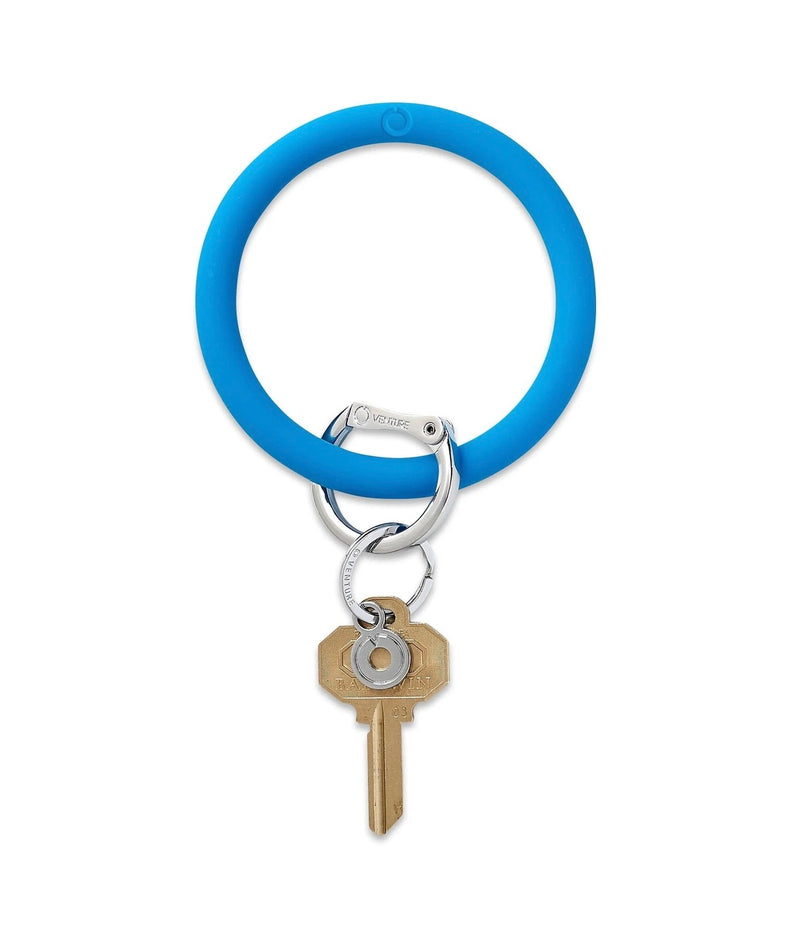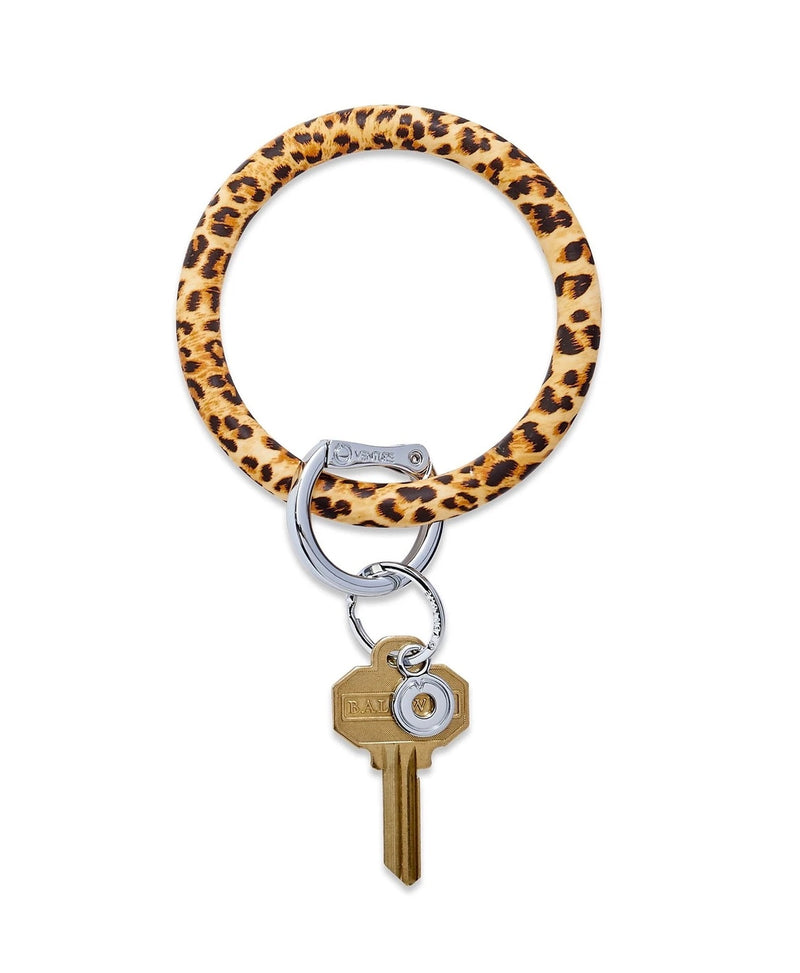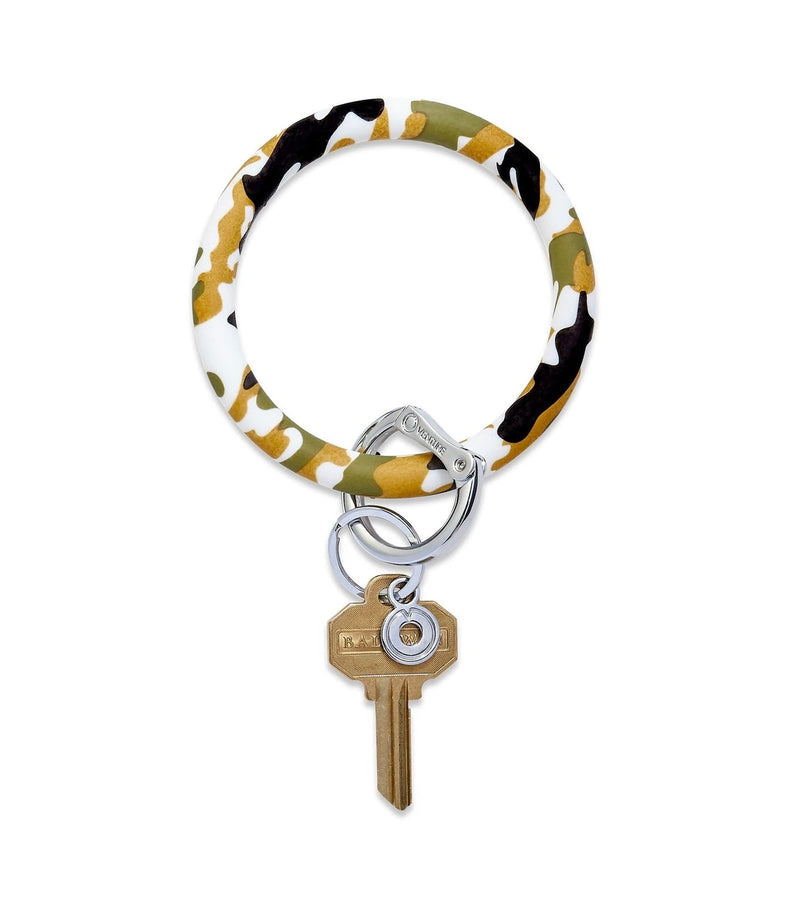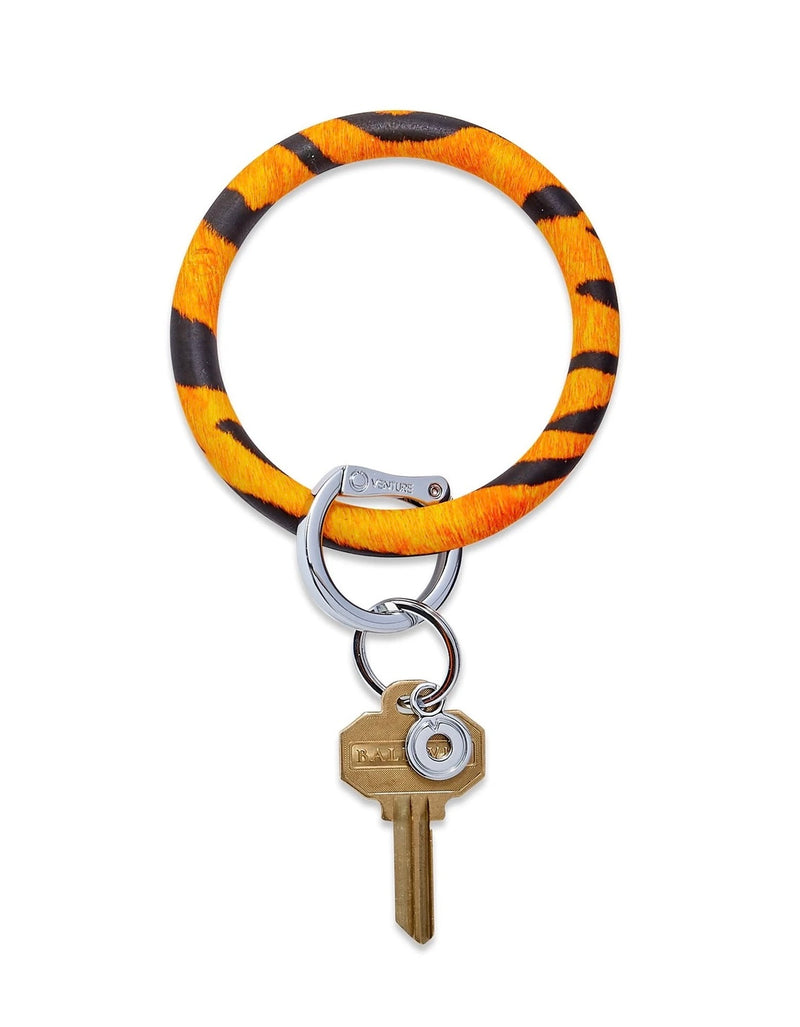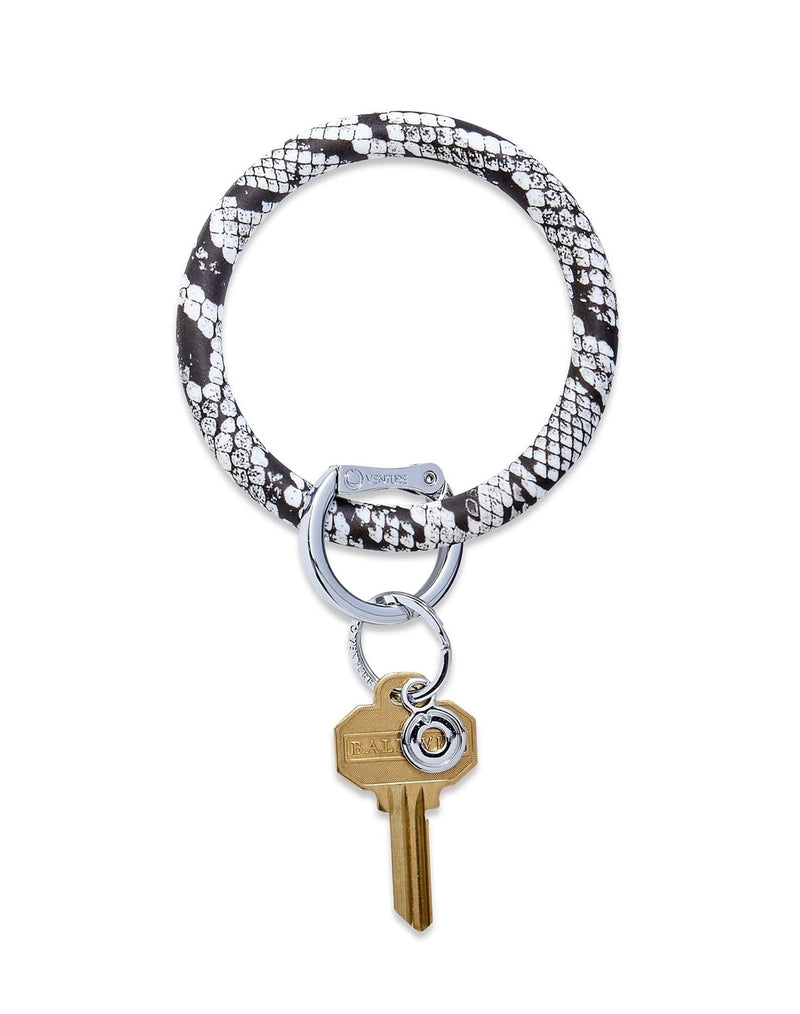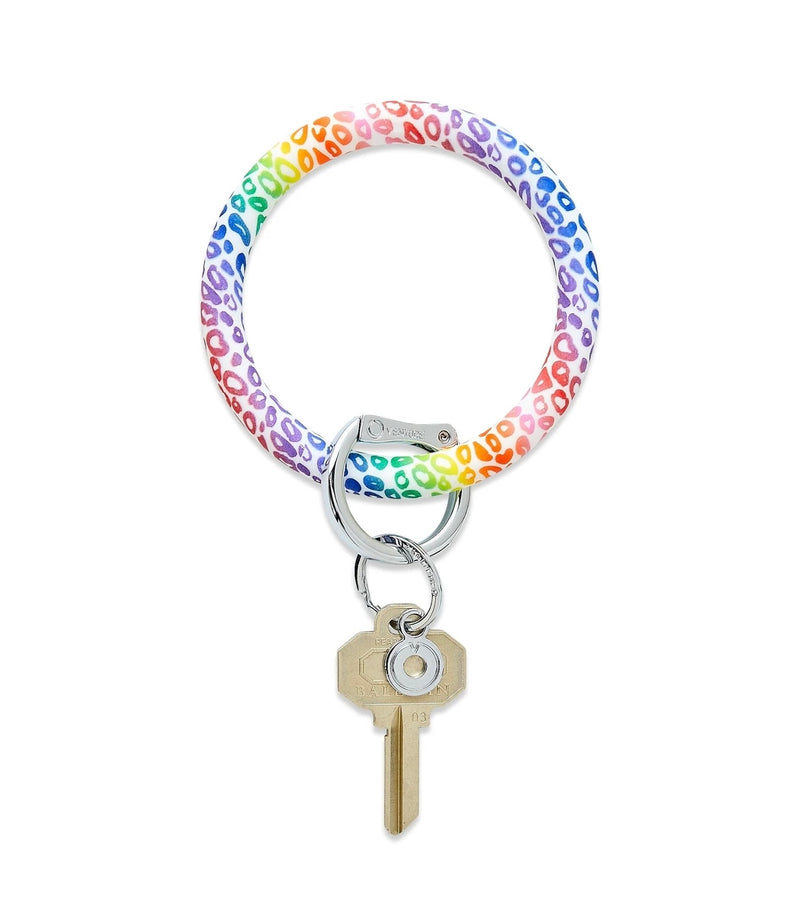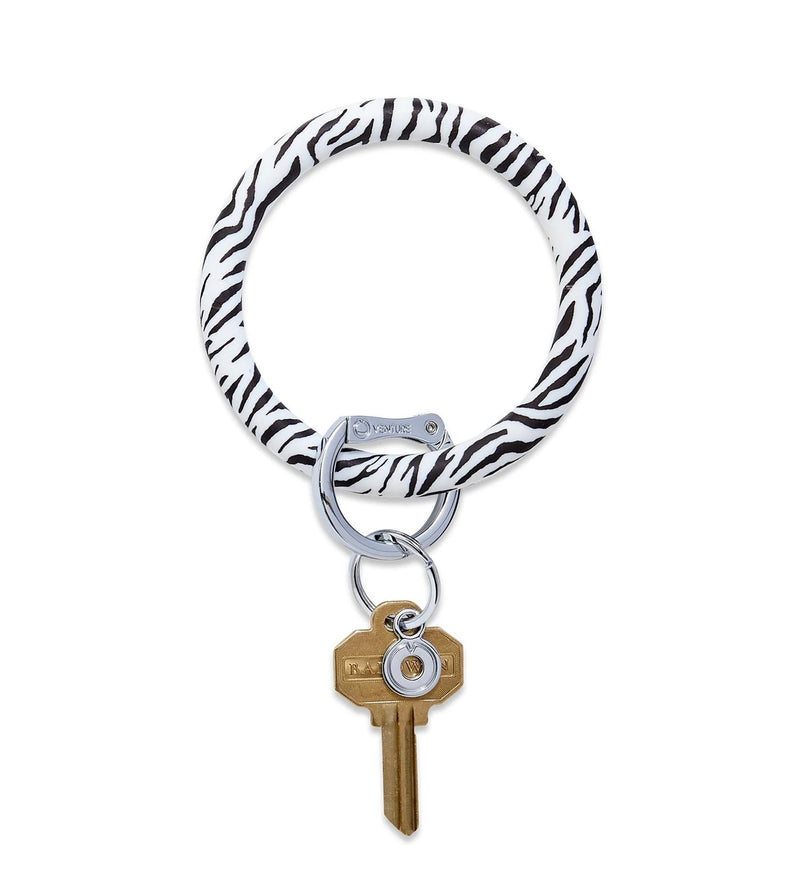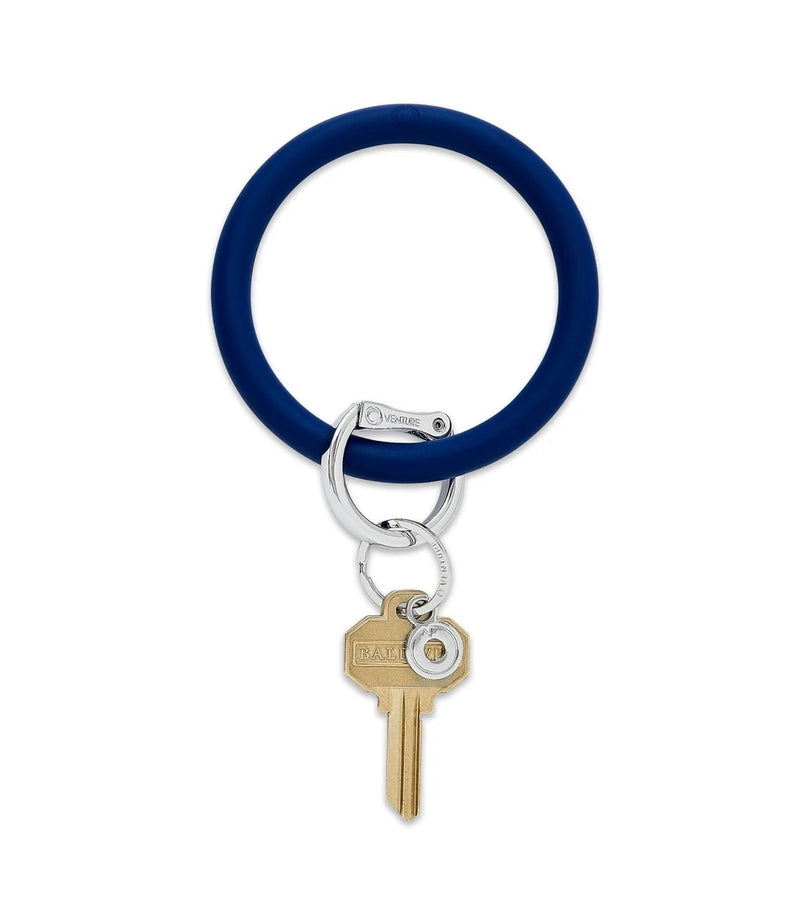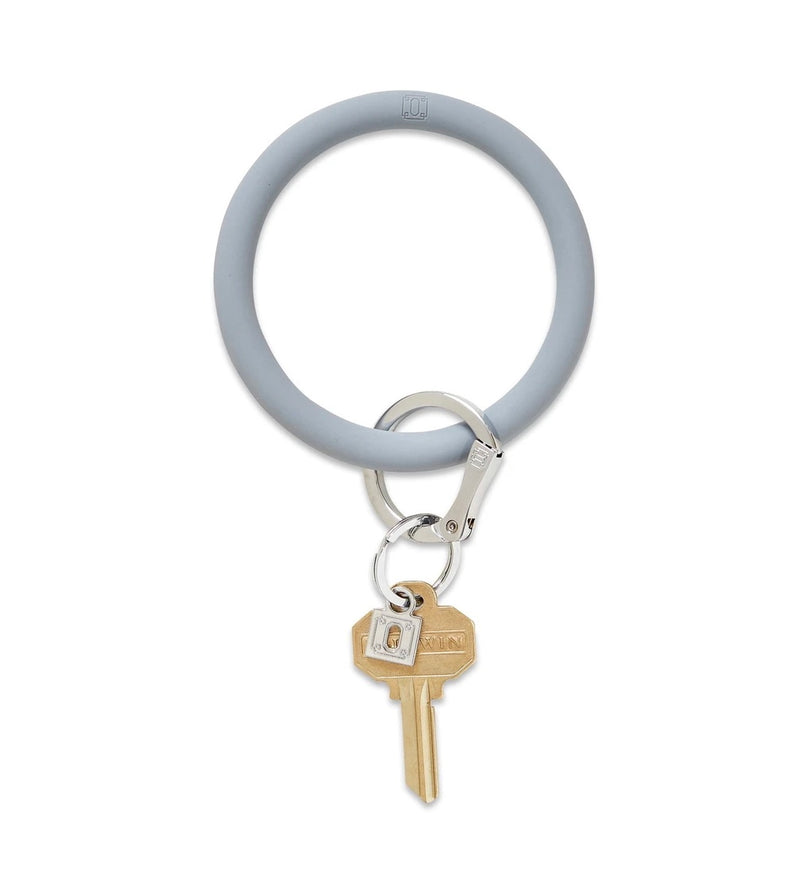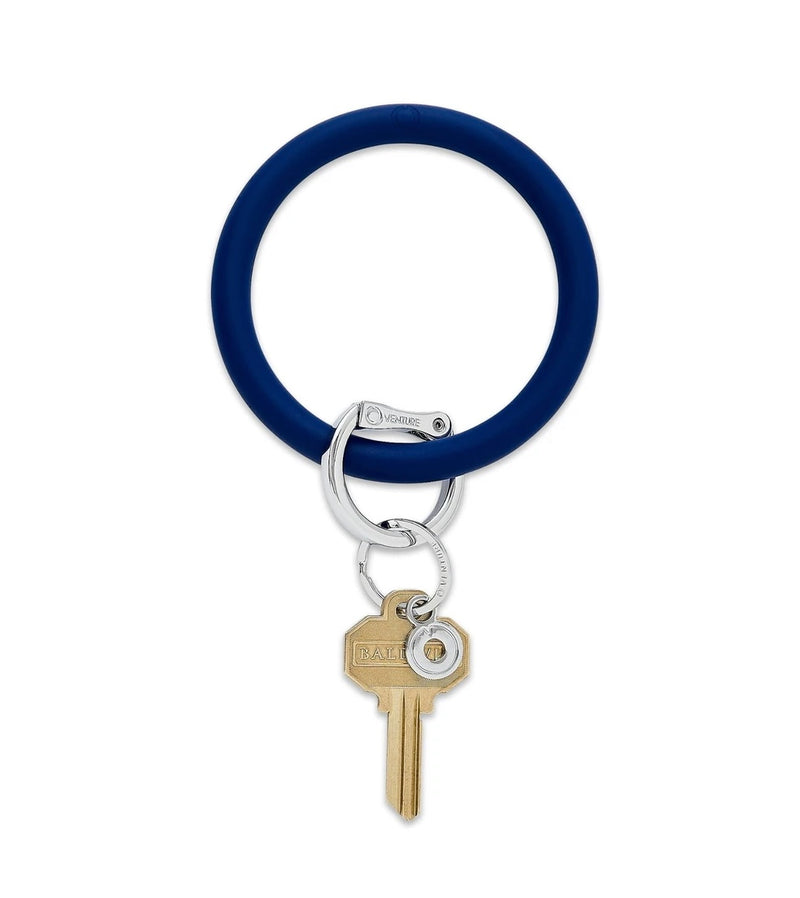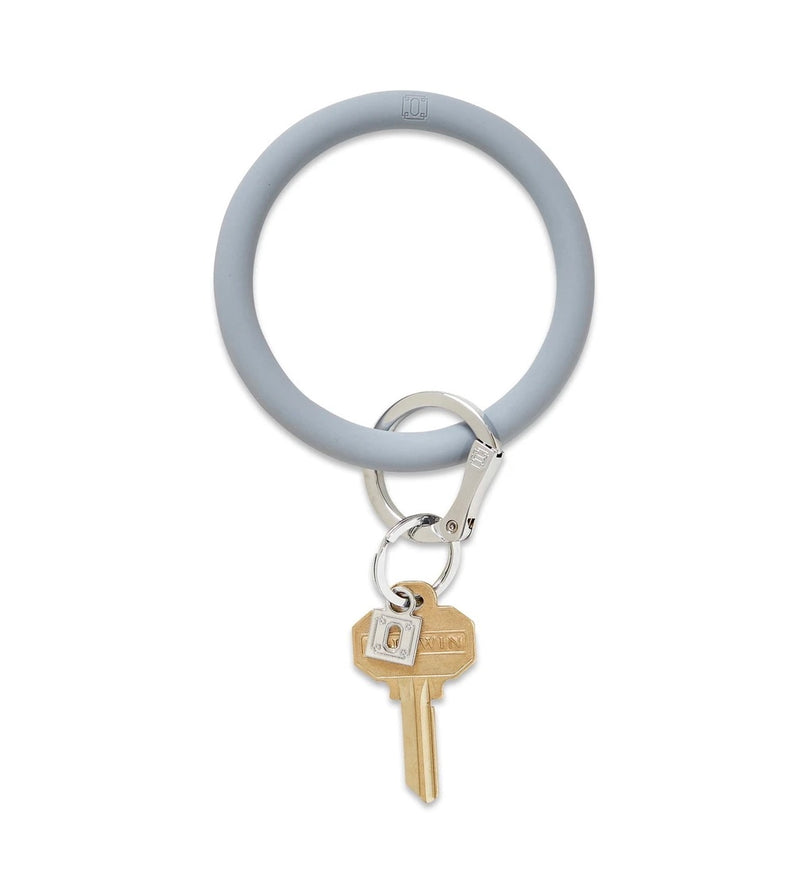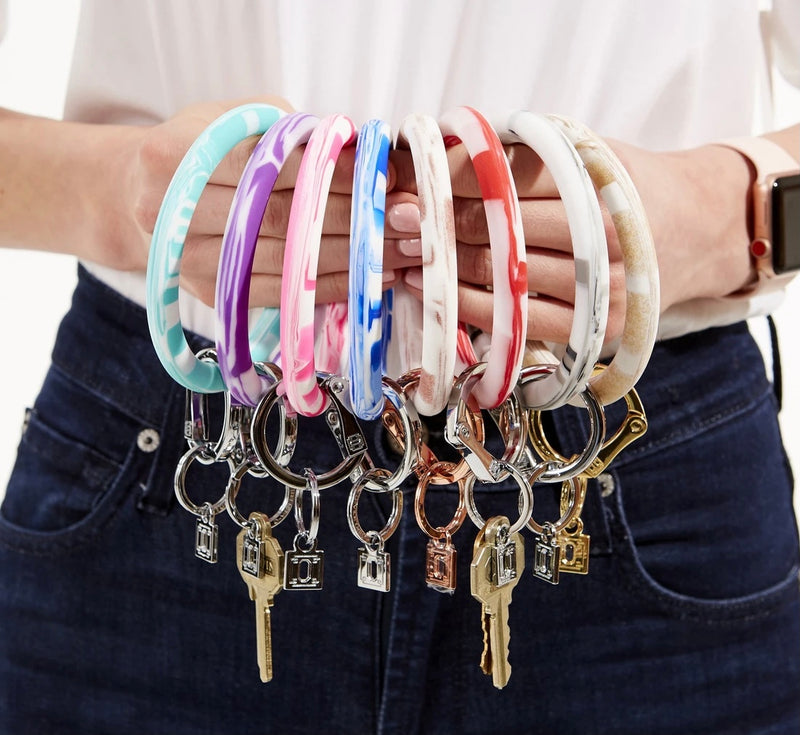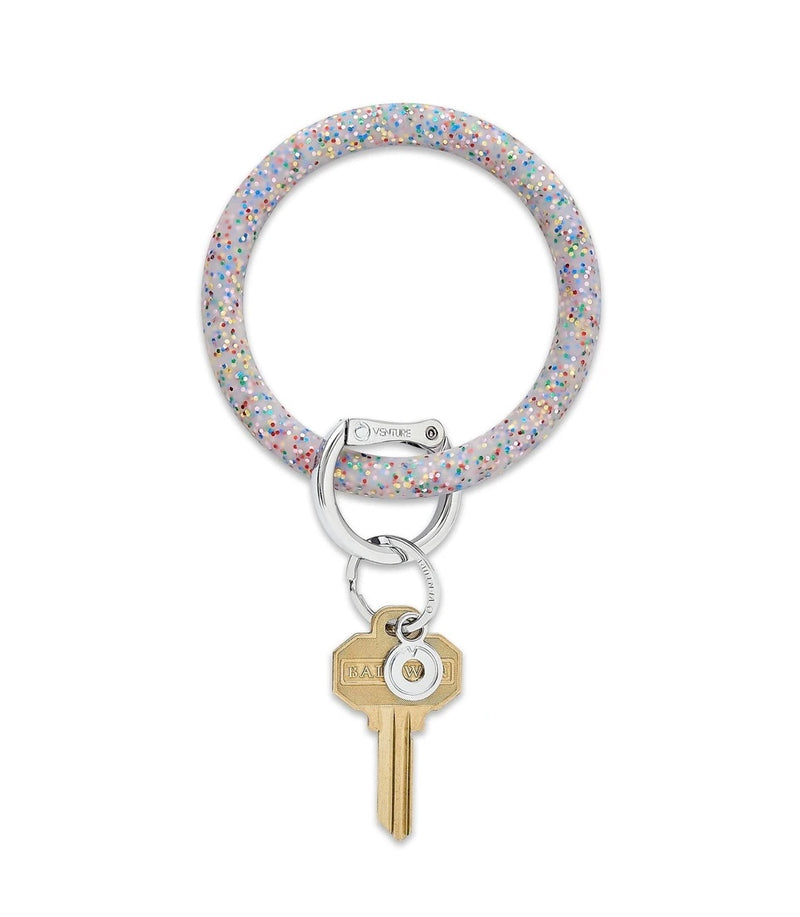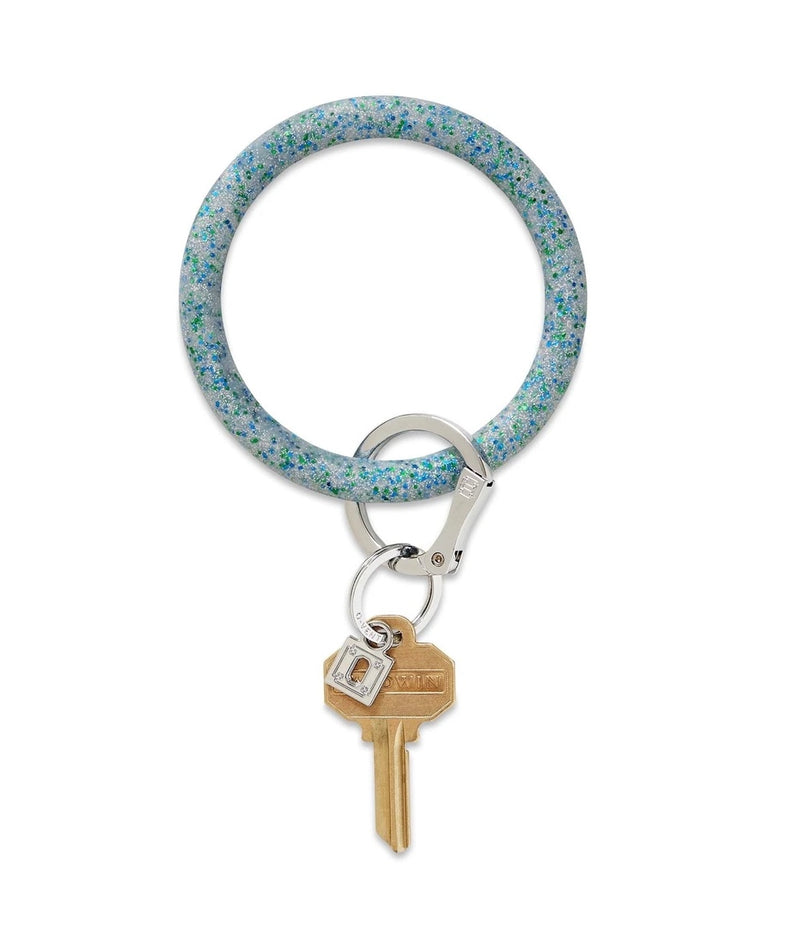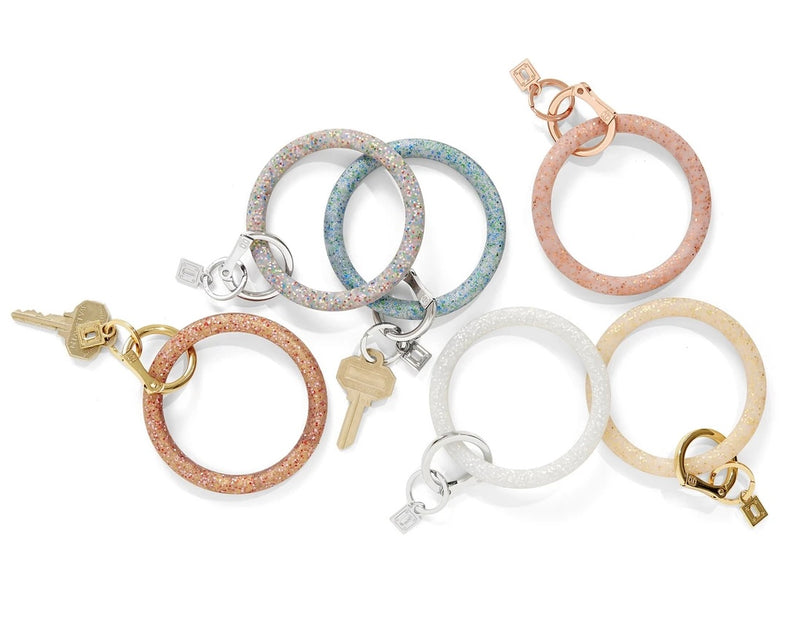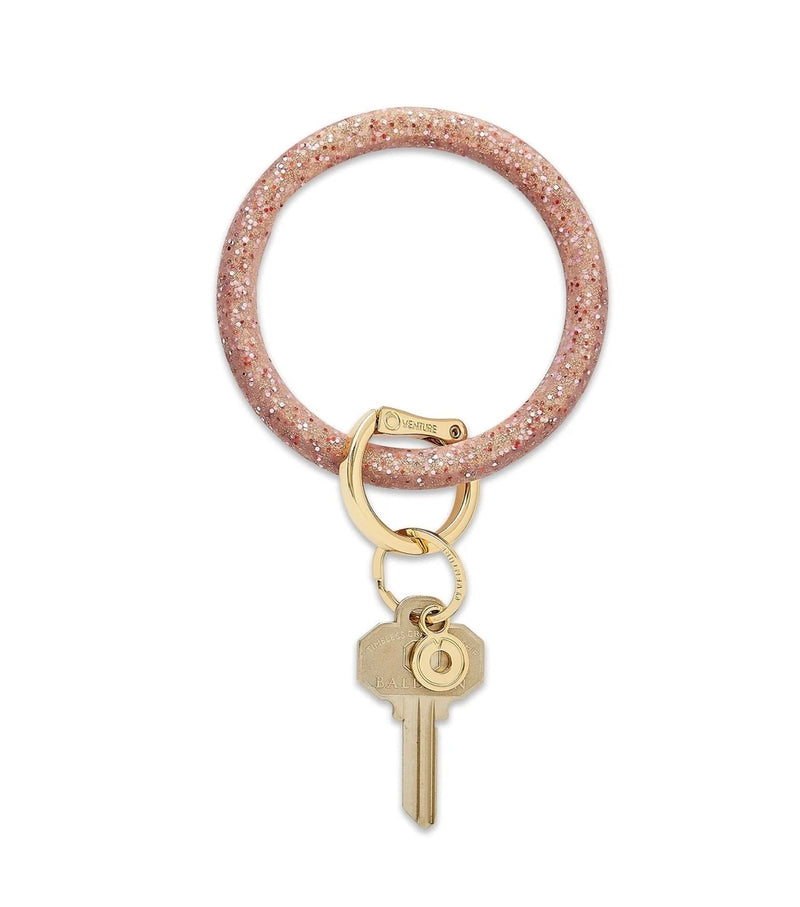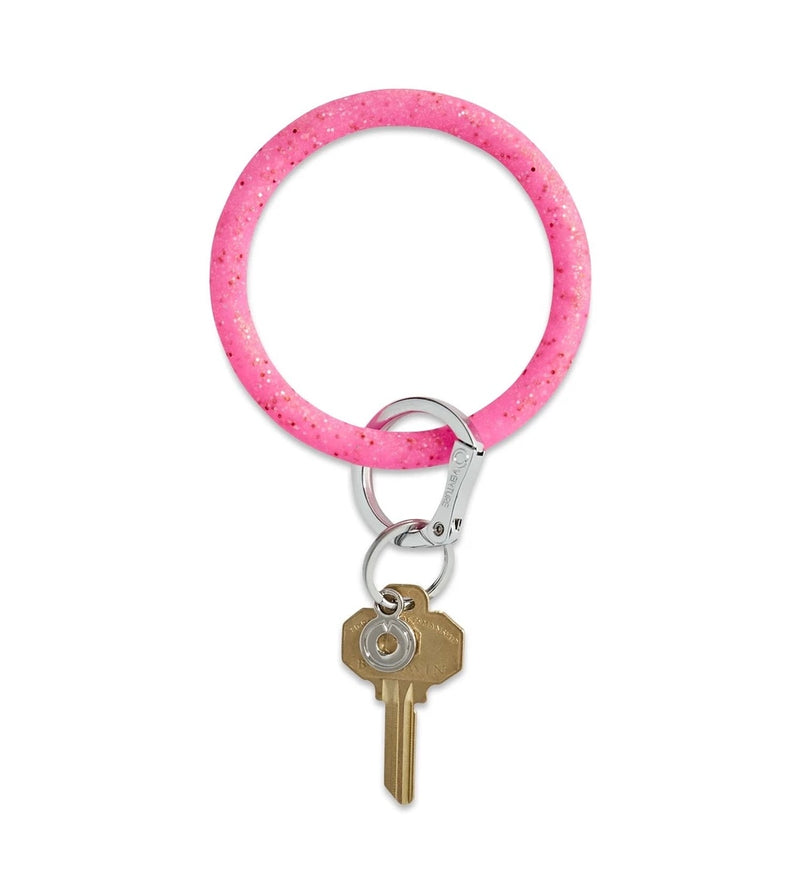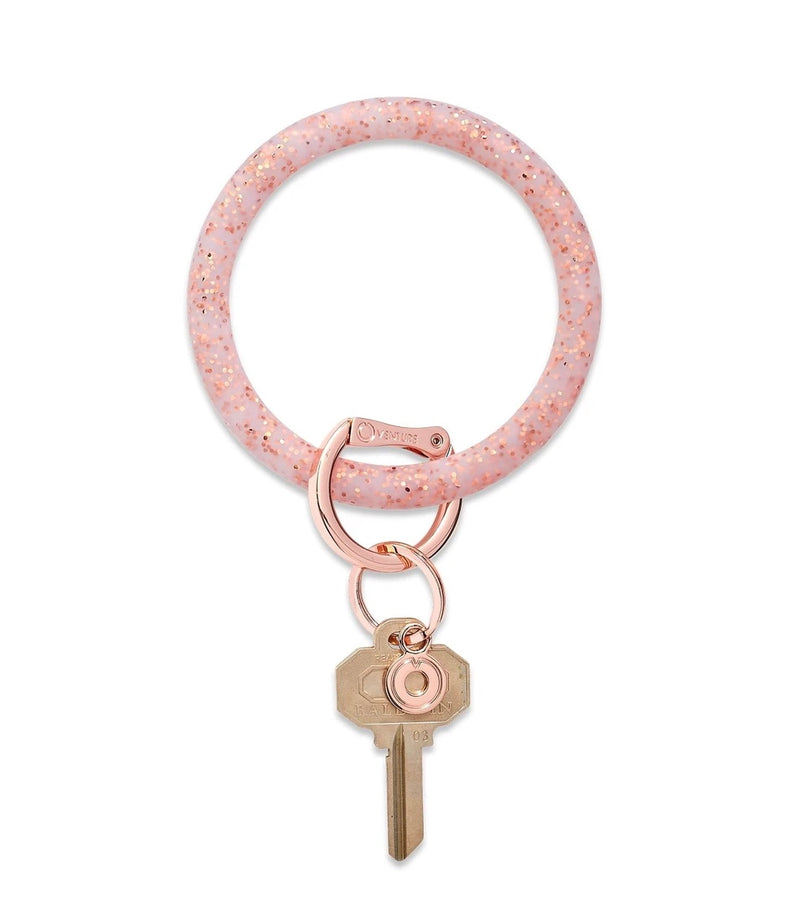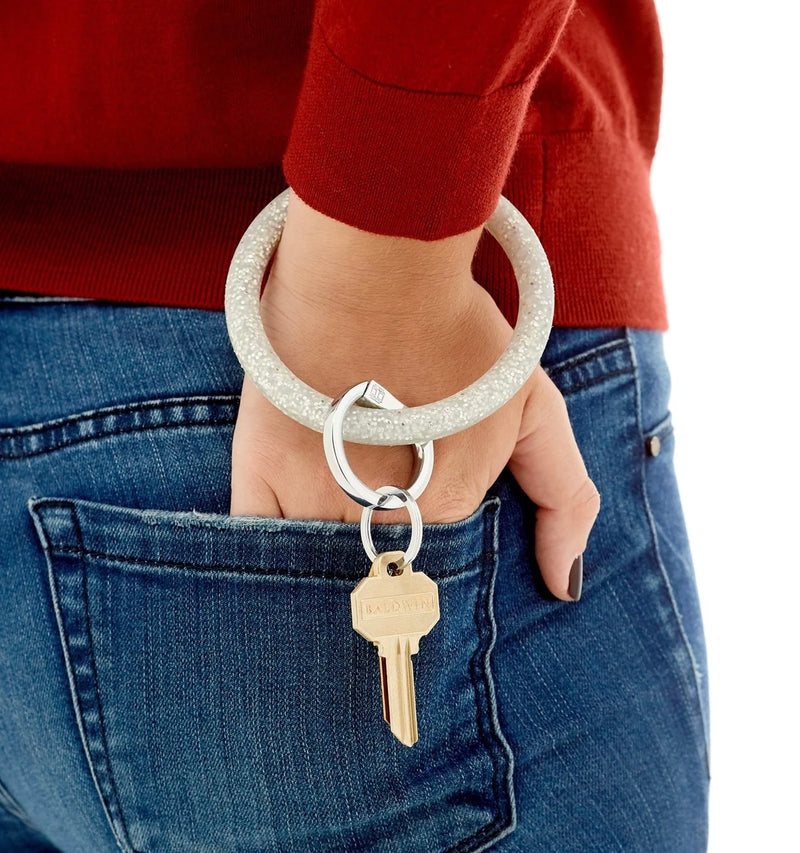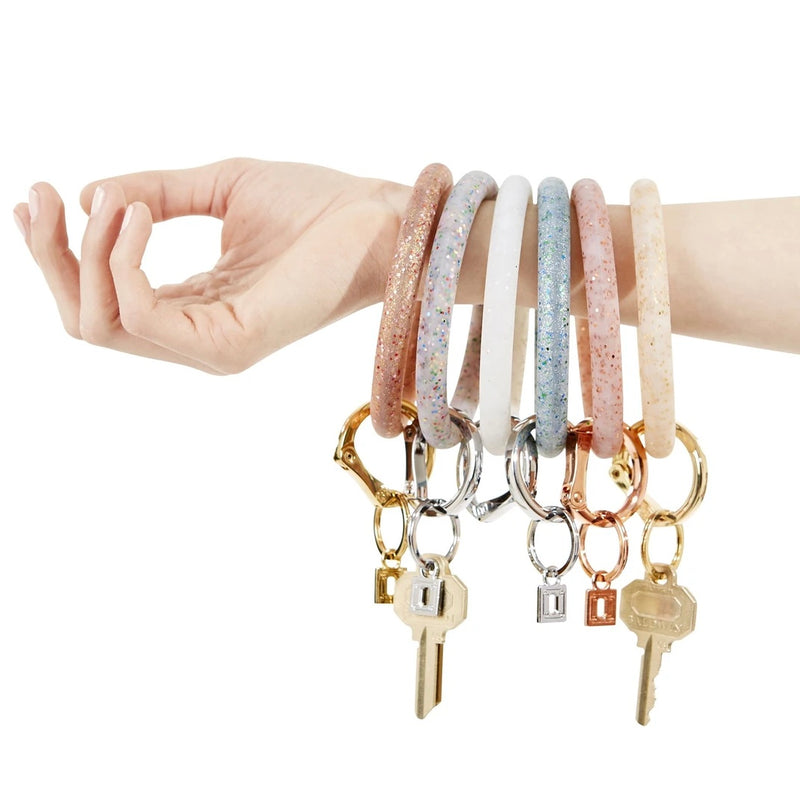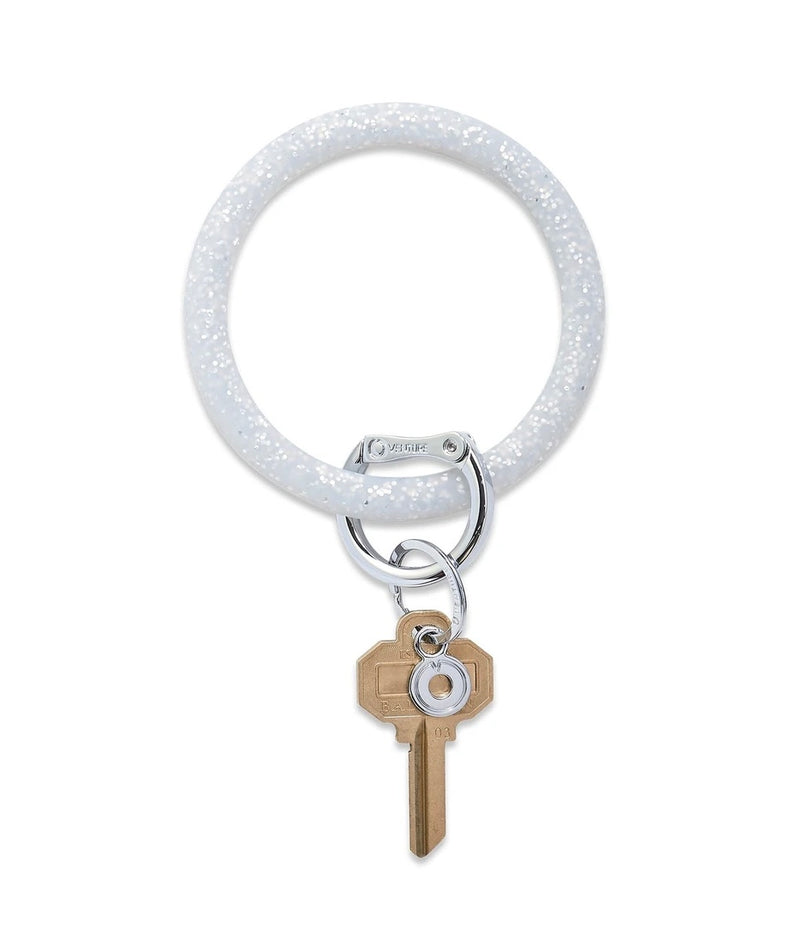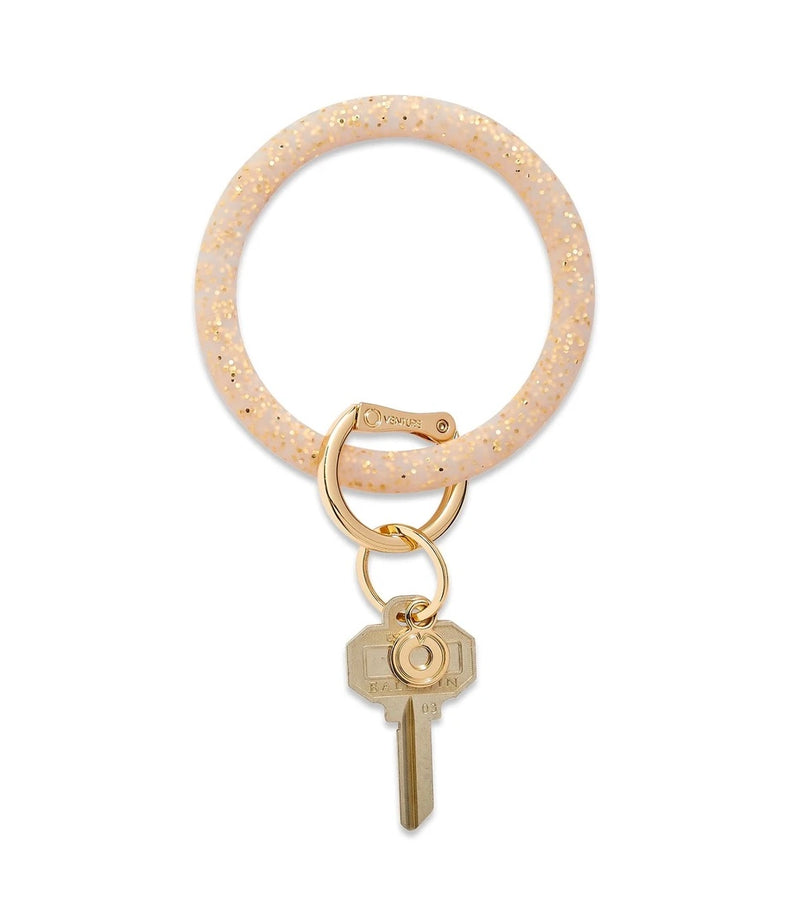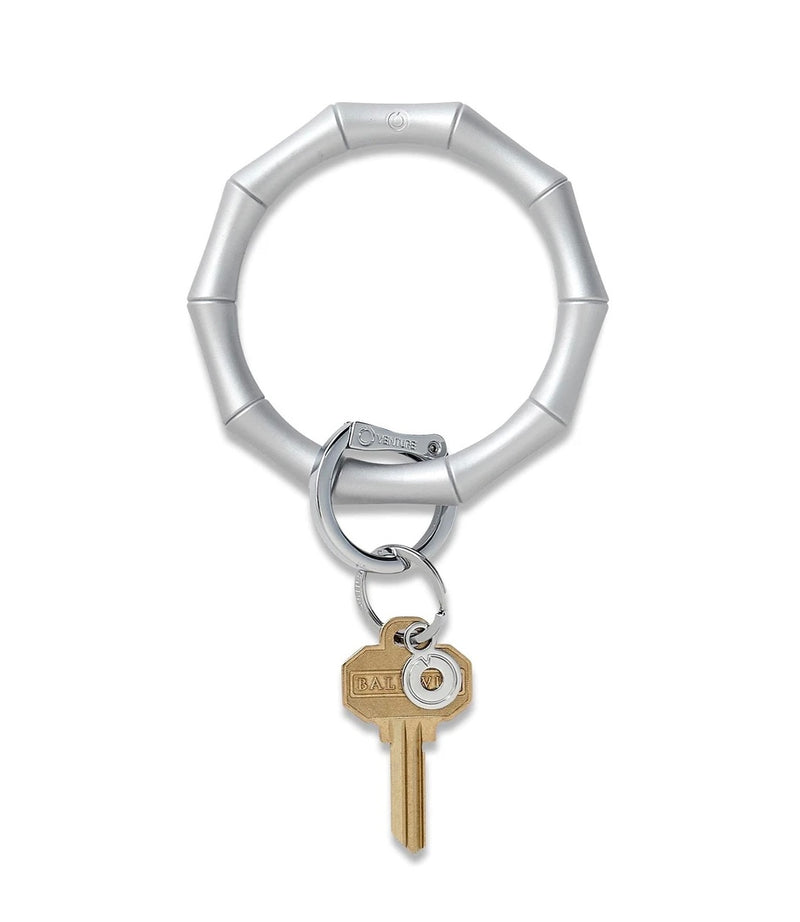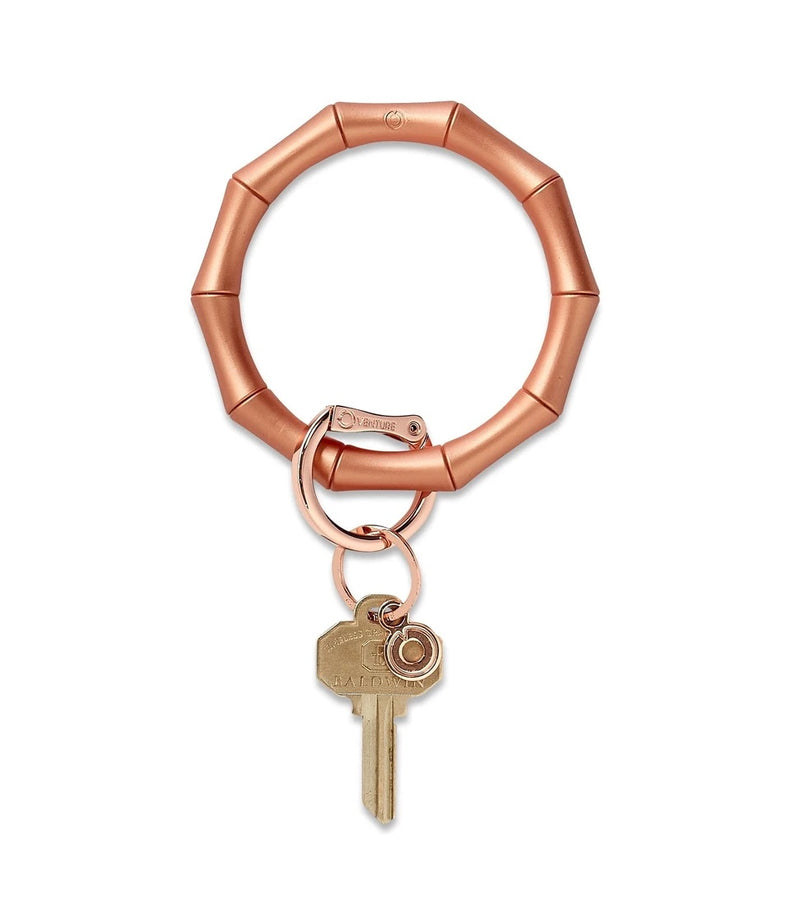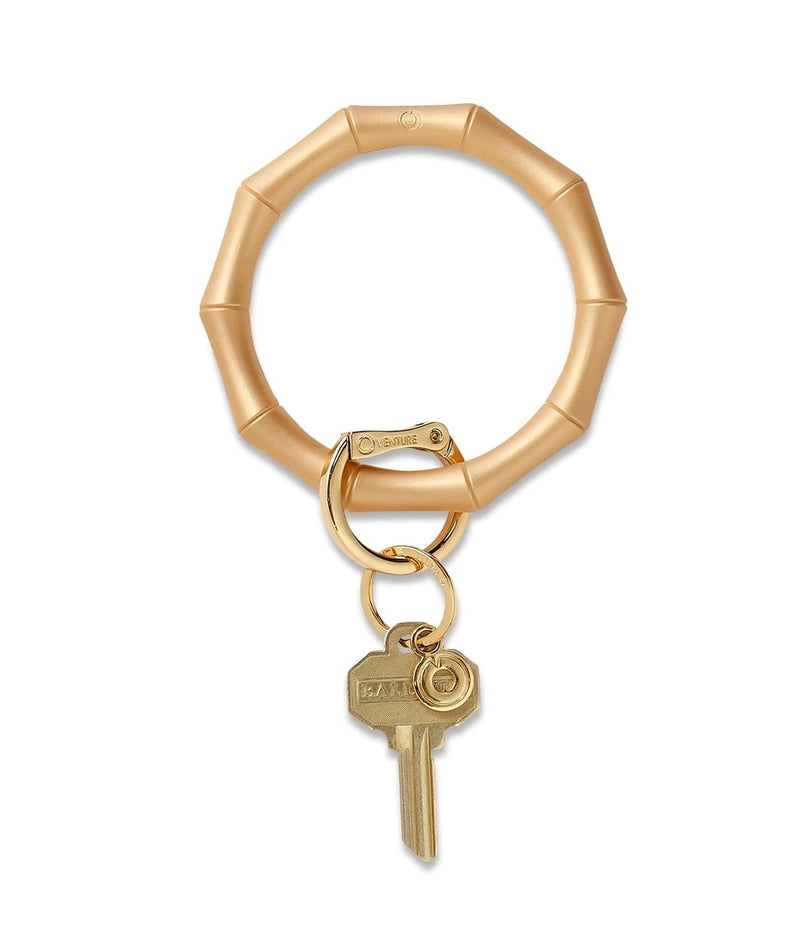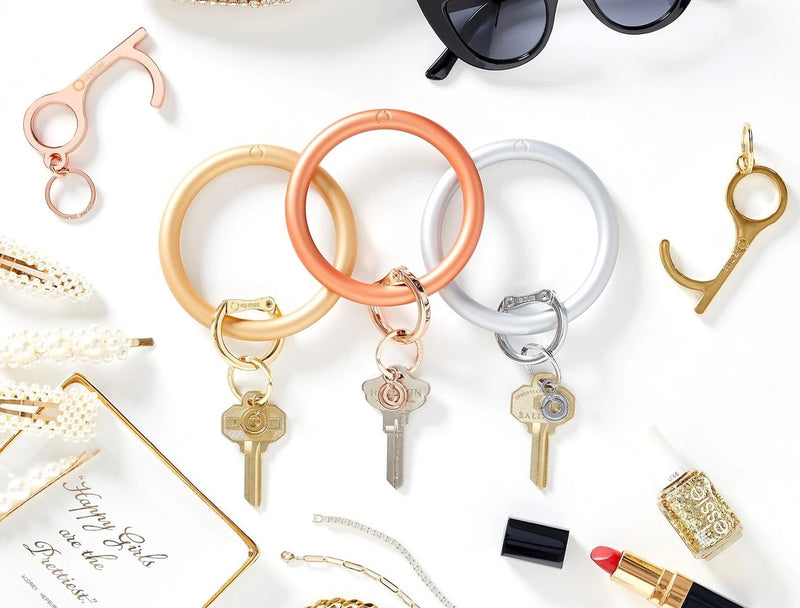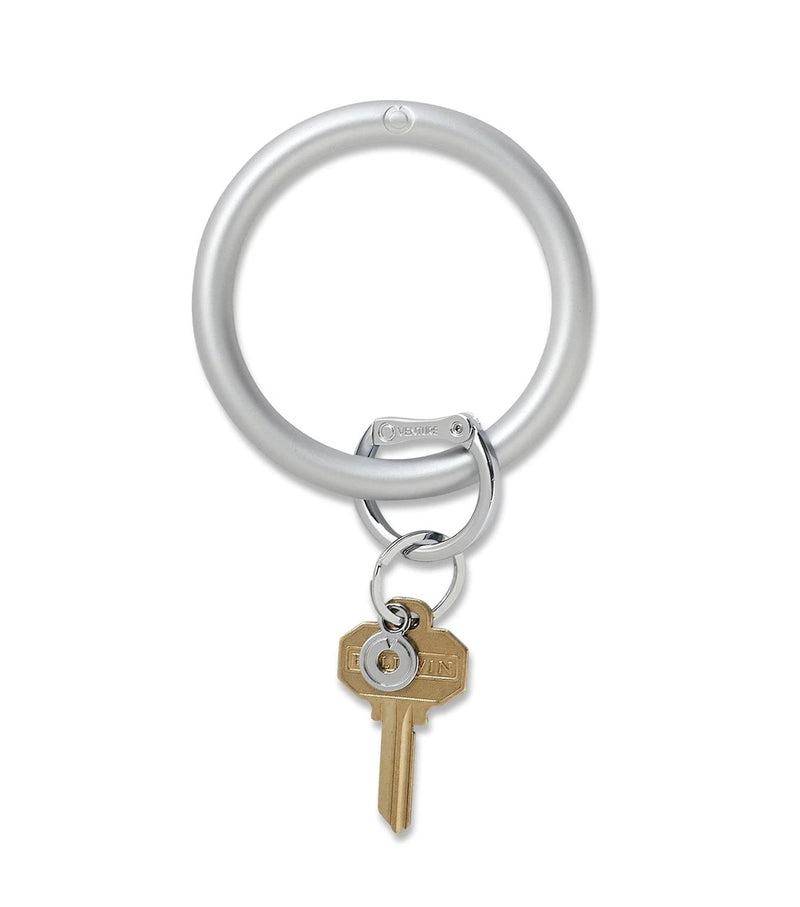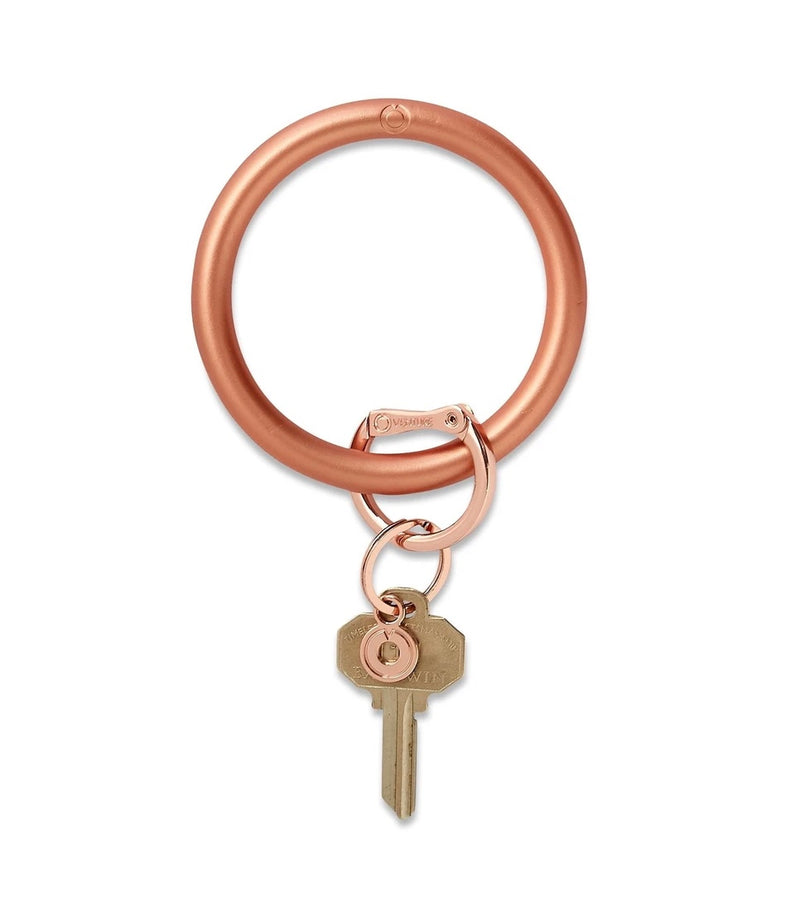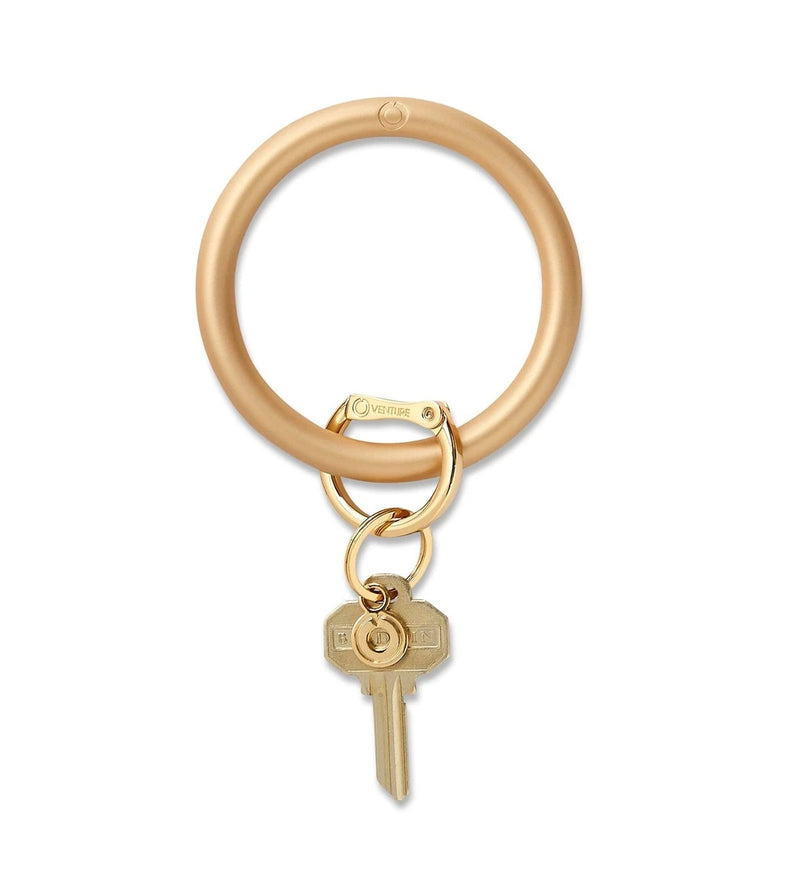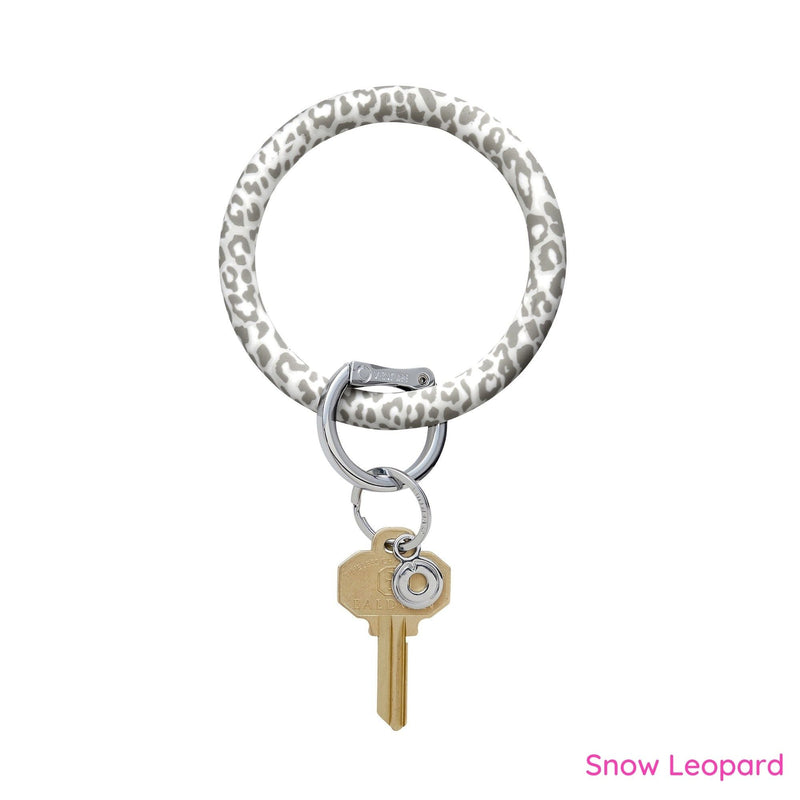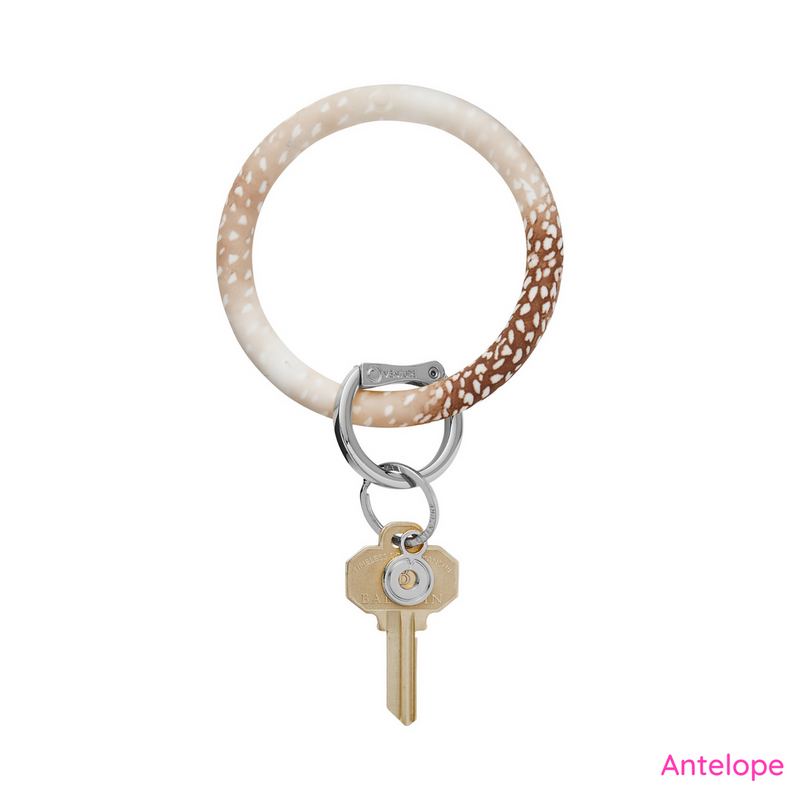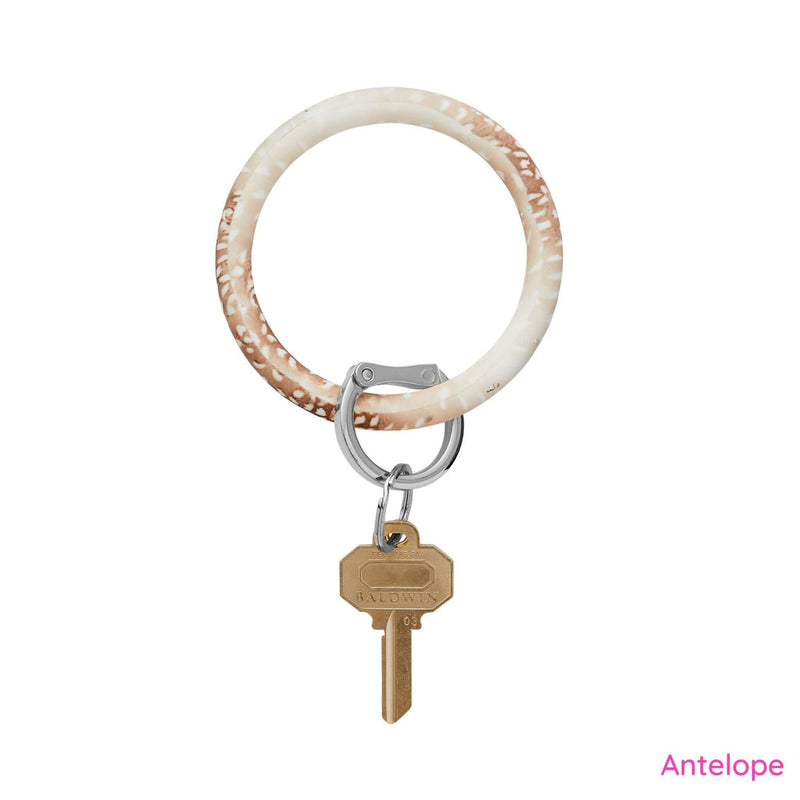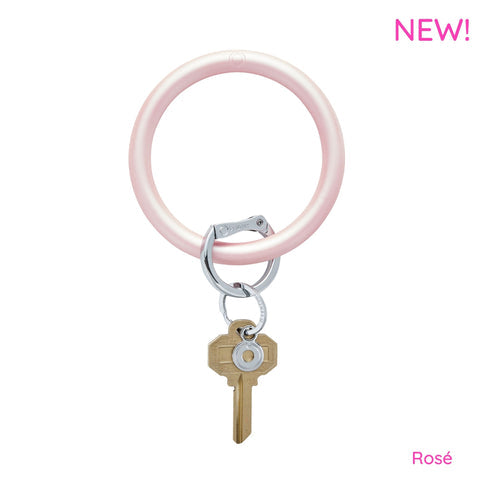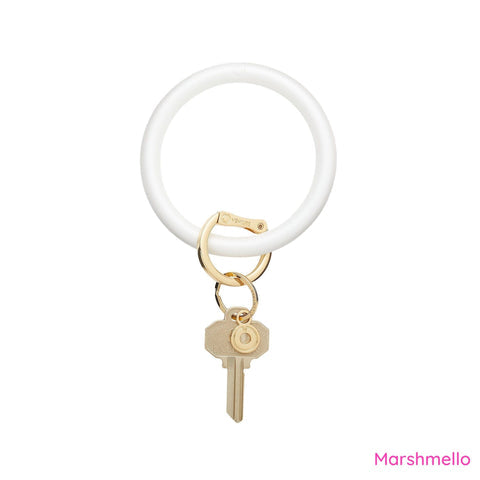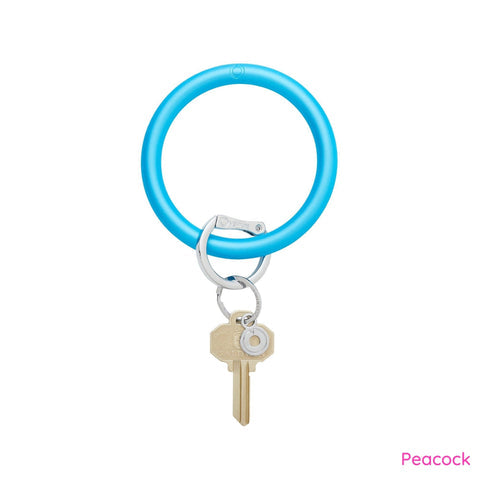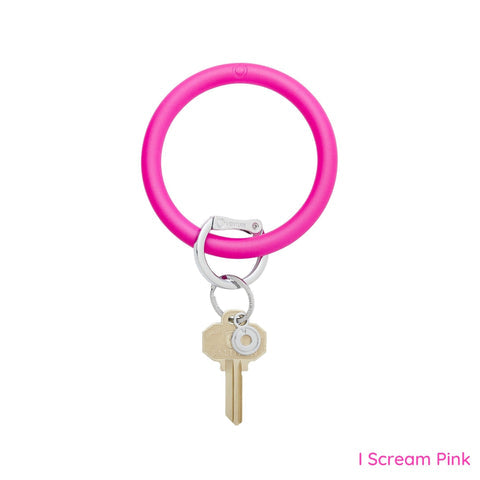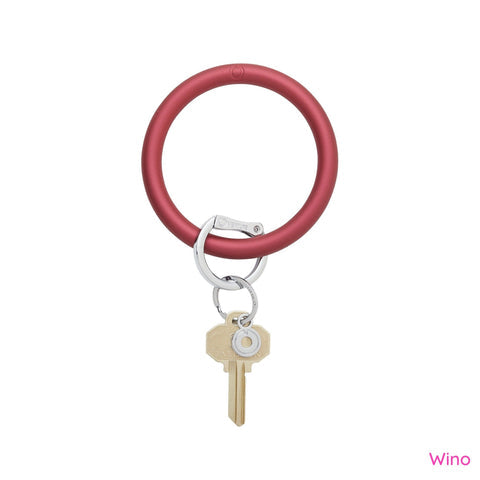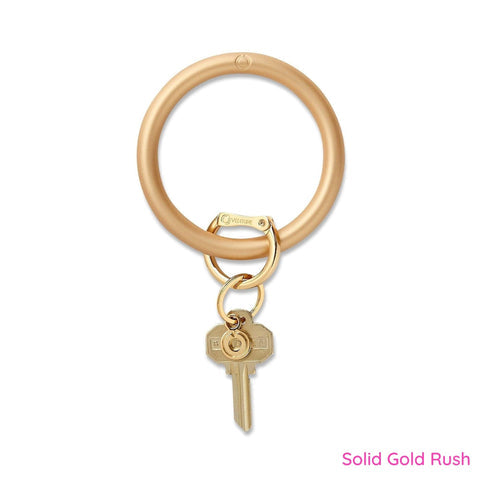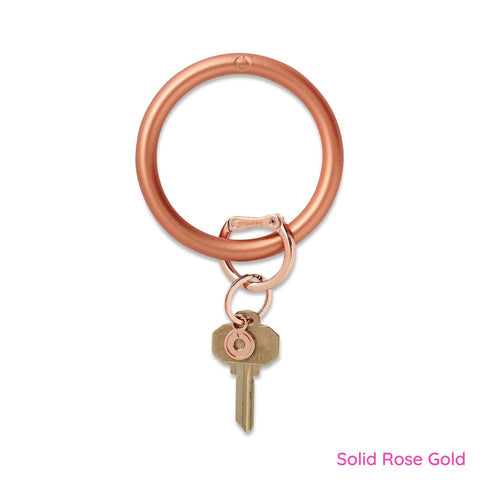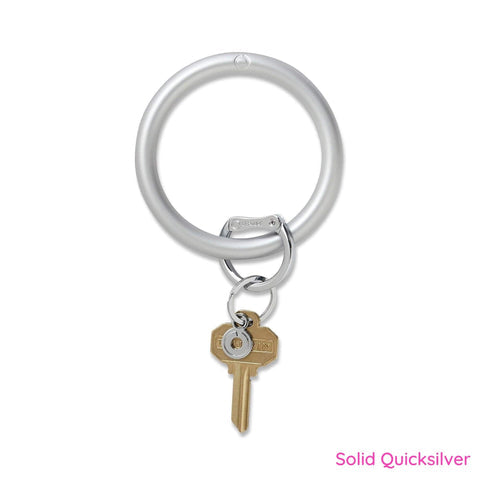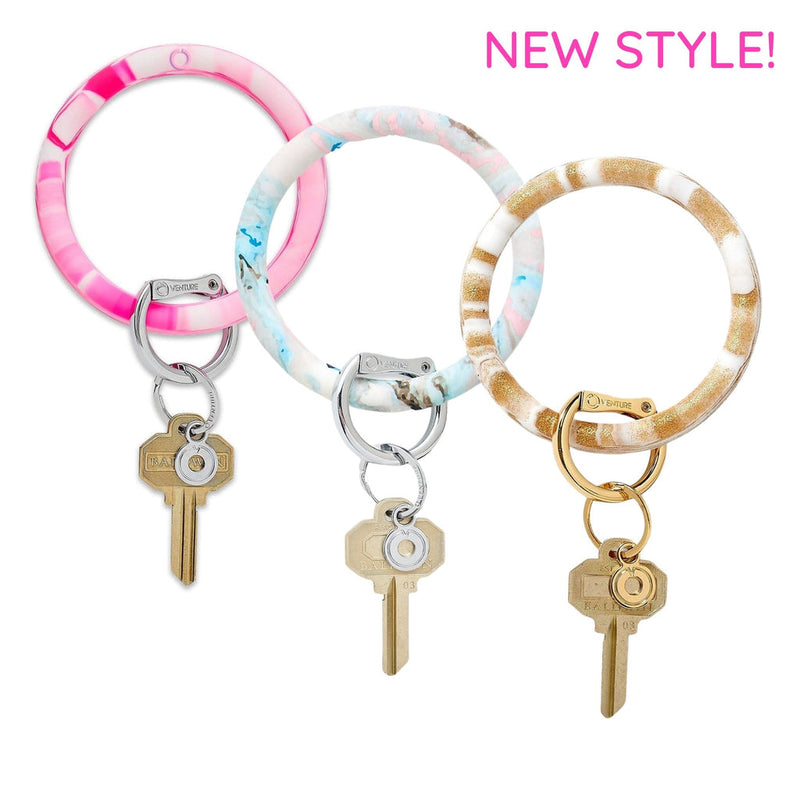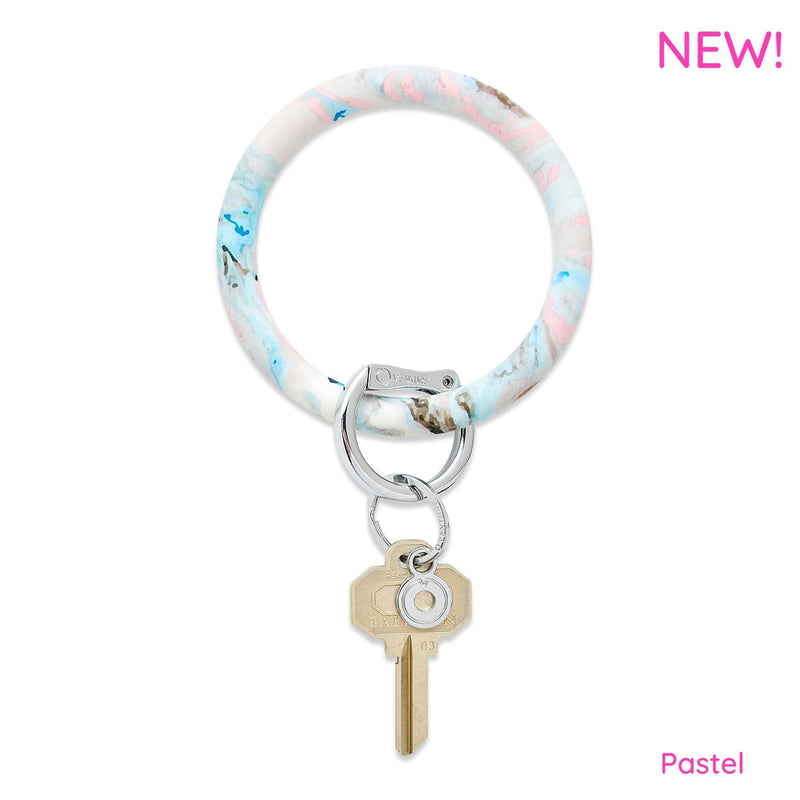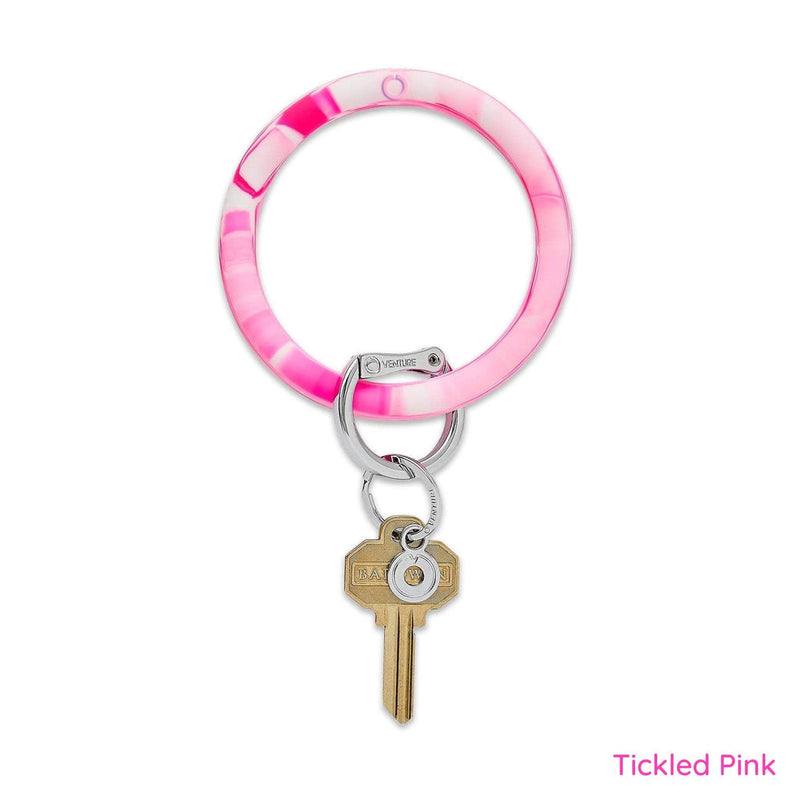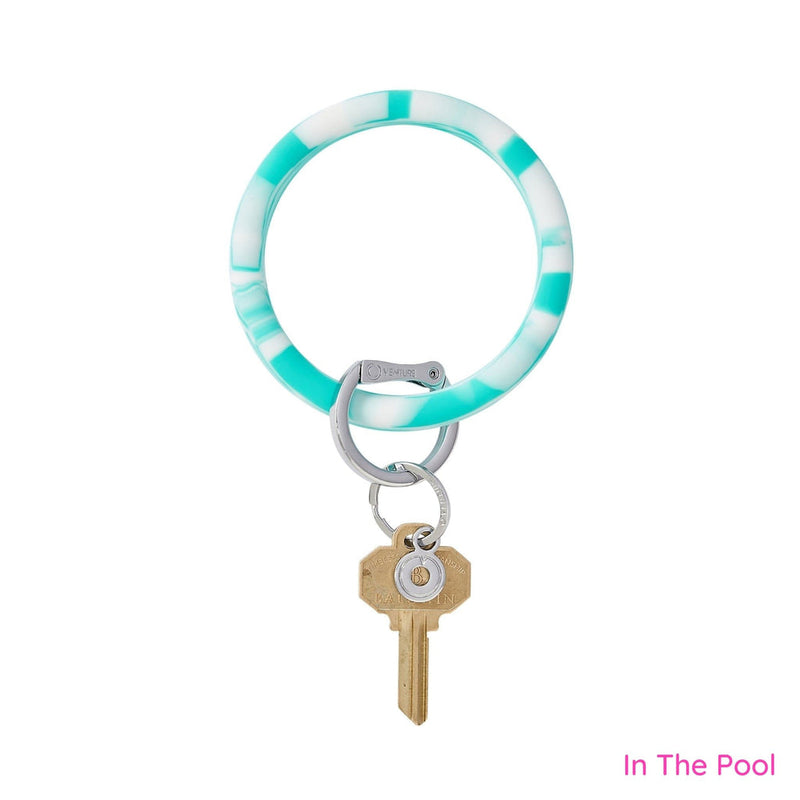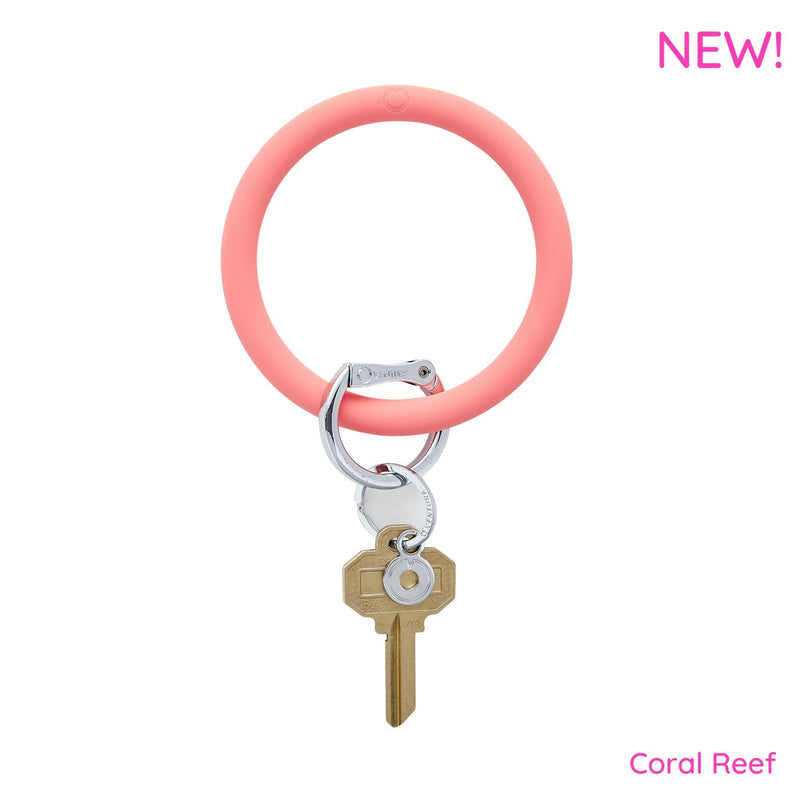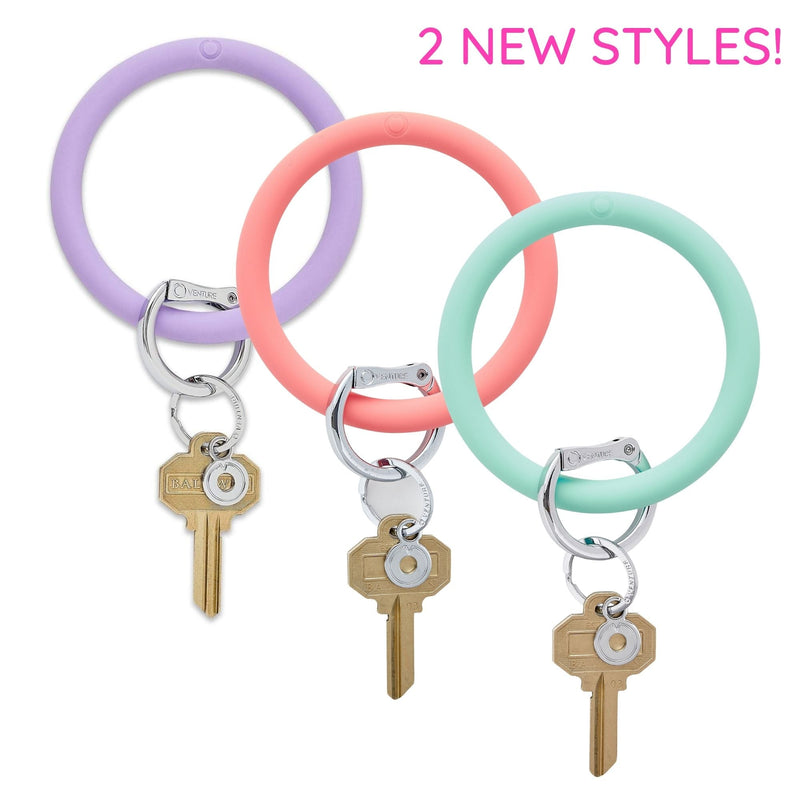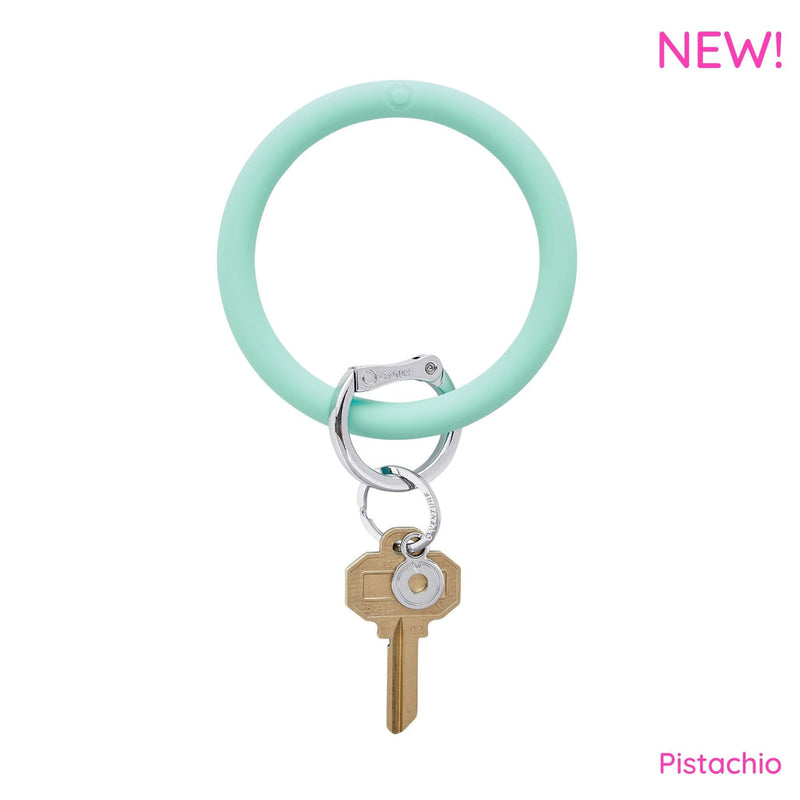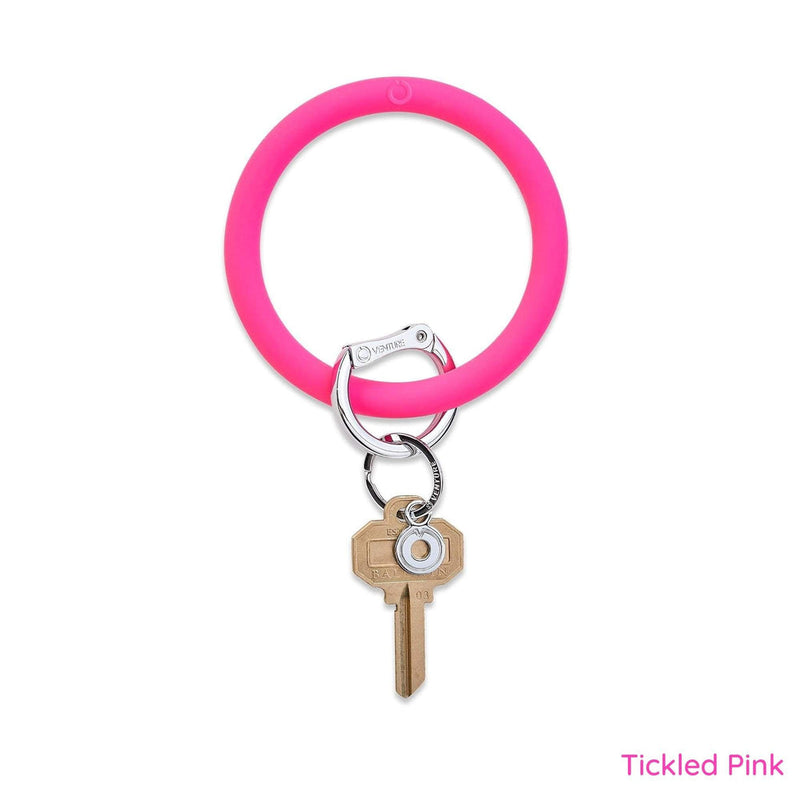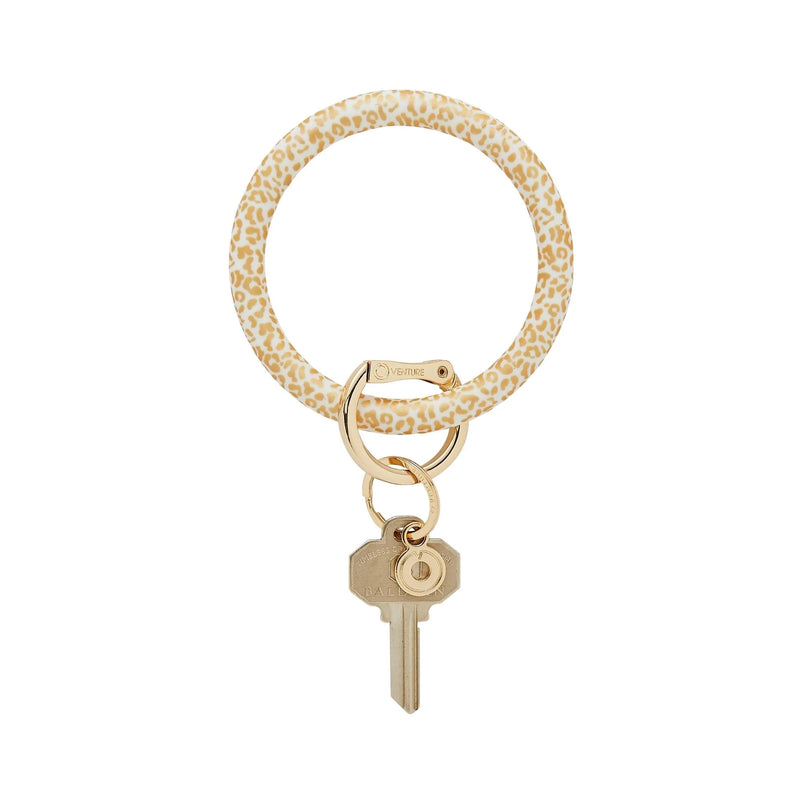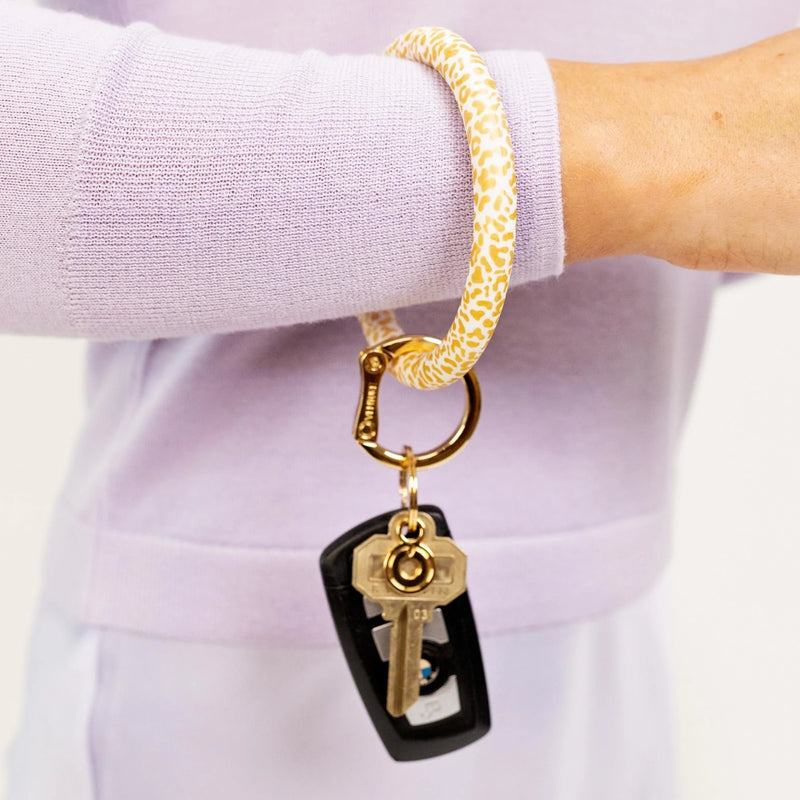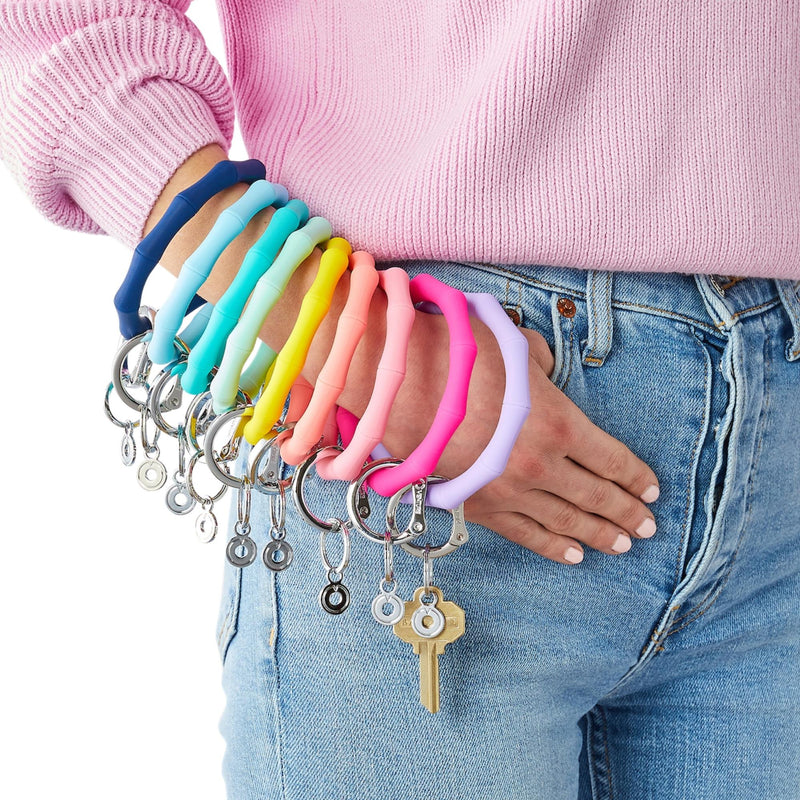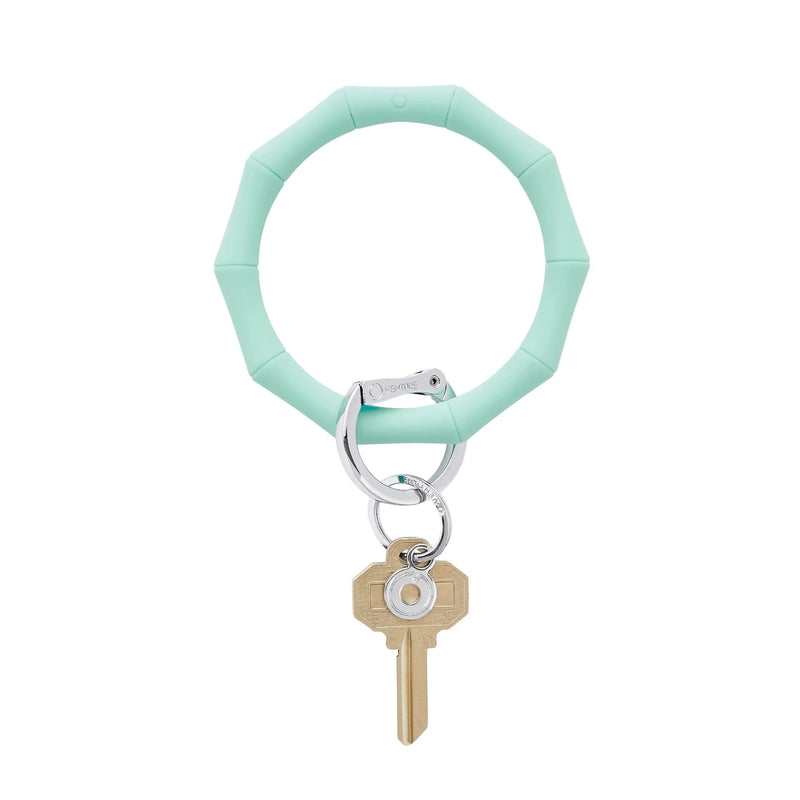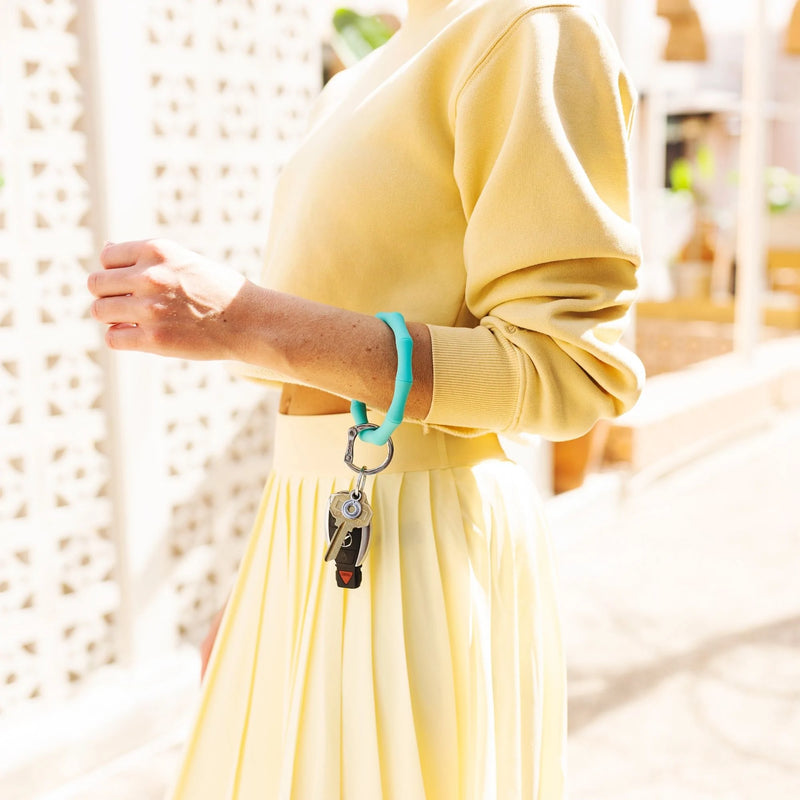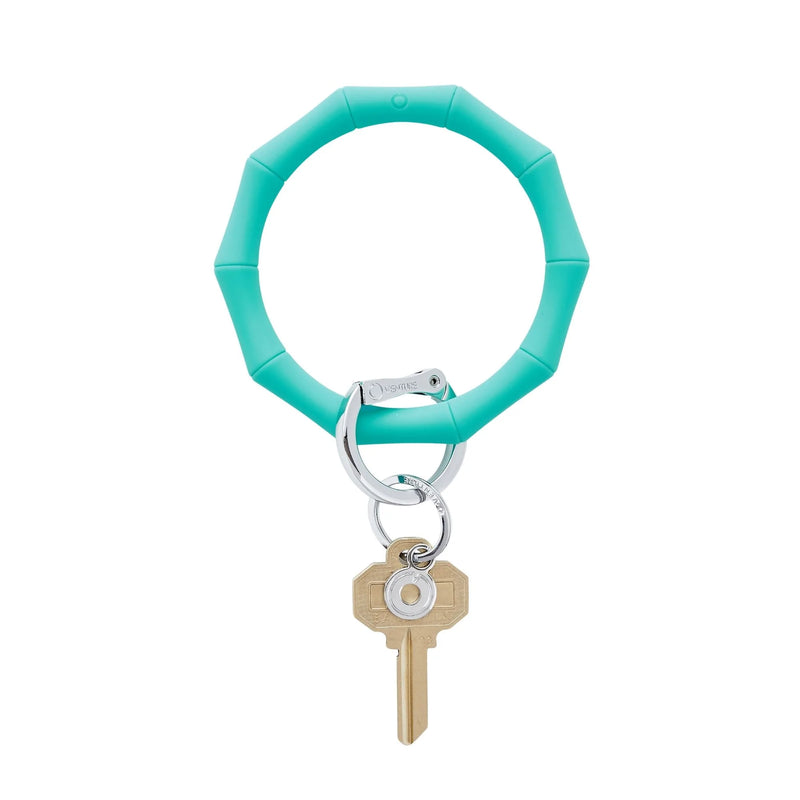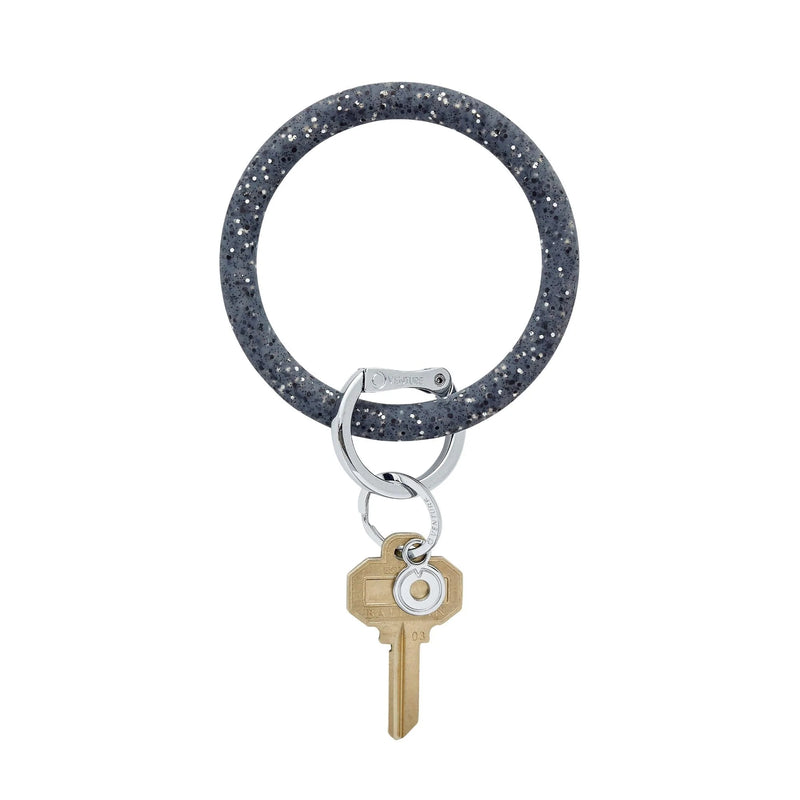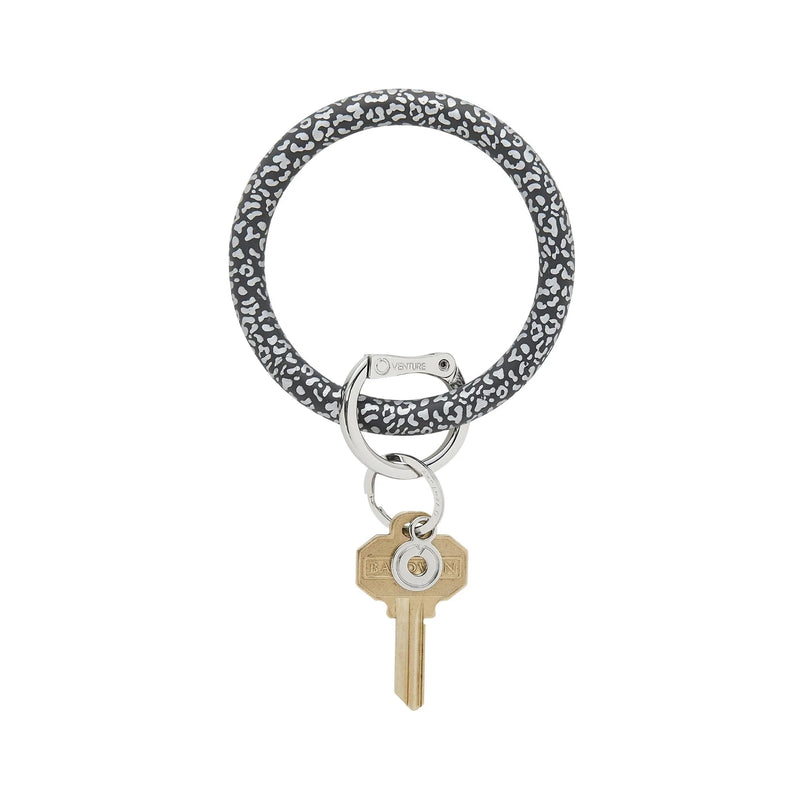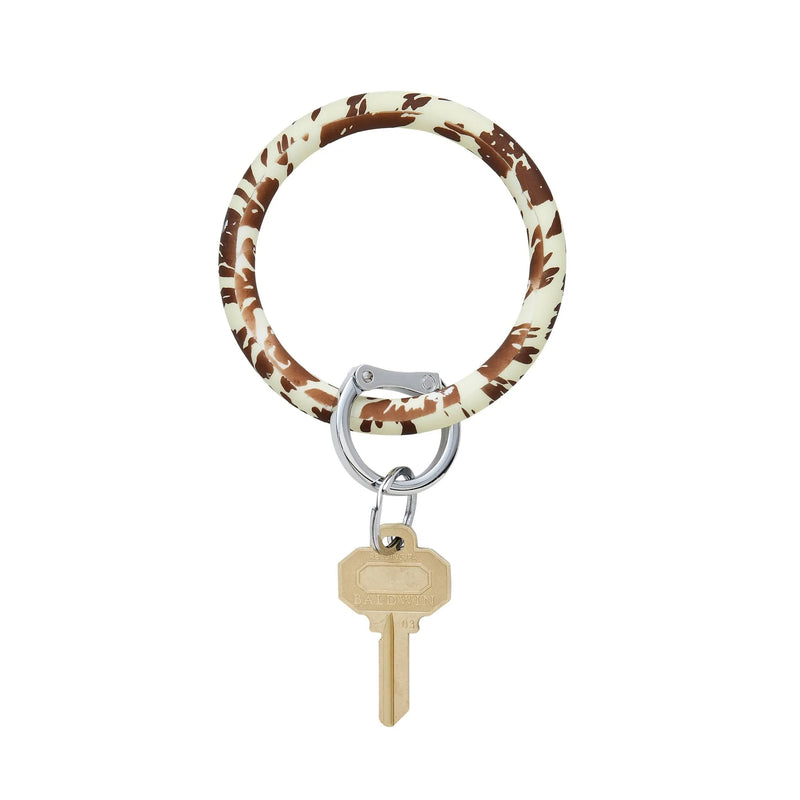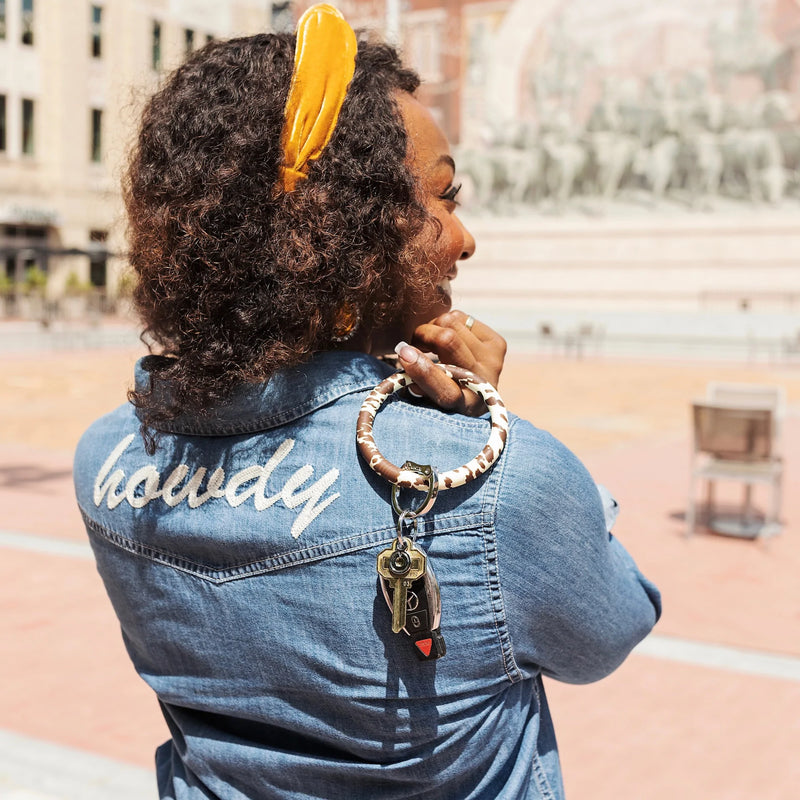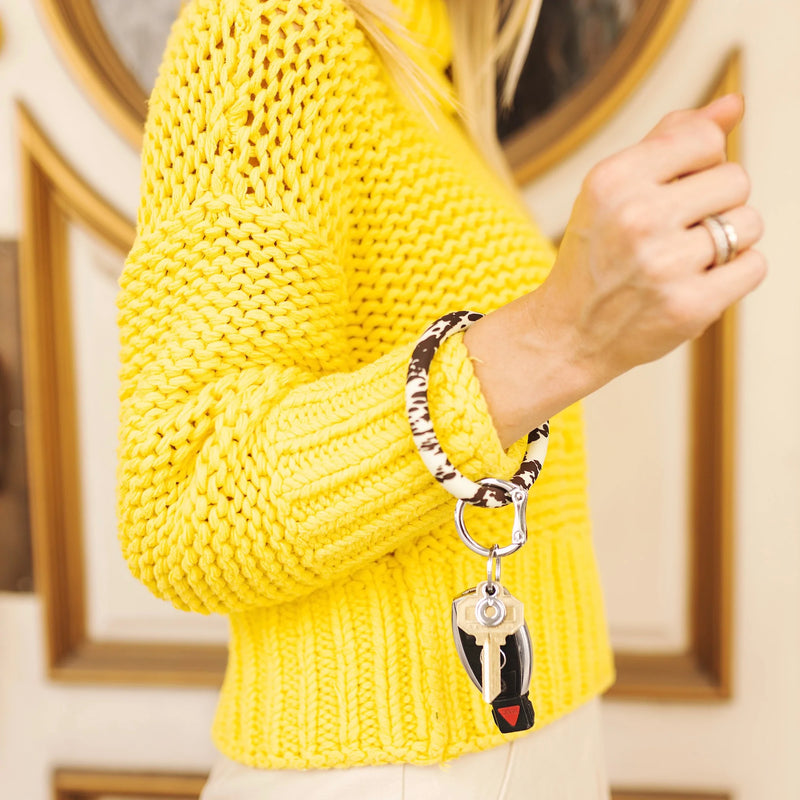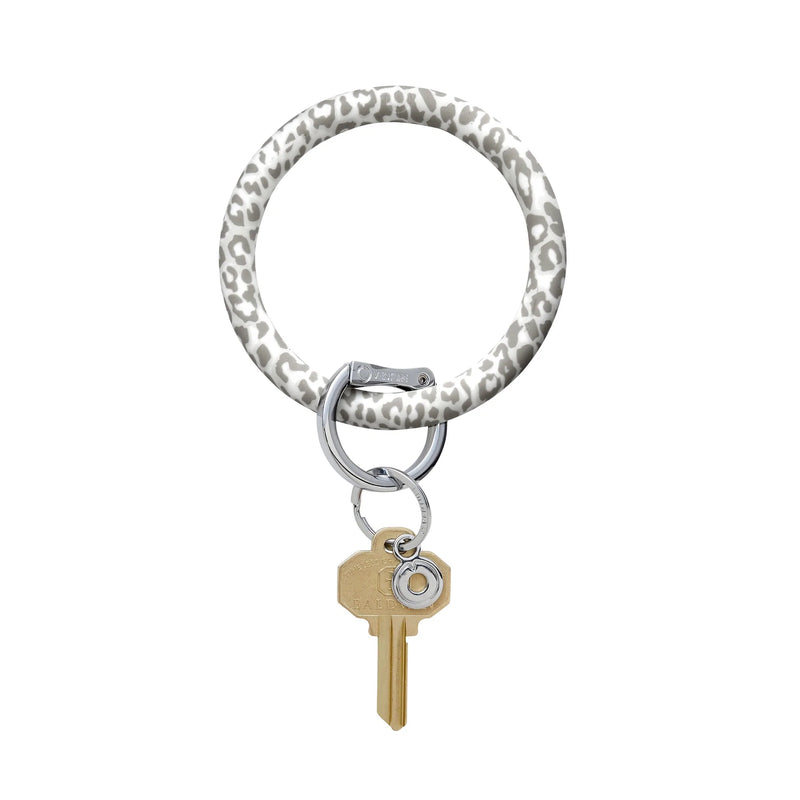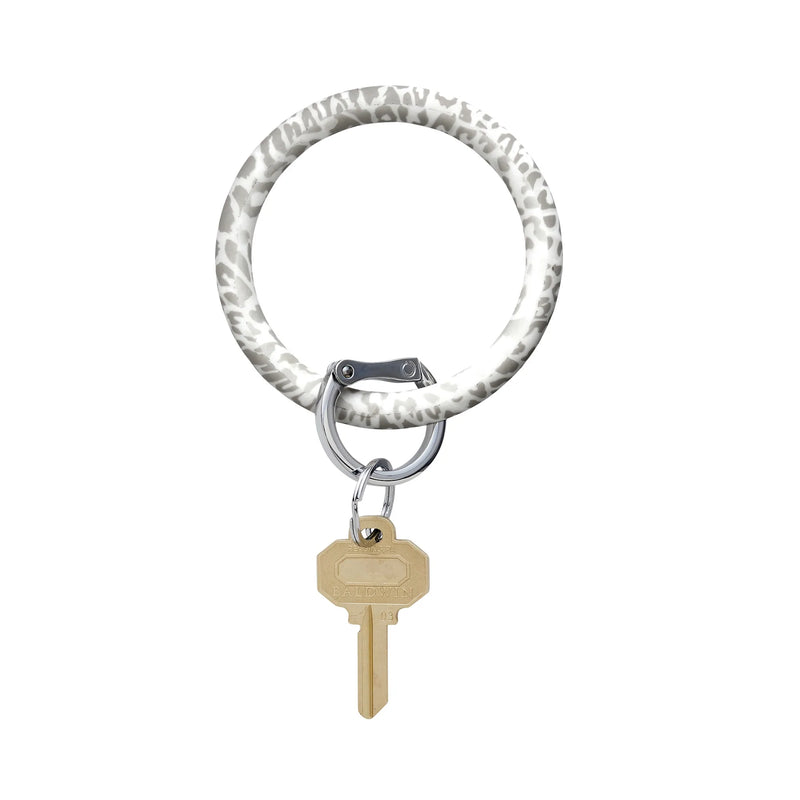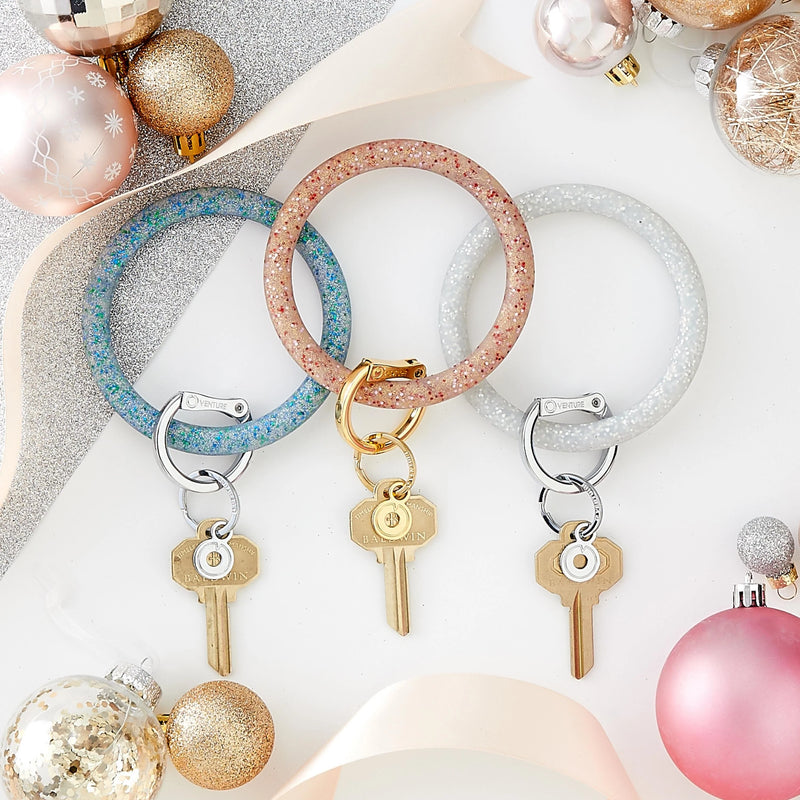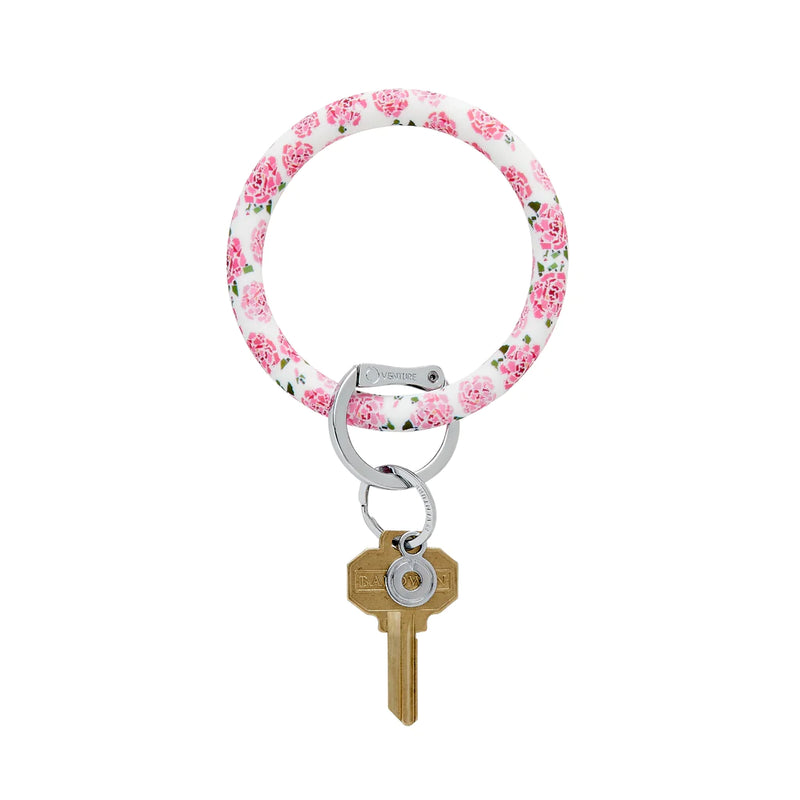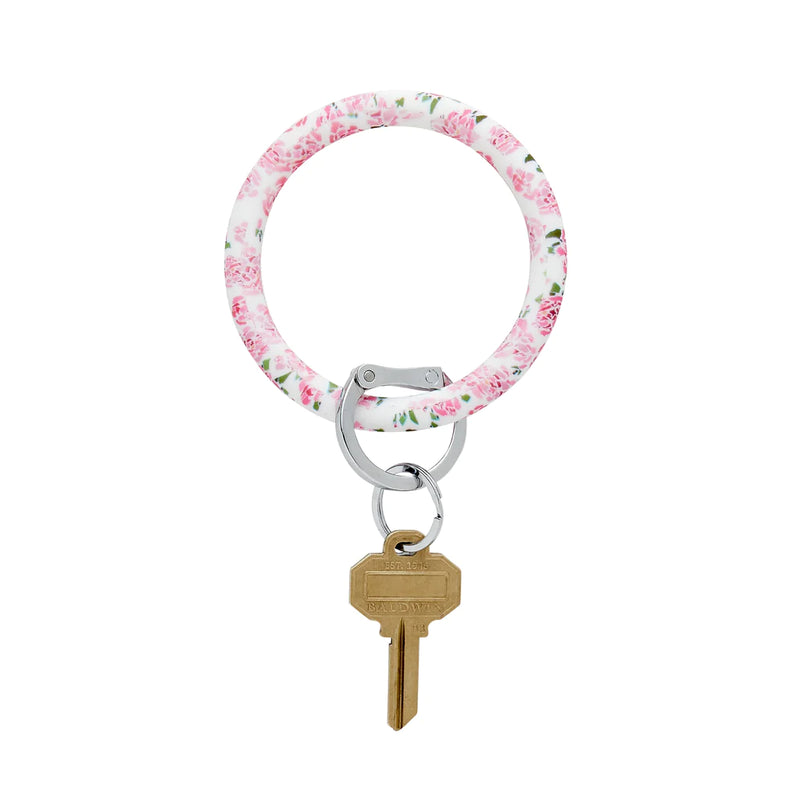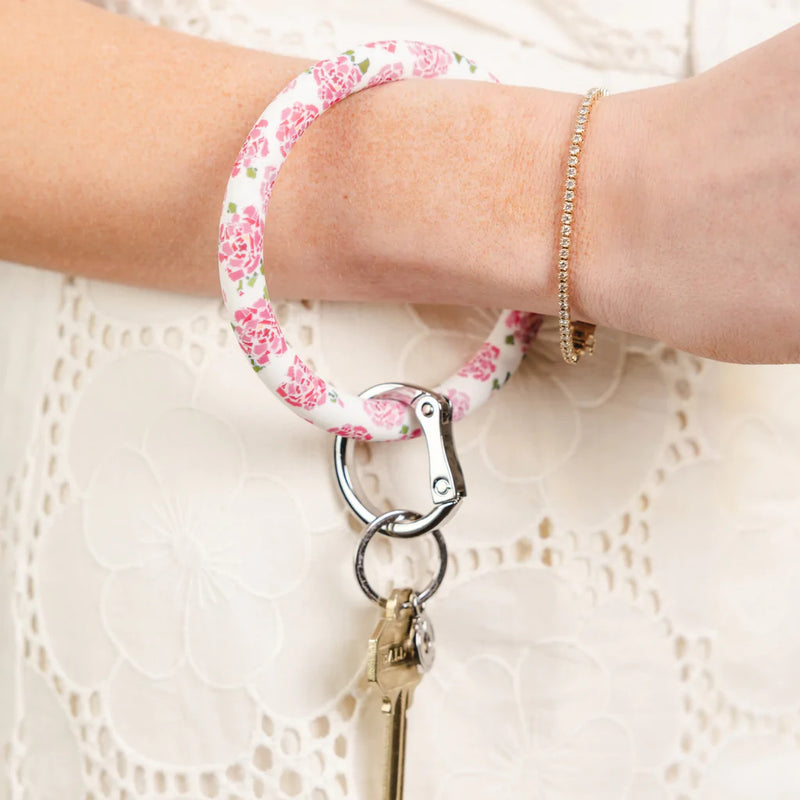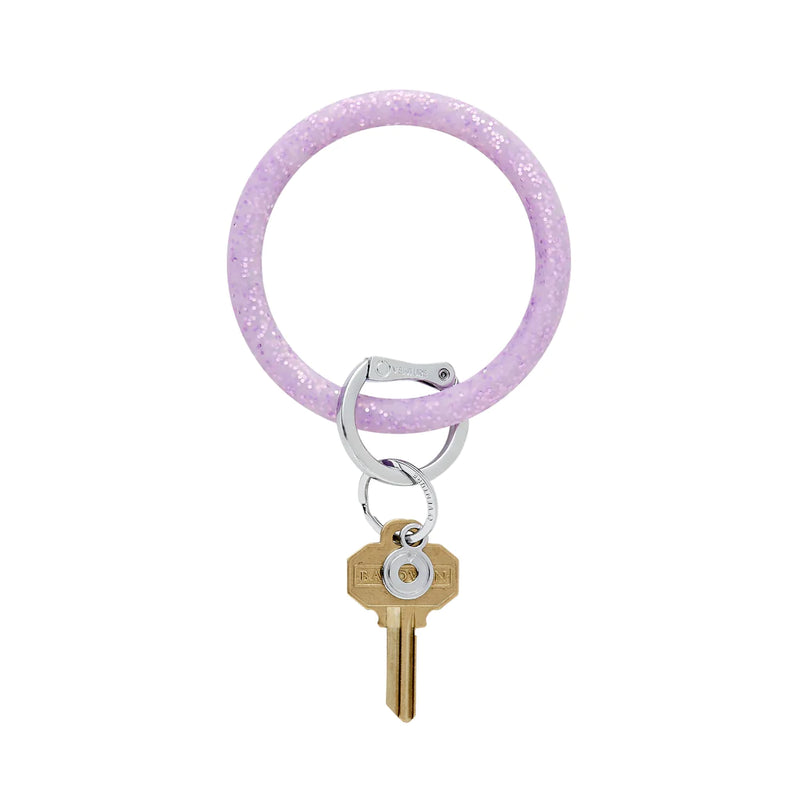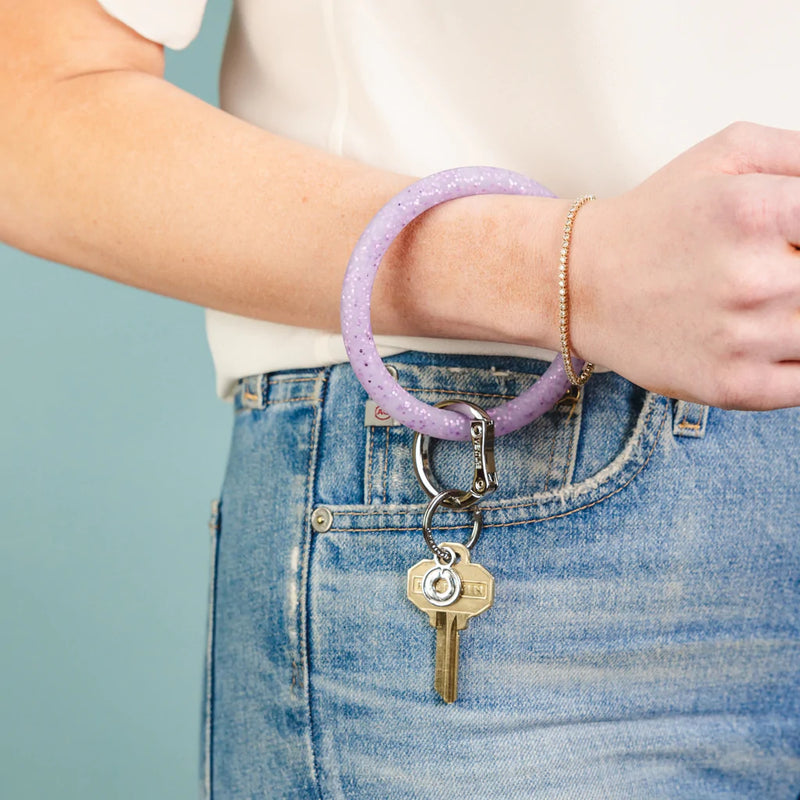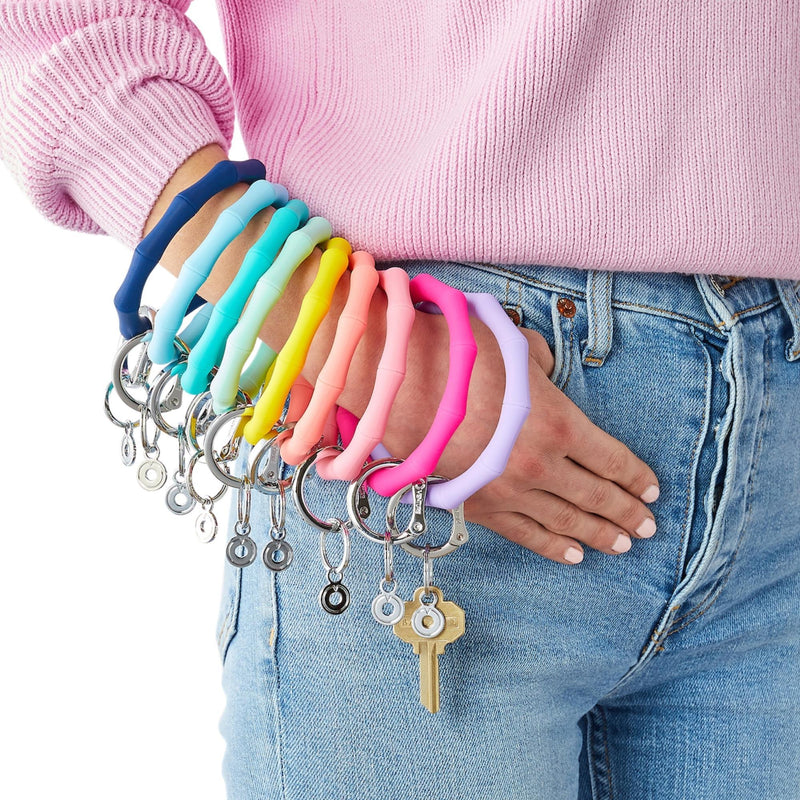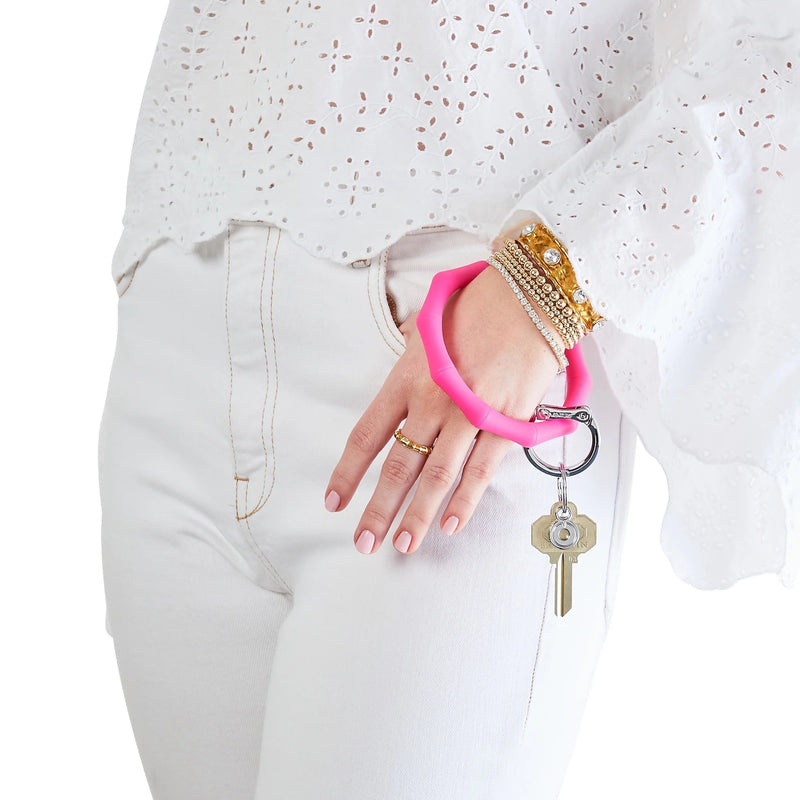 Oventure® Key Ring
Regular price $25 Unit price / per
Silicone Big O® Key Rings
Easily washable, velvety soft, and totally life-proof, the Silicone Big O® Key Ring is a casual, go-to fan favorite. Whether you're off to work or school, carpool or errands, the Big O will keep your essentials on hand, but out of the way.

Waterproof, velvety soft, and always in a good mood, the rainbow of signature Oventure colorsare there to help simplify your day from sun up to sun down. The Original Big O® Key Ring is a one-size-fits-all bracelet key ring that can be worn on your forearm or above your elbow for hands-free ease. The patented, signature locking clasp clicks open and closed so you can contain your house keys, car keys, card case and more in one central, secure location.

Whether you're trying to get the kids to school, running late to class, walking the dog, or a boss babe with a million things on her plate, the Big O Key Ring was designed to keep your essentials (and sanity) in check at all times.
Signature Locking Clasp - Our patented clasp was designed so we could swap our keys in and out securely, and without breaking a nail. (epic win!)

Reinforced Inner Core - The rigid interior core helps the Big O® maintain its shape and long-lasting durability. The non-bending, anti-squish design means it can withstand everything you can.

Waterproof Silicone - The Silicone Big O® can be washed with soap and water for a germ-busting, instant clean feeling.

Non-Toxic Silicone - We only use the highest quality, non-staining silicone. Translation: If your teething baby gets a hold of it, not to worry. 

One-Size-Fits-All Design - The oversized fit with a 3.75in diameter was designed to be worn on the forearm, or even over the elbow, so it's comfortably out of the way.
To open the signature locking clasp, press down on the flat part of the clasp with your thumb. Once it's open, you can add on your keys, a Hands-Free Tool, a wallet and more. To secure your things, pull the lever up until it snaps into place. 
Our silicone designs can be washed with a mild soap and water, or can be cleaned with an antibacterial wipe for a nice, squeaky clean feeling.
Key Features:
Non-toxic, smooth silicone circle key ring

Waterproof and stain resistant

3.75-inch diameter

Oversized bracelet key ring fits over your wrist or above your elbow

Signature locking clasp secures keys with a click

The original, patented O key ring design