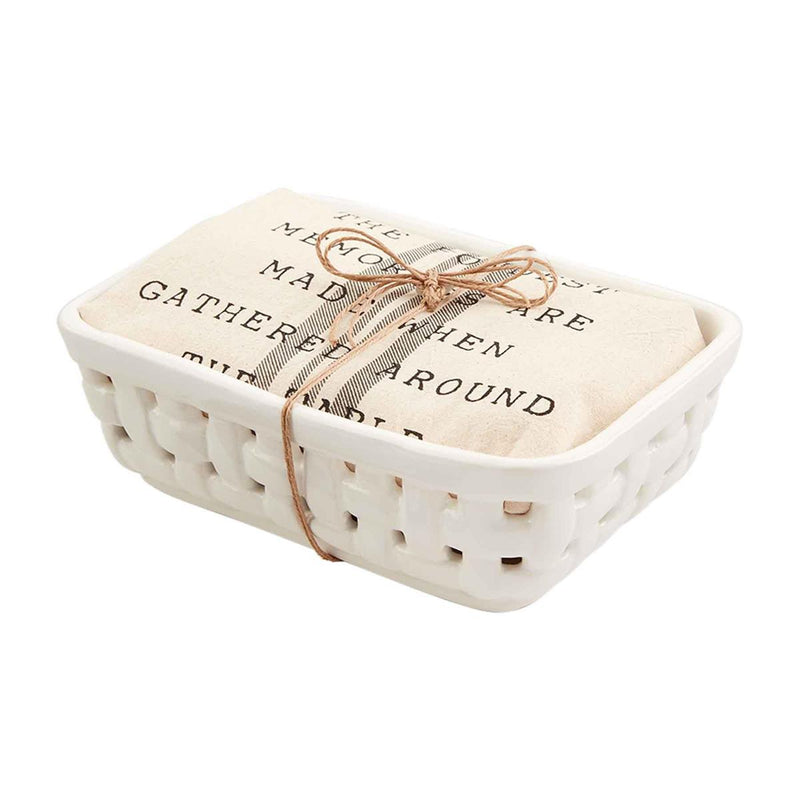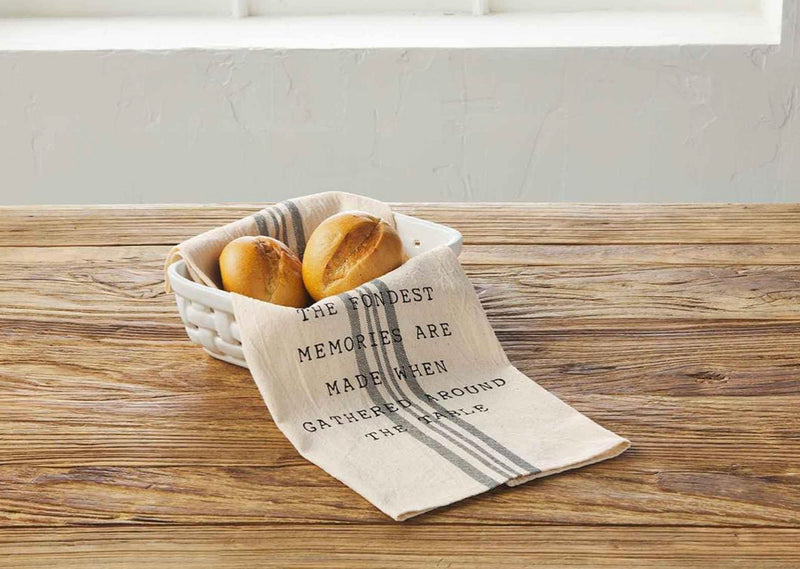 Mud Pie Ceramic Basket and Towel Set
Regular price $42 Unit price / per
Make found memories with our Ceramic Basket and Towel Set. The two piece set comes with a woven ceramic basket. The basket comes with a flour sack hand towel. The towel reads "The fondest memories are made when gathered around the table". The set is perfect for dinner rolls.
Basket measures 6" x 9"
Basket is made of dolomite
Towel measures 26" x 16 1/2"
Dimensions: basket 6" x 9" | towel 26" x 16 1/2"
Material: DOLOMITE
Care Instructions: DISHWASHER SAFE MICROWAVE SAFE