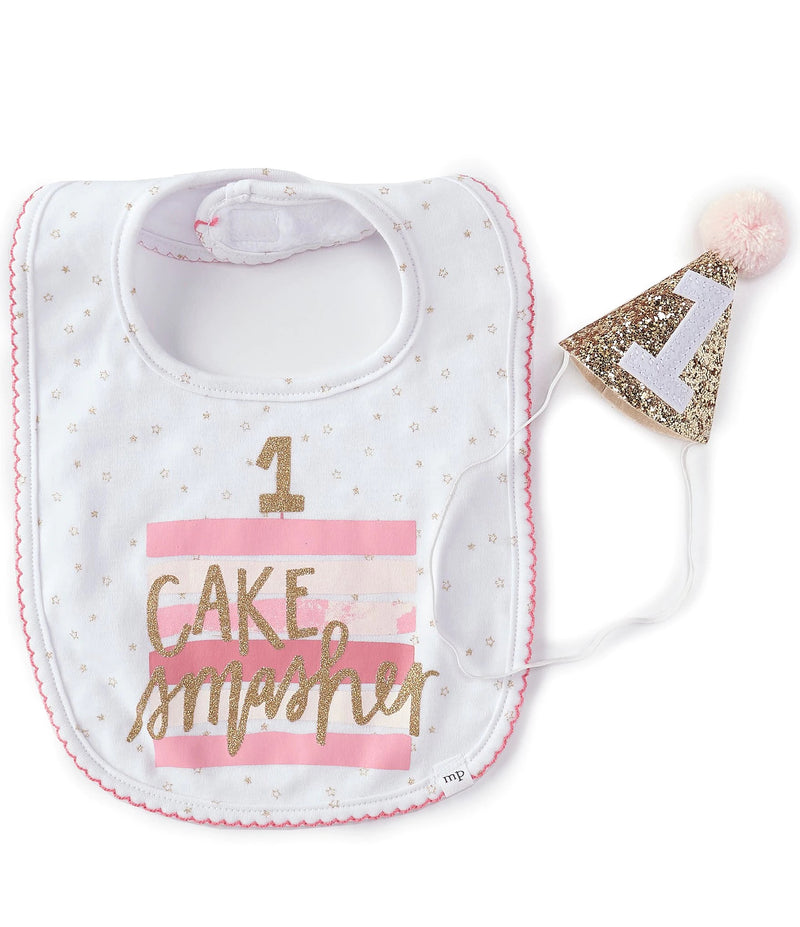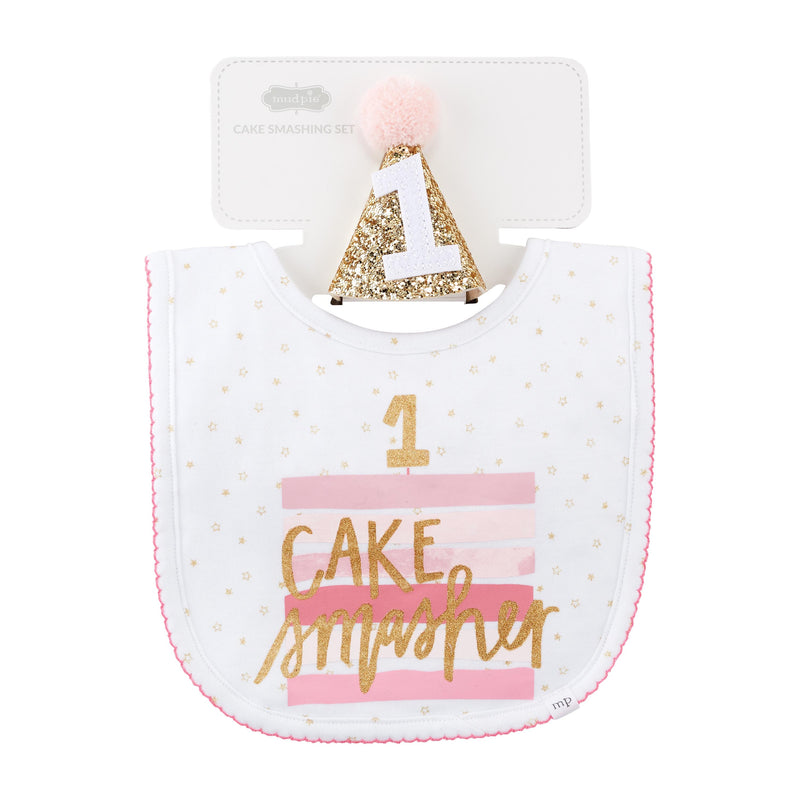 Mud Pie Baby Girls First Birthday Cake Smasher Bib & Hat Set
Regular price $25 Unit price / per
Celebrate your little one's first birthday with this Baby Girl Cake Smasher Set. The set comes with a printed interlock bib that features sequin detail, blanket stitching and dot minky backing. The set arrives with glitter and pom-pom topped felt party hat. The front of the bib reads "1 - cake smasher" and measures 12" x 8 1/2". The hat measures 4" x 2 1/2" and features gold glitter, a 1 and a pink pom top.
Size: 9-12 M
Dimensions: bib 12" x 8 1/2" | hat 4" x 2 1/2"
Material: FRONT: 100% COTTON BACK: 100% POLYESTER
Glitter party hat measures 4" x 2 1/2"
Bib features polka dots and cake that reads "Cake Smasher"
Bib has glitter detail and blanket stitching
From Mud Pie, this set features:
2-piece set
Bib with dotted pattern with sequin accents and "One Cake Smasher" verbiage
Matching sequin hat with "1"
For First birthday
Cotton/polyester
Hand wash
Imported.