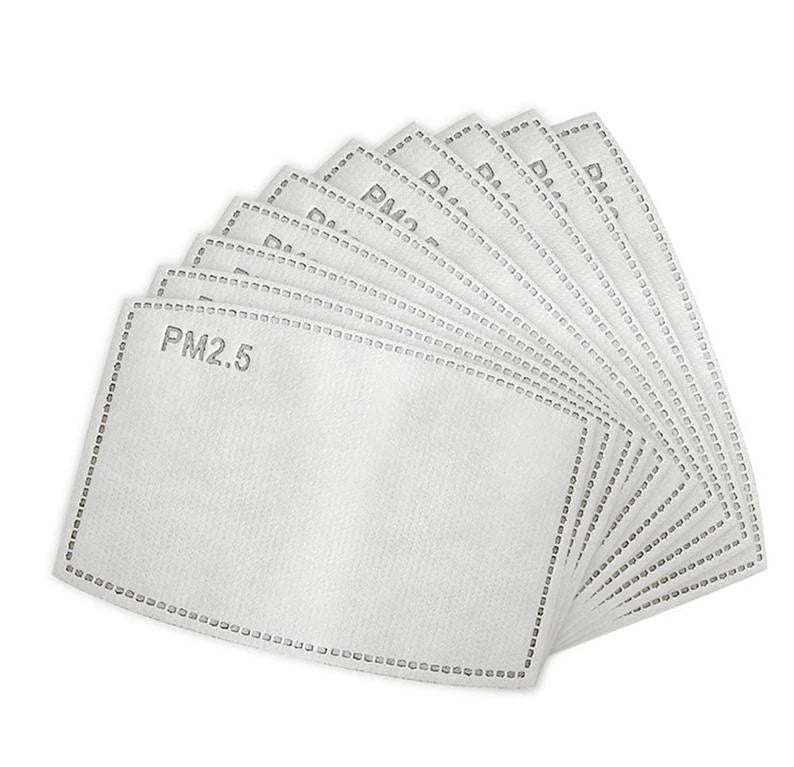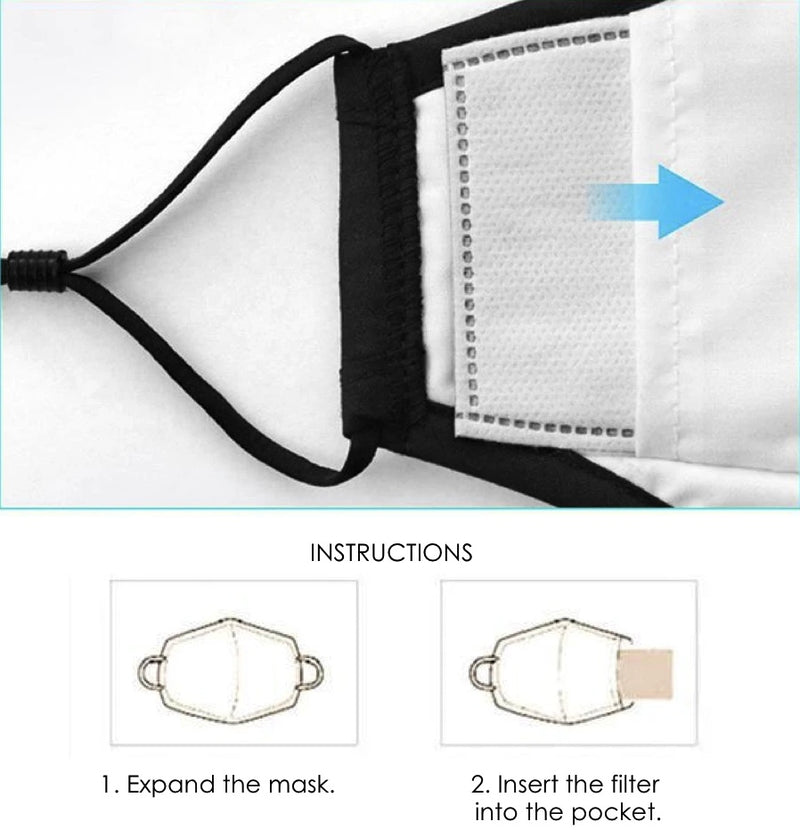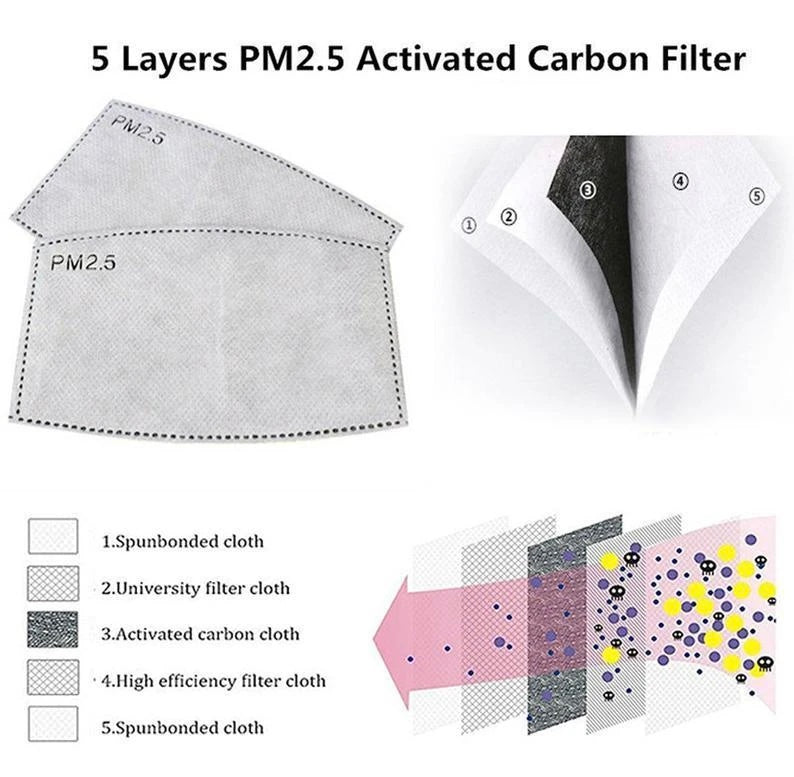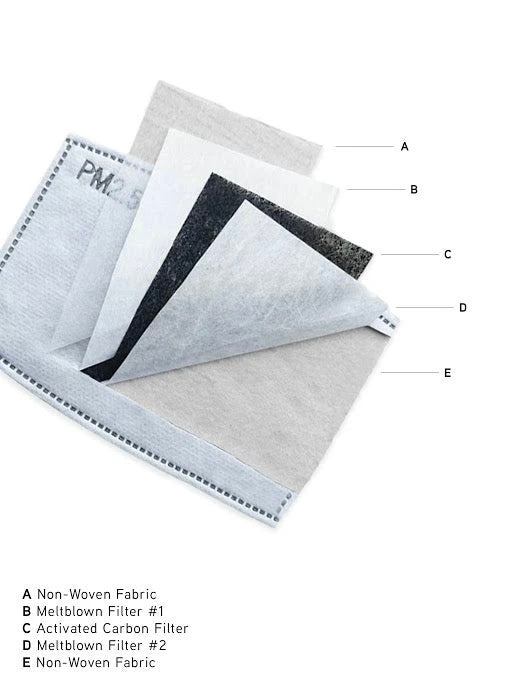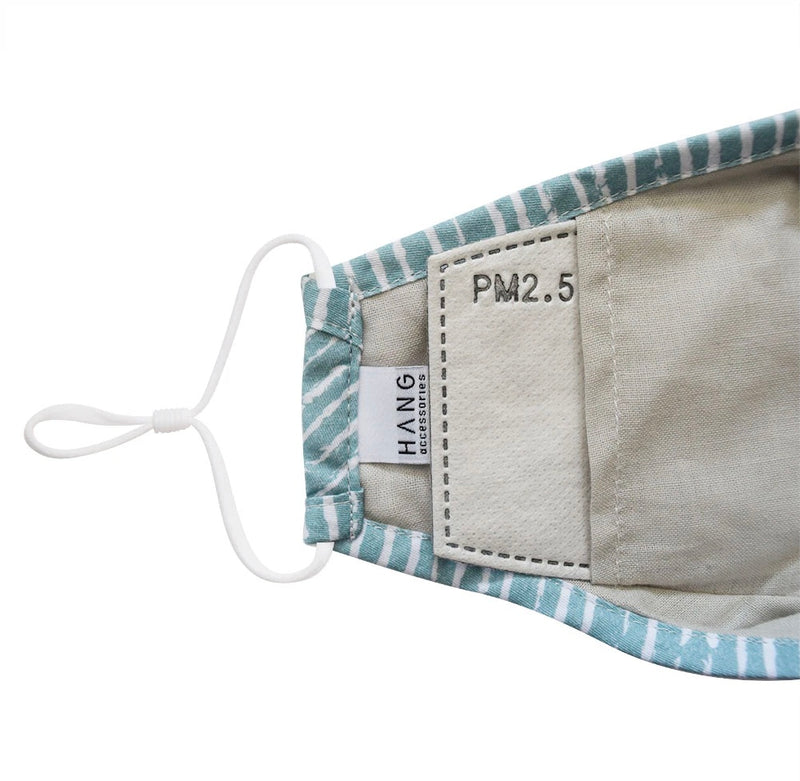 Hang Accessories Face Masks - PM2.5 Filter Refill (10 pack)
Regular price $14 Unit price / per
Disposable PM2.5 filters insert into your cotton or satin reusable face mask. 
5 layer PM2.5 activated carbon filter layers: spunbonded cloth, university filter cloth, activated carbon cloth, high efficiency filter cloth, spunbonded cloth 
Helps block dust, pollution, pollen, and allergies. 

NON-MEDICAL use only 
Final Sale. Due to the protective nature of this item, we cannot accept exchanges or return.
This is not an FDA approved product. This product makes no claims of antimicrobial protection, antiviral protection, particulate filtration, or infection prevention or reduction. This product is not intended for use in a medical setting.

This mask should not be placed on young children under age 2, anyone who has trouble breathing, or is unconscious, incapacitated or otherwise unable to remove the mask without assistance.