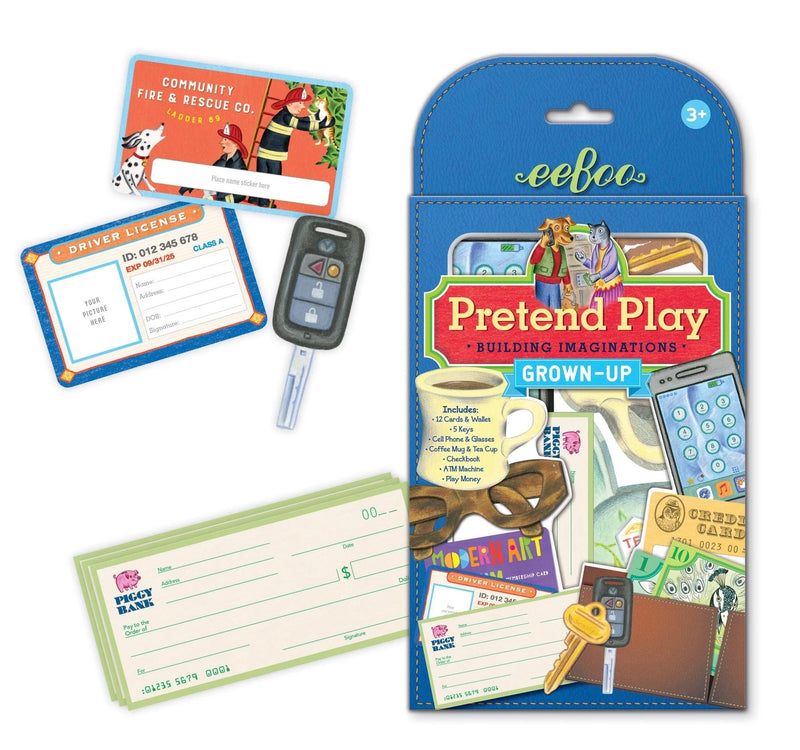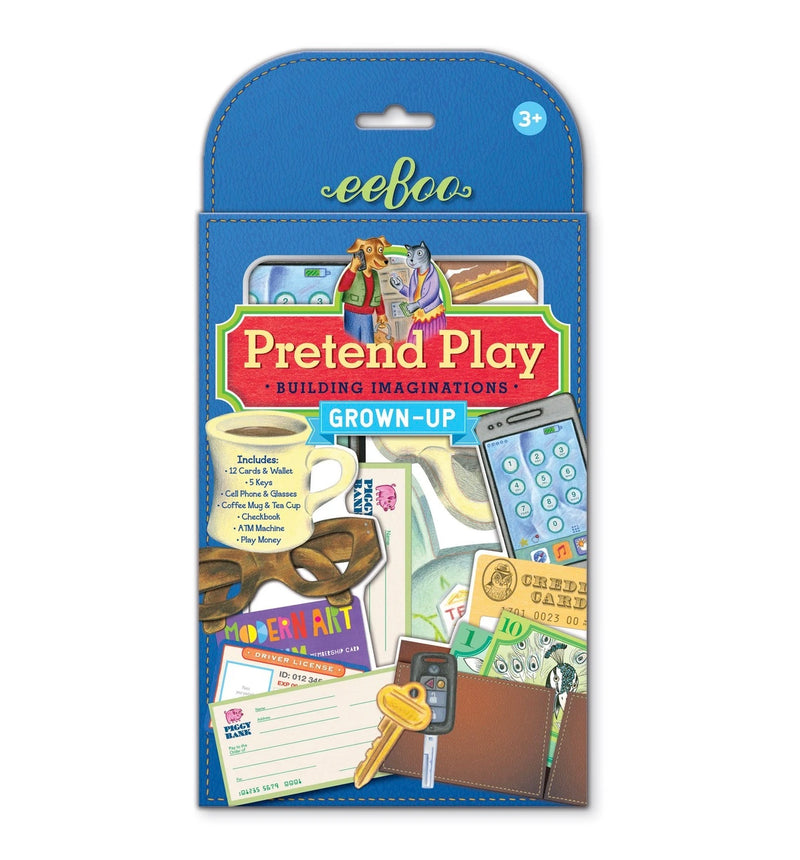 Eeboo Pretend Play Set - Grown Ups
Regular price $16 Unit price / per
For ages 3 and up

Promotes creativity and imagination

Box: 6 ½" x ¾" x 12 ¾"

Winner of the Oppenheim Platinum Award
The eeBoo Grown Up Pretend Play set includes a checkbook, wallet with ID, keys, coffee, money, and glasses. Whether they're working in an office or just waiting in line at the DMV, your little one is all set for adulthood. If only someone could explain what an IRA is. 
Includes:
12 cards &wallet

5 keys

Cellphone & glasses

Coffee mug & tea cup

Checkbook

ATM machine

Play money
Holly Berry is the illustrator of our Grown Up Pretend Play Set! Holly lives in Maine on a small blueberry farm where she finds inspiration for her work from the flora and fauna. When Holly was little she and her friends would pretend they were horses running through the forest. Many a day after school was spent galloping and whinnying until dinner time! Her favorite thing to eat when she was a kid was a crunchy peanut butter and homemade raspberry jam sandwich with pumpernickel bread but her all-time favorite meal now is anything with a lot of cheese.
Will's Staff Pick:
"My pick is the Grown Up Pretend Play. I prefer pretending to be a grown up, instead of actually being one."
From down below, the grown-up world's a fascinating one. 
Money, phones, and work to do- sounds like a lot of fun? 
So stretch those legs and clever minds, imagine you are grown! 
Explore the possibilities of being on your own!