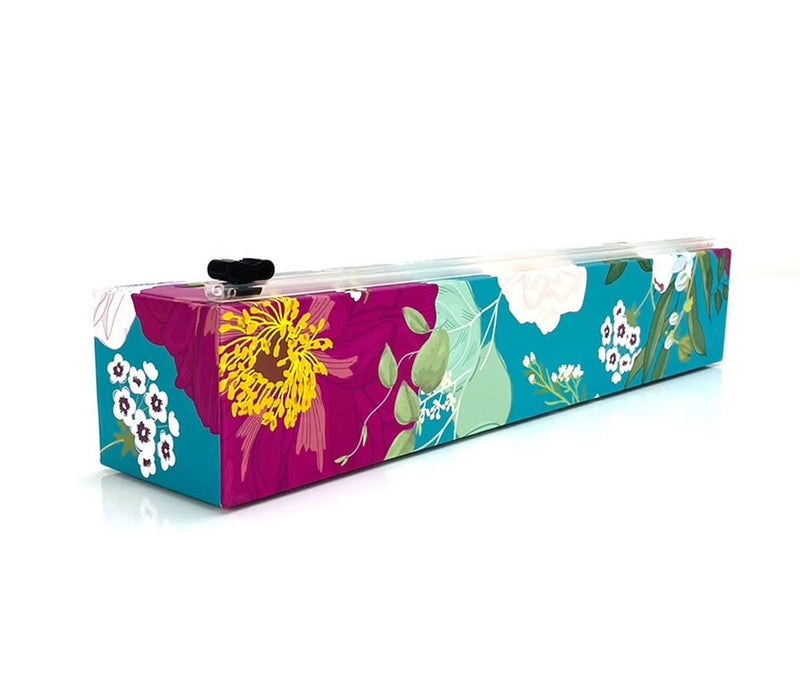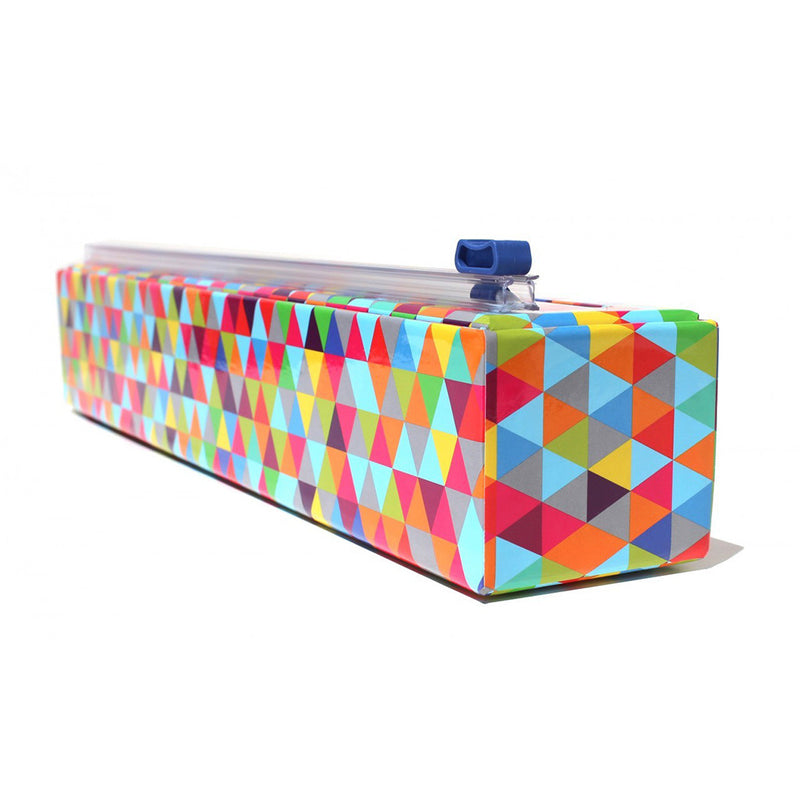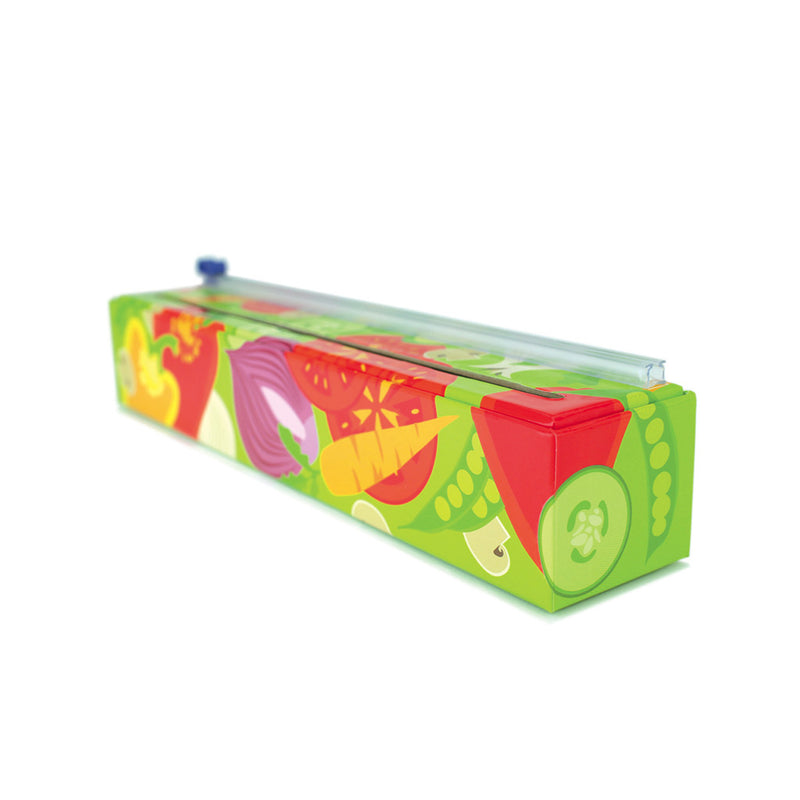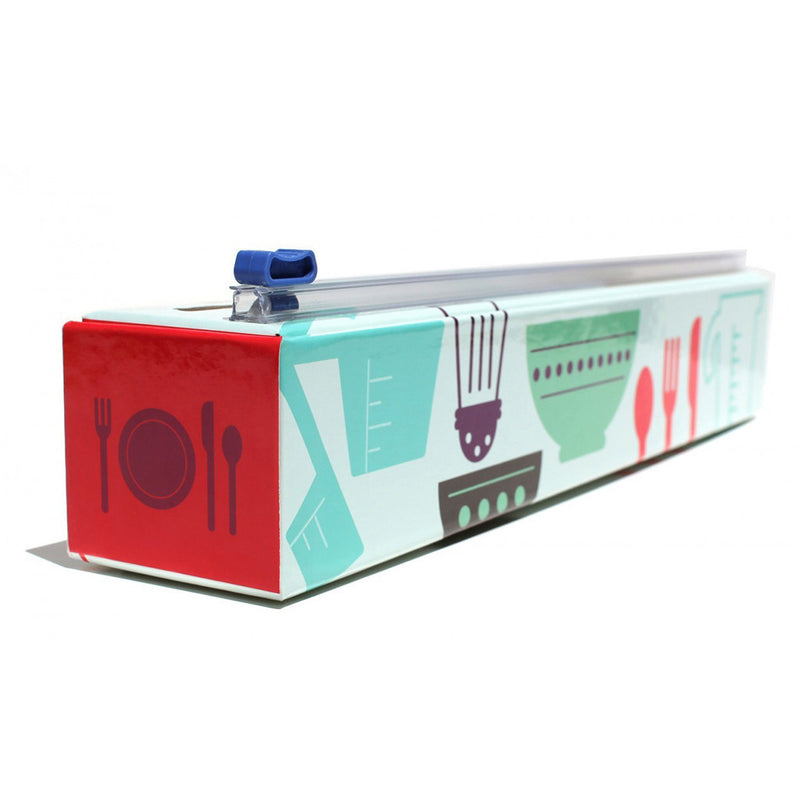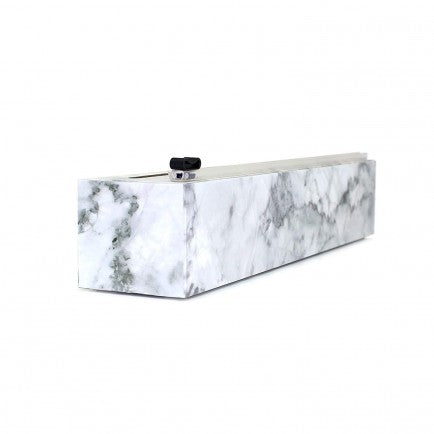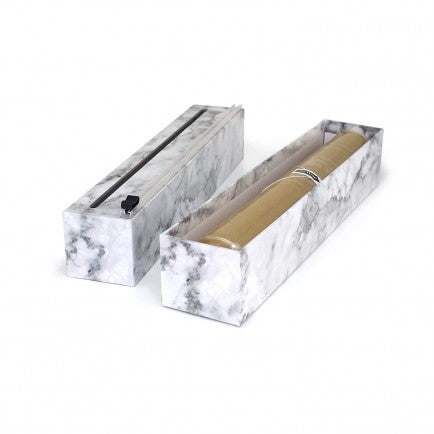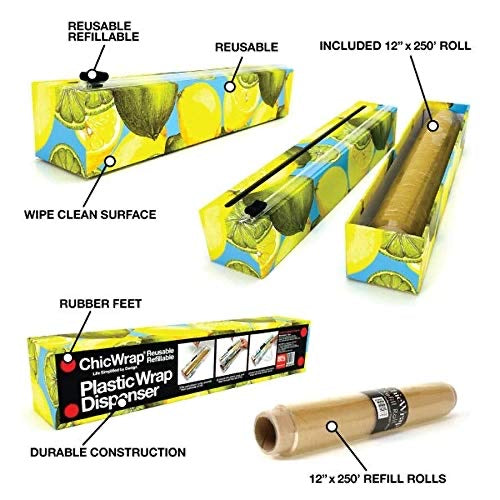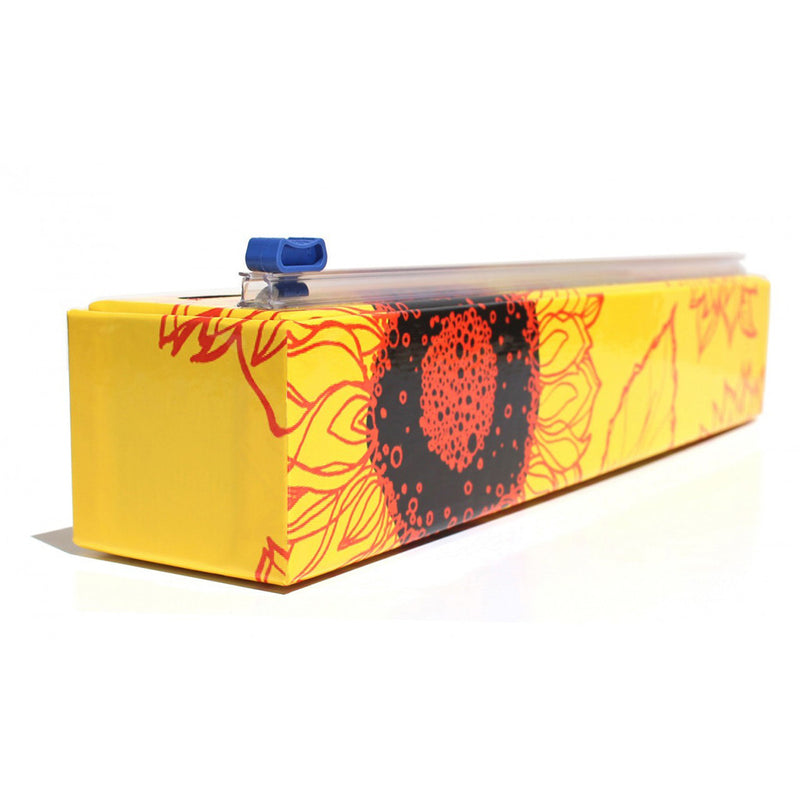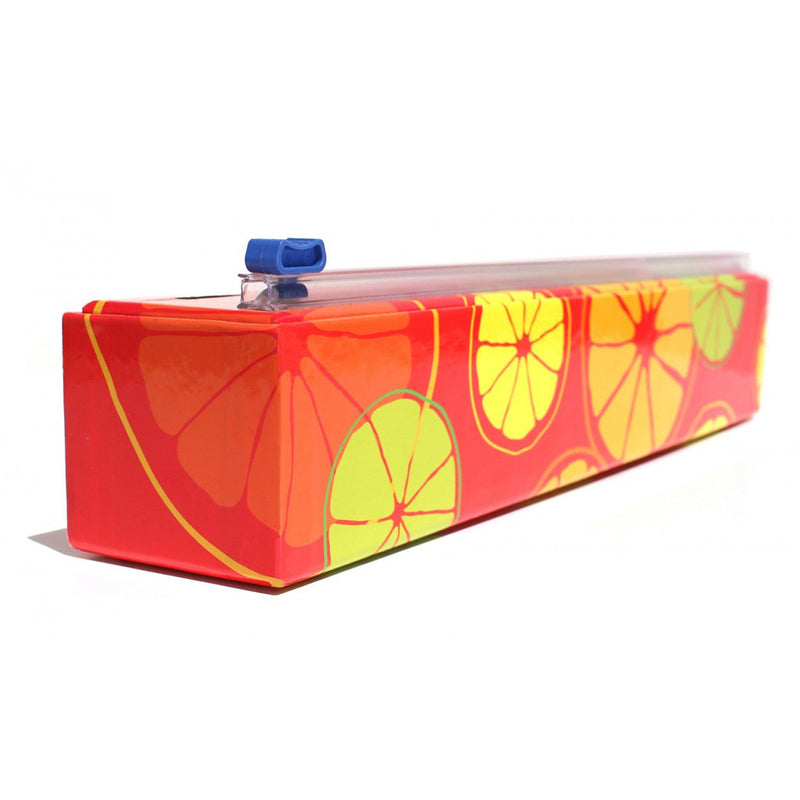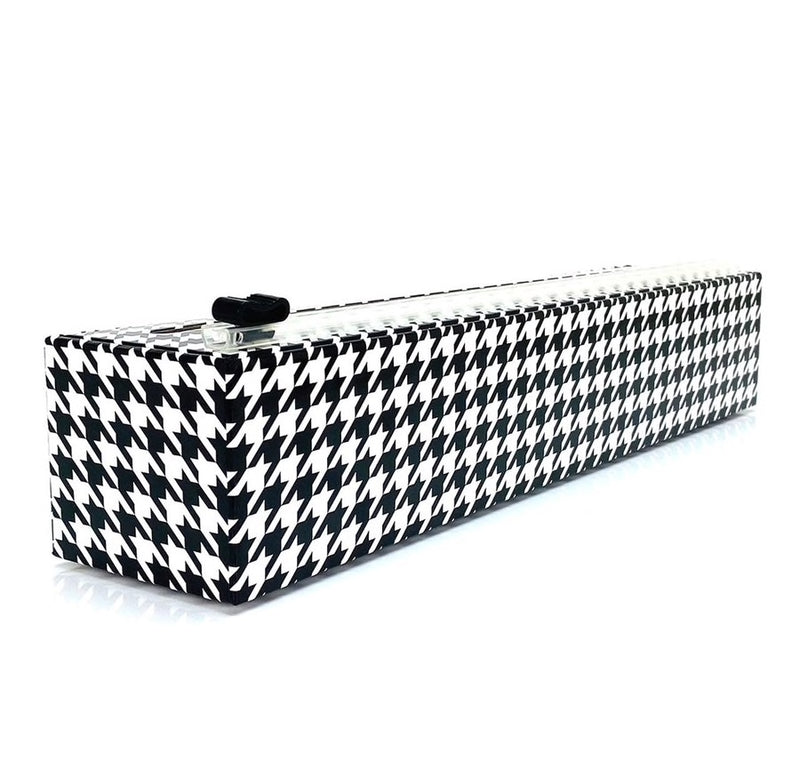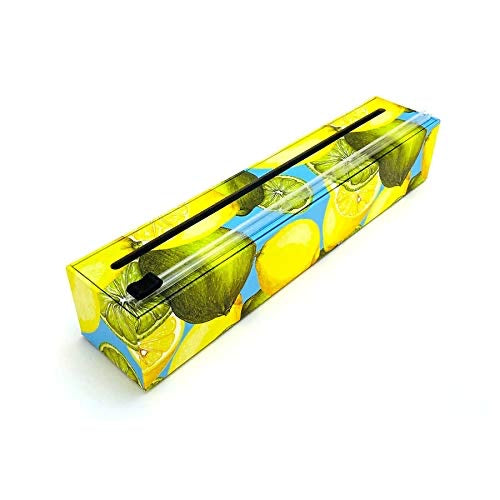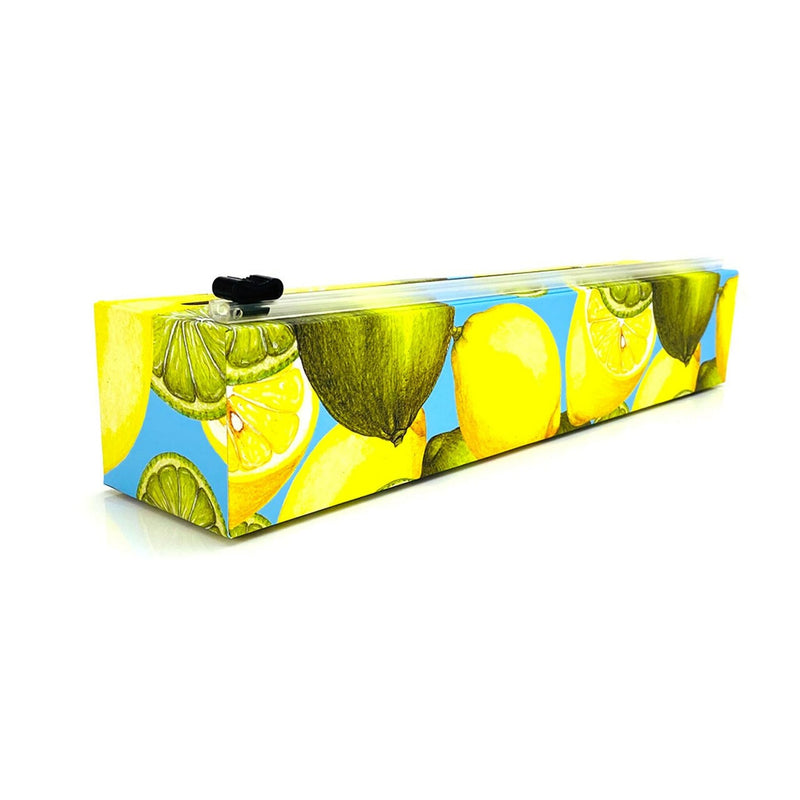 ChicWrap® Plastic Wrap Dispenser
Regular price $19 Unit price / per
Easy cut, less cling! Fry some steaks and whip up mashed potatoes for dinner – a meal worth seconding. A few steaks left? Well, easily save that delicious dish for leftovers later with the 12" Plastic Wrap Dispenser by ChicWrap. Safely contained within the flattering dispenser, 250 feet of plastic wrap unrolls, however long you need, and cuts in mere moments for any airtight storage needs you have: keep fruits and veggies, homemade cookies, and more fresher longer.
Just pull a sheet out enough for slack, close the plastic wrap dispenser, measure out just how much you need, and then just slide the cutter button across – and like that, you have a sheet of high-quality plastic wrap at your disposal. Lower temperatures are easy on this plastic, so use it how you please, with an airtight seal for freezing and cooling foods.
A kitchen tool with the strength and quality you can depend on comes with every cleanly cut sheet of plastic wrap dispensed from the ChicWrap  Plastic Wrap Dispenser … and a lot less clinging mess in the process. Awesome designs compliment any kitchen decor with fun!

Each dispenser of ChicWrap comes with one 11.5" x 250' roll of our Professional Grade Plastic Wrap.
Our ChicWrap Professional Plastic Wrap is Made in the USA and is BPA Free.

The dispenser measures 2 3/4" wide x 3 1/8" high x 13 3/4" long (with cutter attached).
Includes 250' of plastic wrap
Works with most standard-sized plastic wrap brands
Reusable
UV coating wipes clean with cloth
ZipSafe™ slide cutter cuts cleanly with one hand
4 non-skid feet for stability
Dimensions: 12" x 250'
Made in China (dispenser)
Made in USA (plastic wrap)