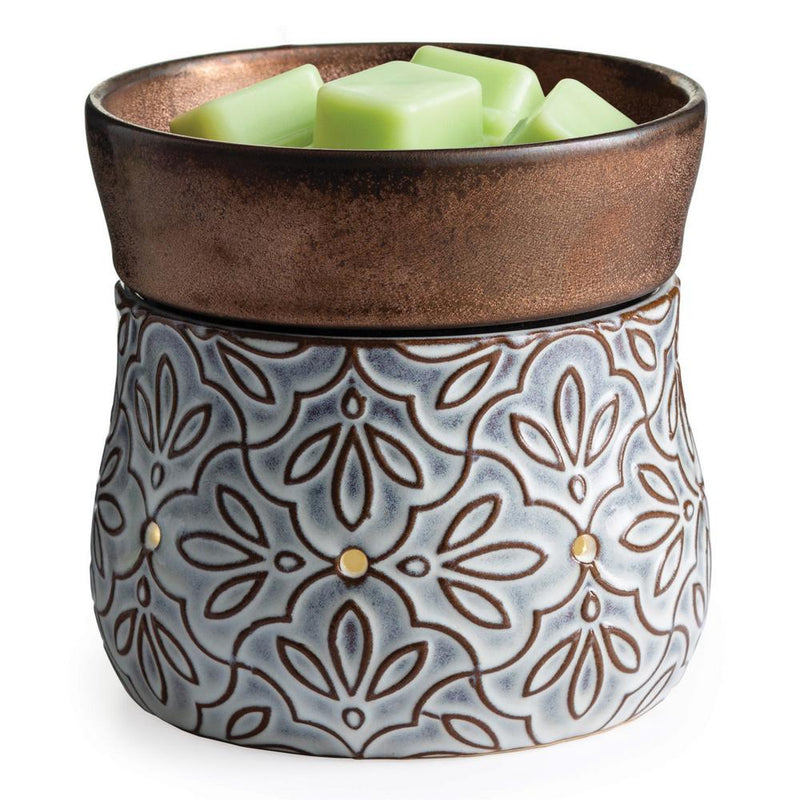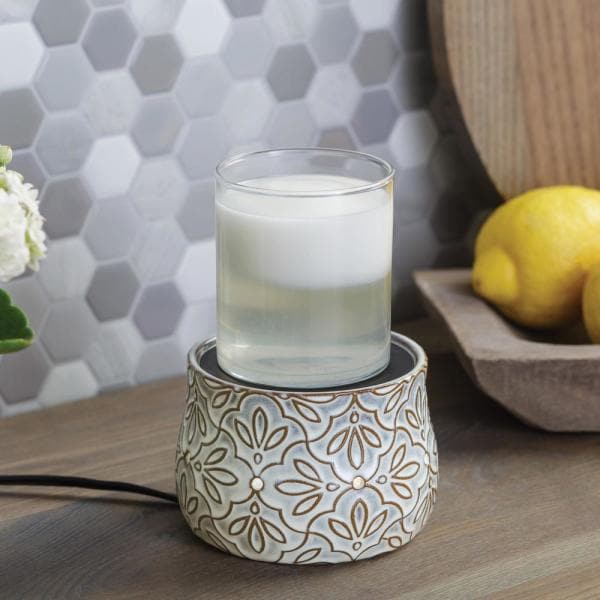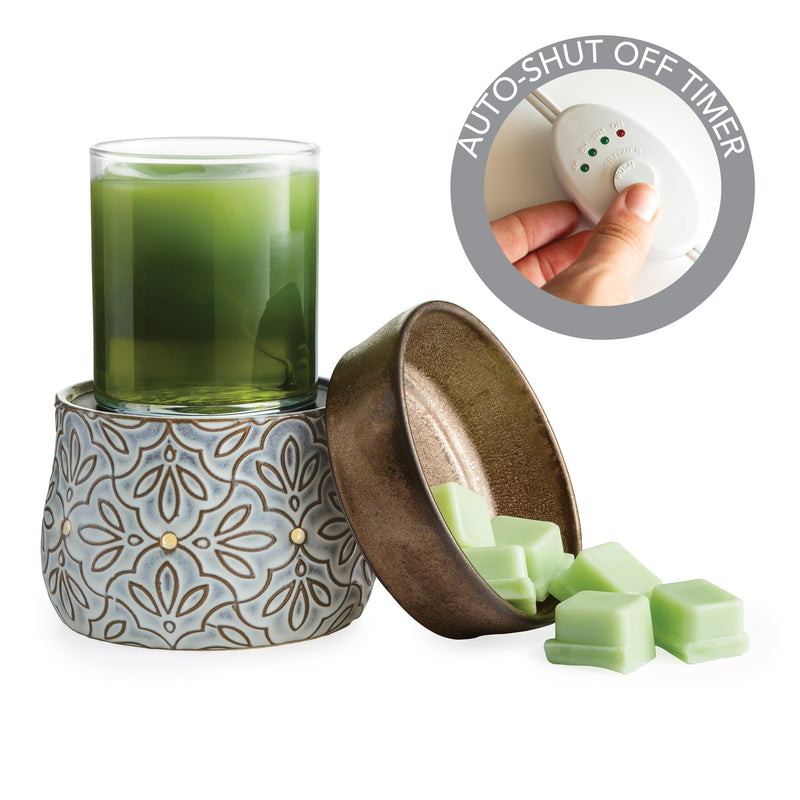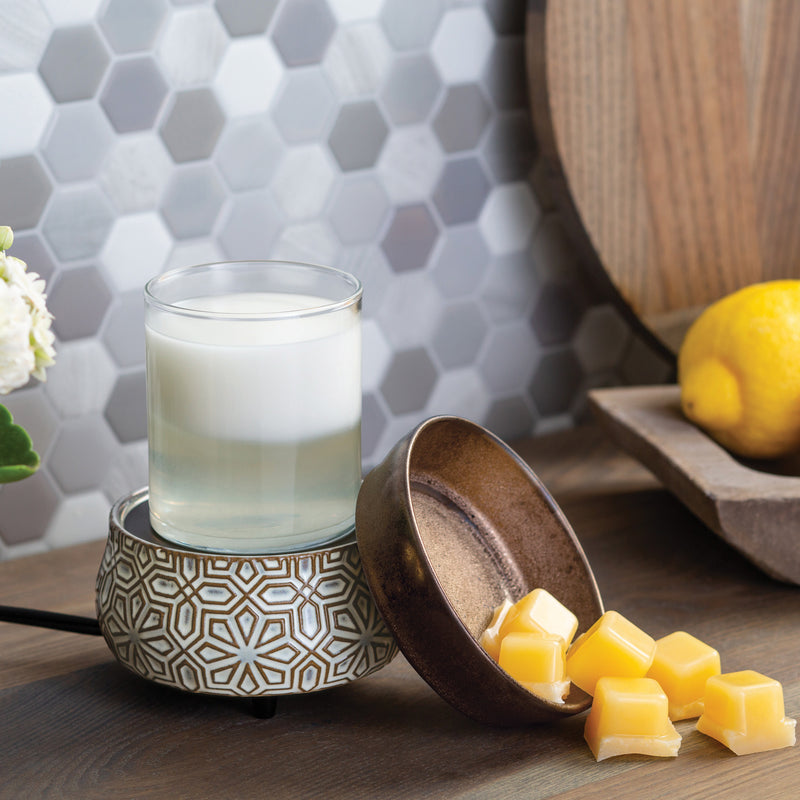 Candle Warmers - Bronze Floral 2-in-1 Deluxe Fragrance Warmer with Automatic Shut-off Timer
Regular price $26 Unit price / per
A lightly distressed bronze colored dish sits atop a creamy white base with an embossed floral pattern.
2-in-1 Deluxe Fragrance Warmers feature a versatile design that allows you to warm wax melts in the dish, or place a jar candle directly on the warming plate.
An automatic shut-off timer has settings for 4, 8, or 12 hours. 2-in-1.
Deluxe Warmers have warm LED lighting, and a slightly taller base.
Elegant home décor is the focus of every Candle Warmers Etc. product, and each is made to complement your personal taste.
Usage Instructions- Recommended for use 10 ounce or smaller jar candles (approximately 3.5" diameter).