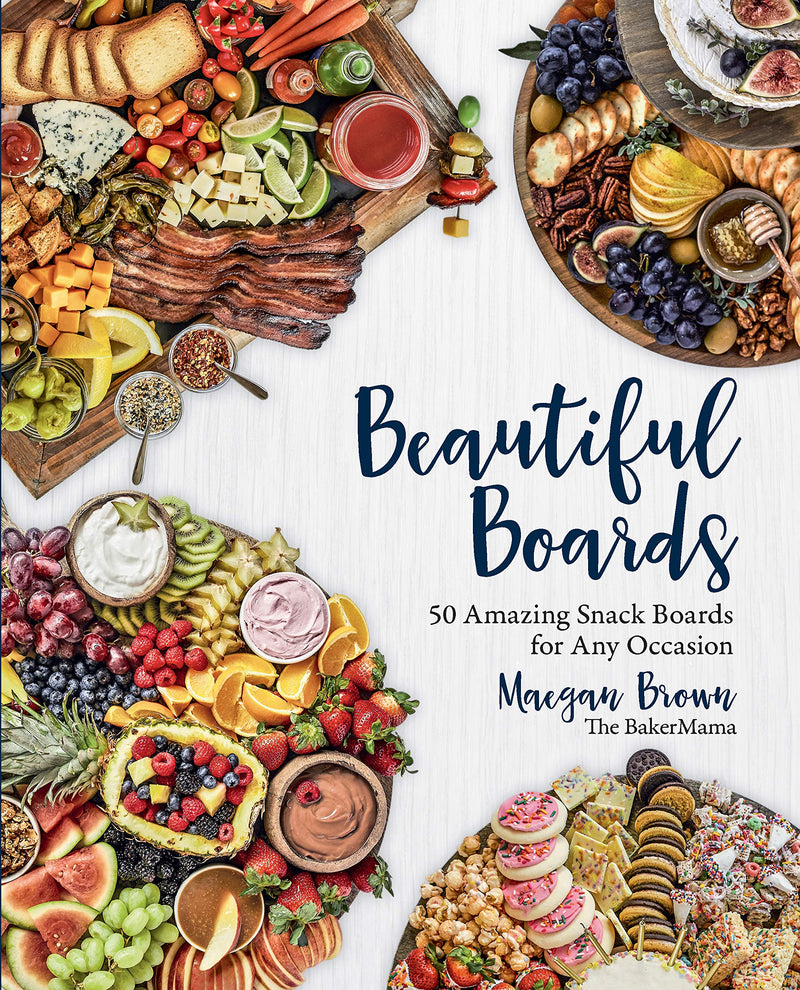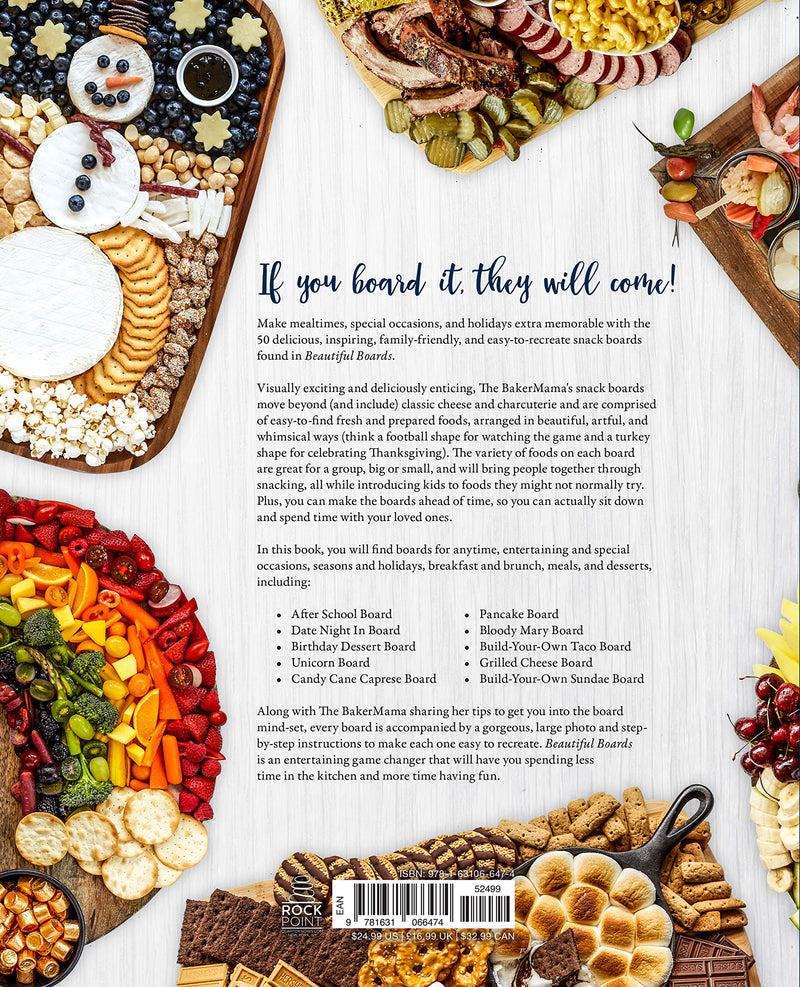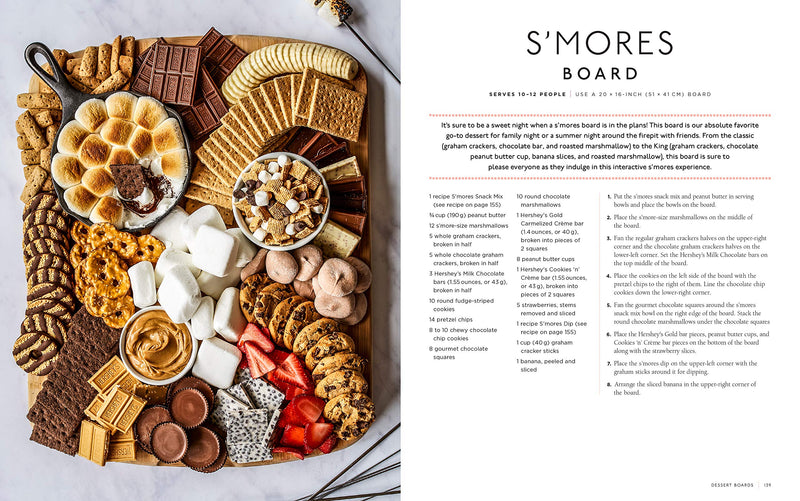 Beautiful Boards: 50 Amazing Snack Boards for Any Occasion by Maegan Brown (The Baker Mama)
Regular price $24.99 Unit price / per
Make mealtimes, special occasions, and holidays extra memorable with these 50 delicious, inspiring, family-friendly, and easy-to-recreate snack boards.

Visually exciting and deliciously enticing, these snack boards by Maegan Brown (aka The BakerMama) move beyond (and include) classic cheese and charcuterie and are comprised of easy-to-find fresh and prepared foods,arranged in beautiful, artful, and whimsical ways(think pastel-colored candy and dipped pretzels shaped into an egg for celebrating Easter and a fruit-and-veggie rainbow with cracker clouds to brighten any day).

The variety of foods on each board will delight everyone, and the stunning presentation will encourage kids to try foods they might normally refuse. Plus, you can make the boards ahead of time, so you can actually sit down and spend time with your loved ones. In this book, you will find boards for anytime family meals and snacks, seasons and holidays, breakfast andbrunch, desserts, and entertaining and special occasions.

Impress your family and friends with artful masterpieces, including:
Bagel Board
Winter Wonderland Board
Football Board
Valentine's Day Board
Mardi Gras Board
St. Patrick's Day Board
Grilled Cheese Board
Decorate-Your-Own Cupcake Board
Dim Sum Board
Along with The BakerMama's
tips to get you into the board mind-set
, every board is accompanied by a
gorgeous, large photo
and
step-by-step instructions
to make each one easy to recreate.
Beautiful Boards
is an
entertaining game changer
that will have you spending less time in the kitchen and more time having fun.