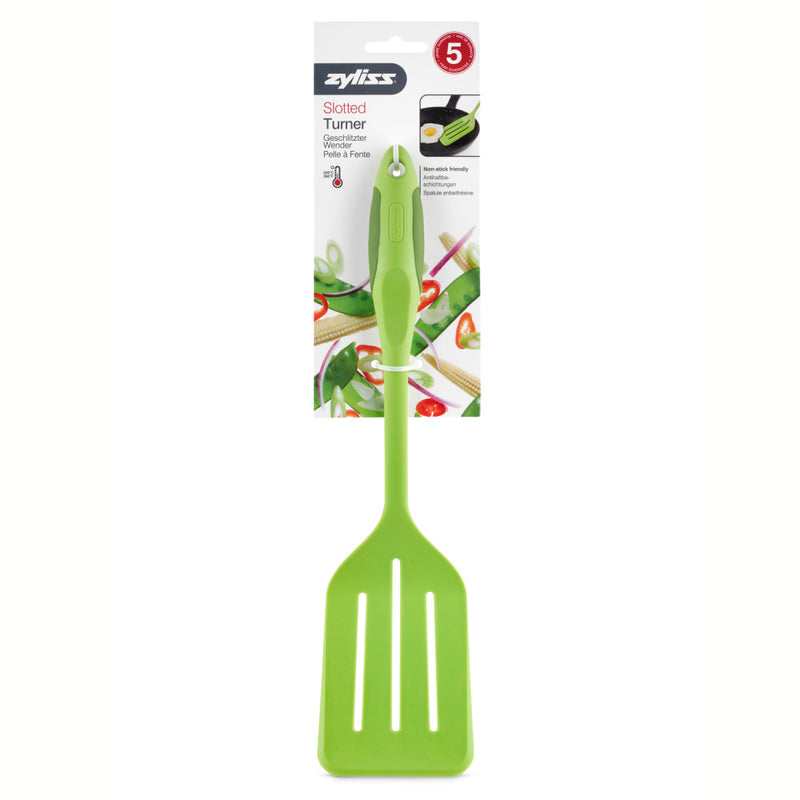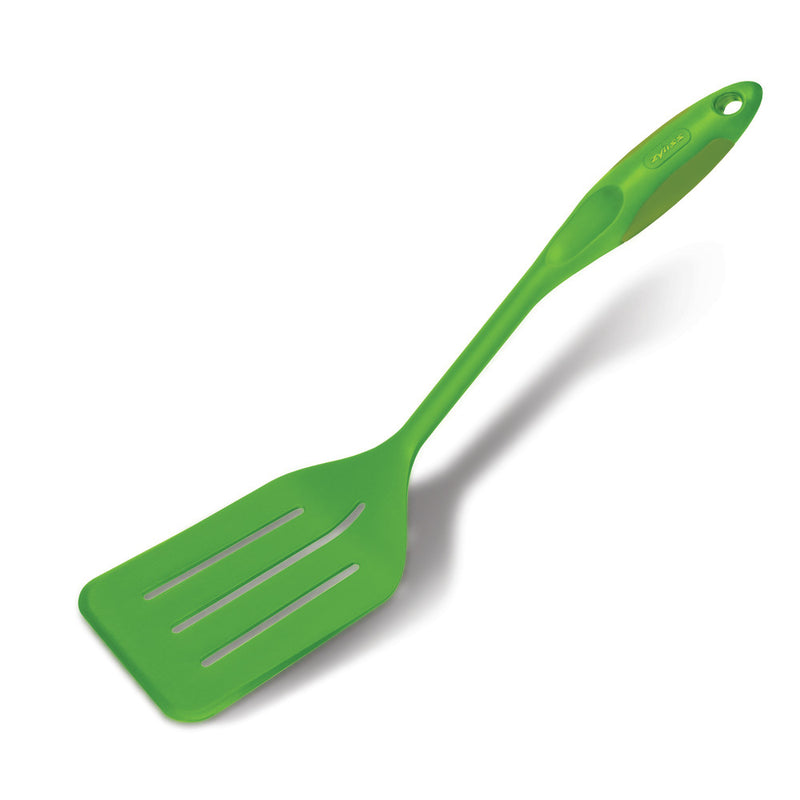 Zyliss Slotted Turner
Regular price $8 Unit price / per
The Zyliss Nylon Flexible Spatula is the perfect kitchen tool to pull out when thicker spatulas aren't getting the job done. The spatula features a broad surface with a narrow edge. It's a design that will allow you to flip foods with the greatest of ease. The added slots on this spatula will let you get the most out of your dishes by draining excess fluids with a simple press. This flexible turner includes an ergonomic handle that offers maximum comfort and stability. Lightweight and easy to use, the Zyliss Nylon Flexible Spatula features non-stick and heat resistant properties.
Focusing on functionality, durability, design, cleanliness and safety, Zyliss has relied upon a heritage of excellence that began in Switzerland over 60 years ago. Building on this time-held tradition, the company has advanced to produce and distribute kitchen equipment that is world-renowned. Zyliss has pioneered the design of more than 200 kitchen essentials, with quality and engineering that cannot be duplicated.
The Zyliss Guarantee ensures that all products remain free from defects in material and workmanship for 5 years on manual appliances.
PRODUCT DETAILS
Care Instructions: Dishwasher Safe
Warranty: 5 Years
Dimensions (W x H x L): 3.27 x 13.07 x 1.65 in,
Weight: 0.16 lbs.