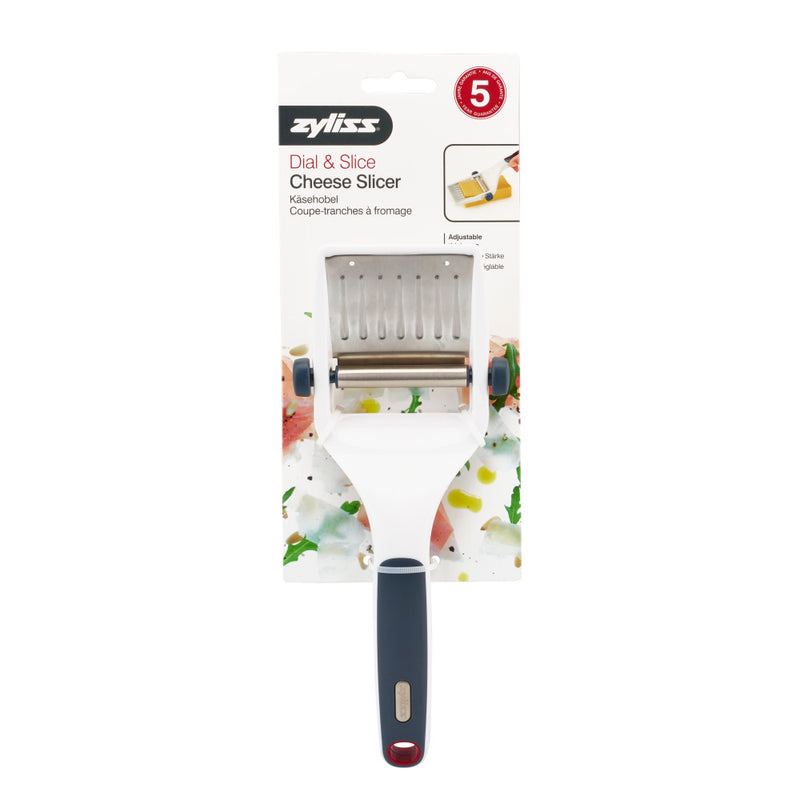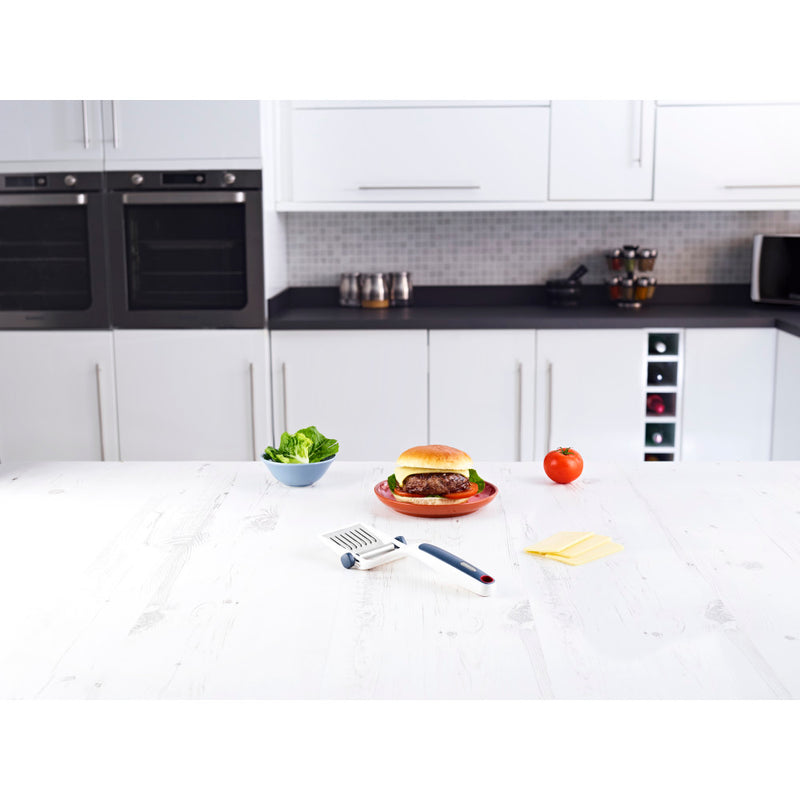 Zyliss® Dial and Slice Cheese Slicer
Regular price $16 Unit price / per
The Zyliss Dial & Slice Cheese Slicer offers innovation and convenience via an adjustable wheel that allows for custom slicing. Select the size of each cut with the slicer's stainless steel edge. This is ideal for creating bite-sized chunks to larger portions. The addition of an ergonomic design provides comfort and stability when slicing. The blade on this cheese slicer closes flush for safe and convenient storage. The Zyliss Dial & Slice Cheese Slicer is capable of slicing all types of hard cheeses, such as Parmesan, Edam, Gouda and Raclette.
Focusing on functionality, durability, design, cleanliness and safety, Zyliss has relied upon a heritage of excellence that began in Switzerland over sixty years ago. Building on this time-held tradition, the brand has advanced to produce and distribute kitchen equipment that is world-renowned. Zyliss has pioneered the design of more than 200 kitchen essentials, with quality and engineering that cannot be duplicated.
Details: 
Stainless steel edge is perfect for creating bite-size chunks or larger portions of cheese
Ergonomic design for comfortable hold and easier use
Blade closes flush with edge of tool for safe storage
Adjustable wheel lets you slice cheese from extra thin to thick
5 Year Zyliss Guarantee - Dishwasher Safe
Dimensions (W x H x L): 3.54 x 9.25 x 0.79 in.
Weight: 0.24 lbs.