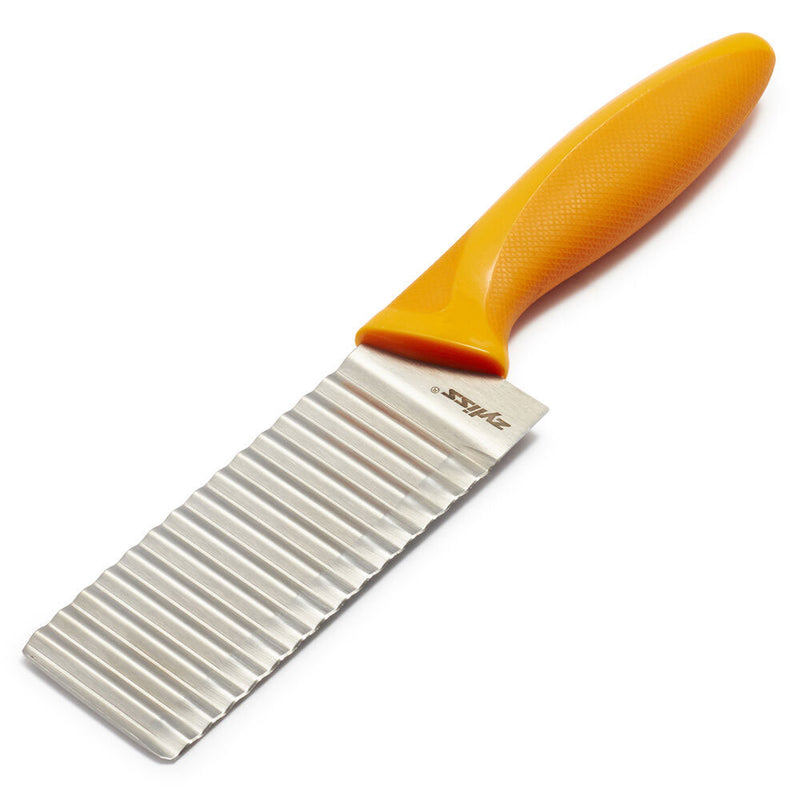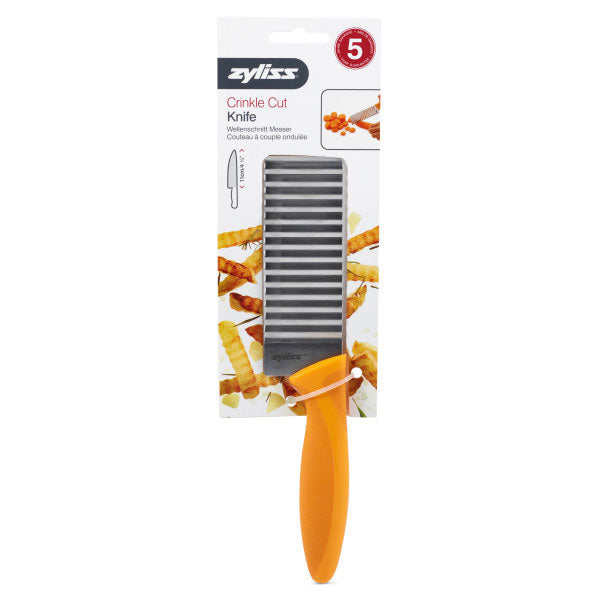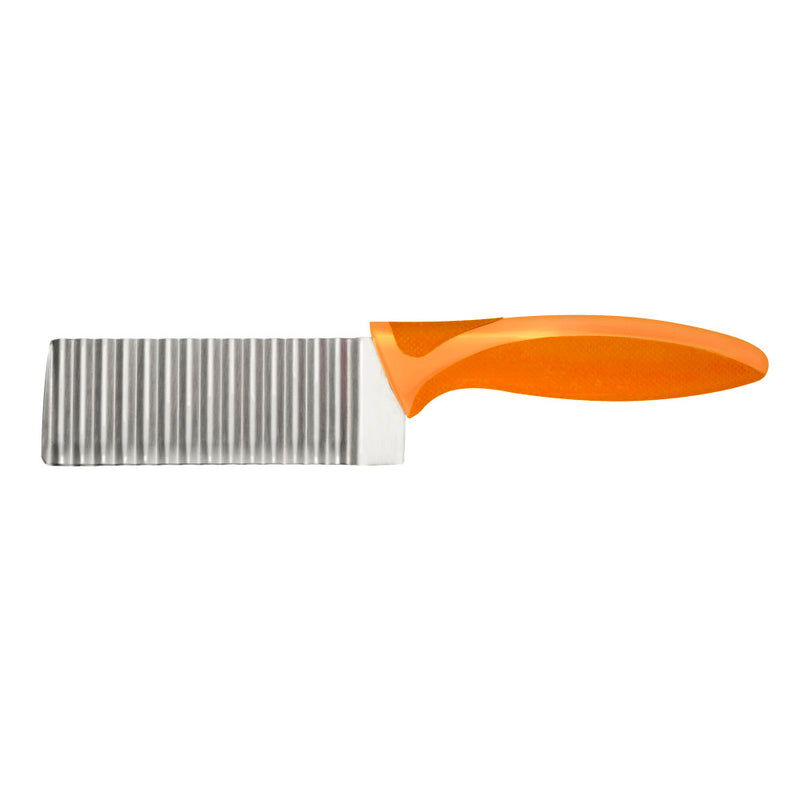 Zyliss® Crinkle Cut Knife
Regular price $12 Unit price / per
The Zyliss Crinkle Cut Knife is a versatile blade that's excellent for cutting potatoes into french-fries, wave-cutting vegetables like carrots and zucchini or just trimming the edges off ravioli. This potato and vegetable slicer is made out of high quality stainless steel that offers a clean cut every time. The addition of an ergonomic handle increases ease of use while improving overall comfort. Regardless of hand size or grip, you'll find the perfect balance of comfort and precision control with this knife.
Focusing on functionality, durability, design, cleanliness and safety, Zyliss has relied upon a heritage of excellence that began in Switzerland over sixty years ago. Building on this time-held tradition, the brand has advanced to produce and distribute kitchen equipment that is world-renowned. Zyliss has pioneered the design of more than 200 kitchen essentials, with quality and engineering that cannot be duplicated.
Details: 
4.25 in. high quality stainless steel blade
Ideal for making french-fries, wave cutting vegetables and decorative cuts
Ergonomic handle with soft touch grip
5 Year Zyliss Guarantee - Dishwasher Safe
Dimensions (W x H x L): 9.41 x 1.69 x 0.59 in.
Weight: 0.18 lbs.