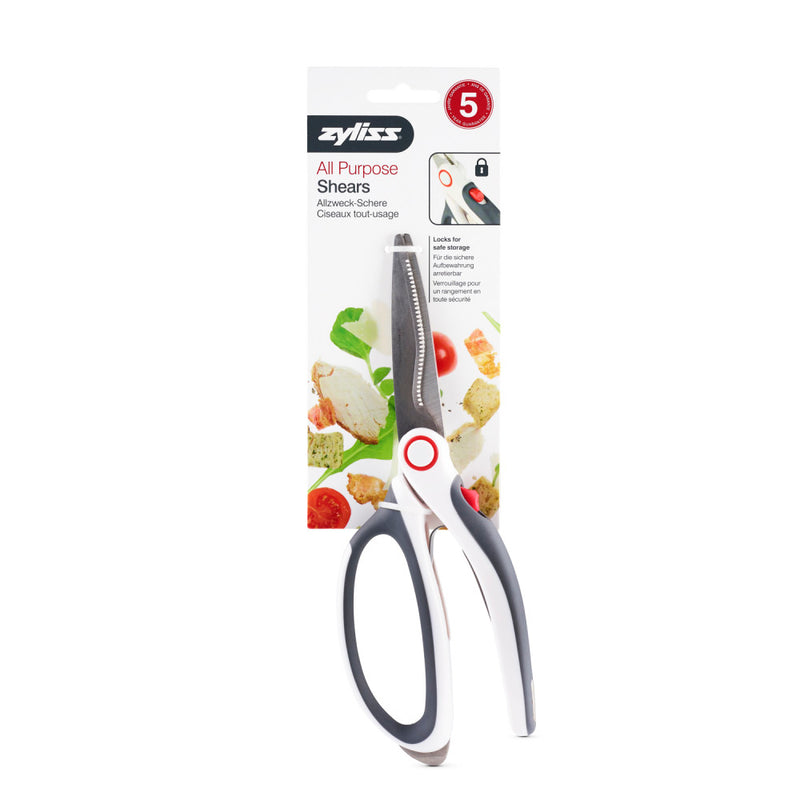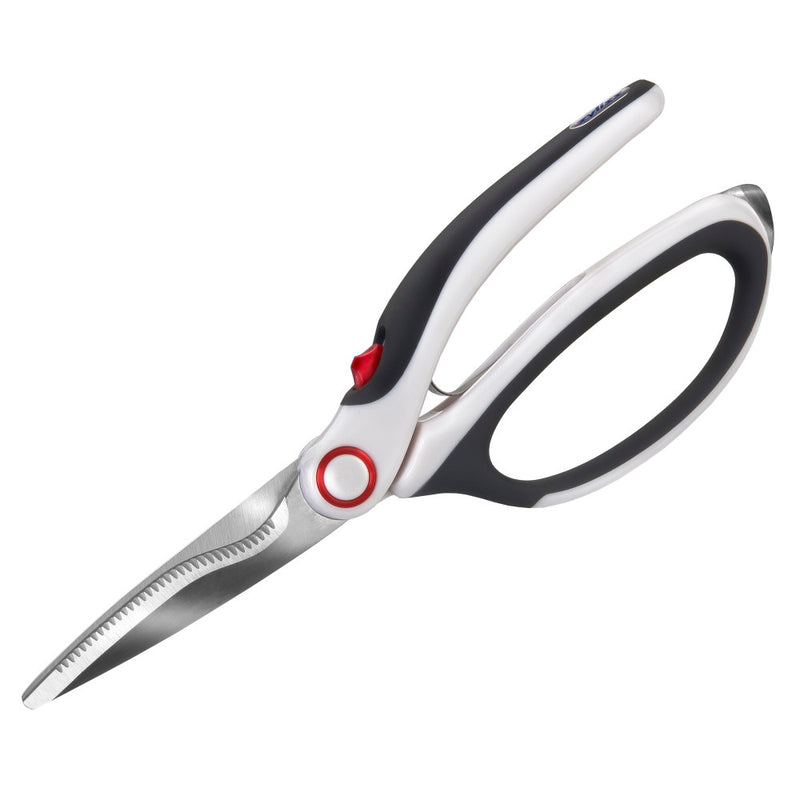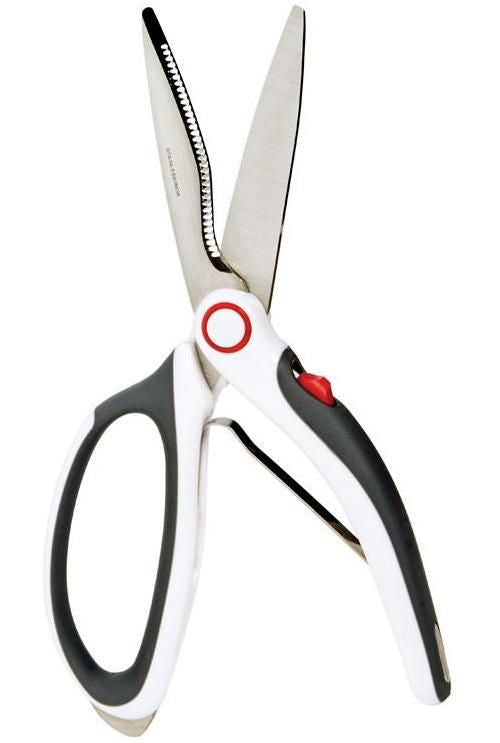 Zyliss® All Purpose Shears
Regular price $20 Unit price / per
Zyliss Kitchen Scissors feature a notched blade that's strong enough to cut right through poultry bones with minimal resistance. These heavy duty stainless steel shears include a spring-assisted design that minimizes hand fatigue. Stability and comfort see a nice boost with the addition of non-slip, soft touch handles. These gourmet shears include a box cutter that can easily slice through tape on sealed boxes, cartons and the like. Zyliss all-purpose shears offer enough strength, versatility and comfort to be a part of anyone's kitchen.
Focusing on functionality, durability, design, cleanliness and safety, Zyliss has relied upon a heritage of excellence that began in Switzerland over 60 years ago. Building on this time-held tradition, the company has advanced to produce and distribute kitchen equipment that is world-renowned. Zyliss has pioneered the design of more than 200 kitchen essentials, with quality and engineering that cannot be duplicated.
The Zyliss Guarantee ensures that all products remain free from defects in material and workmanship for 5 years on manual appliances.
PRODUCT DETAILS
Care Instructions: Dishwasher Safe
Warranty: 5 Years
Dimensions (W x H x L): 3.3 x 0.66 x 9.8 in.
Weight: 0.35 lbs.
Heavy duty, stainless steel shears gourmet shears
Notched blade for cutting poultry bones
Spring-assisted design minimizes hand fatigue
Non-slip, soft touch handles provide comfortable, secure grip
Box cutter breaks tape on sealed boxes and cartons
Blades separate for easy cleaning; shears lock for safe storage
5 Year Zyliss Guarantee - Dishwasher Safe