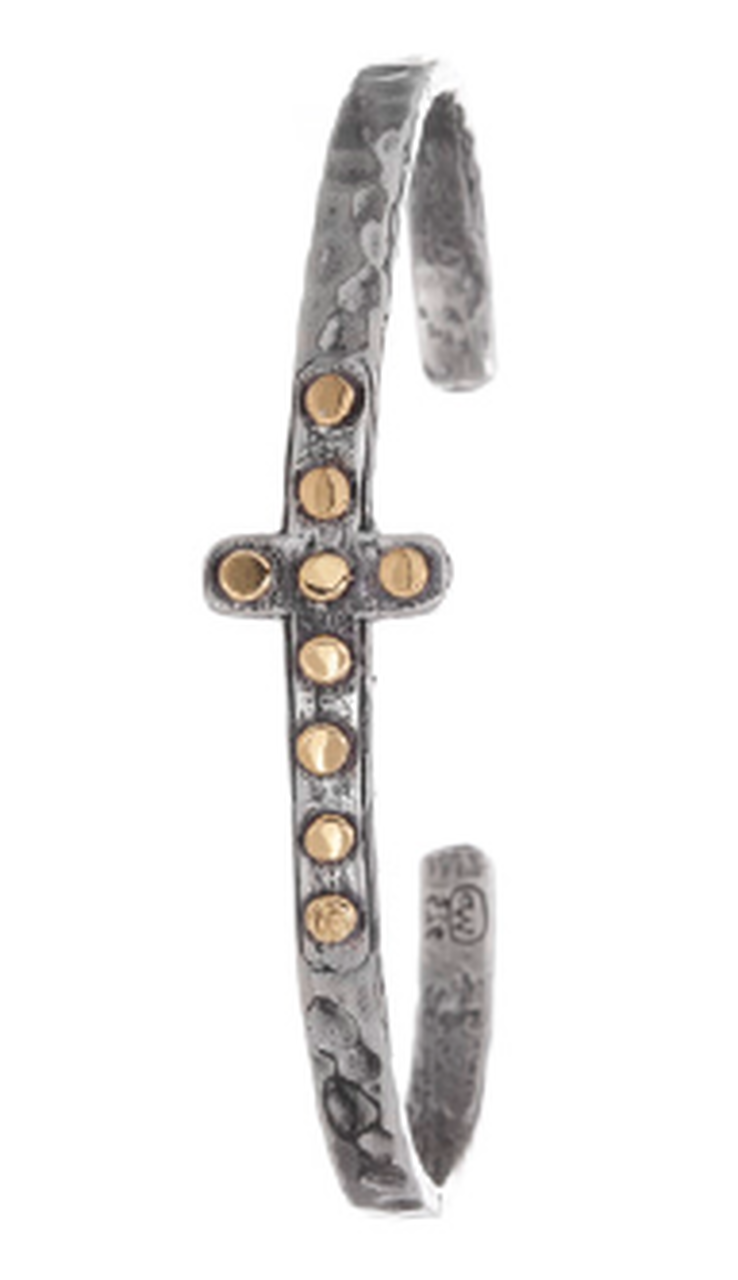 Waxing Poetic Eternal Anthem Cross Cuff Bracelet
Regular price $198 now $147 Unit price / per
Eternal Anthem Cross Cuff

We have loved studded looks for a long time, and have wanted a few more statement pieces in the line. So we chose to take that slightly edgy feel of studs, and use it in a way to punctuate and adorn, in a stunning but soft way. Combining the eternal(a spiral, a circle, a cross) with the anthemic( youthful stud accents) was our way of bringing this irresistible urge to life! We hope you have fun wearing these rings and bracelets that spiral and hold close, never ending circle earrings, charms and rings, and yet a few more ways to wear the enduring cross symbol.

Measures: 2-1/2" diameter
Poetic Story Charmable Bracelets are designed to fit Waxing Poetic 's complete line of charms and pendants by way of a charm clip or simply sliding onto a closed bangle or bracelet chain. Interchange stories for a different look and build a collection marking time.