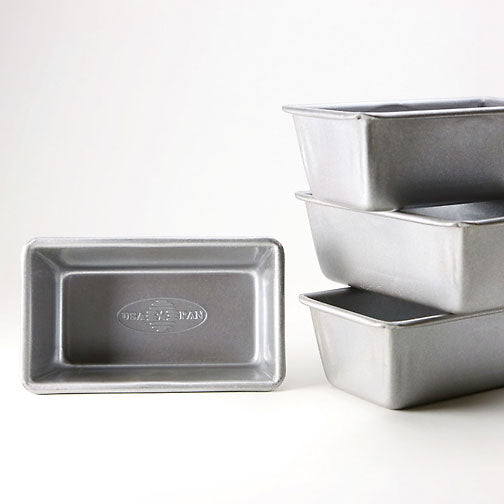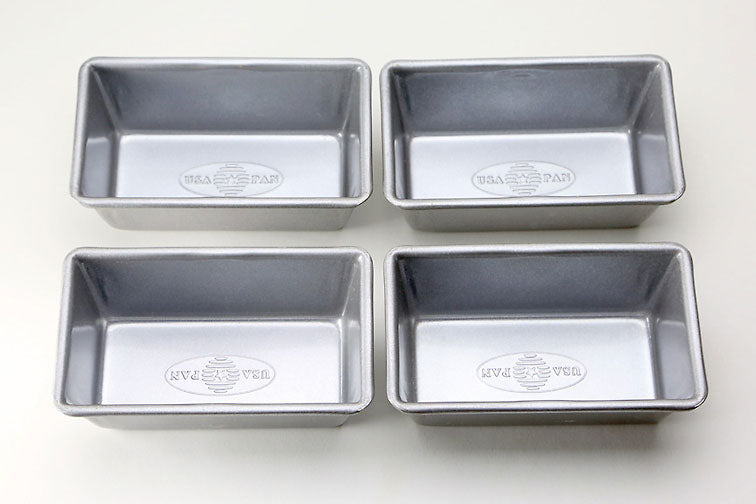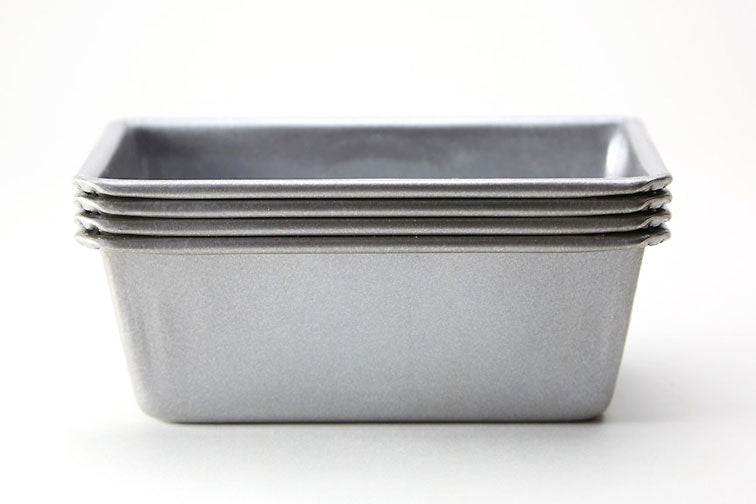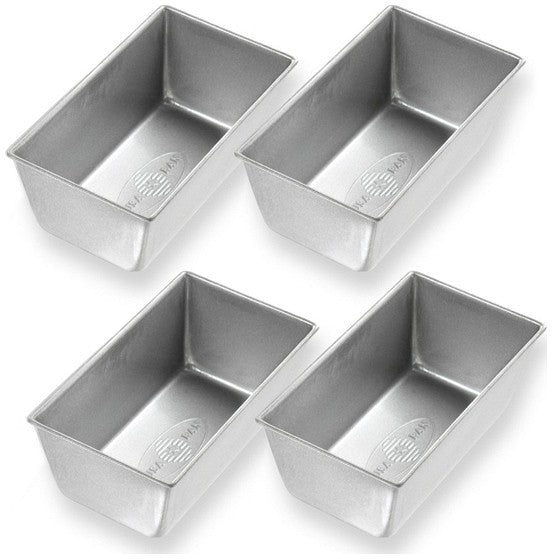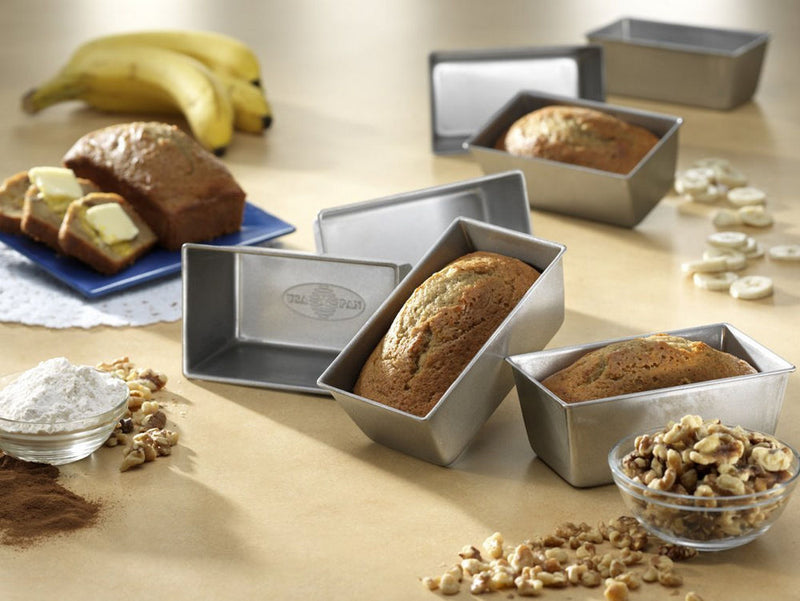 USA PAN® Mini Bread Loaf Pan (Set of 4)
Regular price $28 Unit price / per
The USA Pans Mini Loaf Pan is constructed of aluminized steel, the material of choice for commercial bakeries. The metal thickness of this pan has been selected to allow for even heat distribution and maximum service life.
Set of 4 Mini Loaf Pans measuring 5-1/2″ x 3″
Made of Commercial Grade Heavy Gauge Aluminized Steel  – USA Pan Uses 65 Percent Recycled Steel
Coated with Americoat – A Safe and Natural Silicone Coating to Create a Non-Stick Surface. Americoat Does Not Contain PTFE's or PFOA's
Made by USA Pans in Pittsburgh, PA – The Largest Worldwide Manufacturer of Commercial Bakeware
USA Pan – The Best Products in Bakeware
The Best Bakeware
USA Pan has been developed by the world's largest manufacturer of
industrial bakeware and has been providing the world's leading
commercial bakeries with the highest quality baking pans for over 50
years. Whether it is superior pan materials, methods of manufacturing
or overall design features, when you purchase from USA Pan you are
buying products that meet industrial standards for innovation,
quiality and durability. Put simply, these pans are the best available
and are proudly produced in the USA
The Best Standards
USA Pan bakeware has been designed with many of the same standard
features of industrial baking pans. Each pan is constructed of
aluminized steel*, the material of choice for commercial bakeries.
Metal thicknesses have been selected that allow even heat distribution
and maximum service life. Our pans also use steel wires in the rim
construction of most pans to provide additional strength and resist
warping. USA Pan uses 65% recycled Steel to manufacture our products.
The Best Coating
Each pan is coated with AMERICOAT© Plus, a proprietary silicone
coating that nearly all commercial bakers prefer over dark non-stick
coatings. The clear non-stick, environmentally friendly coating is
specifically formulated for superior baking and is easily cleaned.
AMERICOAT© Plus coating does not contain PTFE or PFOA.
Do not exceed 450°F (230°C). Our bakeware conducts heat efficiently, which may require you to reduce the time and temperature as necessary. Hand wash bakeware in warm water with mild dishwashing soap using a sponge, rinse and dry thoroughly. Do not place in dishwasher. Follow recipe instructions, greasing and flouring as directed. Cooking spray is not recommended. Use only silicone, nylon or wooden utensils. Do not use sharp metal utensils.