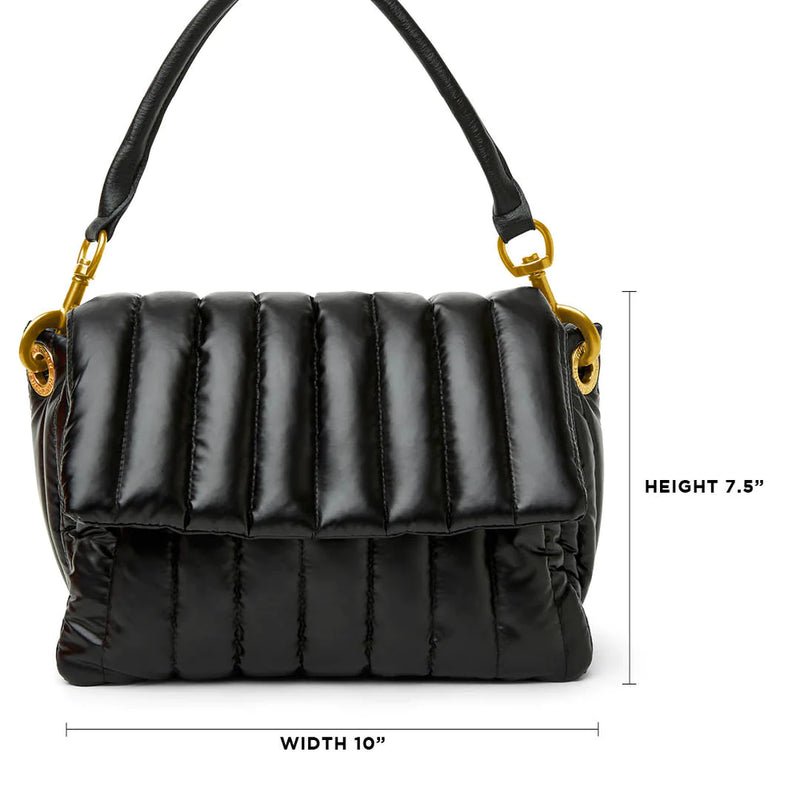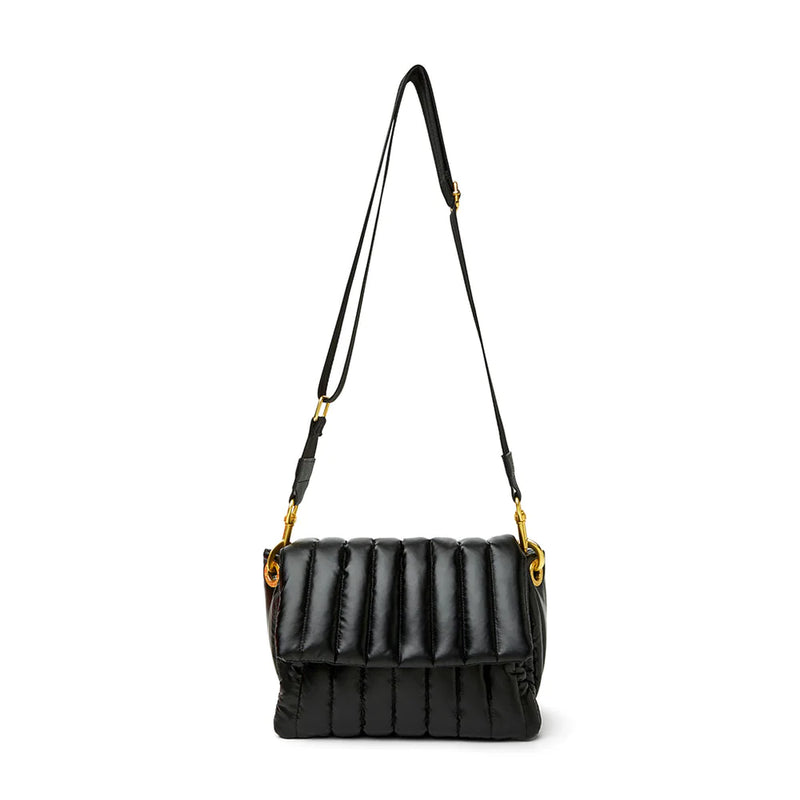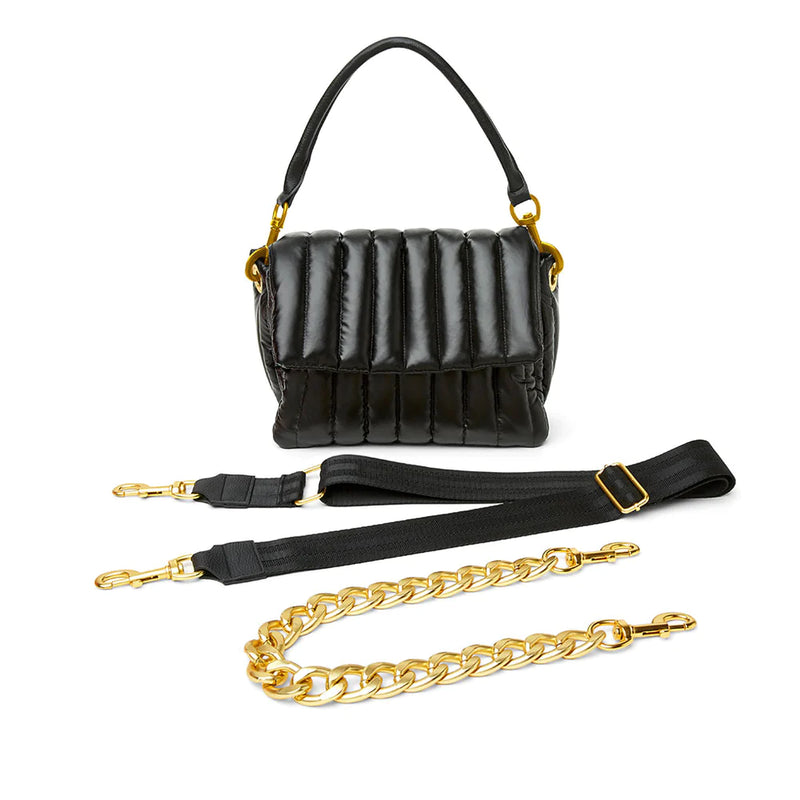 THINK ROYLN BAR BAG - Pearl Black
Regular price $168 Unit price / per
The soft and stylish bag that raises the bar!  The lady-like power bag is full of punch, chic and sophisticated for all day and all night.  Carry this bag your way with 3 handle options to wear a variety of ways:
Luxe Hard Handle, Gunmetal Chain Strap, Adjustable crossbody luxe trim strap.  All are detachable to wear solo or mixed or go bare as a clutch. 
The Studded Bar Bag
Our signature Bar Bag gets some added glam, rocker style!
Shades of metallic studs mix to create our unique couture placement for a bag of distinction…perfect for Bar hopping! 
Bag exterior: Solid colors and prints are 100% polyester
Bag interior: Lining is 100% polyester
Lightweight quilted polyfill
Flap top with single snap closure
Outside pocket: Back slip pocket with single snap closure
Inside pockets: Center divide with zip pocket closure and back zip pocket
Includes 3 detachable straps


Height: 7.5"
Width: 10"
Depth: 4.5"


3 detachable straps included:

Luxe hard handle

7" drop

Chain handle
9" drop

Adjustable and detachable crossbody luxe trim strap
At the shortest length measures:
37" with clips
31" without clips

At the longest length measures:
61" with clips
55" without clips