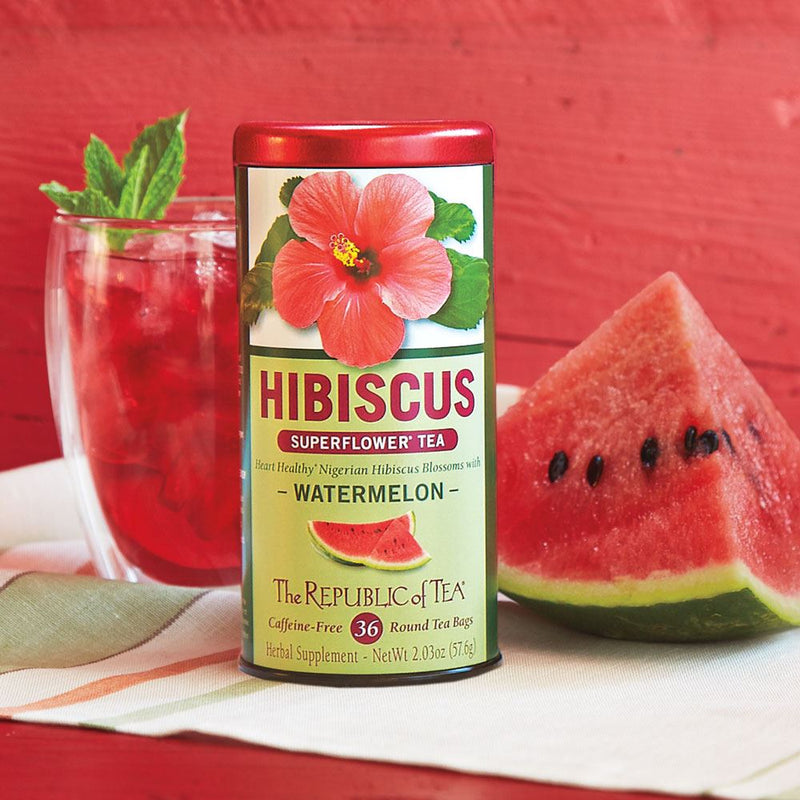 The Republic of Tea - Watermelon Hibiscus Tea Bags
Regular price $15 Unit price / per
Sweet-tart premium Nigerian hibiscus blossoms infuse a flavor reminiscent of berry and bright citrus. Combined with the cool taste of ripe watermelon, this well-balanced, caffeine-free herb tea makes a perfect splash of refreshment.
Additional Details
Our ministers have scoured the world for the finest tea leaves and herbs in existence. These leaves and herbs are the economies upon which The Republic of Tea thrives and what it offers to its citizens across the world.
Caffeine
This herbal blend is naturally caffeine free.
Steeping Instructions
Steeping herbal tea is easy. Simply heat fresh, filtered water to a rolling boil. Then pour 6 oz of water over the tea bag and steep for 5-7 minutes.
Ingredients
Hibiscus, apple, rosehips, stevia, sweet blackberry leaves, melon flavoring
Country of Origin
Nigeria